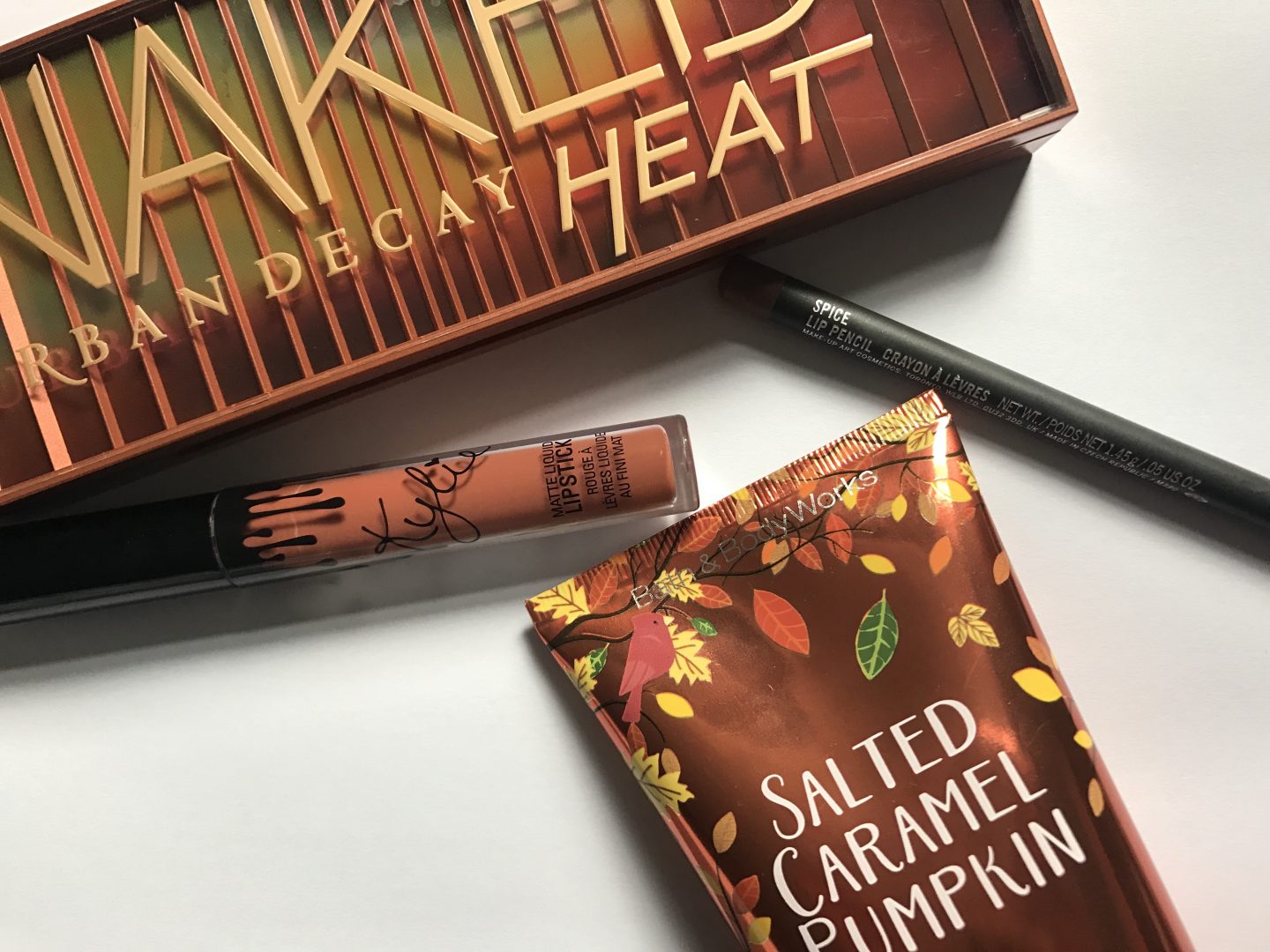 Firstly I just need to talk about this Salted Caramel Pumpkin body cream I got from Bath & BodyWorks. I picked it up in the bargain bin at Christmas when I was in Philadelphia and totally forgot about it. You know those things you go ahh $3 I'll use that next October when summer ends and autumn creeps in to start the Halloween vibes! Yep well I did that and found it last night at the back of my bathroom cabinet and it completely inspired this post…By the way it smells DELICIOUS.
Anyway…
I refused to let a bit of online controversy steer me away from the new Urban Decay Naked Heat palette. I went to my favourite beauty hall – Debenahams on Oxford street to see it for myself, fell in love but it was out of stock. Everywhere.
So clearly not a lot of people had actually been put off some patch swatches and 'fake' reviews!
I finally managed to get one last week in the Wandsworth Debenhams. I forgot how much I loved the formula, the UD Naked palettes are really consistent, highly pigmented and easy to work with. It's just so my tonesssss!
I love it – it's actually one of my most used palettes and I've only had it a couple of weeks.
I've really been feeling the Autumn vibes as the leaves have crisped around me, I've phased out the corals and pinks and bought out a nice MAC 'Spice' and Kylie Cosmetics 'Ginger' lip combo.
Kylie's just launched her Fall 2017 collection and the matte lips looks gorgeous. I didn't purchase any because I already own far too many liquid lips, but I did rediscover Ginger this week and it pairs beautifully with MAC 'Spice'.
It's officially my favourite time of year. So I hope you're enjoying the cold/sunny morning vibes and Pumpkin spiced lattes as much as I am at the moment. xo