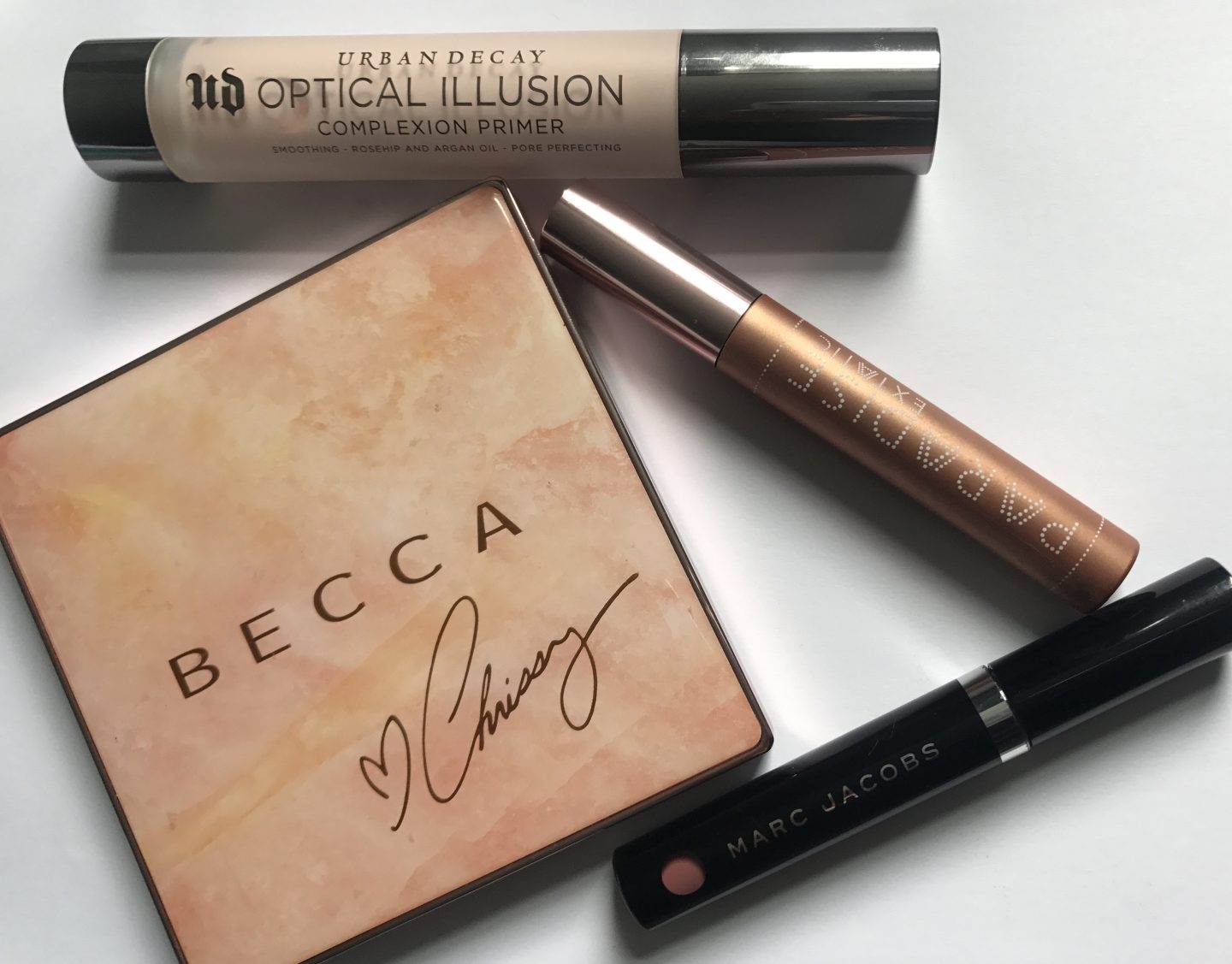 After my bathroom move and major de clutter I set some boundaries on purchasing allowing one new palette release and replacement of anything that dries up/ runs out. i.e. a lipstick or mascara.
I've also waited for things to come out, watched some reviews and read a little online to make solid decisions. This way, the little I am buying I'll definitely get good use out of. None of the below will actually seem very surprising considering the fuss surrounding the Becca Palette and the L'oreal mascara but here are my summer additions of 2017…
BECCA x Chrissy Teigen Glow Face Palette £45
Limiting myself to one Palette for the season this really was the 'must have' when I saw the promos and press release I anxiously waited for a release date. You can't get Becca that easily here, maybe just Space NK and Cult Beauty actually? And neither were giving any info. So I got my brother to pick this up for me in Sephora when he went to the US recently!
It has one bronzer, one blush and two highlights. They are all the perfect tones for someone with olive or darker tones, just like Chrissy Teigen.
I did see some controversy surrounding the shade selection though in comparison with the previous collabs with Jaclyn Hill. Personally I preferred the peachier tones of these highlights than the straight up gold though. The blush is very similar to one I already have in a split plan with a highlight, but it suits me and I love the convenience of having it all in one palette. I love the size of the mirror and I've travelled a lot with this just this palette this summer. There are only two things I'm not too fond of, thats the size of the actual pans – they should have all been the same, getting a brush in the small bronzer is a little tricky and the plastic on the outside makes other items stick to it and you have to pull really hard to separate them! Other than those two minor things, the products are consistent and high quality, super pigmented and long lasting.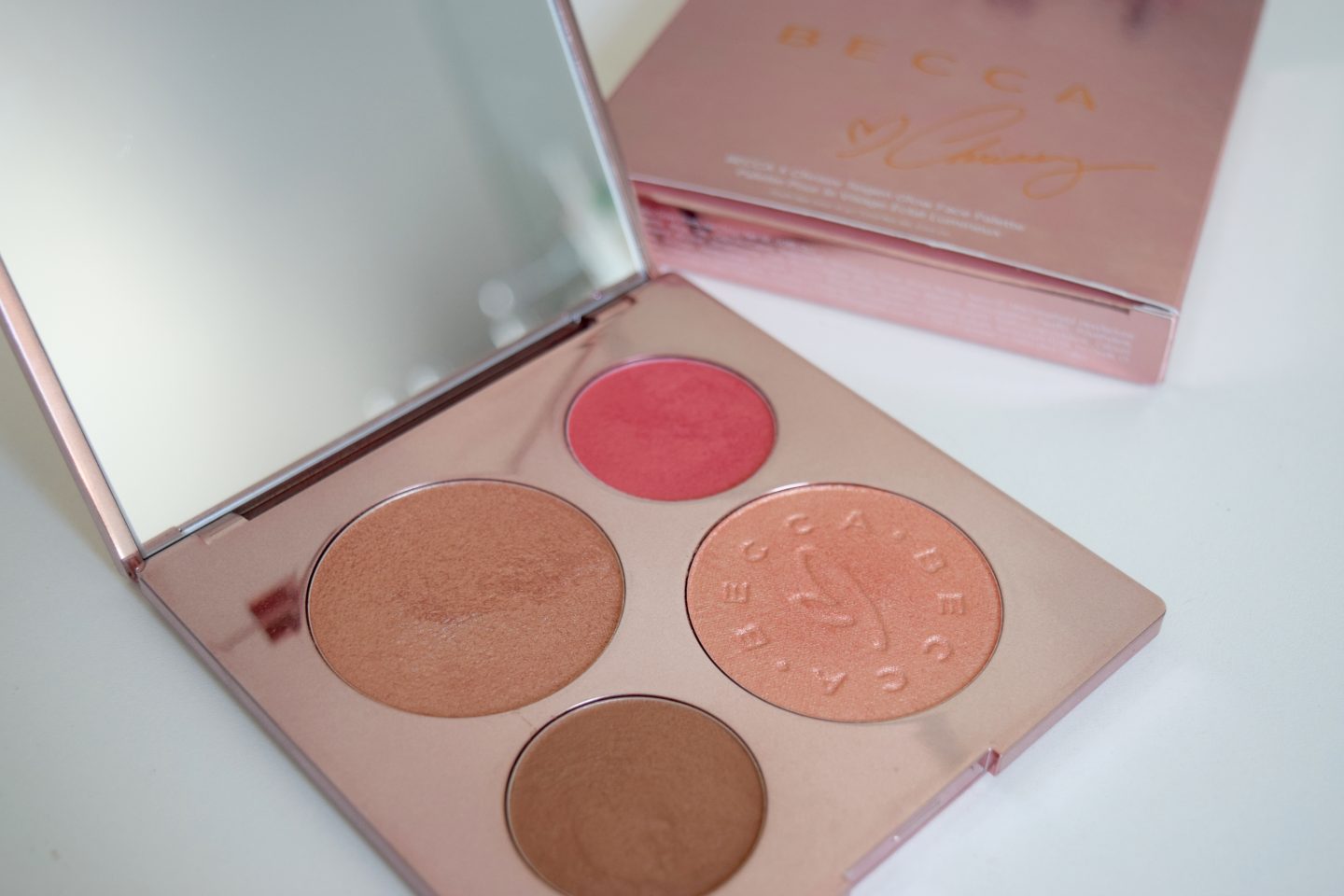 Urban Decay Optical Illusion Complexion Primer £23
I picked this up because I had a Debenhams voucher and I'd run out of my Too Faced Hangover Rx Primer.
This one is a thicker consistency but really smoothes out the skin. In the warmer months I like a smoothing and mattifying primer to help keep oil at bay and this one has been really nice. Not sure it wins over the smashbox, but I love the packaging and it does the job.
Marc Jacobs Le Marc Liquid Lip Creme, Slow Burn £24
I first saw Katy (lustrelux) RAVING about these creme liquicd lipsticks that came in a nudey pink range. They don't dry down completely but they're really long lasting. Again, not super accessible in the UK. Marc Jacobs make up is only sold in Harrods and I really don't enjoy the shopping experience there so tend to steer clear. They did recently launch in John Lewis though so I picked up this rosy pink toned lip creme on Oxford St one night after work. True to her word it's the perfect formula: non sticky, semi matte and long lasting. Plus it smells gorgeous. They only have 6 shades, but they're all extremely wearable essentials from light nude to a dark pinky red and I'll definitely be back to buy some more.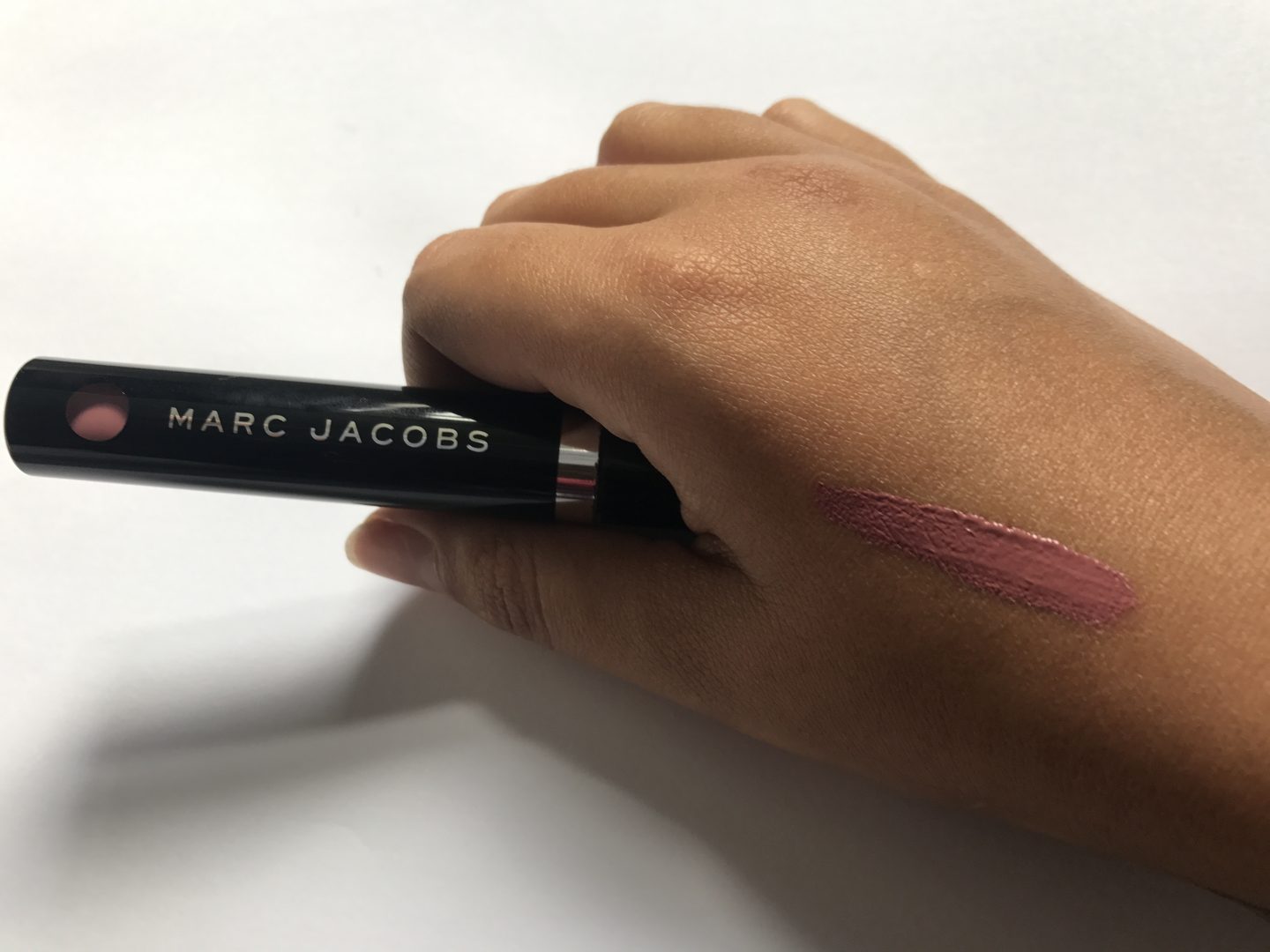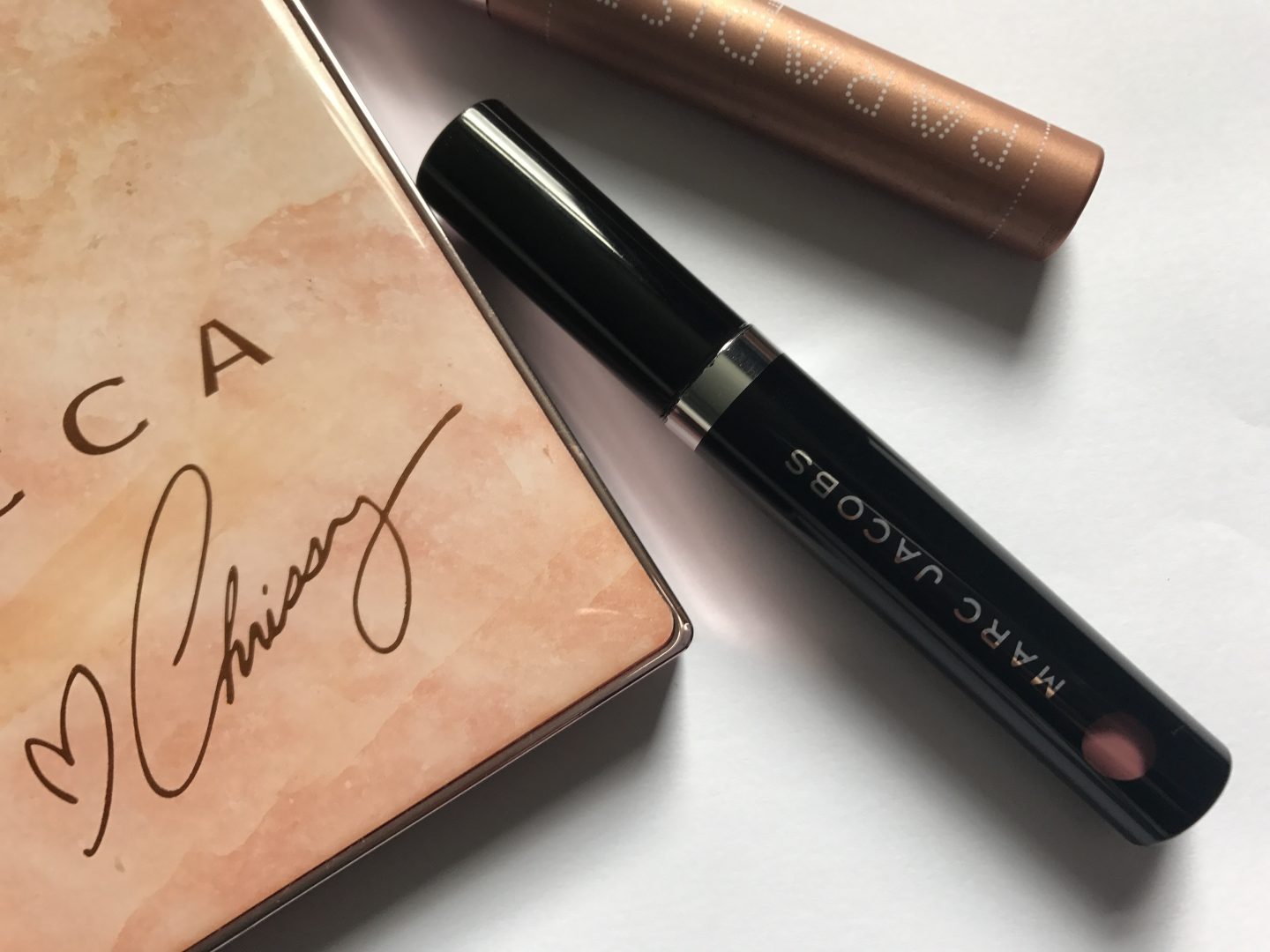 L'Oreal Paris Paradise Mascara £11.99
L'Oreal went hard with their pushing through influencers with this one. It was all over my instagram feed and pretty much everyone I'm subscribed too on YouTube had it in a video. I tend to keep the same mascaras on rotation I actually wrote about them here. But every now and then one drops out and gets replaced by a newcomer and this is definitely a strong contender – it might even replace the other L'oreal 'Miss Manga' actually.. Lash paradise is a thick volumising mascara that goes on well in a swift two coats. It's brush is full and curved and it keeps its hold all day. I'm so impressed and the packaging is shiny and rose gold so it looks lovely amongst my collection! I will definitely repurchase.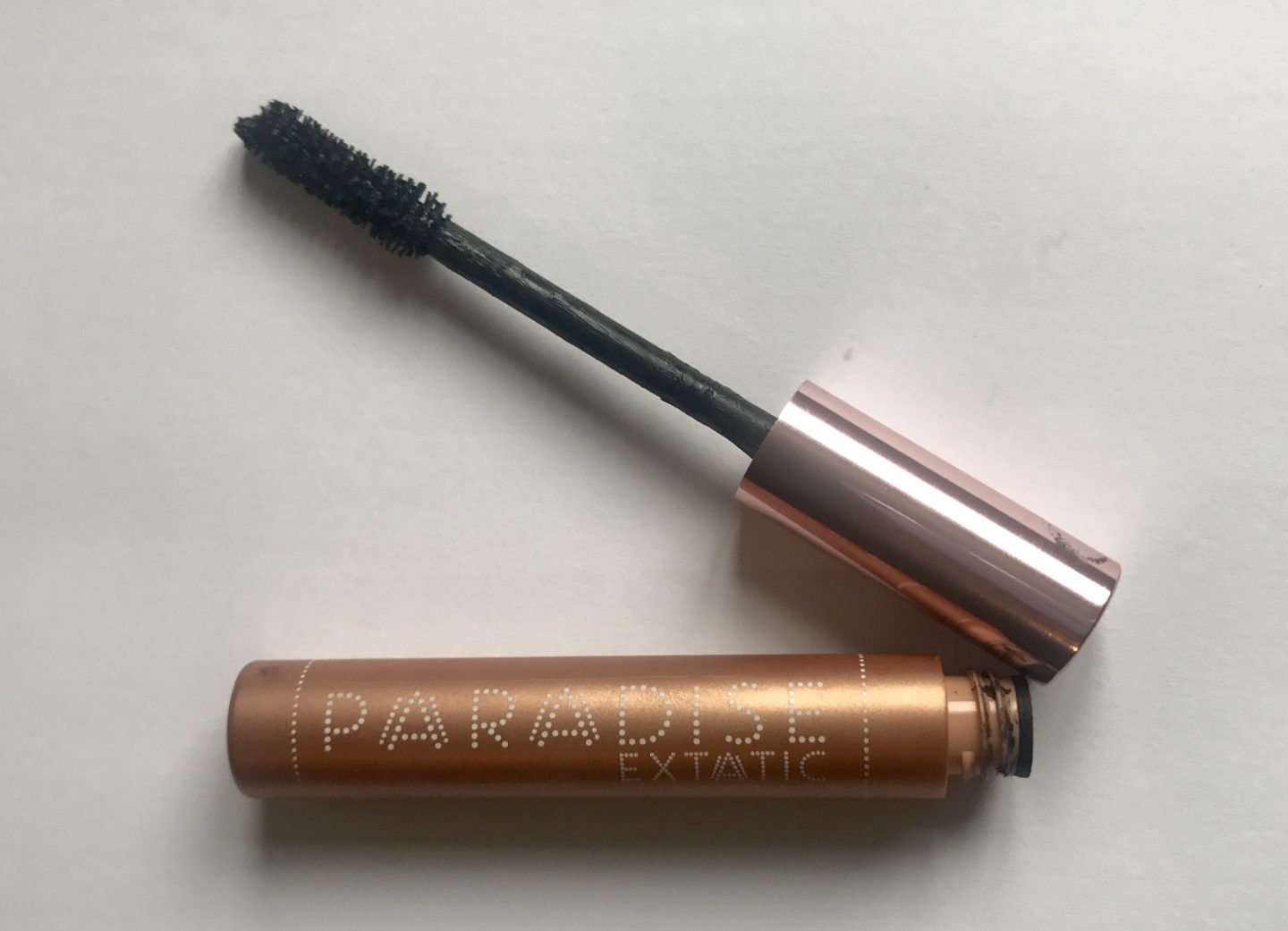 Putting a limit on what I bought this summer was definitely a good idea. I've had so much use out of these products alongside some one my 'oldie buy goodie' foundations and shadows. It made me see I really don't get any long term satisfaction out of the impulse buying and you can 100% get a good mix of high end/good value vs high street.