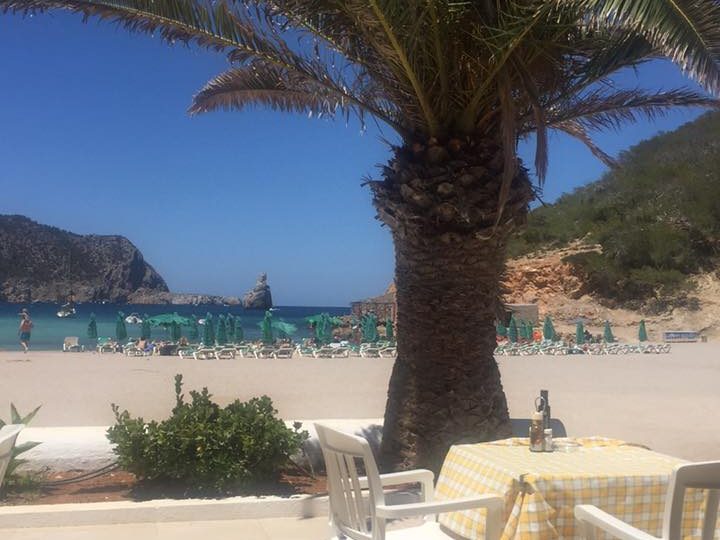 I'm in full on Ibiza prep mode now. I've taken advantage of the May Bank Holiday sales. Parcel after parcel is being delivered. The suitcase is out. I've cleaned up my diet and I'm back in the gym at least three times a week. I must say with my awful schedule at work these past few weeks, it's really helped to clear my mind.
As I get excited for yet another return to the island I wanted to write about why I always go back and if you're considering a season all the reasons you should just go for it!
First of all a bit of story time…
I first went to Ibiza in 2009. I was 19 and wanted to party. I'd seen what Amnesia was like in Kevin and Perry and I'd heard about the sunsets at Mambos and Cafe del Mar. I wanted in on the action and to bypass the 18-30 holidays in Greece most of my other friends were going on.
At this point I was young, I didn't have any knowledge of the island but figured I could find my way when I got there. I gathered 3 mates, mapped out the parties I wanted to go too and booked a cheapy hotel in San Antonio.
We saw Swedish House Mafia at Pacha and I honestly believe I had the best night of my life at Cream at Amnesia. I also got my camera, phone and money stolen out of my room but I came home captivated by the magic of the island, desperate to return the next summer and had learnt no more crappy hotels and to be smarter with my money. Ibiza is expensive – so if you're on a tight budget book all your event tickets the month before you go.
As the years progressed I went back every summer. My music taste changed so I went to different venues and parties. I started to stay in Playa d'en Bossa to be nearer Space leaving the tacky old strip in San An behind. That was until Summer 2013 when I was waiting for my visa to work in the US. I was at a loose end in London and decided to take a 1 way flight to Ibiza to 'see what happens'. Well, I ended up working in a bar on said 'tacky old strip' for the entire summer!
In that summer I grew up. I had to find somewhere to live and a job. I took responsibility of my own life. I learned a lot about myself and I really think a lot of who I've become is from my time in Ibiza. More so than what I learned about myself and finding independence at university.
I fell on my feet meeting two guys that DJ'd in the local worker's bar, Viva. They had a spare room in their apartment and were looking for 2 girls to move in. The owner of the bar they worked in also had another place down the strip and was looking for bar staff. I got lucky and scored a job. I met Laura who worked behind the bar in Viva at a staff BBQ who then moved into the apartment with me.  I went to Ibiza because I was lost and so was she, for very different reasons. She's been my best friend ever since. We come from totally different backgrounds but we both shared an incredible summer together.
We befriended owners of bars and beach clubs, promoters for the big clubs and old time Ibiza workers. We learned a lot from them about the way things go in San An. We also worked hard. By work hard I mean 6 nights a week for €40 a night. 10pm-6am. We earned respect by sticking it out, which also lead to other rewards like guestlist to parties on our nights off.
I'd gone from 19 year old keen party girl to Ibiza Worker in 3 summers.
I thought I was a San An Snob only holidaying in PDB and now I knew the town and the strip inside out. I was hooked. I'd made friends for life, people that now I can talk weekly, still laughing together about all the fun stories from that summer.
I know it's not that easy for workers going over there now and that you might not get as lucky as I did. But there are facebook groups and shared apartment posts now if you're a bit more of a planner. I know my friends run this group and often post looking for staff or offering spare beds in apartments.
Since Summer of 2013 the island's evolved and so have we. The style of our holiday has completely changed. We've found a nice balance of catching up with friends, partying and exploring some of the quieter resorts.
During our season we didn't really go anywhere but the two party resorts and maybe to Ibiza town on the odd occasion. We'd made a list of beautiful places we wanted to visit but never got too so last year I hired a car. We spent a lovely week venturing out to quieter resorts and eating at recommended restaurants gradually ticking off our list.
I've learnt that partying on Ibiza is such a small part of what it has to offer, its such a beautiful island. But we still plan each day/night around the parties! Each year parties will switch venues or night of the week, they evolve along with the djs. It's so nice to see people I did my season with grow into having residencies with headliners we used to fly out to see.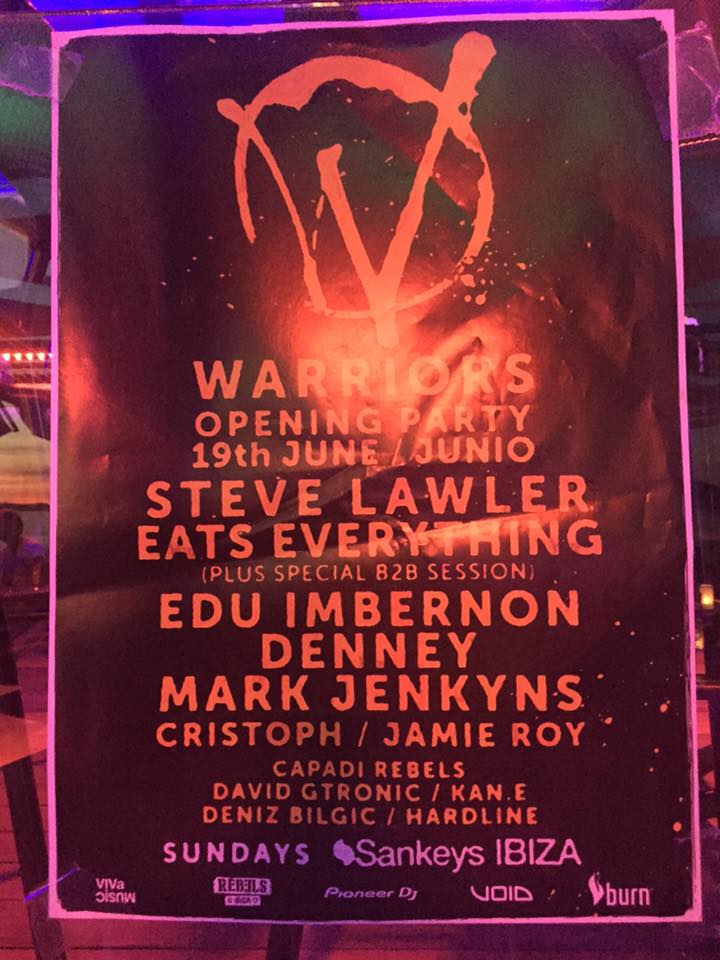 Laura and I always go back for a week in the middle of June. Opening party fuss has died down, everyone still has a buzz about being fresh on the island yet their settled in and the season is underway. It marks the beginning of summer for me and is a reward for getting past the struggle of seeing everyone's status in May as they first go back. Timehop certainly doesn't help!
Doing the whole summer in 2013 is one of the best decisions I ever made. I made friends for life. Amongst our group we have ticket sellers, club promoters and DJ's. It's easy to say 'What can they really go back to Ibiza for each year?' but I've watched my friends grow and become so successful on the island. I compare it to how far I've come in the 4 years since my season and my career progression and they're all doing incredible. Now I'm lucky enough to go back and visit a few times through the summer for pretty cheap. I might not be able to re create the season but I can create new memories on the island and stay part of their journey whilst getting a break from my day to day here in the city.
The countdown is on!!