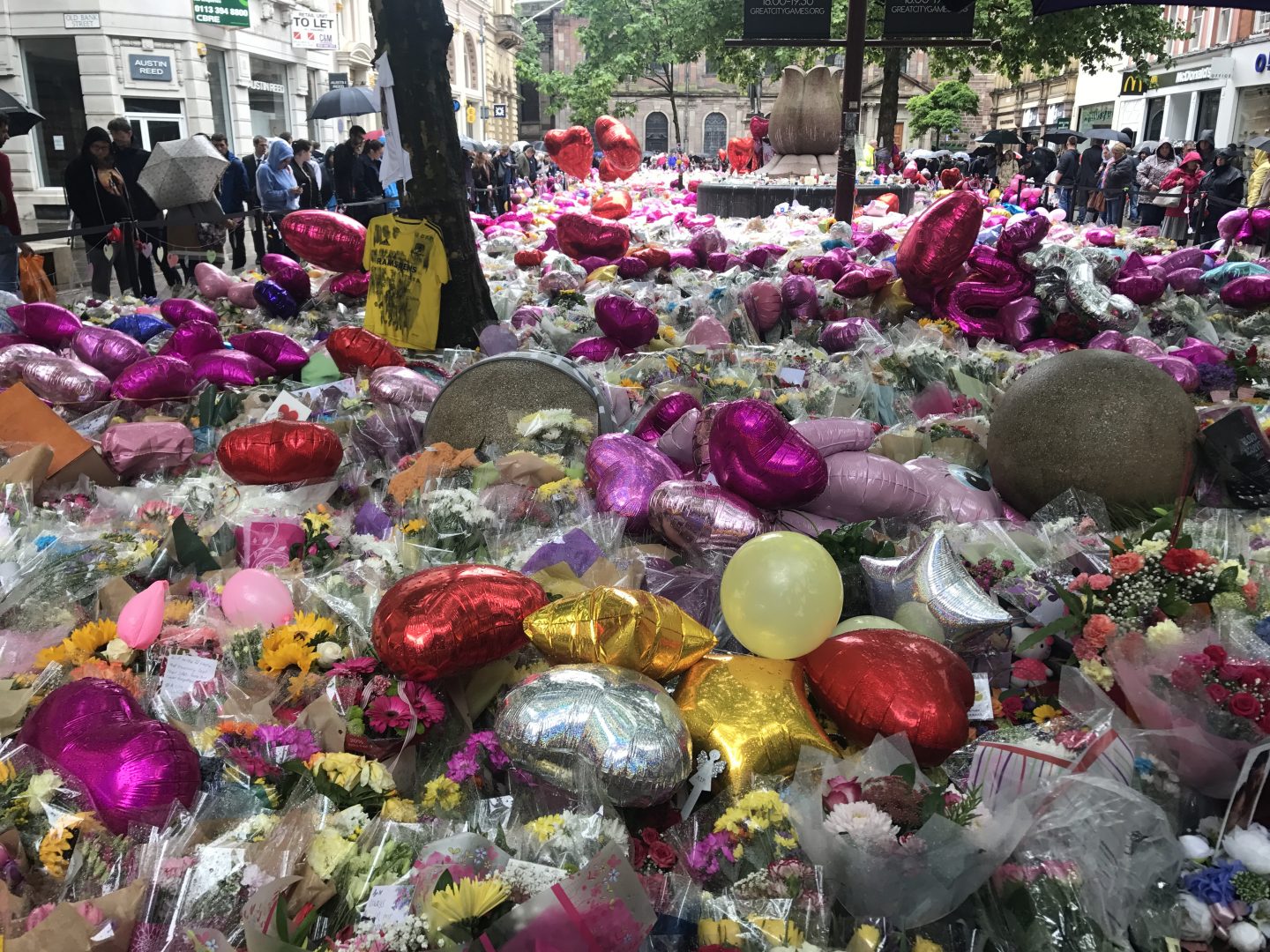 I knew I needed to move away from home when I went to university but the campus life just wasn't for me. I needed to be in the next best city from London and that just so happened to be four hours away in Manchester.
Nothing about my uni life was normal. I mean I stayed in Halls of Residence in my first year and shared a house with six girls in my second but that's about where it ends. By my third year I was living a life I could only dream of here in London! I rented a beautiful city centre apartment with a wraparound balcony on the seventh floor, just behind the MEN arena. My degree was going really well, I was working on TV/Film stuff on the side in Leeds.  I had a part-time job in Harvey Nichols and spent Friday and Saturday nights working on the door at Trof.
I've always been the kind of person that strives for the best and I'm certainly not afraid of a few hours work. I wanted an exciting life and to be able to afford the nice things that I was surrounded by at work. So much so I ended up going out with the fashionistas and the Manchester glam squad more than my uni friends. I'd adapted my life to be nothing like the traditional student's but once my three years were up I was on the first train back to London for my next challenge.
I try to go back once a year. In the last couple it's been in May to see Marco Carola at the Albert Hall, but this year we saw him at Electric in Brixton instead. So I was due a visit.
I wrote about the attack just after it happened and why it affected me so much. I knew I needed to get back up as soon as possible to see my friends so planned to go Saturday 5th as that was my weekend off. It just so happened Ariana was throwing a benefit concert and I managed to bag some tickets.
Walking around the city I was flooded with amazing memories of fun nights out, exclusive events I'd attended and realisation of how much I loved the person I became during my time in Manchester. I gained my independence there, I learned to do all the things my parents had always done and saw what life was like beyond London and the suburbs.
I walked around imagining how nice it would be to afford somewhere as nice as where I lived up there, here in London. What it would be like to just nip over to Selfridges or stroll into town for brunch. The reality is that the cost of living is so much more down here and I simply can't afford to keep up with my former student self! I would honestly consider a move back if there was regular work in sport but feel like it's taking 2 steps back plus it rains all the time! I guess it's good to still have passion and aspiration to do better. Even though I have a job that I love here, I still have such a long way to go.
I felt honoured to be at the concert. I was unaware it was being televised worldwide – even my friends in New York text to say they'd be watching. The whole show was extremely moving. The entire time I was reminded of why we were there and all the artists performed with such passion, encouraging us to stand up to all of these horrendous attacks going on in the world. We can't be afraid. Amongst the crowd there was sense of solidarity and community everyone was determined to have an enjoyable day in memory of the victims.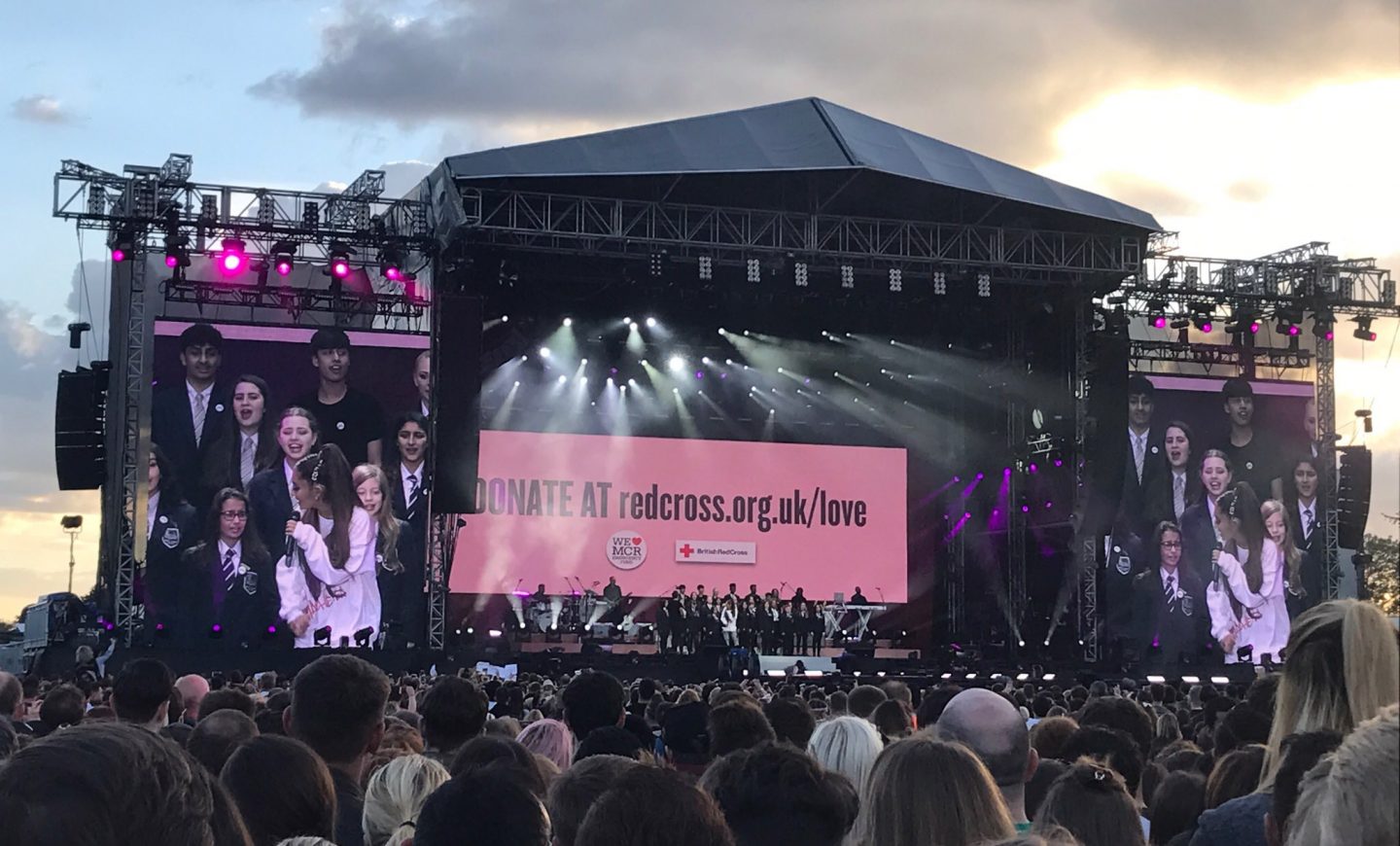 Ariana was incredible. I didn't know much about her before the attack, but what I do know now is she's incredibly brave and extremely talented. She is clearly surrounded by a fantastic team that helped put together this incredible event to help the people of Manchester. Her attitude was fantastic and my standout performances of the day were when she performed with the Primary school choir and the Black Eyed Peas. The words and meaning of 'Where is Love?' were so relevant to the day and the reason we were all there. In light of more attacks in London Saturday night we have to stand together and stay positive.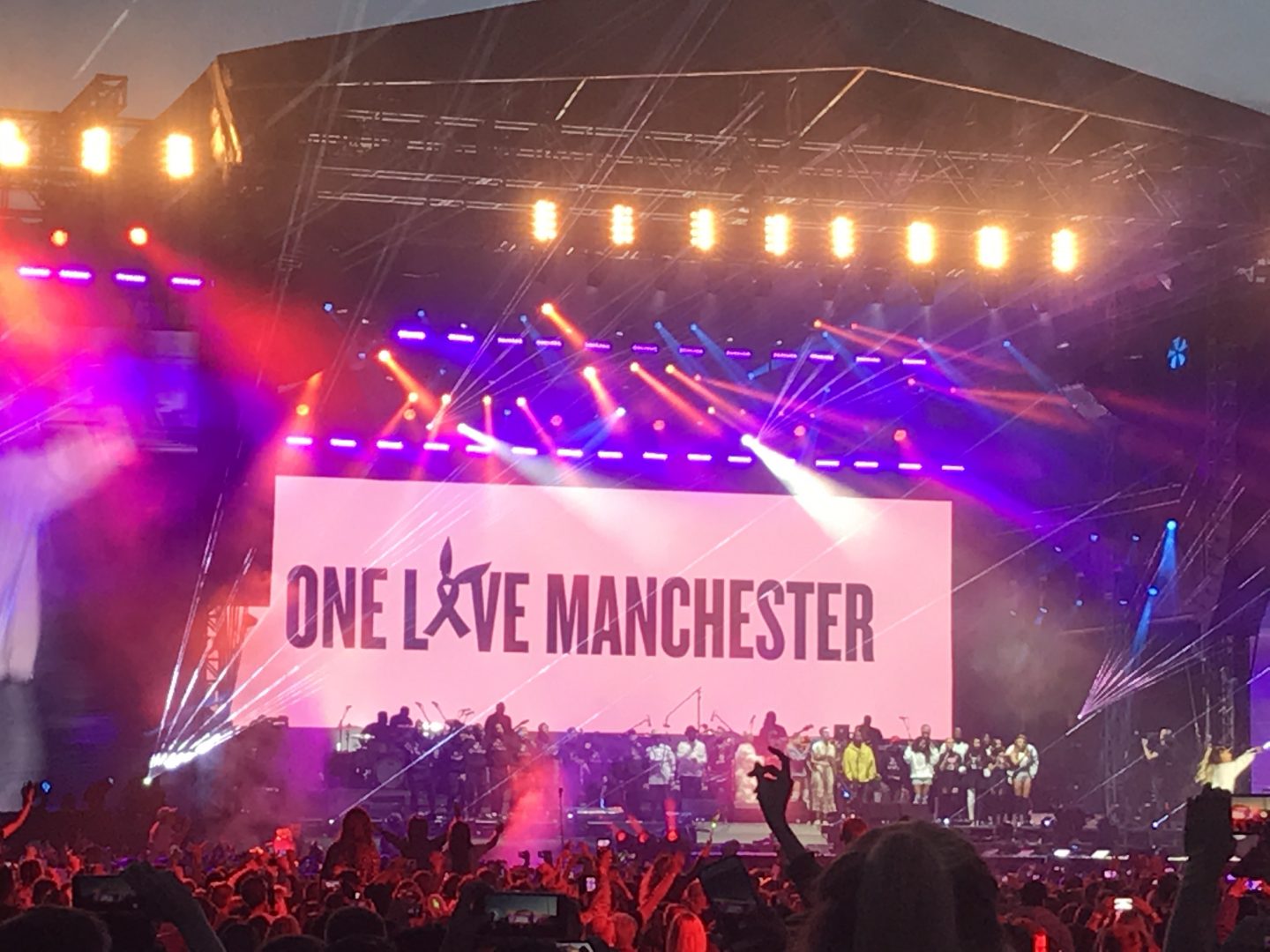 The security did a fantastic job but the reality nothing will stop these lunatics. We have to stay vigilant and aware of what's going on around us constantly. I just hope the worst is over of us here in the UK.
With terror attacks and the General Election work has been crazy. I can't wait to have a little break, escape it all for a minute and go to Ibiza next week.