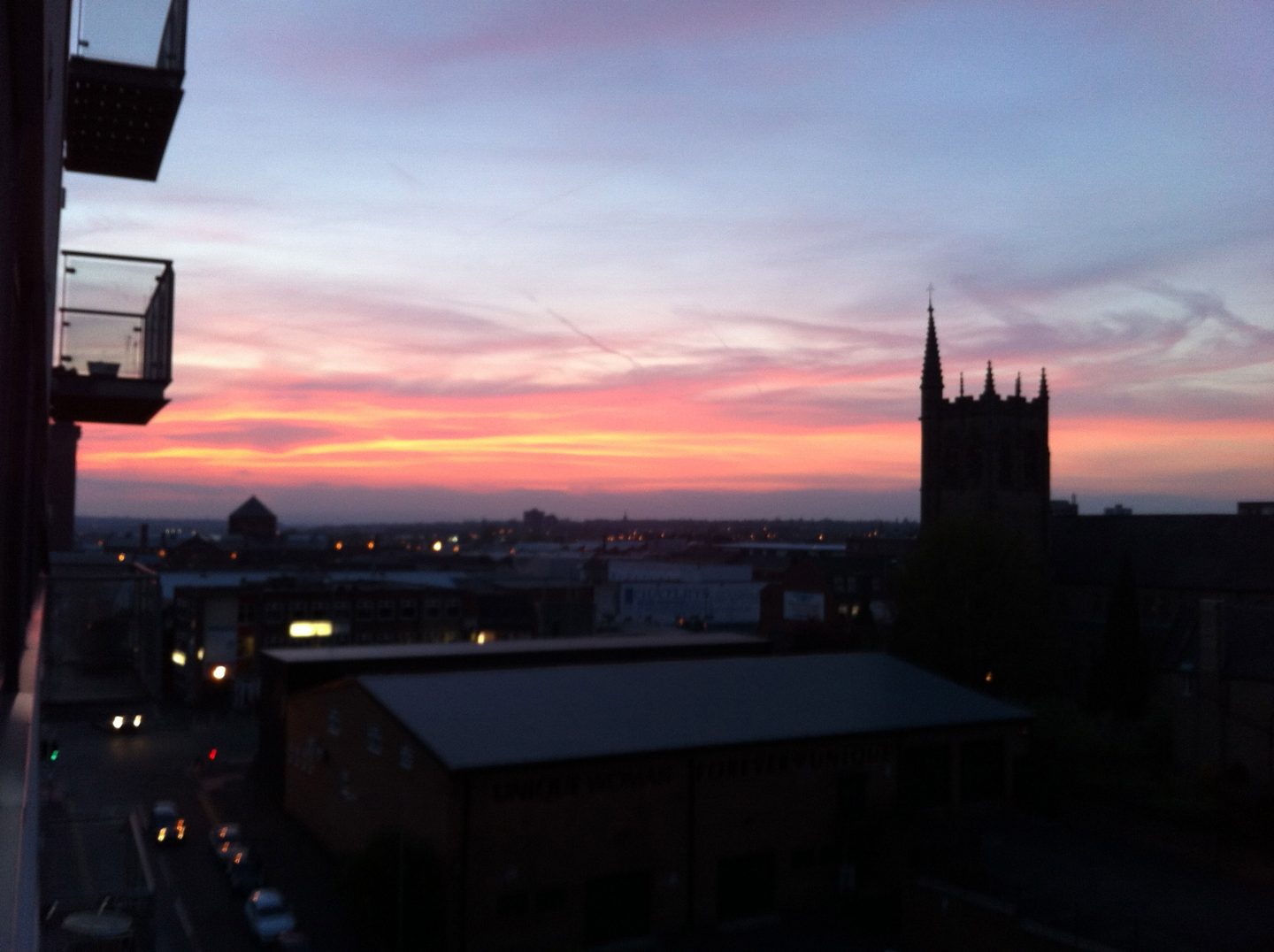 It was gone midnight when my phone went. I was informed of a potential terror attack that had just occurred at the Manchester Arena. My mouth went dry and my eyes welled up. I switched on the news and felt absolute devastation. Less than two months since writing about someone attacking London, they're going for Manchester now? Not only another innocent city but at an arena that was full of young people dancing the night away to Ariana Grande. Unbelievable.
As a regular concert goer since the age of 8 I understand more than anyone the excitement of going to see an artist you love. The luxury of being able to afford their tickets. The huge countdowns and listening to albums on repeat for weeks in the run up to the event.
I recently spoke amongst colleagues of my fantastic memories of seeing Steps when I was nine. Trying to excuse my extreme excitement when they recently came into the ITV London studio to be interviewed about new music.
I remember growing up and begging my parents to let me go to the Busted concert without them and then when they finally did, Mum would wait by the door, Dad nearby in the car.
I went to University in Manchester and during my third year I lived less than 5 minutes walk from Manchester Arena. I would cut through Victoria station to my flat wishing I could afford tickets to see almost anyone that was playing. I saw some amazing artists there: Britney, Rihanna, Lady Gaga, Take That to name some but my best memory is from the night I saw Jay Z and Kanye's 'Watch the Throne'. It was couple of nights before I moved home after finishing my final year. It was bittersweet. I LOVED living in Manchester. It's kind and friendly spirt is contagious and within weeks of moving there I became less of a moody Londoner!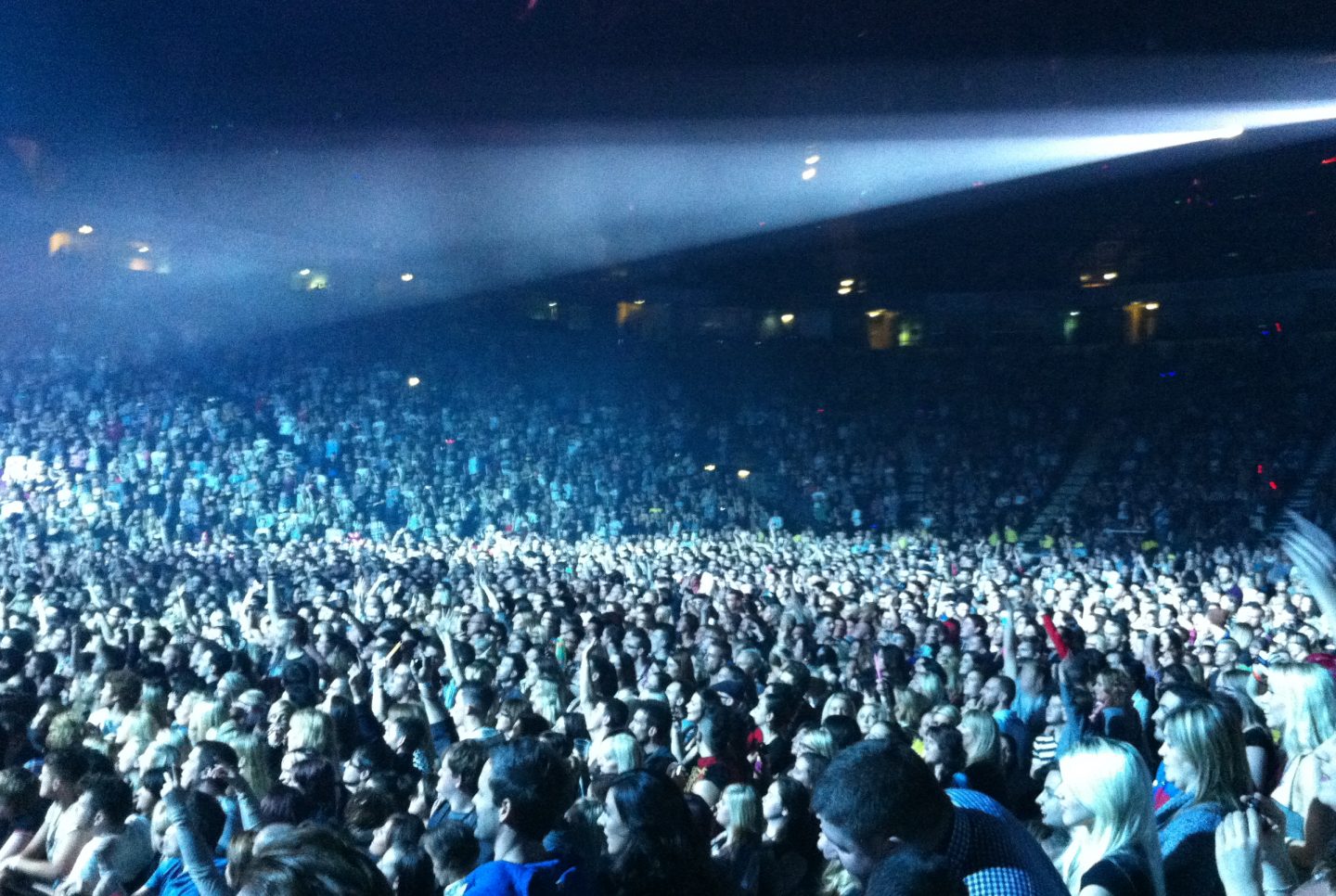 Live music and concerts are a celebration of the artist's music. A night where the fans see artists in 'real life' and they can put on a show that you really feel a part of. I know I certainly lose myself in people's shows. I feel safe amongst a crowd of people dancing and singing along together, all having a good time. The idea of someone ruining that atmosphere on Monday night has absolutely broken my heart. Especially knowing the majority of the crowd were teenagers who I'm sure were completely elated by the show they'd just seen.
Only a couple of weeks ago I left London's o2 arena on cloud nine after seeing Bruno Mars. I explained to all my friends how I felt like I was at a huge disco that everyone from men in suits after work to young teenagers and their parents were throwing their arms around and singing uptown funk!
I'm in absolute disbelief that someone would detonate a bomb in a place I hold so many incredible memories.
I finally got to sleep around 3am. An explosion had caused multiple deaths and injuries but there was still only speculation it was a terror attack. I realised I wasn't being informed of any new information and should probably get some rest as I was in at ITV News all day yesterday. I watched Good Morning Britain switch over to our team going on air with an unplanned, open ended show that I knew was going to last at least 4 hours. Whilst I commend our team for their fantastic delivery of such unsavoury news, today more than ever the horrific reality of what had happened and the information we were broadcasting was extremely sensitive for me to digest.
Andy Burnham the Mayor of Manchester made a fantastic statement. He spoke with confidence and genuine love and care for the wonderful city that Manchester is. He reiterated what I stressed on the day of the Westminster attack about receiving information from unreliable sources. How we shouldn't jump to misinformed conclusions and refrain from making rash statements on social media.
The positive impacts of social media were accentuated during the aftermath of this attack. Greater Manchester police worked wonderfully informing the public of any new information through their Twitter account; also using it to their advantage enquiring about any extra footage or witness information from the scene.
2 hashtags were created: 1 for people looking for missing loved ones and 1 from generous people offering help and shelter.
Heroes were appreciated, we heard about Paula the lady who took 50+ youngsters to the nearest Holiday Inn. As well as the two homeless men that comforted and helped victims escape.
I saw a tweet that said, 'The homeless man who ran to help and cradled a woman that died in his arms, that's who we should aspire to be. He has nothing & gave his all.' This confirmed everything I already know about the friendly, inviting people of Manchester. The welcoming city I lived and felt safe in for 3 whole years.
Their heroism has been highlighted and rewarded. Kind members of the public set up Just Giving pages for the homeless men that helped out. They have raised over £20,000 on each. The owners of West Ham United Football club have also offered the man that spoke to ITV News 6 months rent.
As my work day began I had to push my emotions aside. It was me in the chair for Evening News and News at Ten. I had to count calmly, clearly and with confidence for everyone on location. I watched parents appeal for their missing children and our correspondents make extremely moving pieces to camera silently holding back tears.
As we went on air with News at Ten, Theresa May made a statement raising the UK terror threat level to critical. I didn't have time to process the information whilst we were live on air, but have since realised this means the army will be patrolling our streets and guarding points of interest across the country.
My brother picked me up from the station at midnight. It had been a long, stressful day broadcasting extremely emotional content. As I cried to him about the realities of working at the news and its impact on me personally, he explained that the reality of it all was that it was a cold, calculated attack on Ariana Grande's show. Someone like her was their exact target. I asked why and he said it's because she represents everything Islamists are against. She oozes sexual confidence and publicly stands up for feminism using her platform to inspire young girls. She is a western music icon and personifies the lifestyle that goes with it; one that Islamists don't believe in.
'Their war is not so much with our governments as with the values we all live by, which is why they are prepared to slaughter innocent little girls clutching pink balloons on a night out with their mothers at a pop concert.'
I'll repeat myself in saying we must not group all Muslims together. So, many kind hearted, law-abiding Muslims were both targets and heroes this time. They want these attacks to cease just as we all do and people are starting to see that clearer now.
In a post that was shared on Facebook over 100,000 times someone wrote,
'We are one world and one family. Treat each other as such, because what happened last night should bring us closer together, not make us lash out against our neighbours for a perceived religion affiliation.'
I am proud to live in a multicultural Britain. The scenes in Manchester since the attack have been united, strong and resilient. The support has been incredible. But as much as it's lovely to see everyone's endearing speeches and positive statements about how strong London, Manchester or Britain is, this isn't going to stop the attacks. We must all keep morale high and not be afraid to walk our own streets yes, but how many more attacks like this are we going to witness? How many more innocent souls are going to be caught up in the wrong place at the wrong time?
It's absolutely heart breaking.