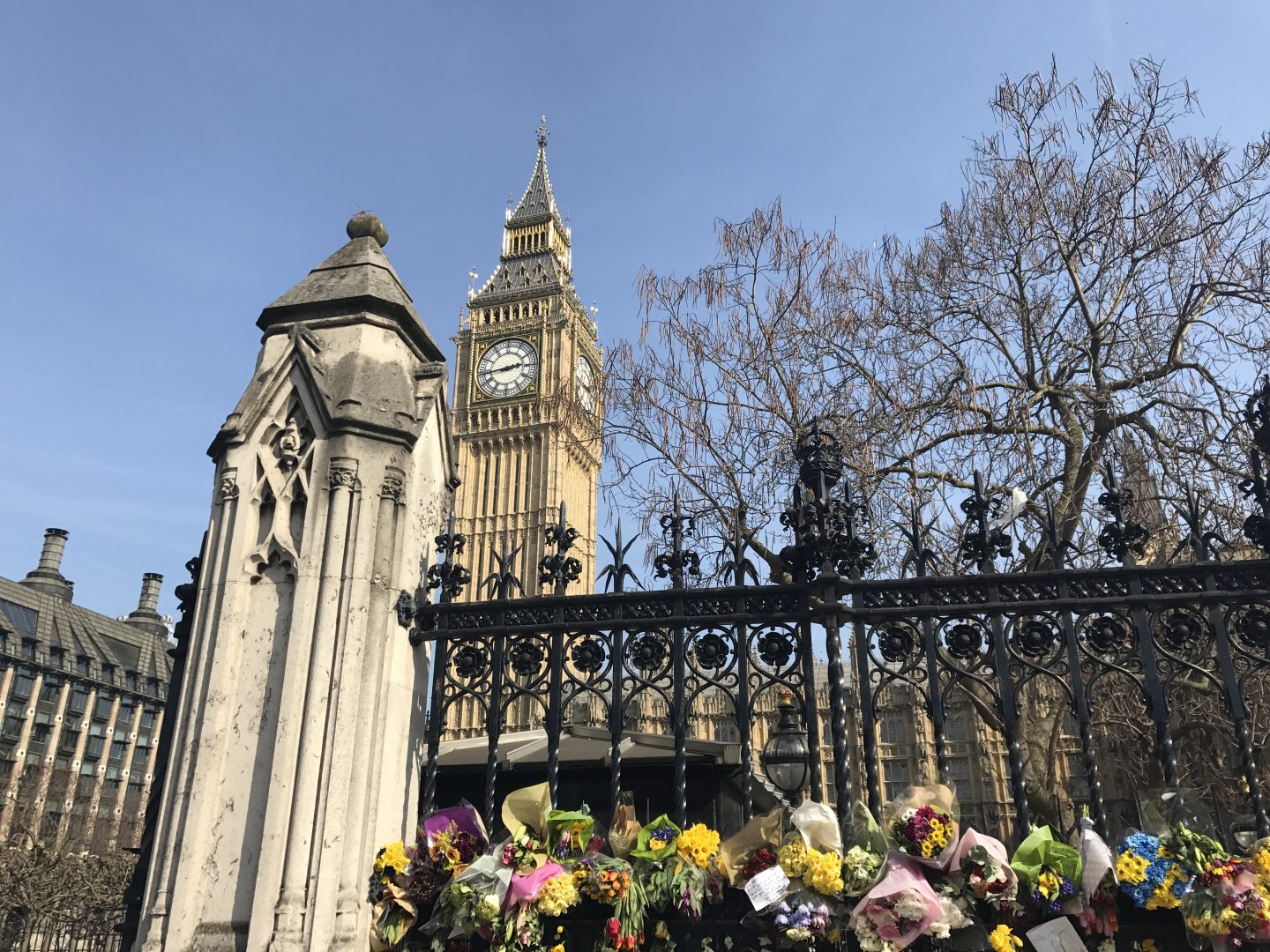 Following my post on appreciating London there has been a surge of political news. Everyday I'm scrolling past Brexit talk, Executive orders from Trump and him calling out 'fake news' every five minutes. Now is a time we really need to be united and although it seems the future is uncertain, we should embrace the fact the nation has voted to leave Europe and use it as a springboard for establishing ourselves in a global market. We're part of a democracy and all in this together. We should be proud to have the opportunity to speak up and vote. This is London, a city that is known for being welcoming and diverse.
Preaching aside, I didn't learn until last week the importance of the FACTS we share at work. Working at the national news on the day of the Westminster attack was intense. Remember, I'm not a journalist so all of this was a huge educational experience. We don't have a rolling news channel like Sky or BBC so we had to break into normal ITV programming. Don't forget, it was international break and we had to show the England game, so our unplanned show was set to a fixed 2 hour limit.
Experiencing the efficiency and the professionalism surrounding the uncertainty of the day gave me a perspective on how serious our job is. From news breaking to broadcast was only 20 minutes for an unplanned 2 hour show. Seeing people sent out to the scene improved my understanding of getting the information in and turning it around at haste, censoring it correctly and why it is necessary. There is a need to be diplomatic, you can't release uncensored footage that would influence peoples' opinions. I always thought it was about what the mainstream media want you to see, but now I have a proper understanding of the process and how and what – legally should and can be broadcast.
It was surreal leaving the building that day. I'd been in a room with no windows, turning around information as it came in, working from a skeleton running order and trying to just roll with it.
The show evolved naturally with guests at the scene popping in and out. I spent my afternoon in the gallery so busy worrying about what's next and how long is left that I didn't actually get a second to digest the information we were actually broadcasting.
It wasn't until after I walked out it actually hit me that someone tried to hurt our city this time. My hometown. The place I work and a place tons of people constantly dream about visiting or living.
I went to dinner with a friend who was driving through the city at the time. Neither her or I had a chance to reflect on the events of the day and we discussed our separate experiences together. From listening to each others' perspectives, conversation lead to social media and the general public's reaction.
Seeing the general consensus on the internet really highlighted the importance of sharing facts. 'Fake' news & over exaggerating on social media influences peoples' opinions and speculating about who it could be that would want to intentionally hurt our city, without knowing any of the facts can be dangerous.
I guess here it comes full circle to how important it is actually broadcasting the facts! This was a new experience for me – I actually wanted to stay away from social media. All of the armchair reporters and investigators were out in force! News without facts after all is purely speculation.
I can't help but feel sensitive to people's loud, uneducated assumptions that all Muslims are the same. We are unfortunately being constantly informed of awful behaviour from extremists and it's not fair on the innocent. Beliefs should be personal. I'm not particularly religious but I have astrology and spiritual beliefs and people will always have an opinion on it. Especially now as its so easy to publicly air them via social media. It's so easy to assume what you see is correct, the controversy for example surrounding a picture of a woman in a headscarf at the scene that was highlighted by a man from Texas, USA with the hashtag Ban Islam. An absolute disgrace. The truth soon came out though and that picture was followed buy a stream of muslim women in unity, standing tall across the bridge. It was unbelievably beautiful.
A week later I decided to actually visit the scene of the crime. Before work yesterday I got off the tube at Westminster and just took some time to digest the situation. I came out the station and looked up at Big ben. Something that's so iconic and easy to recognise. Somewhere that defines our skyline and represents our parliament, our city. I stood on Westminster bridge and took photos for tourists, I spoke with the girl selling souvenirs at the corner. For me, this confirmed our city's strength.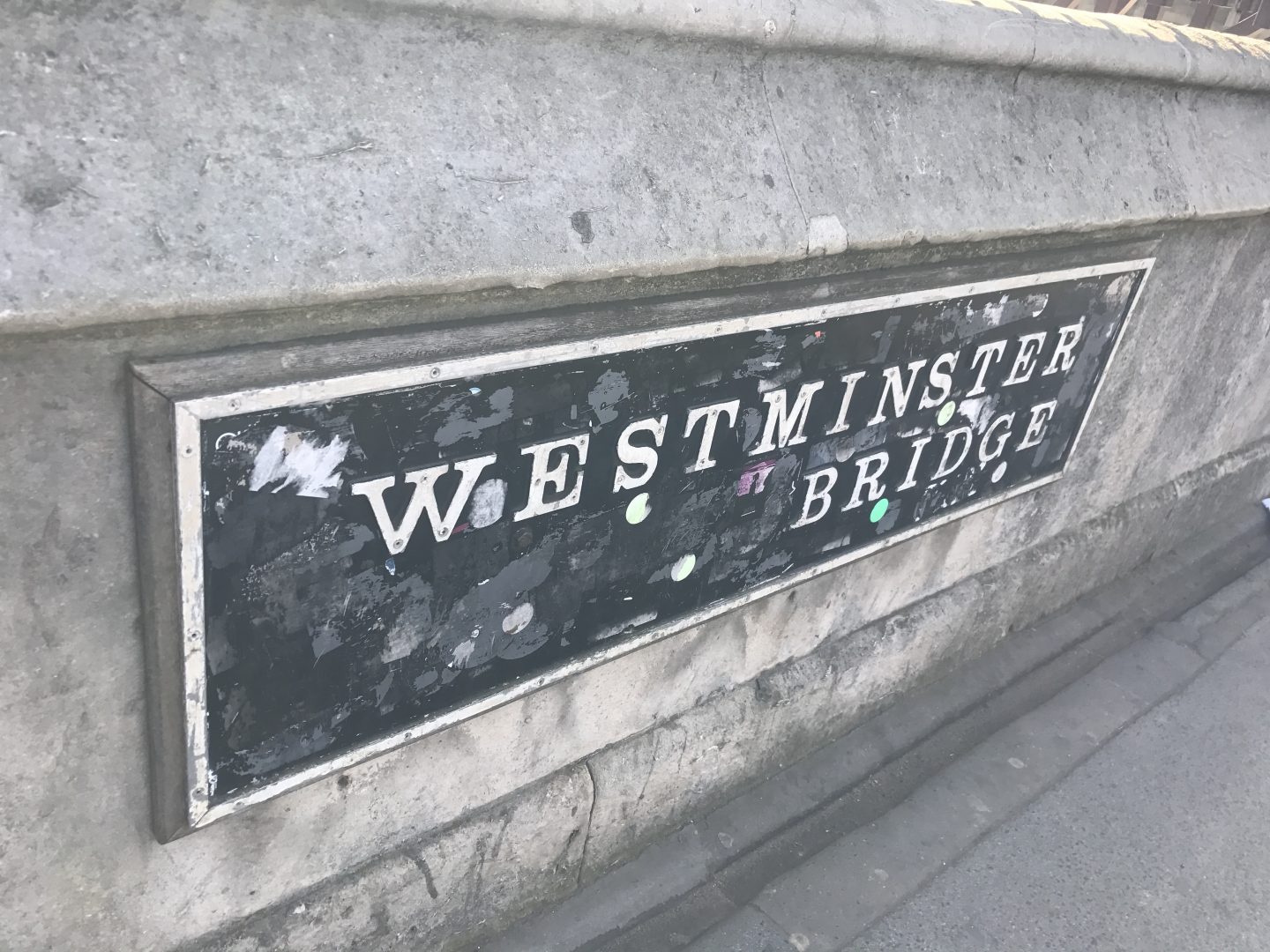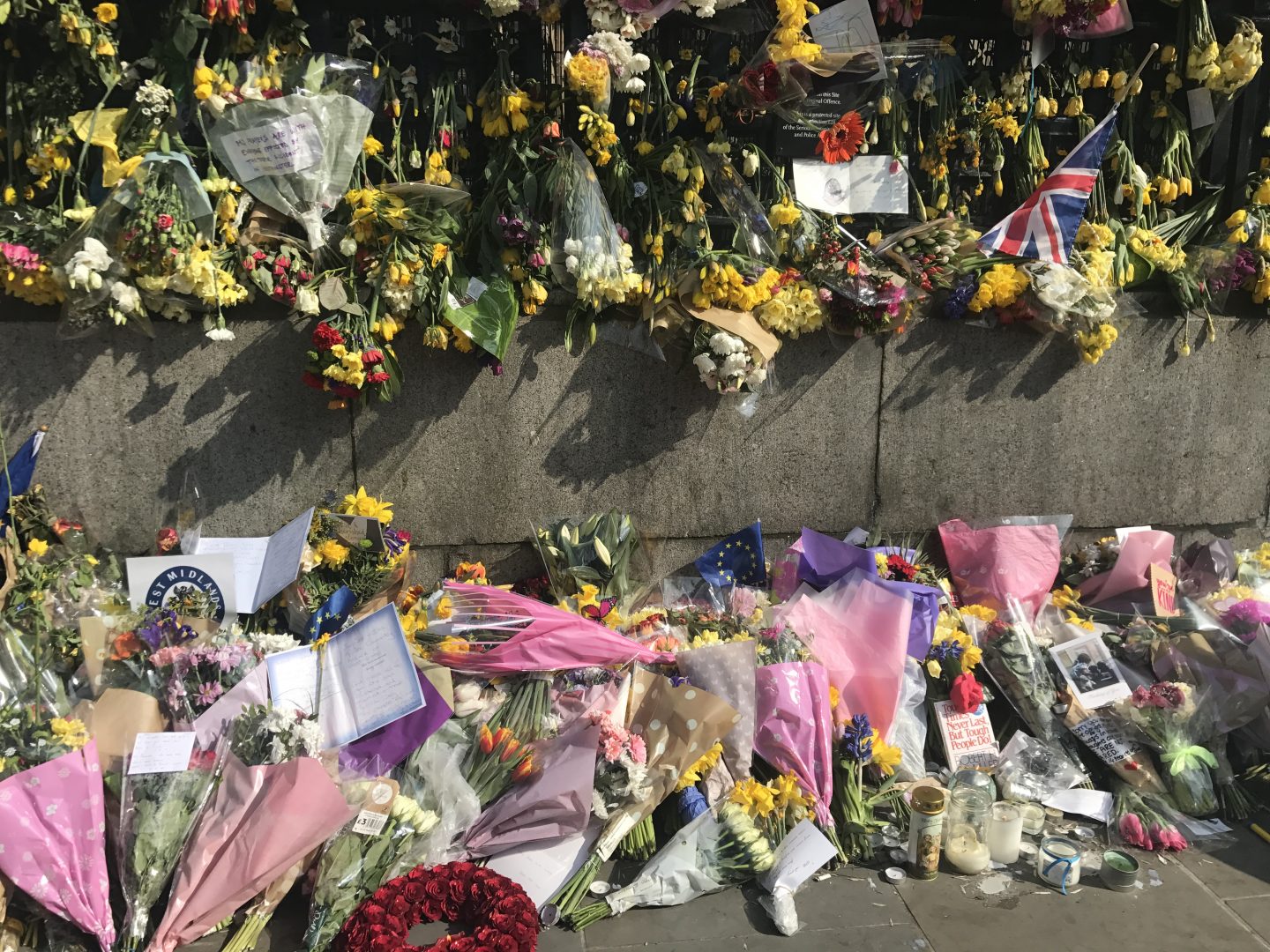 Walking along the street and past the railings where the car crashed into was an emotional journey for me. Reality hit hard that this is where the attack was. 15-20 minutes away from my workplace, in the most iconic location in London. Working at ITN, turning around information, I didn't quite realise how close to us it really was. As a team, we just focused on getting the job done.
I'm glad I went. There were so many flowers and messages. It was sunny and plenty of others were doing the same as me. We weren't scared knowing that this will always be a London landmark and it will take more than one terrorist to stop our city. There's no time like now to be appreciating this as my hometown. We won't let a small group of people ruin it for us. But at the same time we can't tarnish them all with the same brush. They will not ruin our morale. We have to keep London welcoming and diverse. As British people, it's who we are.