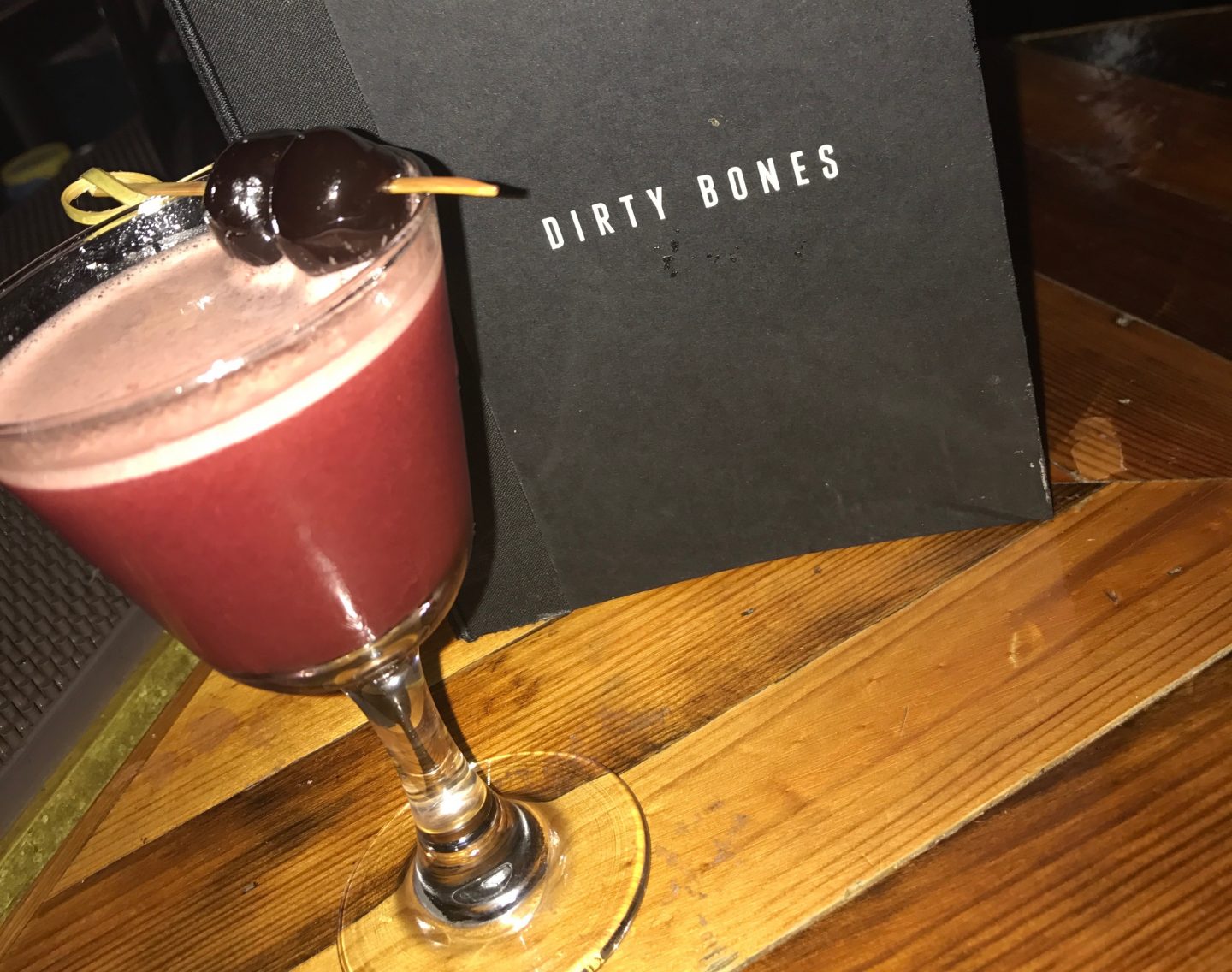 I've been to Dirty Bones twice recently. The first time we went to the Kingly Court one. There was a super long wait, the place was heaving, we first sat at the bar then eventually got moved onto a table. The food was amazing but the experience not so much. I was keen to go again and have a less rushed experience where we could really enjoy the food so convinced some friends to go to the one in Shoreditch just upon passing.
My 2nd visit was exceptional. The quality of the food was exactly the same but the over all experience at the Bethnal Green Rd one was exactly what I needed after the added anxiety from the business of the Carnaby one. There were plenty of free tables and the staff were really helpful with recommendations.  The food was absolutely delicious, they've done so well I think there's actually 4 locations now.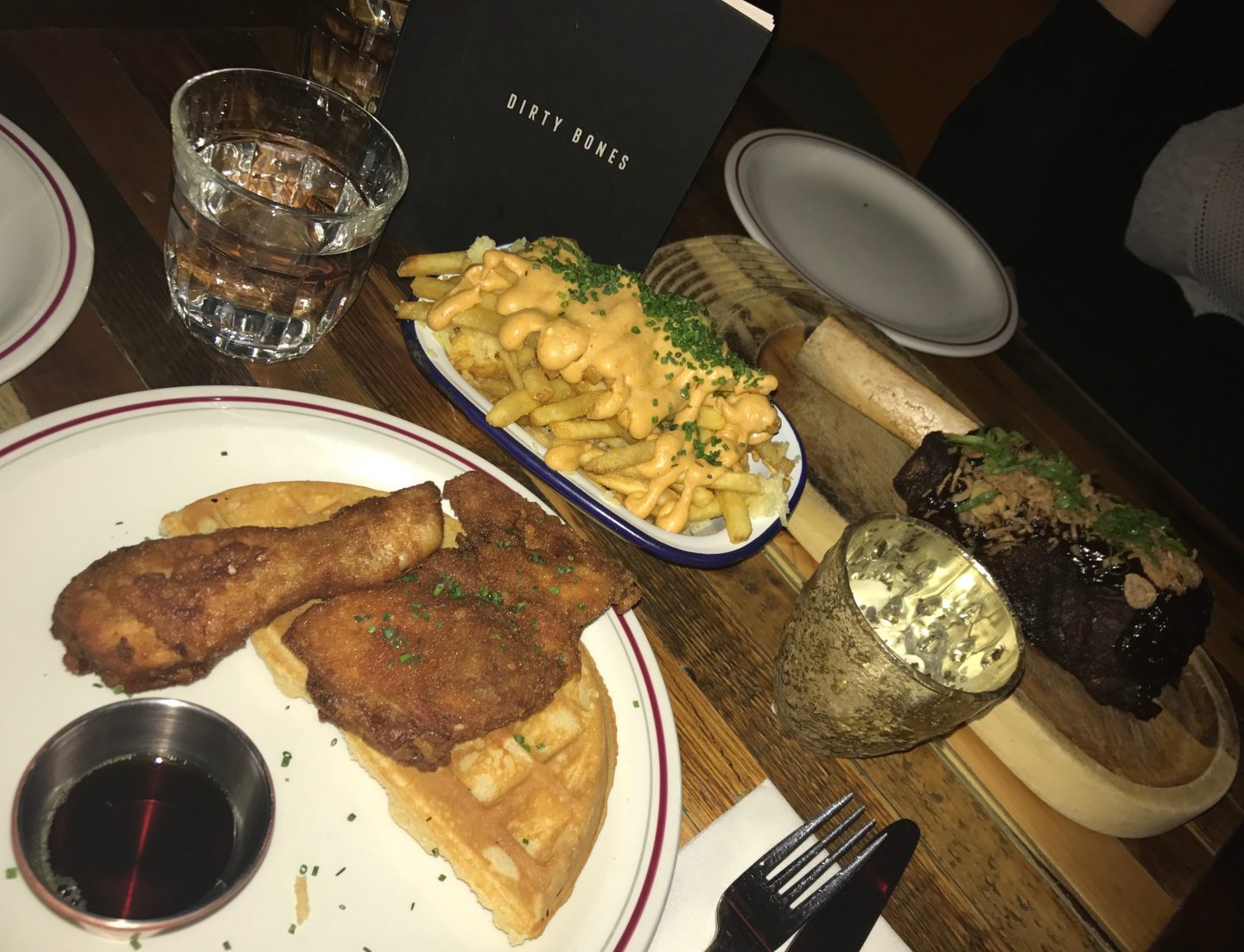 After the rise of Franco Manca, Meat Liquor and Flat Iron, Dirty Bones definitely joins them in my favourite spots for a casual bite.
We had the Cherry Bakewell cocktail, Lamb Chops and Cheese and Truffle fries to start.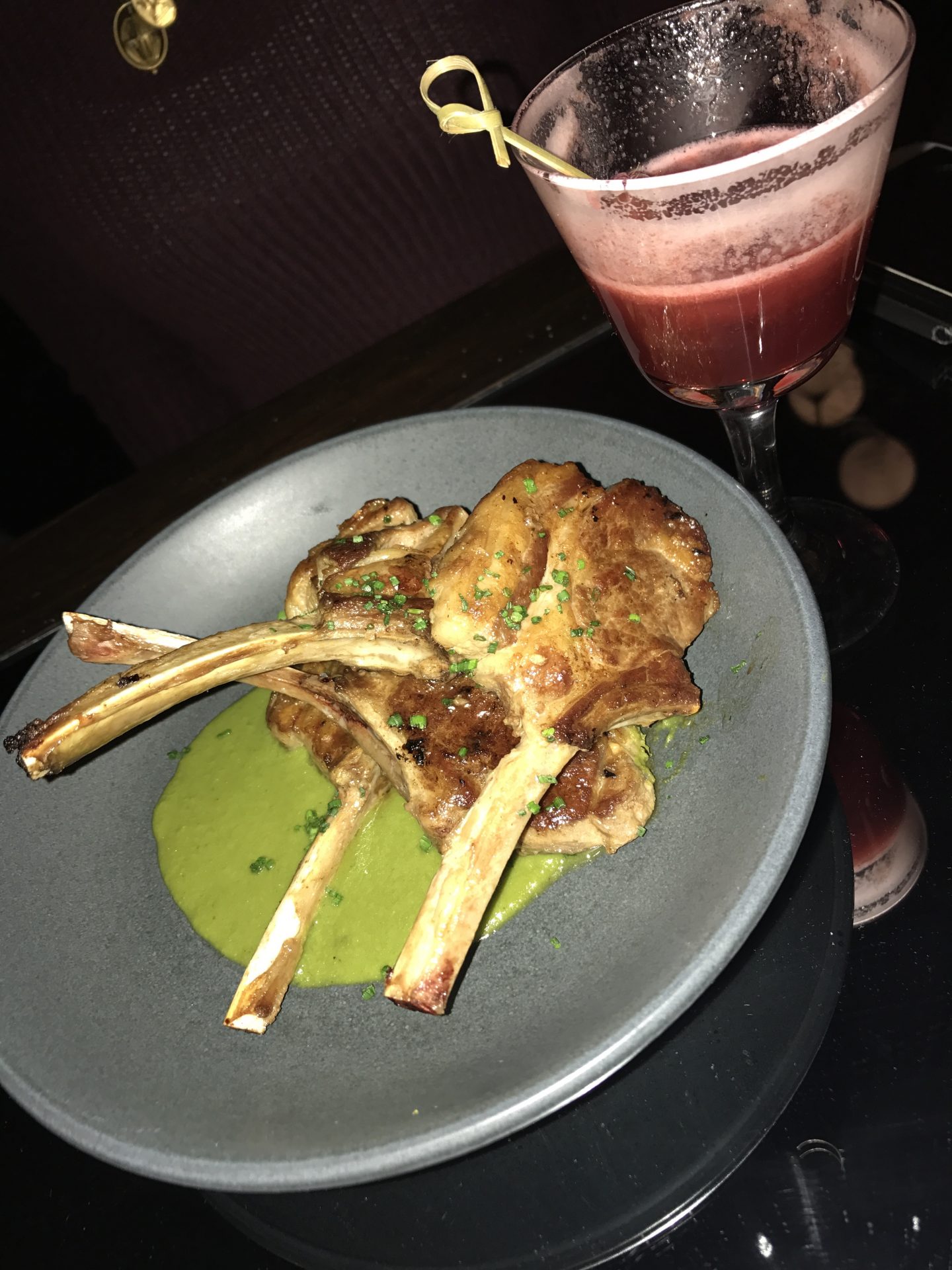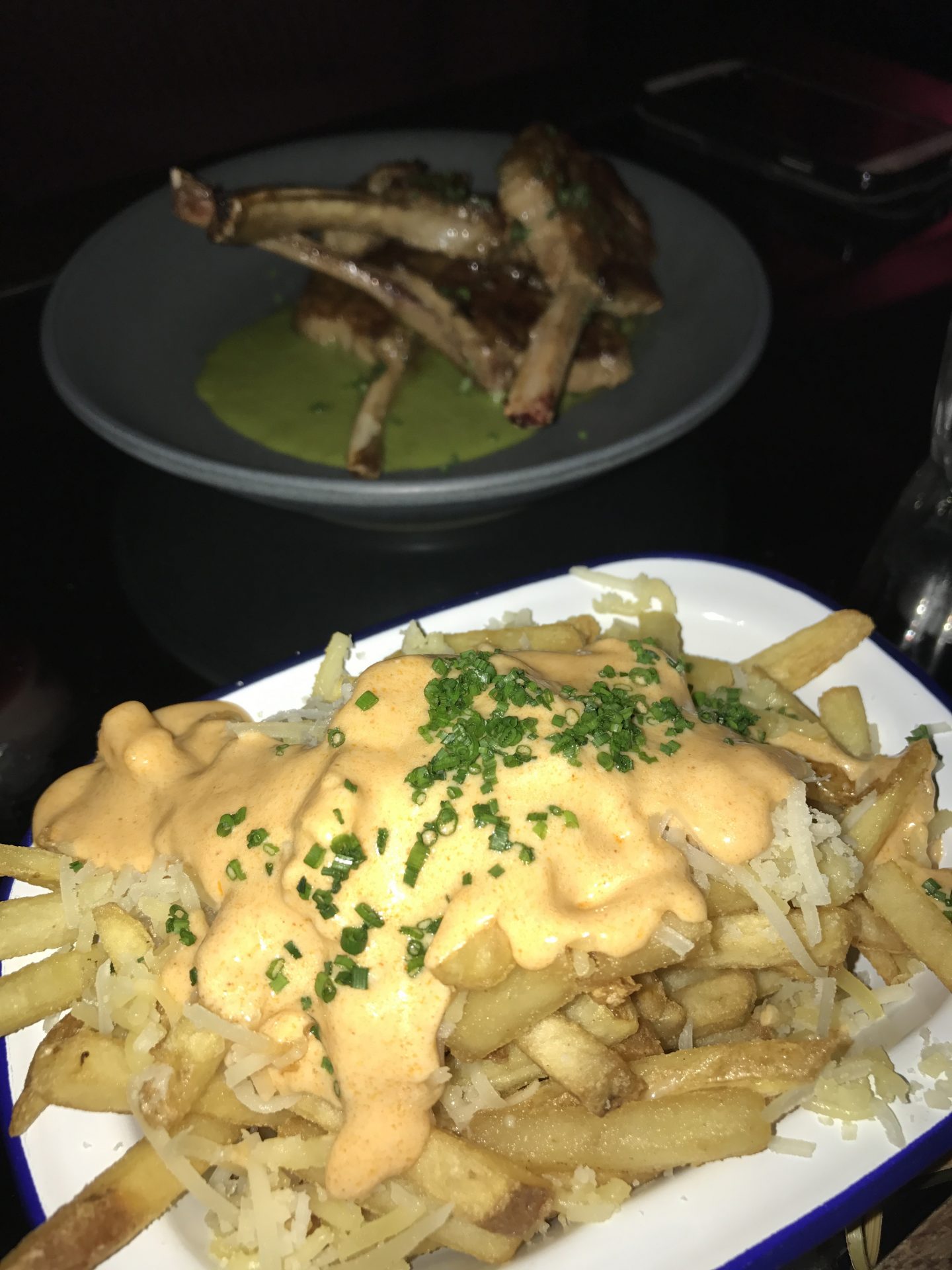 Chicken and Waffles and the Short Rib as mains and it was all done so well.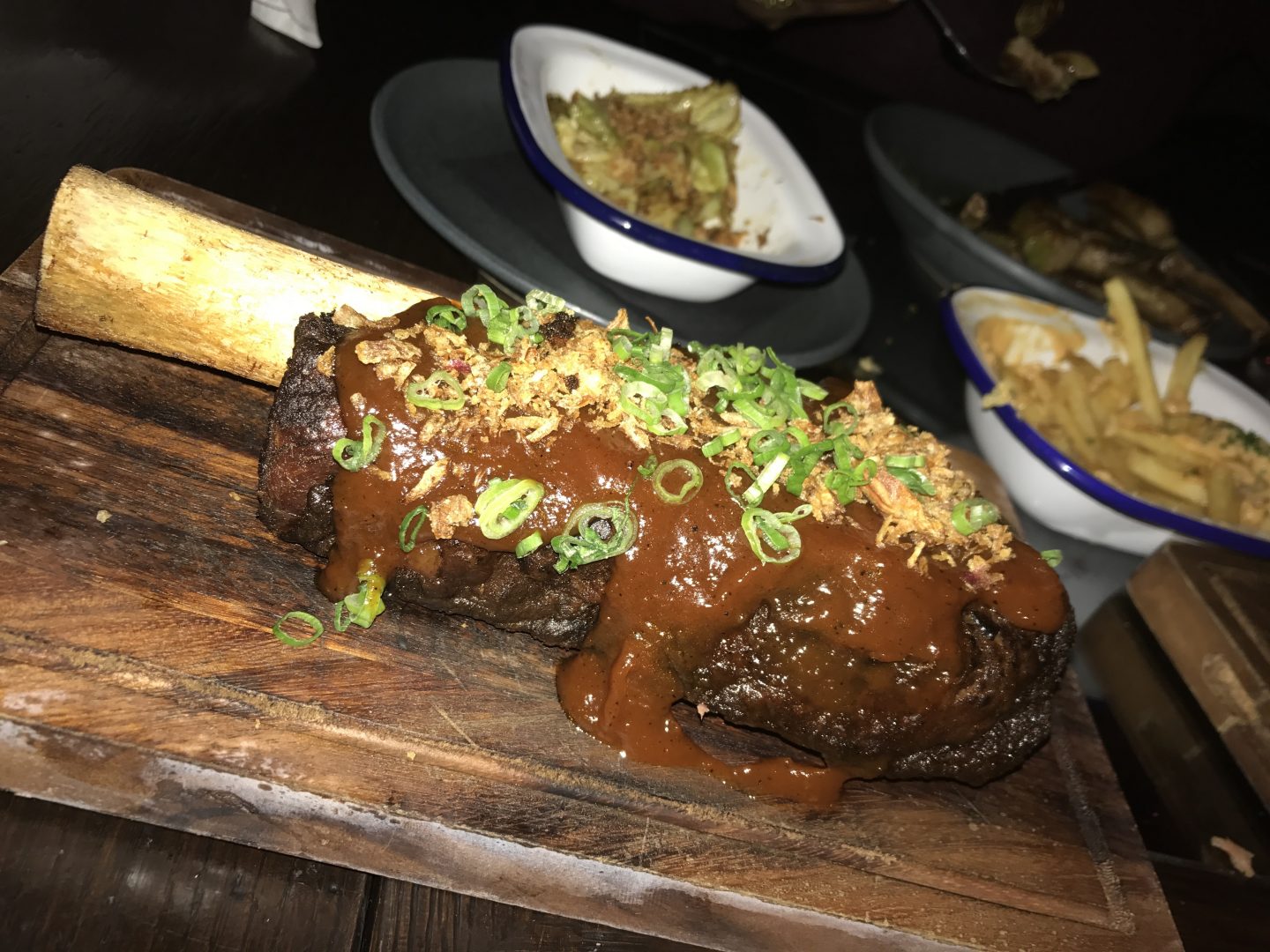 I definitely recommend the Shoreditch one for atmosphere but haven't tried the Kensington or Soho locations yet!