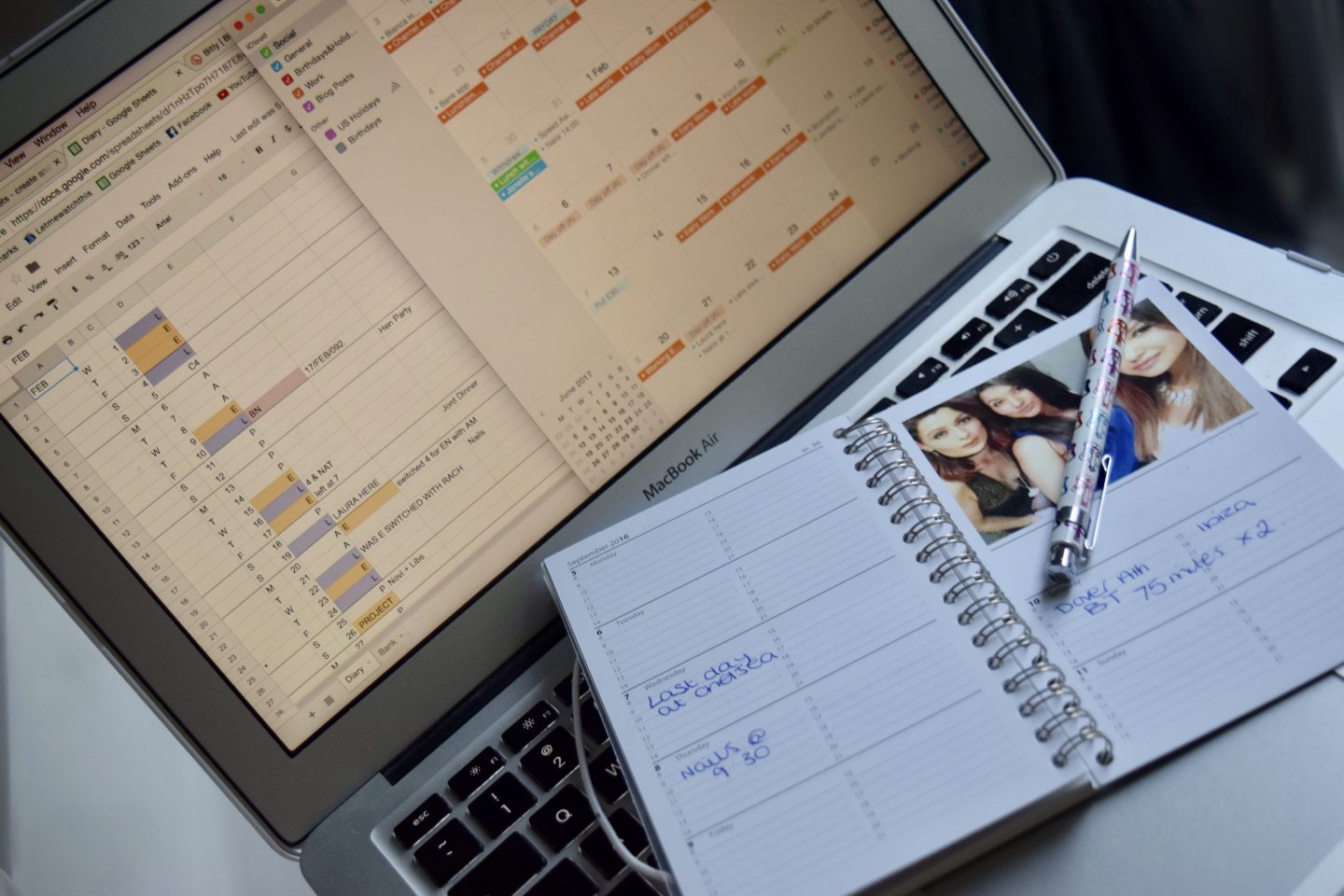 Since putting more time aside to look after myself I've felt significantly more motivated. So I wanted to talk a little bit about what I'm actively doing in order to remain positive and upbeat day to day.
It's been really important to manage my time effectively and find a good balance between work and my social life. Especially as I changed jobs recently and I'm finding a new 'normal routine'. I'm working in a high pressure environment doing specific shifts, sometimes the hours can be unsociable and towards the end of last year work really consumed me.
A key change I've made is to take a little bit of time on (usually) a Sunday afternoon map out my week. Breaking it down day by day and finding a nice work life balance. Using a diary I made on Photobox, iCal and google spread sheets I create milestones for myself. Things I do for me, things to help others or things that have needed to be done for a while and it's so rewarding to tick them all off and look back to see what I've accomplished.
Whether it's going to the gym three times a week, cooking a new recipe and prepping meals for the week or visiting my Nan before I start a late shift. I've found that mapping out my week in has helped to improve my energy levels and moods because I'm not feeling so bogged down in a routine that only consists of getting up, going to work, sleeping and so on for 5 days.
I'm more organised. I'm making time for myself and as I've decided not to go away so much this year, I'm seeing a lot more of my family. I've booked lots of little things with them to look forward too. Like days out to the coast or an afternoon tea. Plus I've already taking more roadtrips to Cardiff to visit Laura than last year and it's only February! I've also got a few concerts and football matches booked in before summer! It's really made me appreciate being home. Hopefully I can keep my head down and keep on saving for that house…