Learning to love yourself – this was one of my intentions this year, but first of all I actually needed to make time to look after myself. Its hard for me because I do shift work, sometimes at not very social hours so I really have to box off down time. Time management is something I need to consciously work on this year. It's easy to get fully consumed by my job, constantly feeling like I'm on the commute or sat in a gallery with no windows!
Without realising I do little things for myself throughout the month. I know it's a treat going to get my eyebrows and nails done but to me they seem more like maintenance! The real luxuries are massages or pedicures.
There isn't really a better feeling though than a long hot bath on a lazy Sunday. One where I do a full body scrub, hair and face masks allowing myself to zone out with some music and maybe light a few candles with a nice glass of wine or a chamomile tea – depending on what mood I'm in.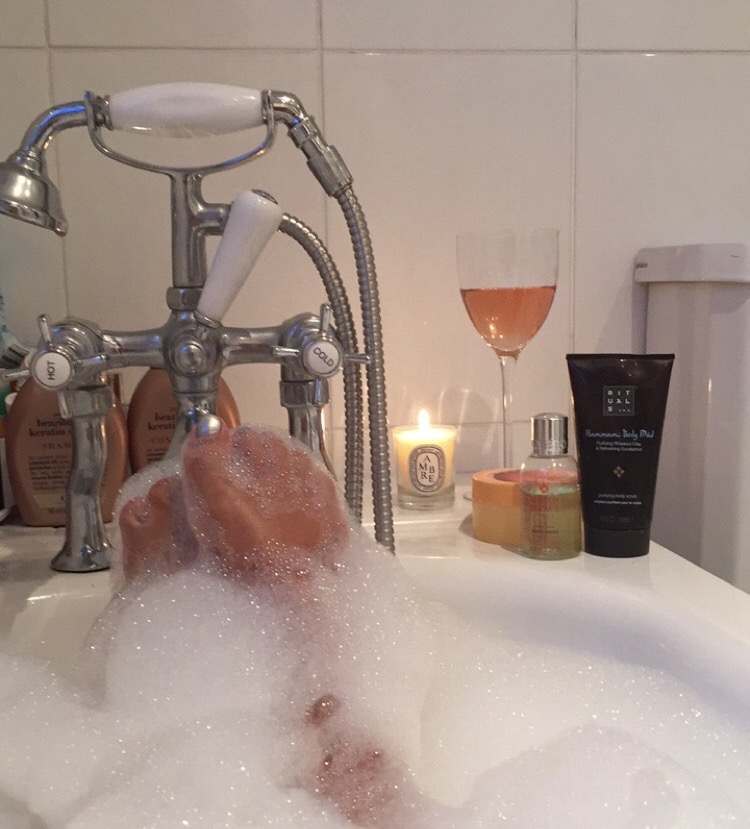 For me this is the perfect way to sit and evaluate my week, look back and appreciate all the nice things I've done and recharge and reset. I can forget about all the things that bogged me down or stressed me out and just let it all go like a little weekly detox!
We'd all love a spa day once a week, but for people with a full time job it's just unrealistic. So if some 'me' time on a Sunday, a sheet mask and a bit of diary planning can help me start the week with a clearer mind and set a nice positive tone I'm going to really try to stick to it.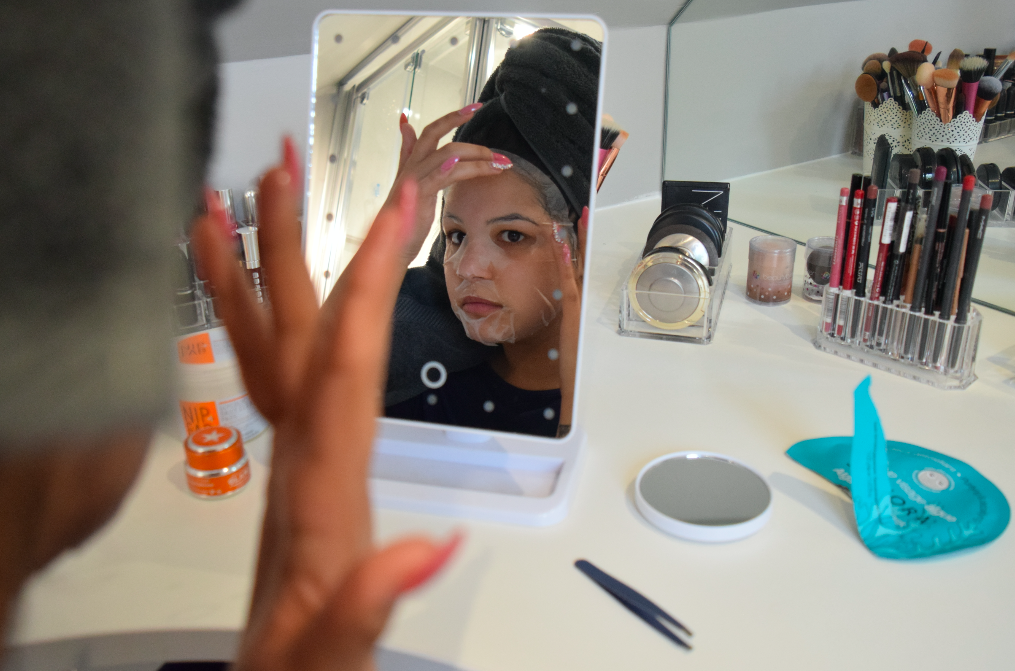 I'm still eating right, meal planning and taking lunch and dinners boxed up to work. This is ensuring I'm eating a nice healthy, balanced diet and saving me money.
Something I do want to work on is getting a solid 8-9 hours of sleep a night. I'm going to use my sleep cycle app to monitor the quality of my sleeping too, so stay tuned, I'll check back in later in the year with an update on all of these things I'm doing to ensure I'm living a healthier day to day life!