Most people I spoke to said they wouldn't be surprised if they woke up this morning to Donald Trump becoming the 45th US President. Reaction a la Brexit was to be expected. But at the end of the day isn't that what democracy and right to vote is about? Whoever gets the majority – in this case to 270 Electoral college votes, wins.
The Telegraph explains more on that really well here.
Accept there wasn't any waking up for me. Well apart from out of naps on Jonelle's sofa around 4am! I worked the ITV Evening and News at Ten then decided to stay and watch the Election special until the third round of polls closed. It was incredible to see it all come together with 10s of feeds coming into our gallery from across the states. Over the past couple weeks we've had correspondents in Washington and some of the 'swing states' such as Ohio and Florida, but I really didn't understand their significance until now.

I have 2 close friends that are American – One pro Trump from Florida and one pro Clinton from Pennsylvania. Safe to say I had some huge debates about the future of the US with them over the past couple of weeks too. I felt slightly more educated than your average Brit, with my knowledge from friends and my job. And as dawn broke and Piers Morgan broke the News I felt truly honoured to be involved with the national news at such a special time. I'm not a journalist but I am extremely pro American so as my first 'Special' this is certainly a time I'll never forget.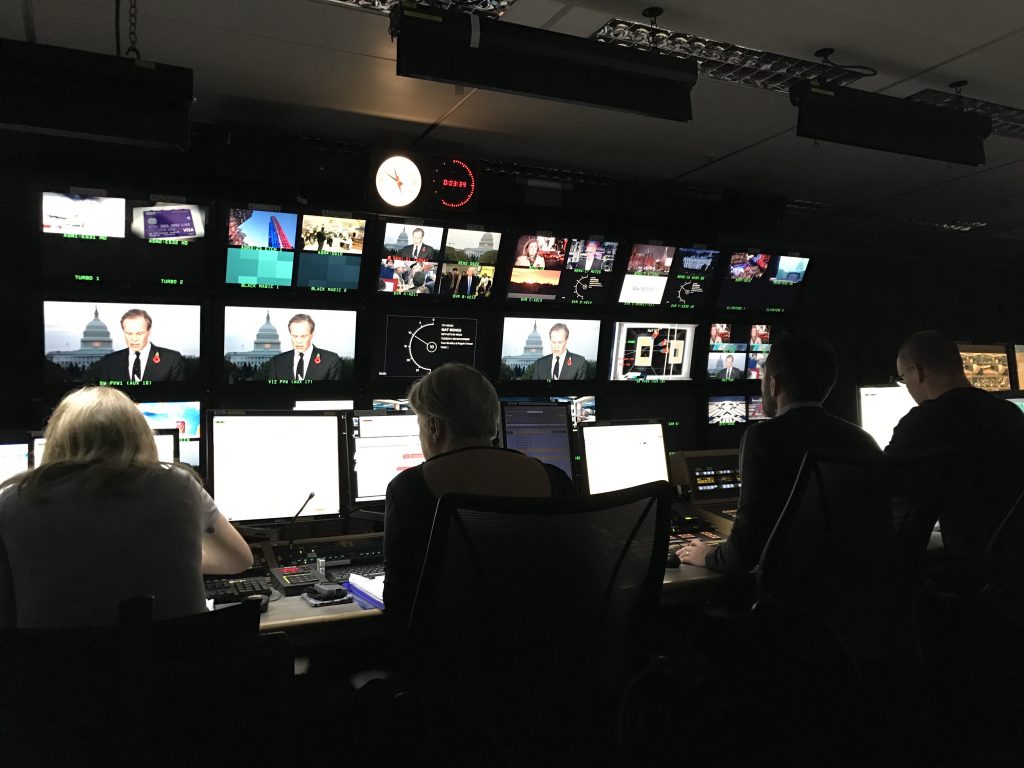 Yes I am disappointed America didn't announce their first Female President today, but what Donald Trump has done is prove that a non politician can become US President. $100million aside! That is plain old ambition, and we all know how I feel about ambition, goals and challenges!
The USA isn't my home country, but it does hold a very strong place in my heart.
This picture represents so much to me. I left the US in 2013 with Lady Liberty holding onto my dream and today this image has swept social media. Disappointment. I interpret this as the female losing out and also from the perspective of how citizens feel about a bonafide reality star becoming their new president.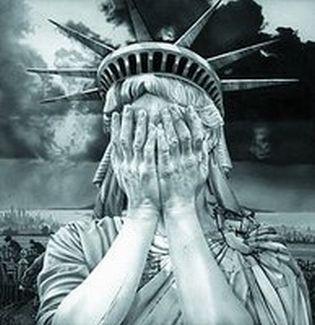 But this is the era of the 'millennial' when life turned into a circus of social media and reality television. You have to either learn to ignore it or embrace it.