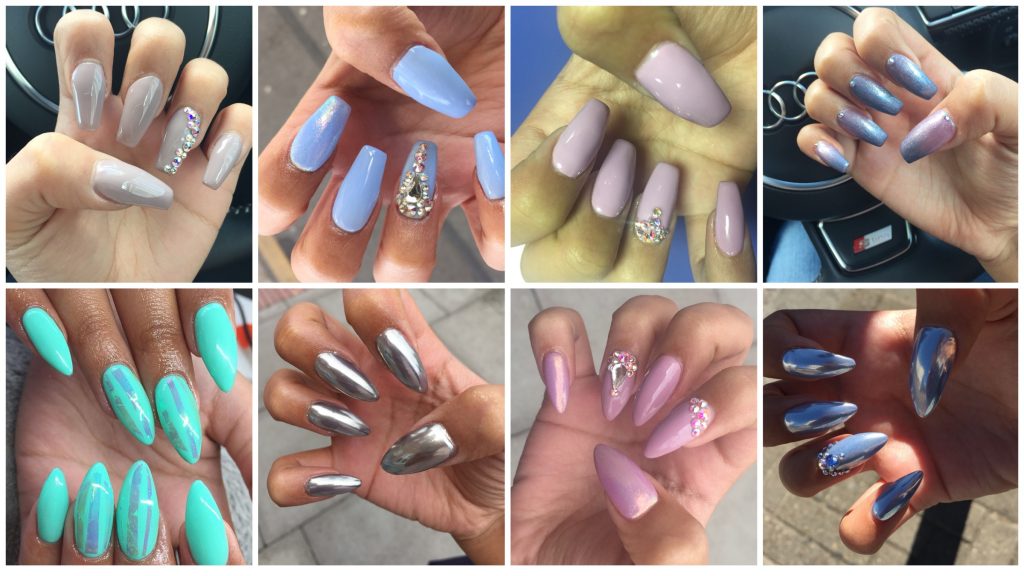 After my first trip to Laqué Nail Bar in Beverly Hills and the discovery that I'd been wearing Acrylic containing MMA, I made it my mission to find a new salon in London. One that uses higher grade acrylic that doesn't damage my nails or remove like scraping chewing gum from my hands.
I knew exactly what I wanted no tips, sculpted acrylic with fun colours and lots of sparkle. Why was that so hard to find in London?
I sat at work scrolling through nail repost instagram profiles and found @1nailsbyk she was a nail tech I believe was sent to me by the universe.
Her bio said no DMs so I sent her a whatsapp with details of my Beverly Hills expectations and she sent back her services, pricing, rules and guidelines for reserving an appointment. Bare in mind at this point I still didn't know where in London she was based but I was so impressed with the photos on her instagram I think I'd have travelled anywhere!
I explained I still had my golden wonders from the oscars on and they were rapidly growing out but she wasn't available for a whole month. I ended up taking her one available morning appointment in March and removed the bejewelled LA nails myself.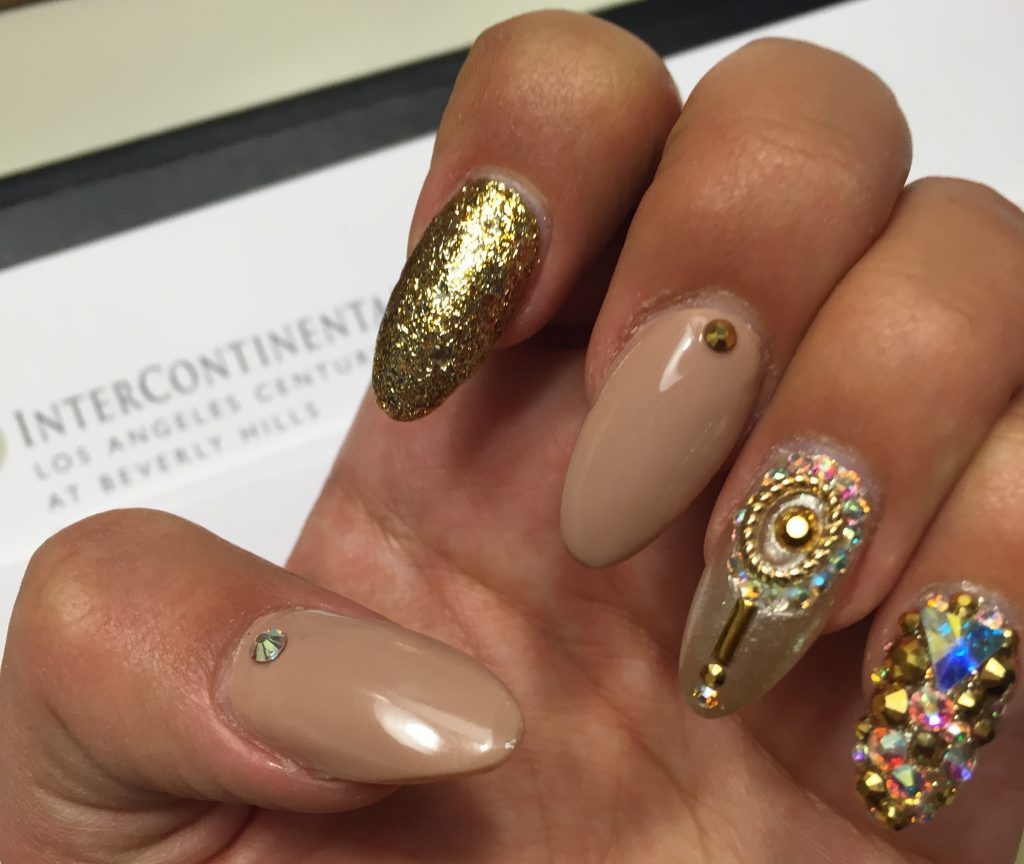 Since March Katy has given me about 10 sets of showstopping nails. Everywhere I go people ask me where I get them done and I feel like it's my secret and don't wanna tell anyone! It did take me countless afternoon's sifting through rubbish insta accounts…
She sculpted acrylic extensions for me and by my 4th or 5th visit they'd grown so much I just had acrylic overlaying my natural nails.
I didn't actually get to see my bare nails until September when we soaked it all off for a new set.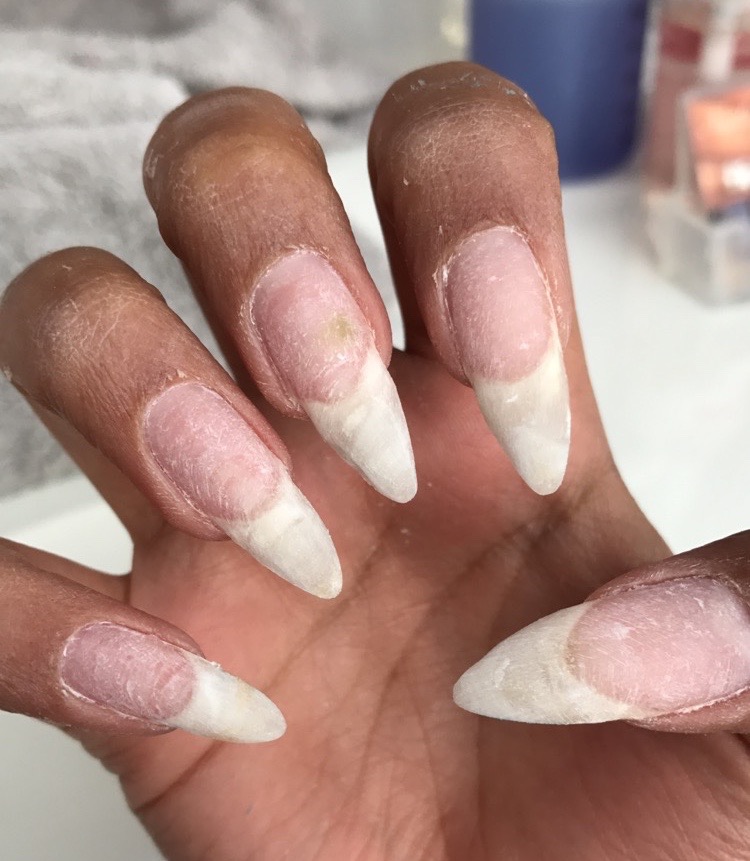 Sadly one didn't make it but to this day I'm so proud I rock 9 natural nails with overlay and overtime I visit Katy in Raynes Park I leave SO SO satisfied.
Every inspiration photo I show her she recreates for me with a personal twist. And now I've been going a while she knows what to suggest that I'd like. She's always got new on trend pigments and glitters, colour changing polishes and a rainbow of swarovski crystals for me to try.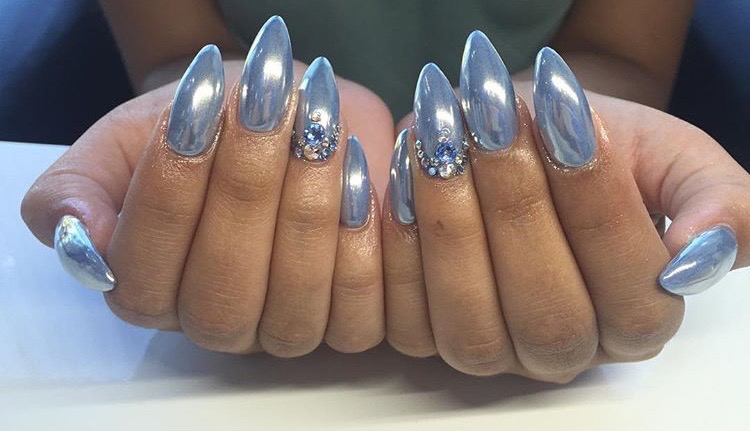 She operates her business through Paypal deposits and expects cash payments. All of her promo is through social media and word of mouth. She's always booked up and rarely posts that she's accepting new clients.
I'm so grateful to have found her and would much rather give her my money than a run of the mill salon. I know I'm getting a personal service delivered with care, consideration and pure quality.
Below are my nails after 3 weeks…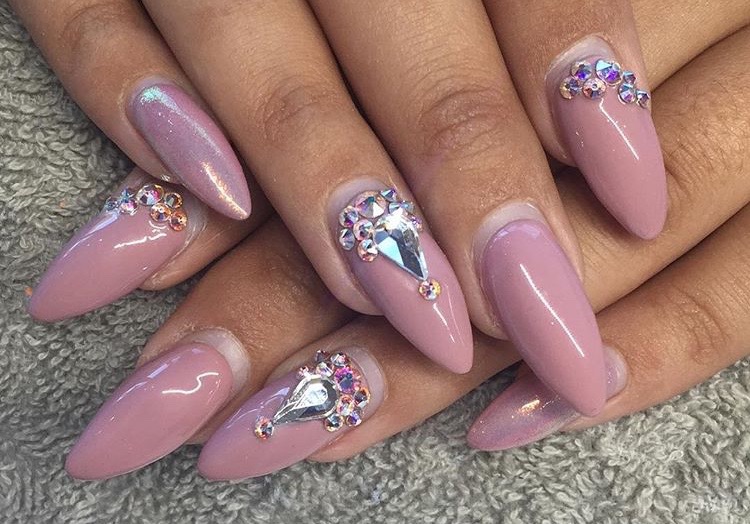 I'm already excited for my next visit in 3 weeks. Thank you Katy! X