First place I go on payday from the new job? Department store beauty halls! Or maybe I should say on a beauty haul in Debenhams Beauty Hall.
I only went to check out the Kat Von D counter, honestly.
I ended up purchasing from 4 different brands because the sales girls were so nice. I used to work in Harvey Nichols and Selfridges so appreciate good customer service but genuinely enjoyed my shopping experience in there the other night.
I got two repurchases but the Kat Von D counter was so still so busy I decided to go via the new Too faced counter and see if I could grab a deep red liquid lip I'd tried in New York. I had a lovely chat with Too Faced employee about American brands coming here and how busy they've been since the counter has moved towards the front of the department. She told me the matte red bleeds after a few hours of wear and the formula isn't as good as the KVD so not to get it but maybe try these melted chocolate lipsticks. They aren't fully matte, this one is actually super moisturising and smells delicious! I figured a milk chocolate brown was a nice easy everyday wear for the office – so indulged!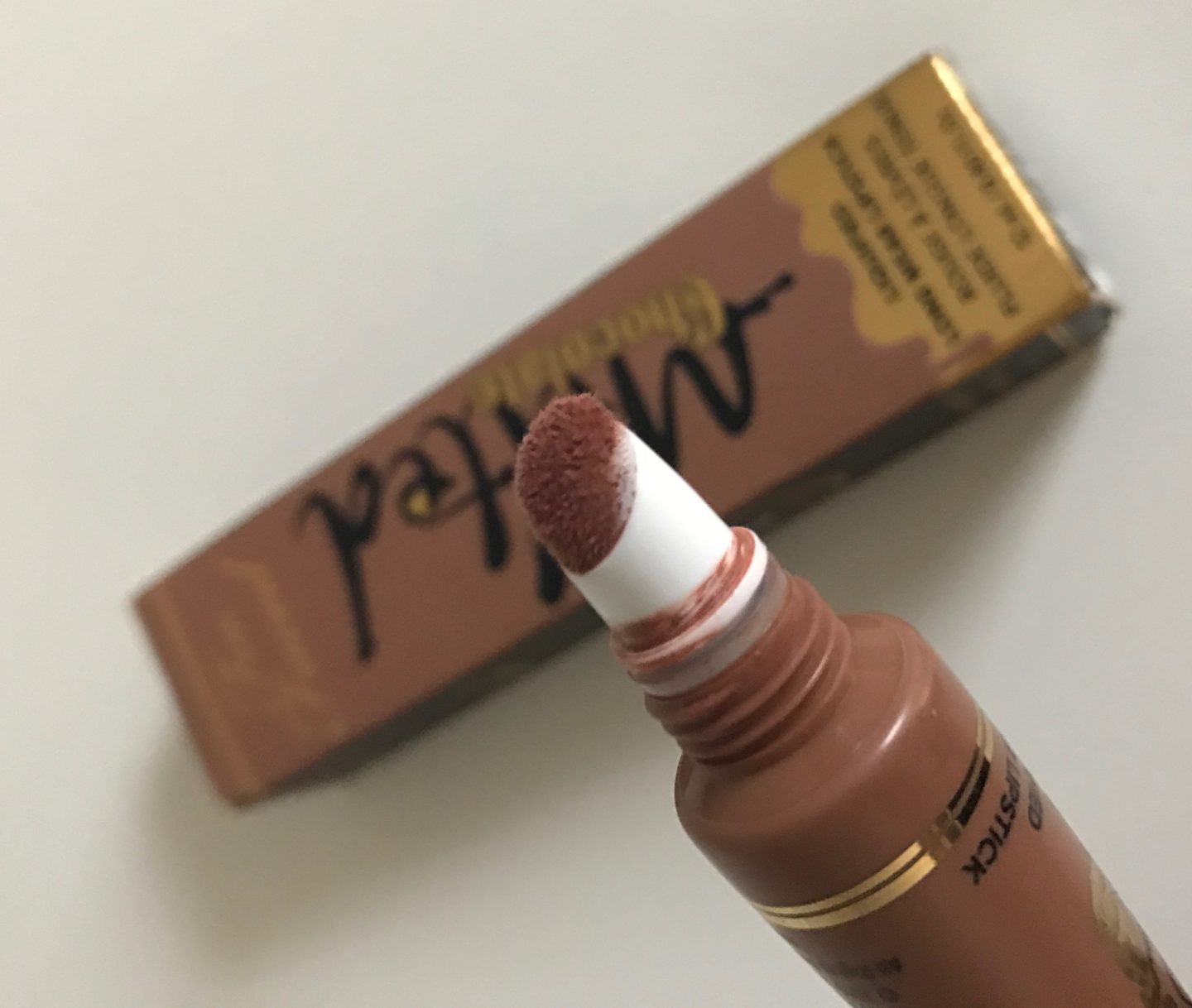 By now I was really enjoying myself I'd spoken to some lovely sales assistants on my post work browse and caved and purchased from them all! The Too Faced gal wasn't till trained so conveniently passed me onto someone on the KVD counter. This girl had glitter brows and purple lipstick. Honey!
I mean I could never pull that off but she looked awesome. I've been wearing the tattoo liner and liquid lipsticks forever so wasn't particularly excited by any of their 'classics' I wanted to try the new concealer and foundation. But I have about 7 foundations on the go at the mo so I just went for the concealer.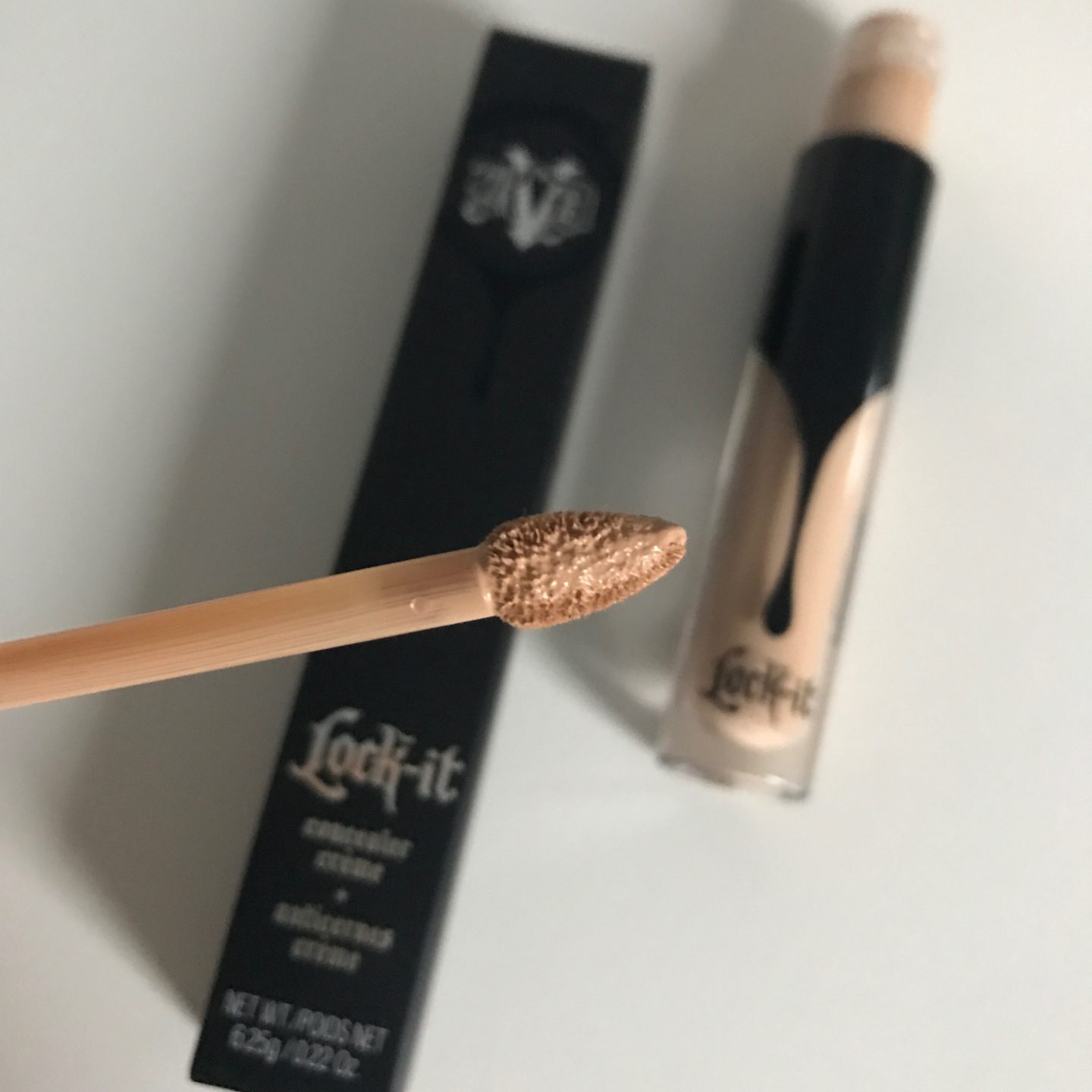 The applicator is so well designed. I love the way it fits right in under your eye. The formula is super heavy coverage (as expected) and it will definitely highlight those tired eyes. It's not as creamy as the Nars and you only need the tiniest bit as I can imagine it will cake. But it's my perfect winter shade and nice and brightening.
I think that's me done on the beauty buys until my next trip to America. But it's good to know how fab the staff were in Debenhams, because now I'm likely to go their over Selfridges for the popular brands.
Thank you ladies!