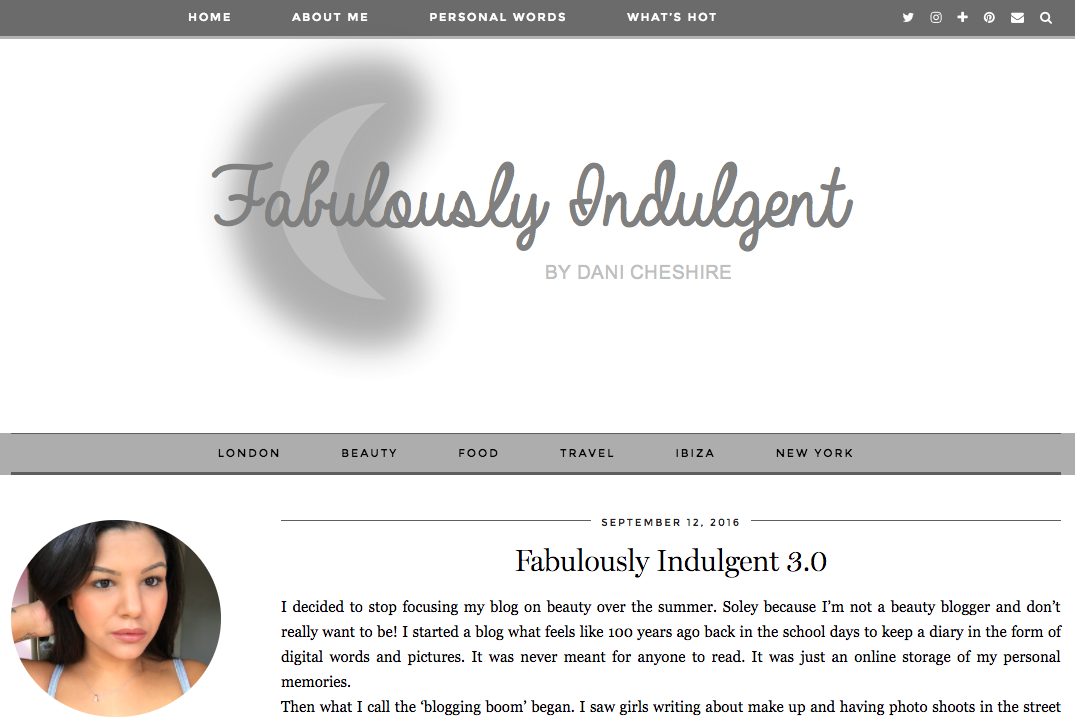 I decided to stop focusing my blog on beauty over the summer. Soley because I'm not a beauty blogger and don't really want to be! I started a blog what feels like 100 years ago back in the school days to keep a diary in the form of digital words and pictures. It was never meant for anyone to read. It was just an online storage of my personal memories.
Then what I call the 'blogging boom' began. I saw girls writing about make up and having photo shoots in the street wearing their new clothes and the evolution of Fabulously Indulgent as a hobby happened.
I drifted away from sharing personal thoughts and focused on materialistic things. This past year I've been through huge transition. You could call it growing up: change of job, losing someone. I've become closed off. I don't want to overshare on social media, but people still ask me for recommendations. Whether they're about beauty products I love, where I get my nails done, restaurants in London or makeshift New York itineraries. So I'm still going to share all of those things here. For those people.
I guess what I'm trying to say is that I became distracted from why I actually enjoy writing my blog. I was so focused on promoting it in the right places and how many followers I could get, when this summer I realised I don't actually care! I have a full time job. A career that I love so this isn't about finding work. I do this for enjoyment – to look back on posts from past years as colourful memories of the incredible experiences I've been fortunate enough to have.