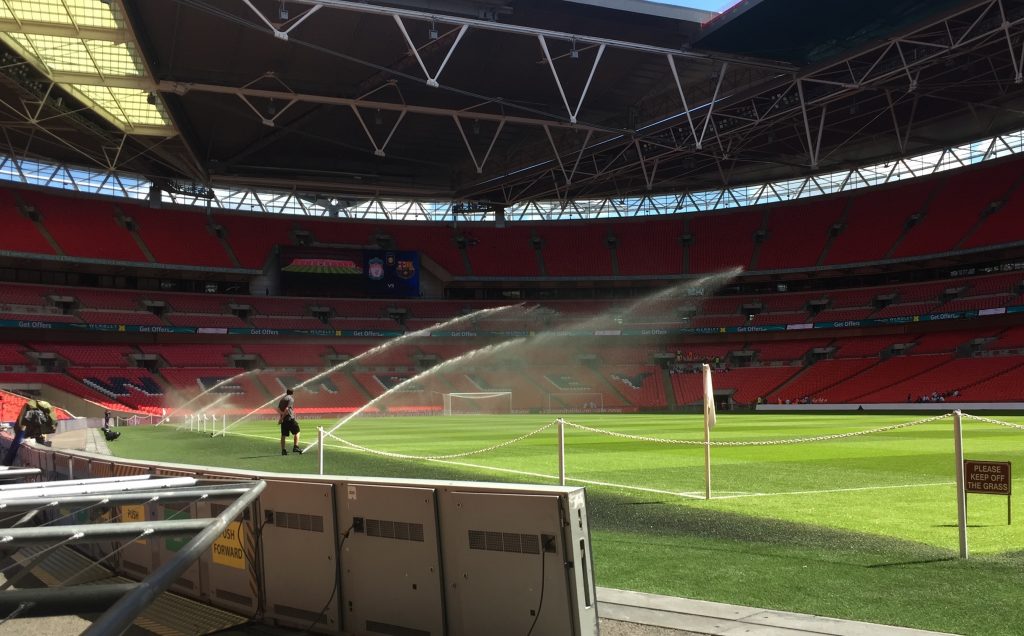 When I was younger I always wanted to be the person at the event with a clipboard, lanyard or headset. This past weekend that was me. Well with a running order, wearing a lanyard and a headset in an OB truck at Wembley. GOALS.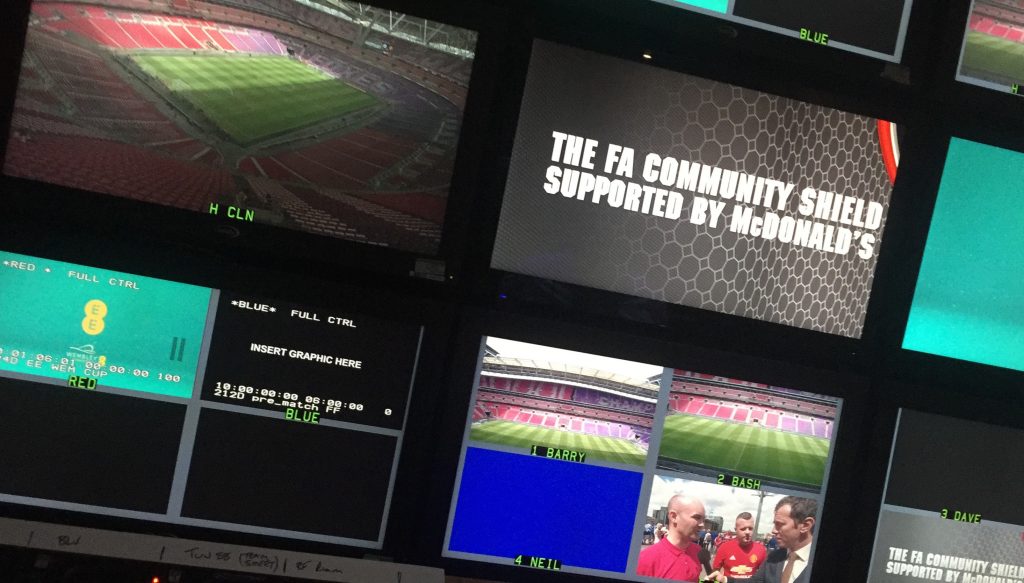 I spent Saturday and Sunday working the US Cup match between Barca & Liverpool and the Community Shield match between Leicester & Manchester United. Input Media do the big screen broadcast for these large events and I was asked to go and PA (keep it all to time).
Wembley is such a mission from Croydon – especially 2 days in a row, but it was nice to get out of Stamford Bridge and play with a new team of telly nerds. We didn't make any actual telly but we did make some damn good highlight reels and sponsorship playlists!
The meetings were pitchside in the sunshine and the post match drinks upstairs were free, it wasn't all bad! I love new experiences and I can definitely add these two huge London events to my CV.