I never want to go to Ocean Beach Club but once I'm there I never want to leave! I love how it's become a part of San An culture now. I didn't want to accept this new 'dressing up' or Marbella vibe but the guys have really created a daytime hotspot.
Yes its' a poser's paradise but this year I learned just how much people edit their instagram pictures, because let me tell you not one person looked perfect. It was actually quite refreshing to know that everyone in there looked 'normal' dancing away flaws and all.
We didn't go until 5ish which meant everyone was already drunk, but we went for Headkandi and around 7 Lovely Laura was lowered into the pool and played sax for a good half hour.
When you're there and looked after its such a good day to night vibe. Its just the idea of going, because I always enjoy myself. Plus it's great when you get home to hear all those day tunes on the radio, reminding you of that past Monday where you had no cares in the world!
This year we left around 9 as we got cold and hungry so stopped off at 'Tapas' for our final meal all together. It's honestly my favourite Tapas restaurant in the world. I love that it's just down the back of Eden but you feel really far out of San An, like you're in rural Spain right out of the way.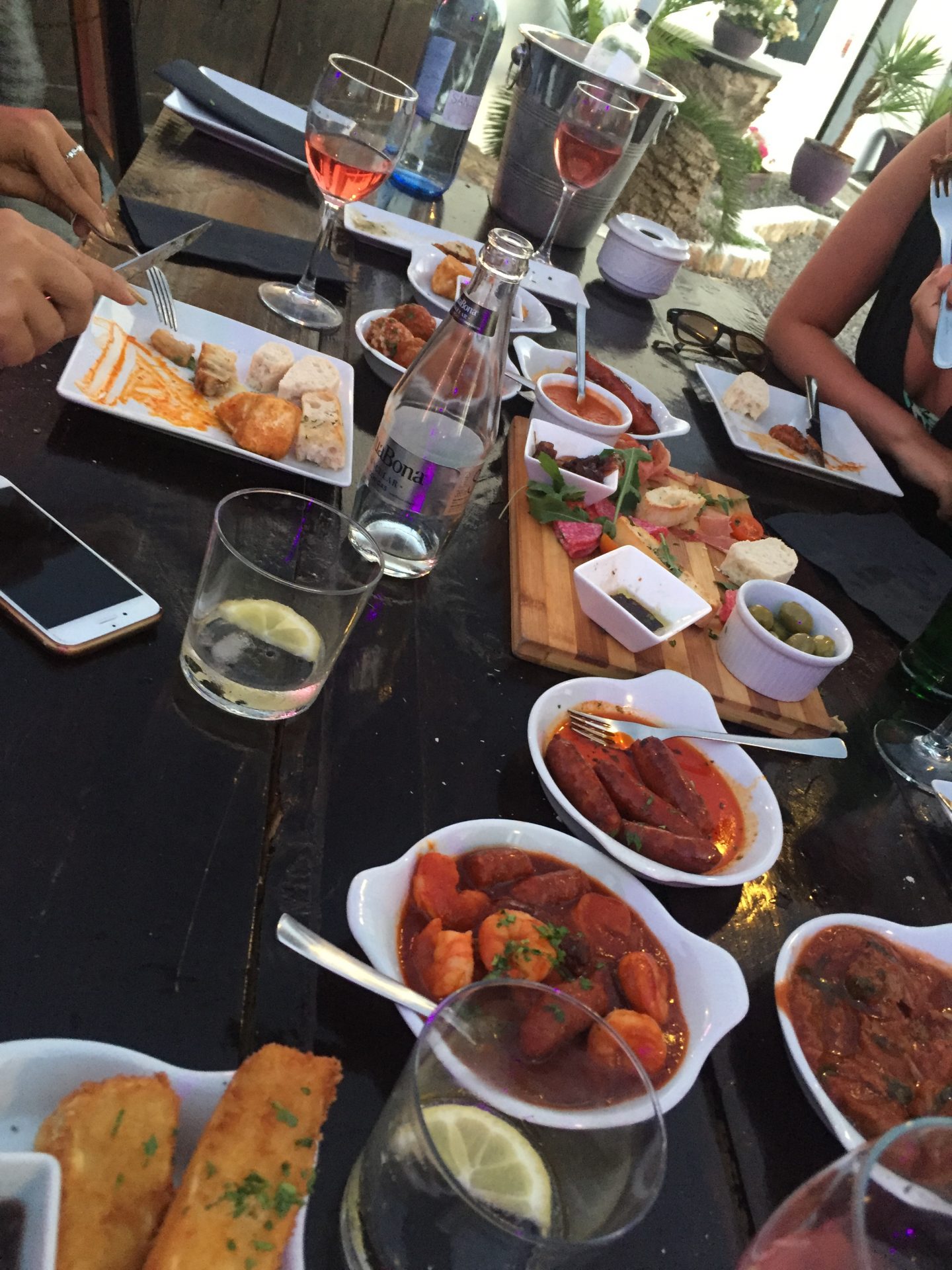 The food is amazing. All the girls agree it was the best meal we had all week. I remember taking my brother Sam when he came to visit during my season, its one of those places you want to go in a big group and create lovely memories.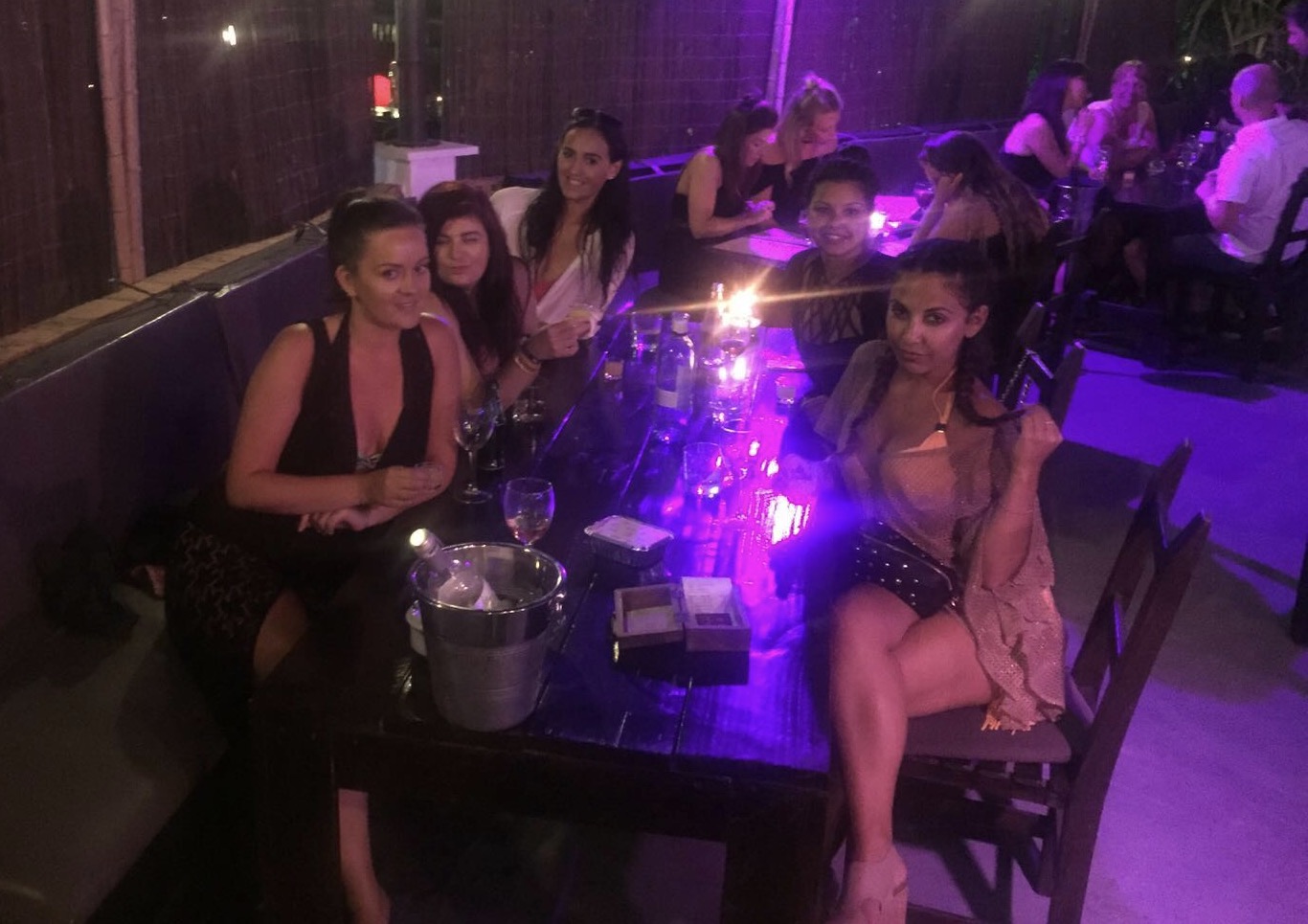 We ended with a shot of lemonchello to conclude our June 16 trip.