We stayed at Formentera apartments this year, so closer to the quieter spots at the top of what's know as the Sunset Strip.
The pool at formentera apts is pretty small, but workers tend to hang out at Kanya during the day. Their drinks are pretty reasonable and they have a nice clean pool with a fab view.
This year we spent many of our afternoons laid out there with a spritzer. Usually between 4 and 8 after adventuring in the morning, waiting for sunset.
Golden Buddha is at the very top, directly behind the beach we all call Kanya – Cala des Moro is it's actual name!
Around the time of moving people along at Kanya, while they switch it up into the full restaurant, we like to relocate to Golden Buddha. They have lovely comfy beds and a basic tapas menu with all the classics.
Their sunset is also the prettiest – framed by beautiful oriental umbrellas and parasols.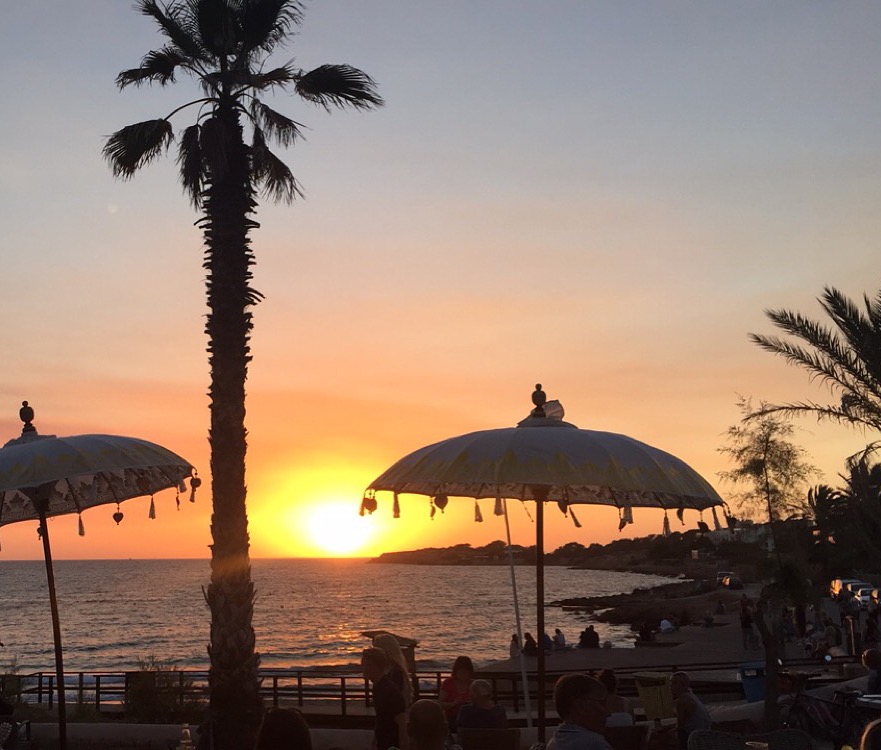 I think the picture speaks for itself. Stunning.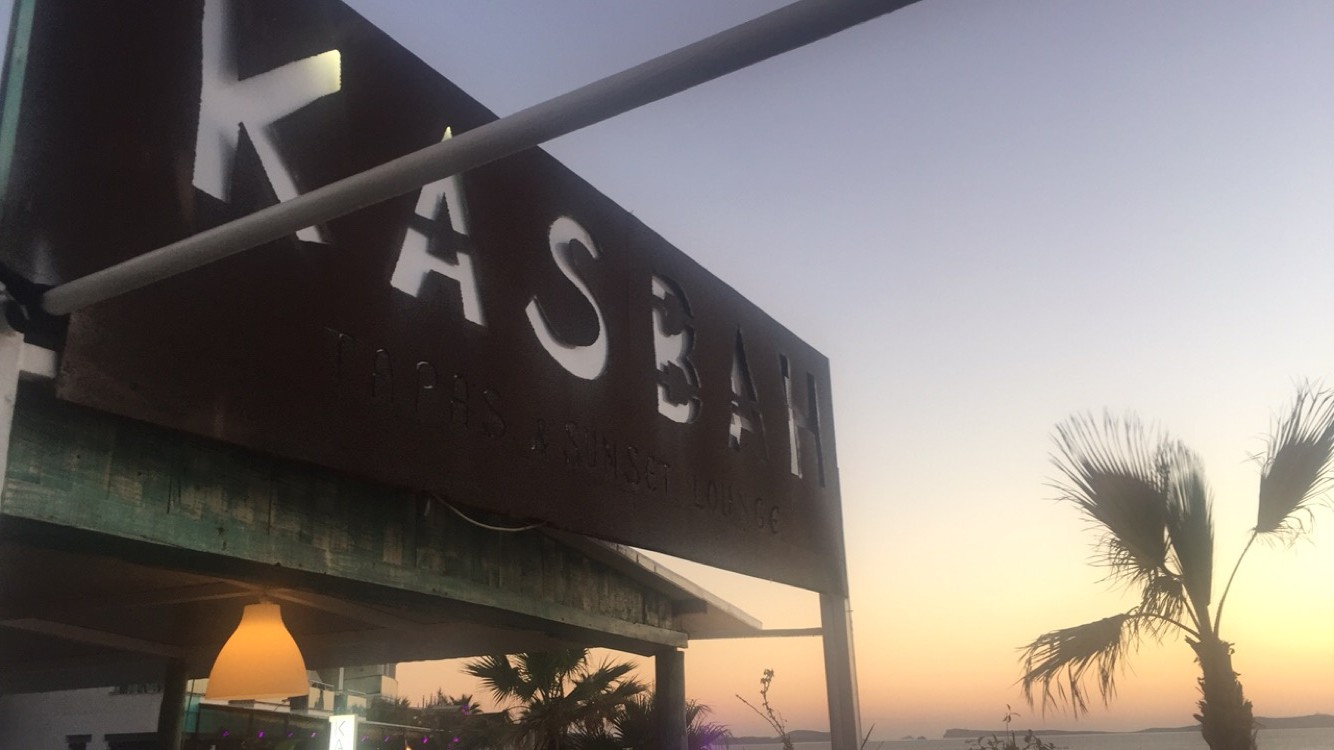 Kasbah is in the same stretch as Kanya and Golden Buddha. It's a on the same coast path as Mambos and Café Del Mar just further up the hill. The vibe up there is a lot more chilled and I think it has the best food out of the three.
On our first night, we got to Kasbah at 9ish for the sunset at around half past. It's the quietest of the three places so we got to sit on the comfy cushions facing the sunset. We ordered a little appetiser, well one tapas plate each! And a Rose Spritzer.
The sunset is so gorgeous, I feel like not enough people know about these past the mambo strip and that's a good thing!