Cala Bassa and Sunset Ashram are actually quite close to each other but we went to Cala Bassa on the boat from San An then I drove to Sunset Ashram in the evening once we'd freshened up. Its about €8 return on the water taxi and a really nice journey.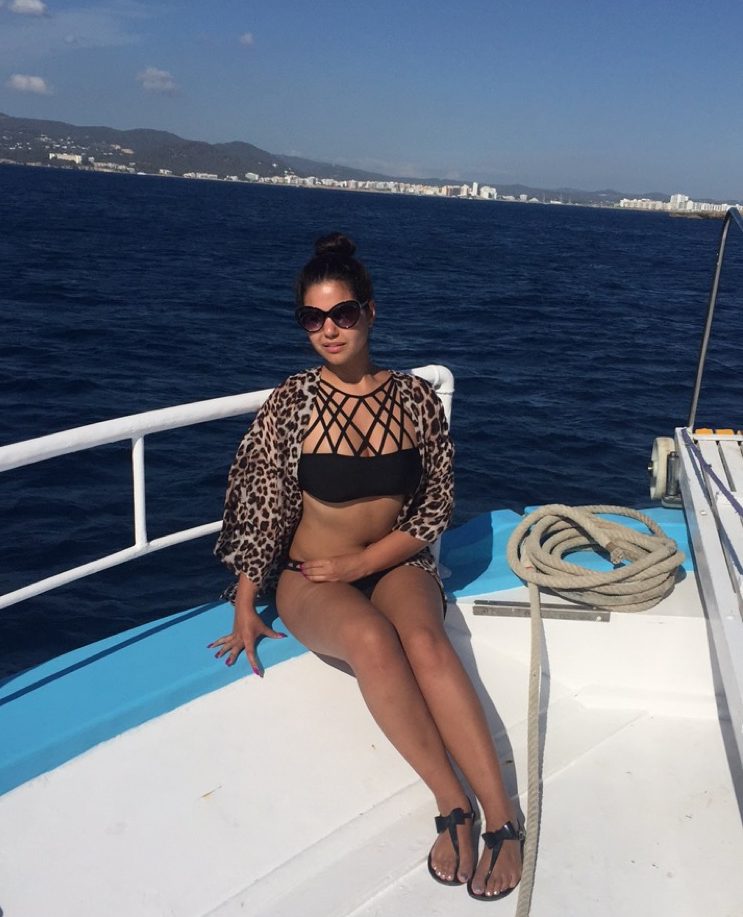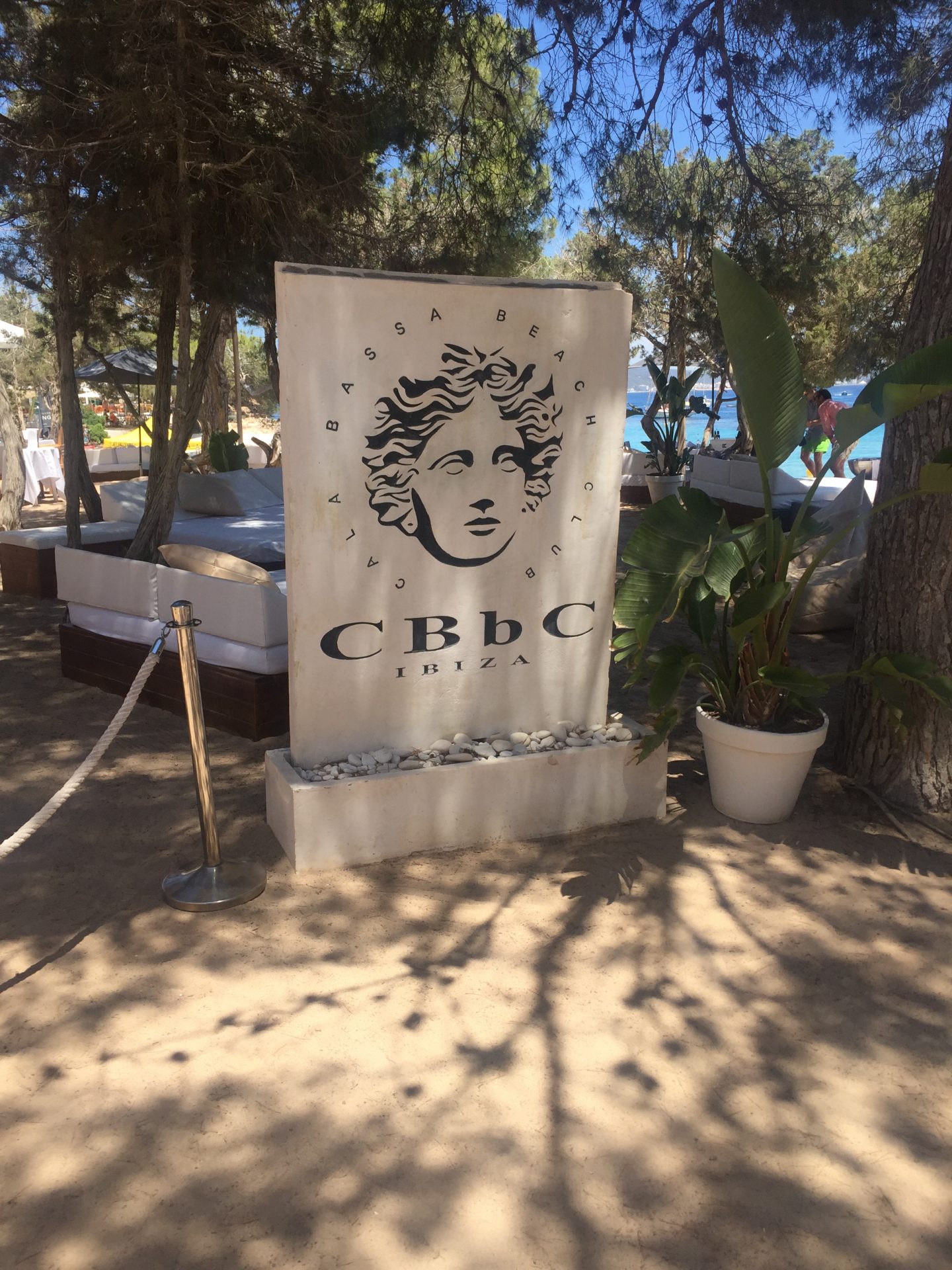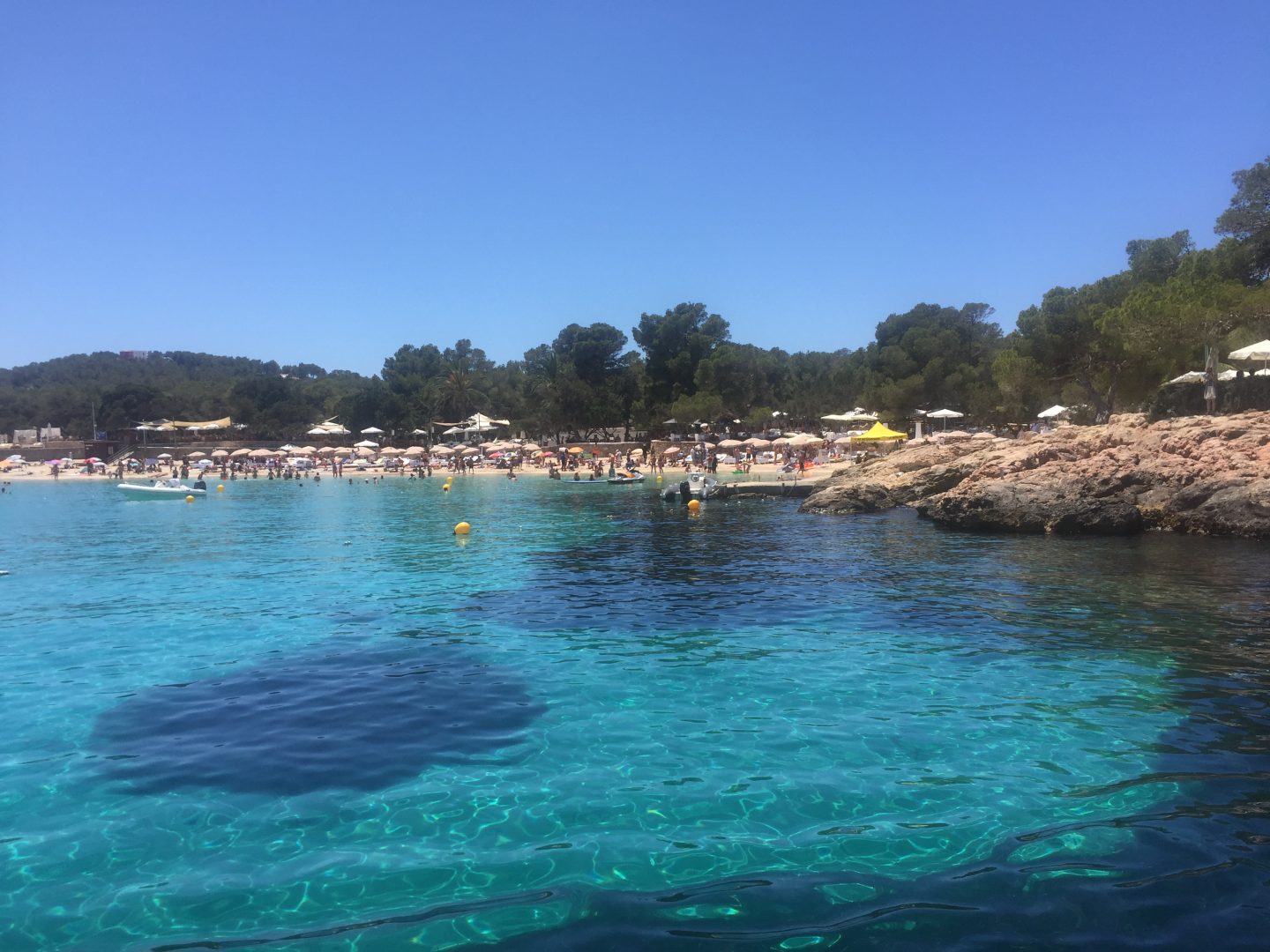 Cala Bassa is mine and Laura's favourite beach in Ibiza. The water is so clear, you feel like you're swimming in a pool. We arrived around 11am and the entire beach was full. All of the single beds on the beach had been sold so as a group we got a couple of the double beds. I forget how much we paid but Ariel and I decided to get our bed pulled down onto the beach to order lunch!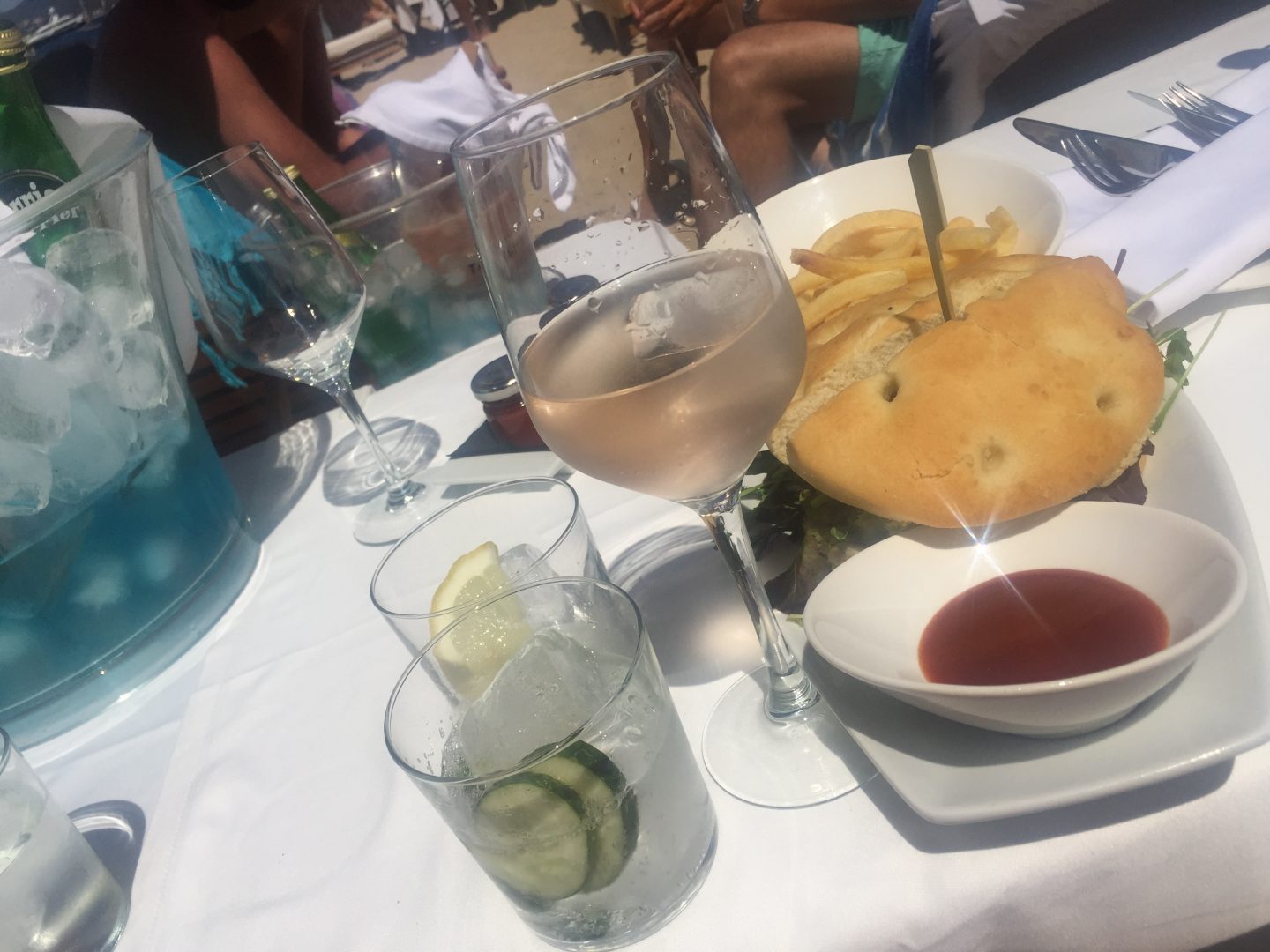 There is a beach café that Laura and I have eaten at before but this time we ordered food on the beach. Yes it's quite over priced but if you only do something of this extravagance once on your trip, here at Cala Bassa is 100% the best place.
Next time I'll try to get the girls on the 10am water taxi though. Maybe this time we left it a tad too late!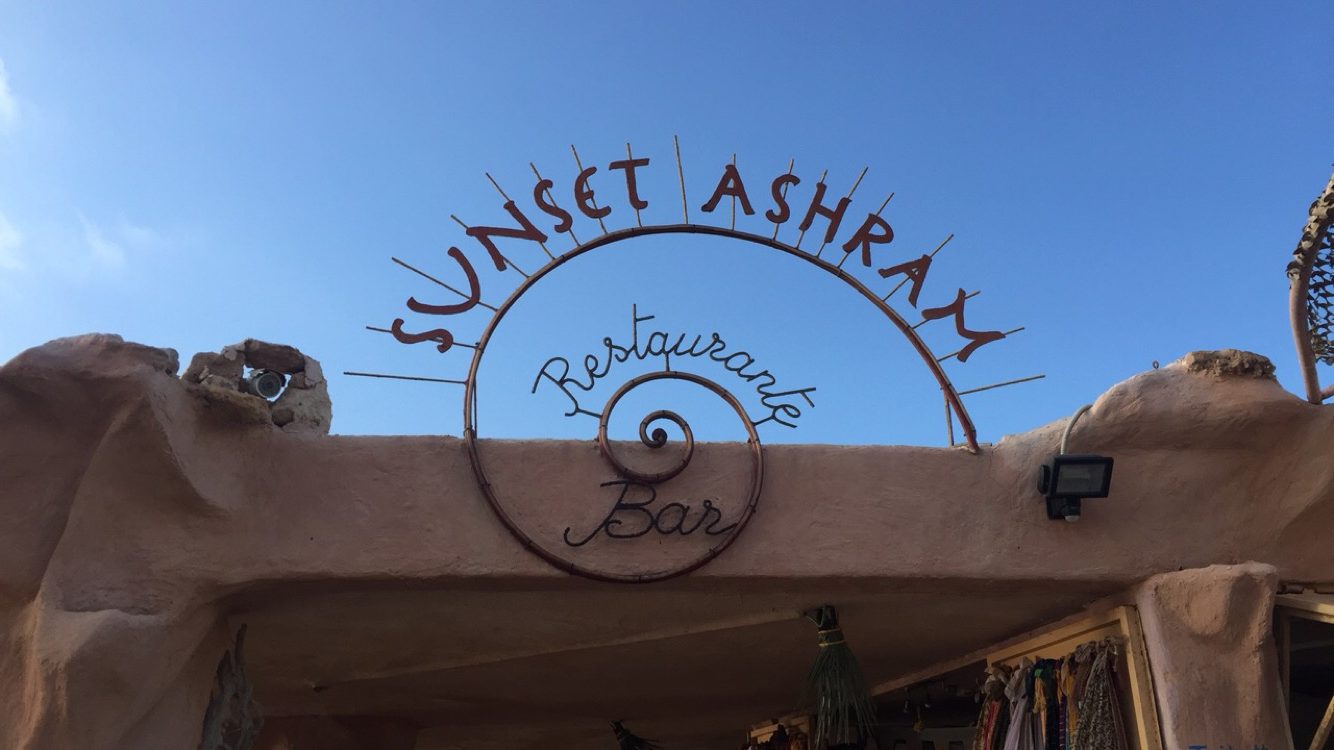 Sunset Ashram is a gorgeous restaurant at Cala Conta serving Med meets Asian cuisine on a rock between two sandy beaches. I didn't realise you can get the water taxi here from san an as well, but I didn't know how late it would run – I'm guessing not passed sunset! So I drove.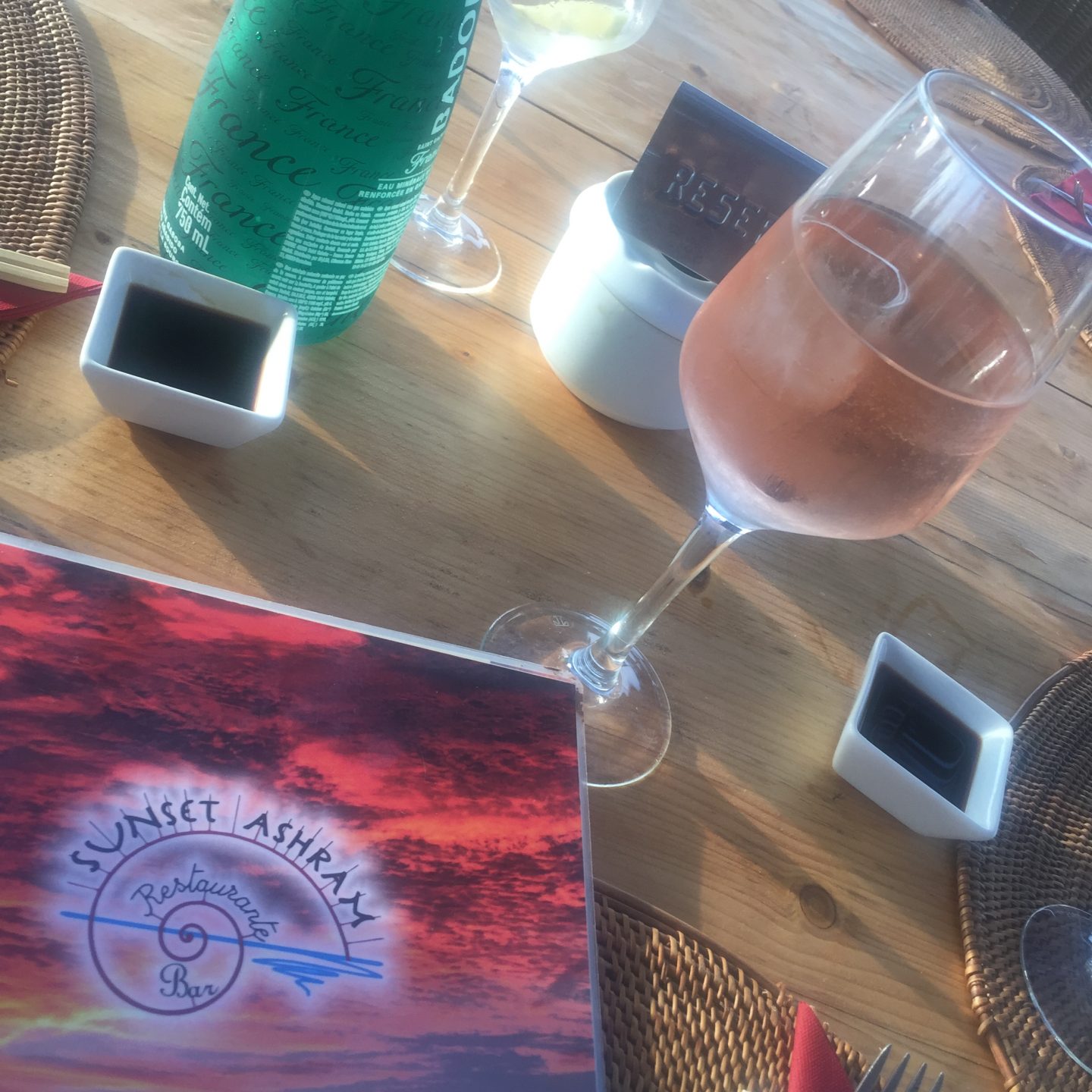 I can't believe we hadn't been before, this place will be on my to go list every time I visit Ibiza now! The atmosphere is that chilled Ibiza hippy scene similar to Cala Benieras. The sunset is spectacular, there isn't as much fuss or as many people compared with round Mambos way. And the food is was outstanding.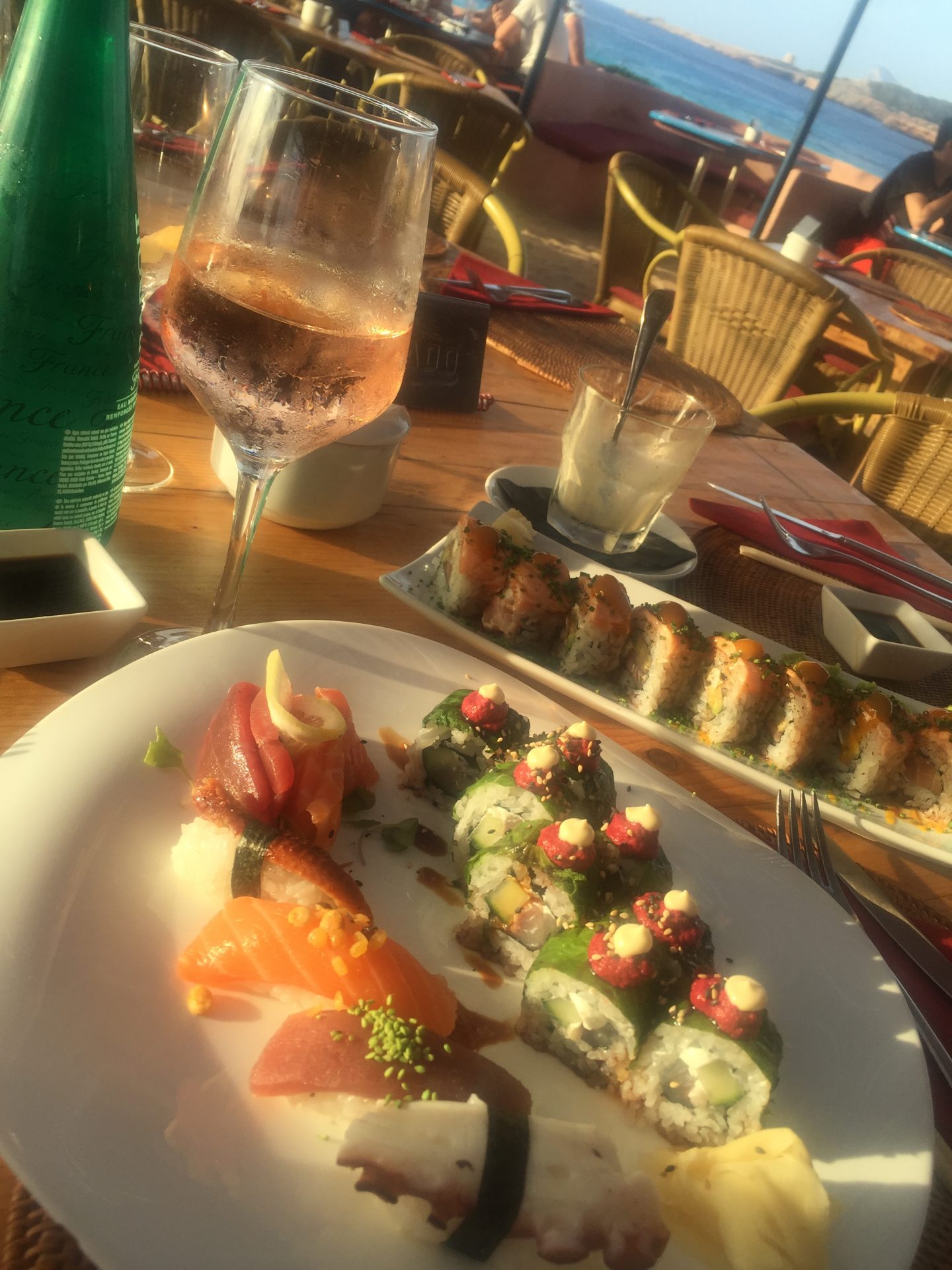 We didn't book but got lucky and shared a large table with another 4 in the centre of the restaurant. Next time I will specifically book a sunset facing table and bring a car full!