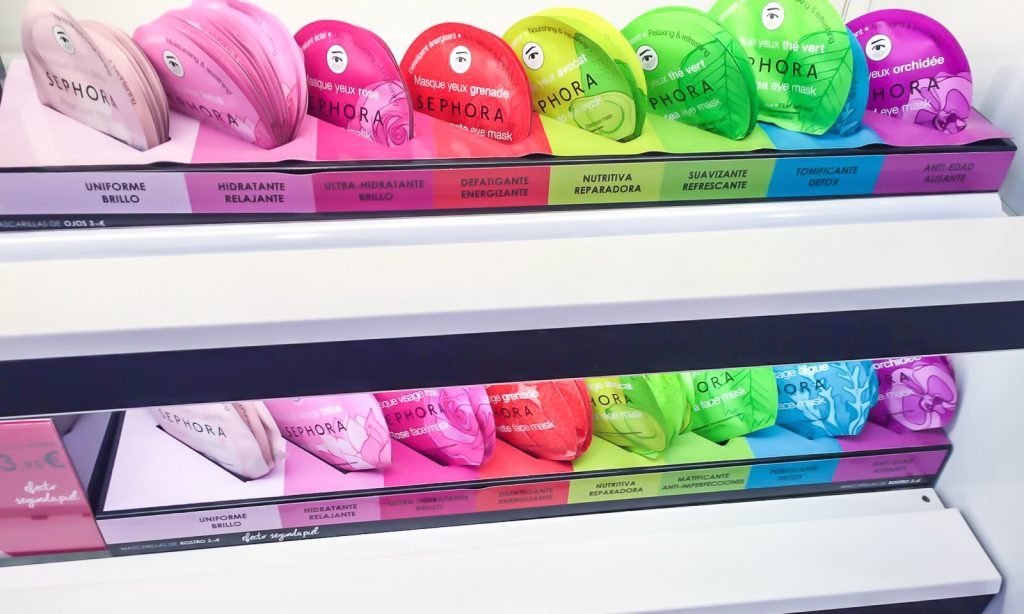 So a couple of weeks ago I was in Barcelona and stopped by Sephora. Shock.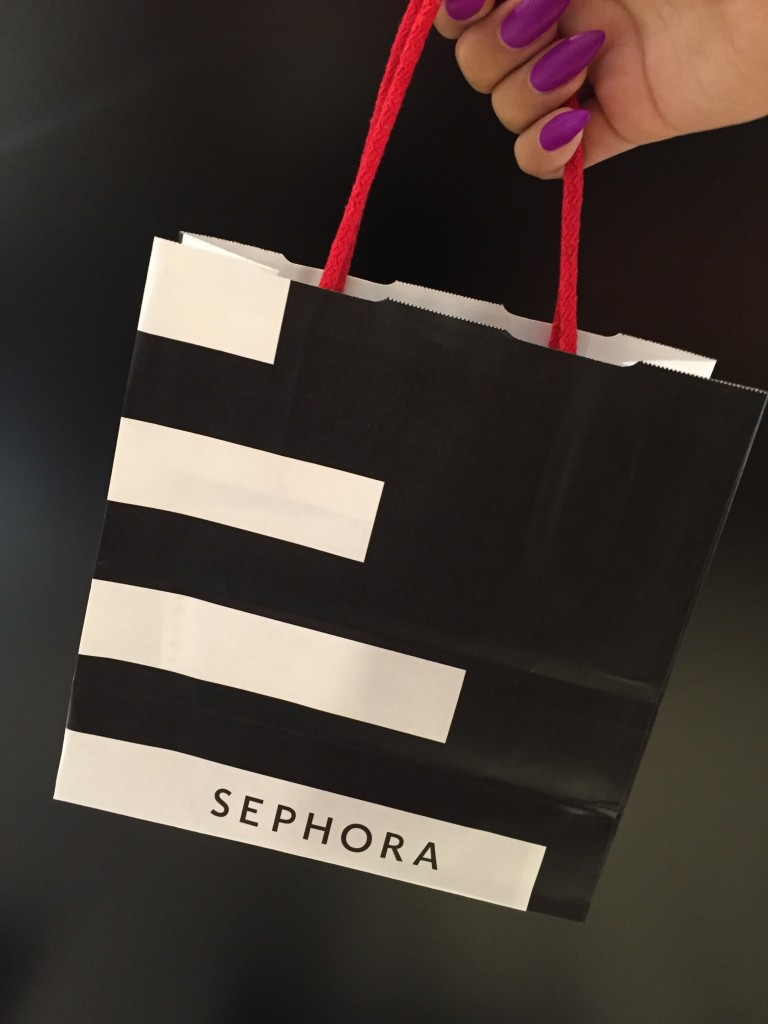 What I love about European Sephora's are their own brand Bodycare products. For some reason they just don't stock them in America.
I own the entire range of Vanilla bath/bodycare so steered away from purchasing anymore of that!
Today what caught my attention was their extensive collection of Sheet Masks.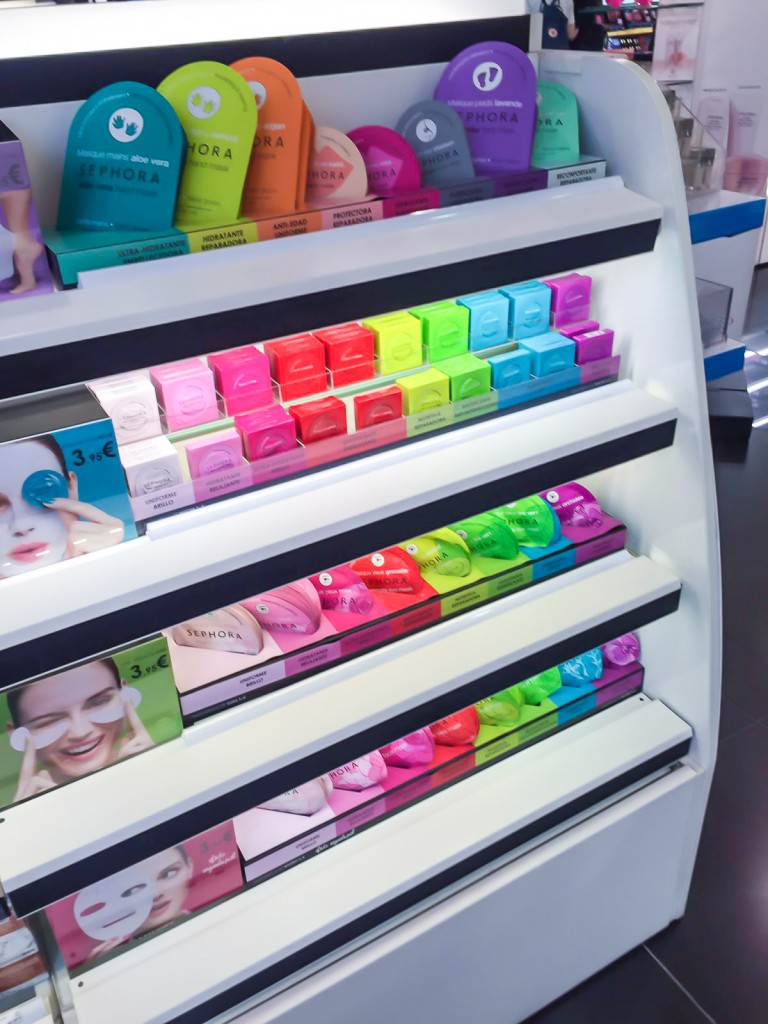 I'm talking lip masks, face masks, eye masks and even foot masks!
As I was off to Ibiza from Barca, I picked up two face masks. One Moisturising and Soothing and one Anti Fatigue and Energising.
I'm in a bit of a mask obsession at the moment. I love the Green Tea sheet masks from Masque Bar and just tried their Luminizing Charcoal Peel Off Mask before this trip.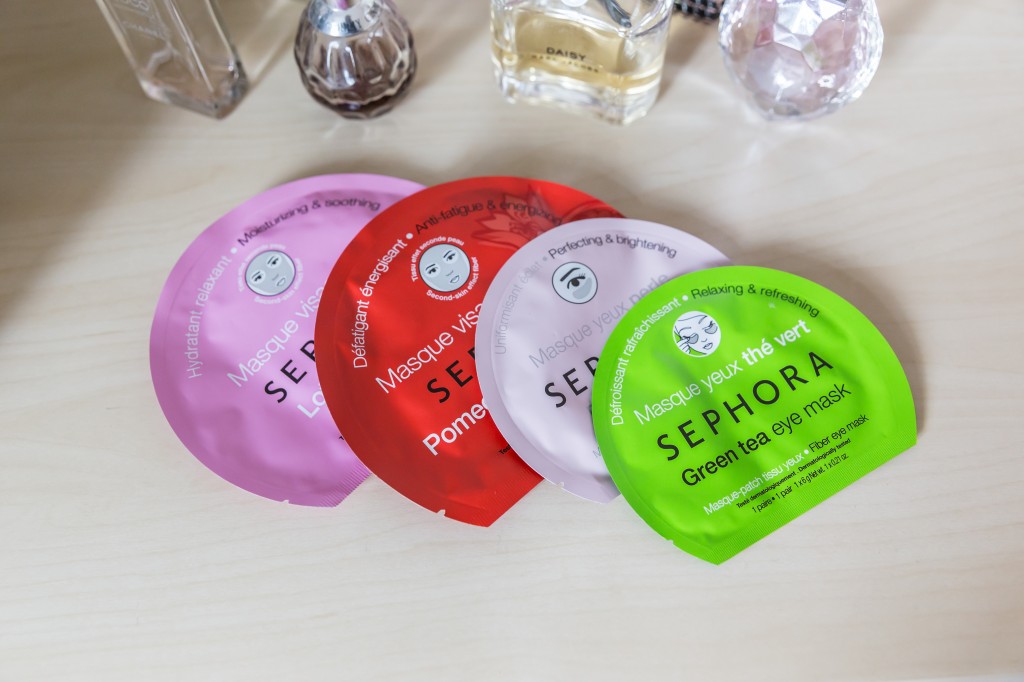 With all the partying I've got planned I'll definitely need something to help my skin recover. They were all on multiple buy value deals so I actually bought 3 of each and gave 1 of each to a friend on the trip to try. They retail for €3.95 individually. Great value for a quick pick me up.
The masks are a thin fibre sheet infused with specific active ingredients that soothe, brighten and nourish the skin. They are cut to perfectly fit around your face and lock in all the gel like magic. I usually leave them on for 20-30 minutes.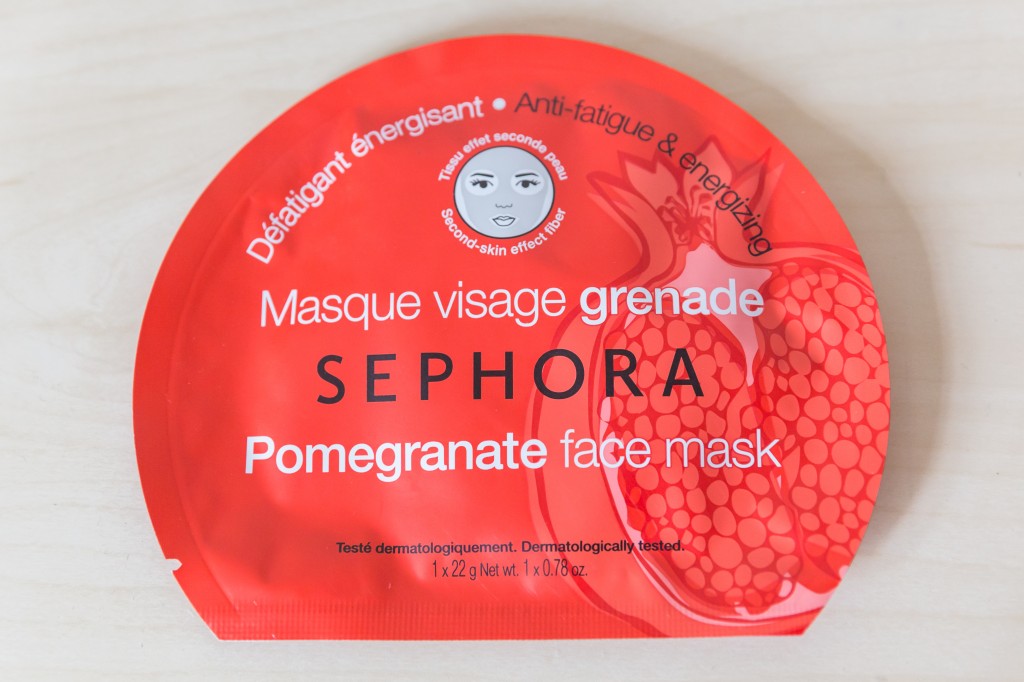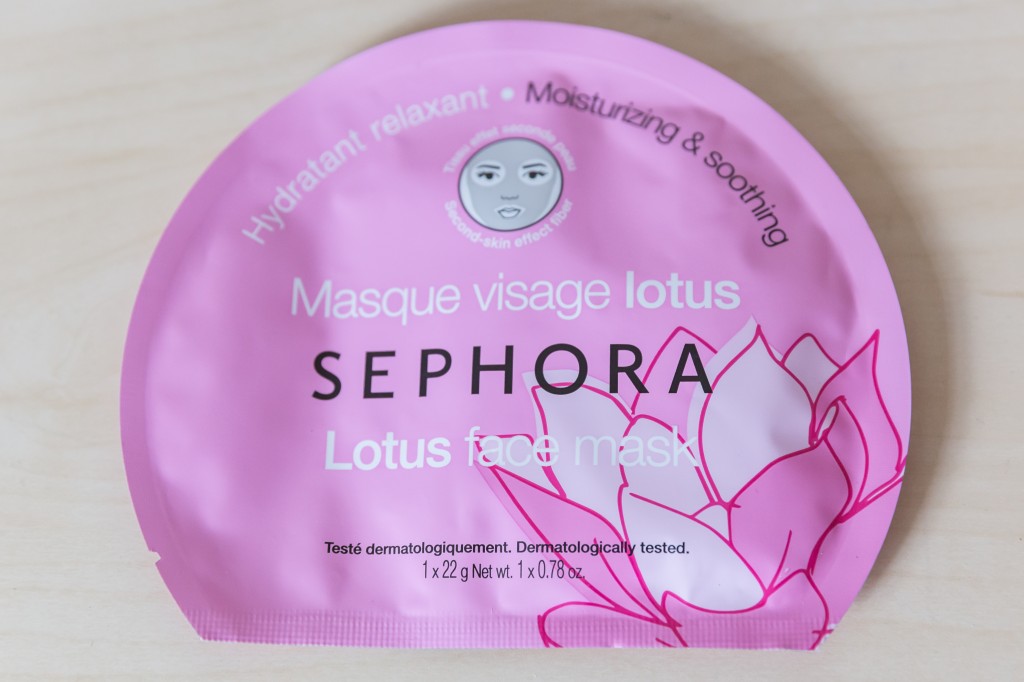 I also picked up the Perfecting and Brightening Pearl eye mask, and the Relaxing and Refreshing green tea one.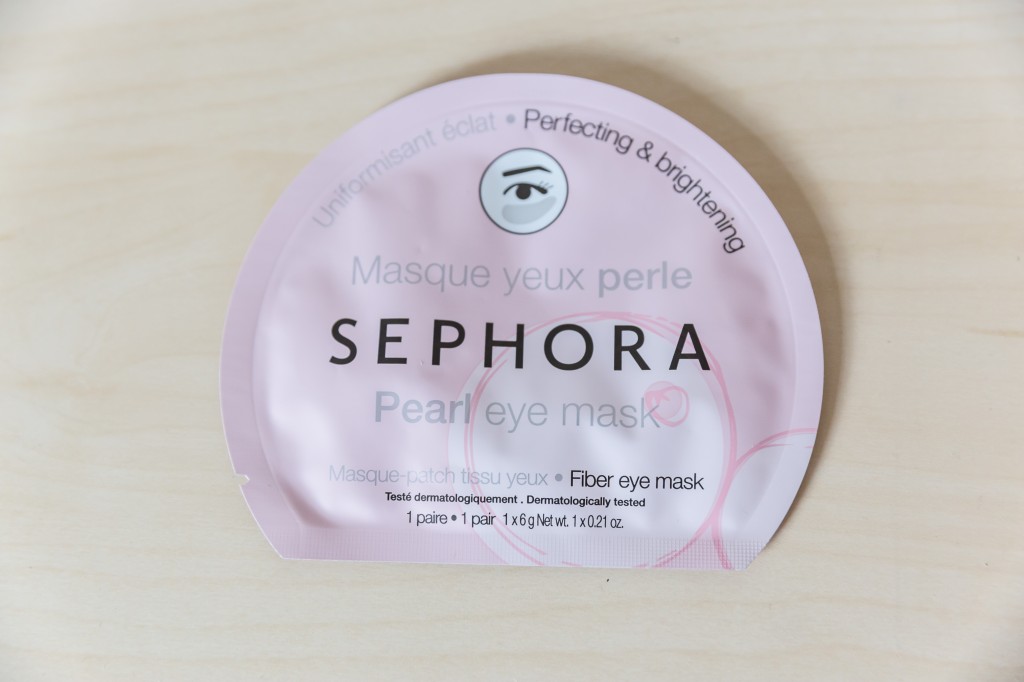 No sleep = dark circles. So we'll see how this one compares with my favourites from the Masque Bar here at Boots.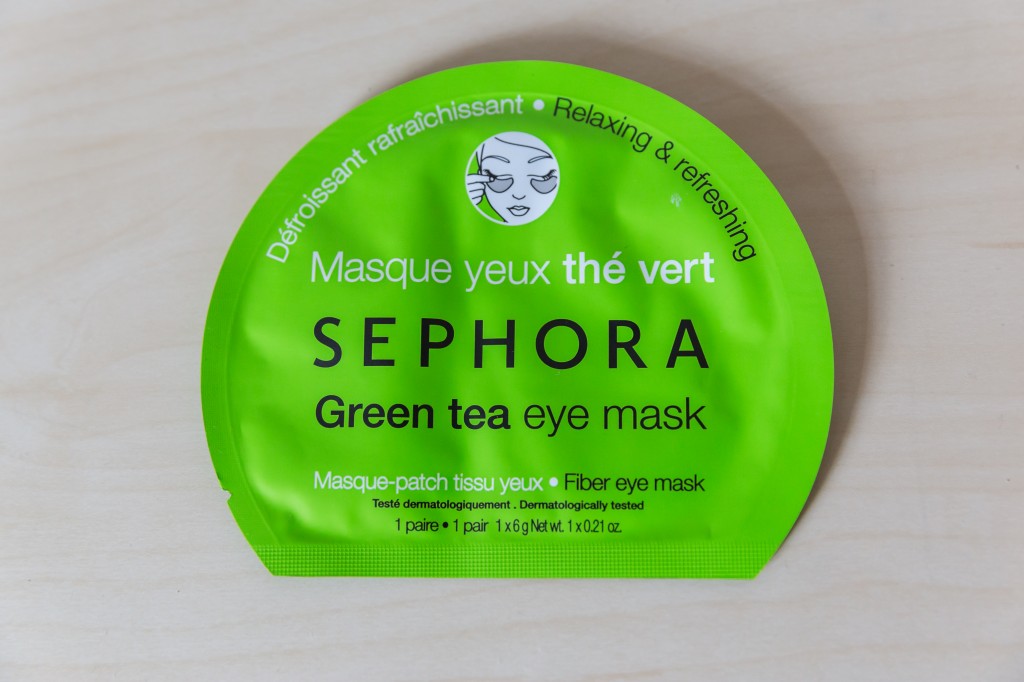 I always though sheet masks were a little bit of a fad. But Sephora's range are affordable and fun, they have something for everyone and I think they're a great value little treat for once in a while.
Let me know if you're enjoying any other sheet masks!! The only link I could find to purchase them online is through the US site and they retail for $6.00 each here.