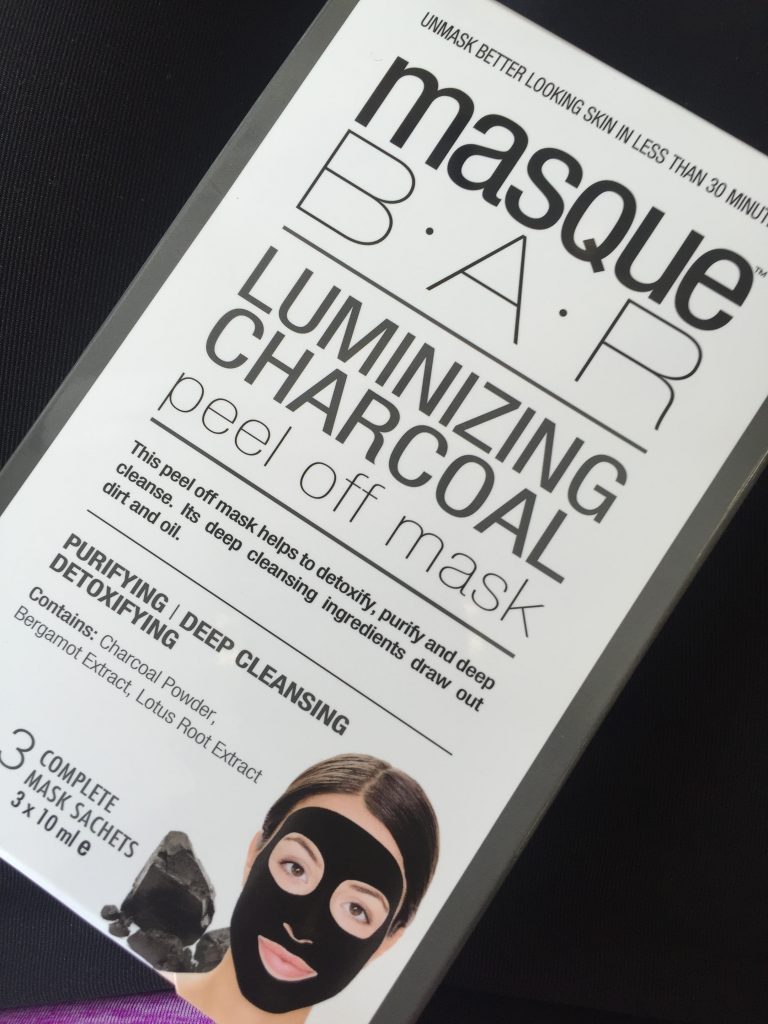 After discovering an obsession with Charcoal Cleansers, which I spoke about in my recent Spring skincare transition post. I've been dying to try the Luminizing Charcoal Peel Off Mask from Masque Bar.
I found Masque Bar on the same aisle in Boots as the Hylamide serums (which I mention here.) Amongst the mid range skincare items from more niche brands. I'm really into their Green Tea Sheet Masks. I got them on a 3 for 2 and they're just as good as my favourite Dr Jart+ ones I pick up at Sephora in The States.
These charcoal masks have intrigued me for a while though, I've been watching tons of DIY YouTube videos of girls mixing charcoal powder with PVA glue. And that sort of experimenting just isn't for me, so I got super excited when I saw these next to the sheet masks and was desperate to give them ago.
You get three sachets for £9.99 so the night before my trip to Spain I invited my friend Alex over to braid my hair, my cousin Rebecca to take some pics and we all tried out the masks!
'This peel off mask helps to detoxify, purify and deep cleanse. Its deep cleansing ingredients draw out dirt and oil.'  Hopefully leaving me with a nice clean + smooth complexion prepped for the sunshine!
You get 10ml in each sachet. It doesn't seem much but it fully covered my face with a generous layer. It's a bit of a mess to apply. It's runny and sticky and got all under my nails! Definitely apply it over a wood or laminate floor so if any drips you can easily wipe it up.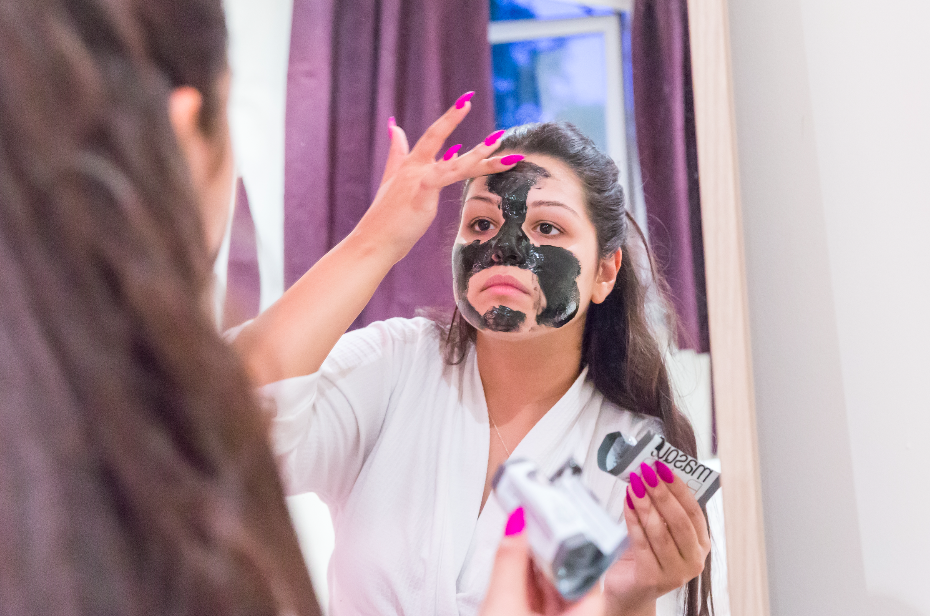 Instructions advise avoiding hairline and eyebrows. Remember it dries down and peels off so take note otherwise it'll whip off your brows, imagine that the night before holiday?!
I was really impressed with the way it just smoothed on and became tacky though was quite cool to watch.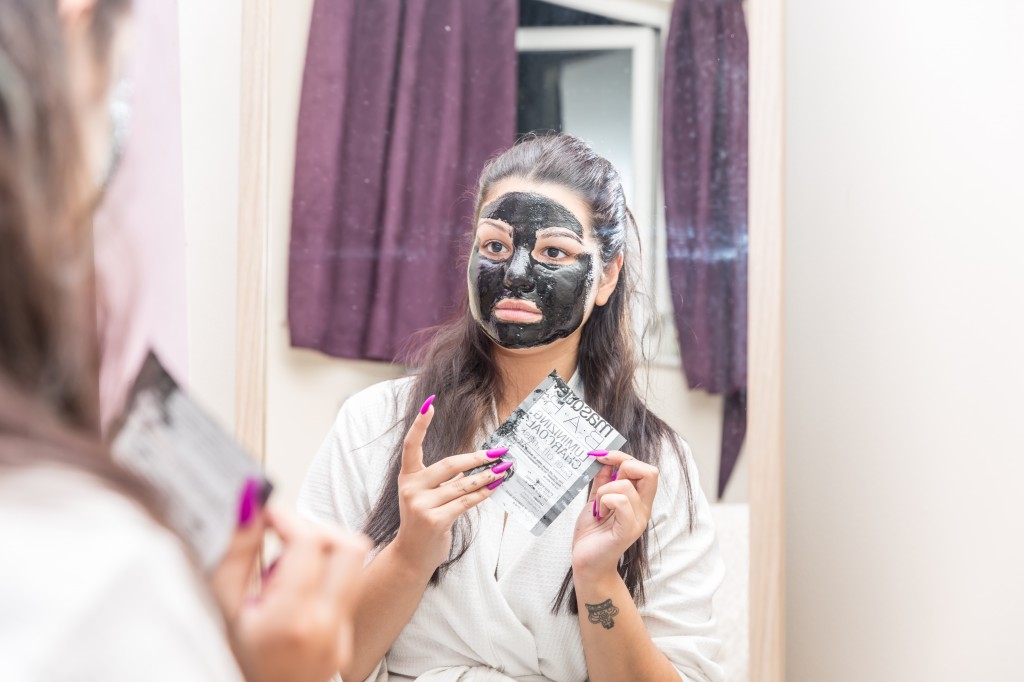 Whilst we waited for them to dry Alex popped my hair into 2 braids. When I'm away/in hot weather it's just so nice to have my thick unruly hair off my face and out of the way. Plus with a 7am flight I didn't really want to be getting up and trying to do anything with my hair. She always does such a good job, they tend to last 2-3 days. Just depends how well that baby hair is slicked down and how tight she plaits the hair!
By the time my hair was done it was time to peel off the masks. They dry tight and you just want to pick the edges!! You have to be brave and peel it off upwards nice and quickly. It felt like whipping off a plaster or a band aid. I really caught all the little hairs on the side of my face, but it got all the dirt and blackheads out from my t-zone and all around my nose. Definitely worth the temporary pain!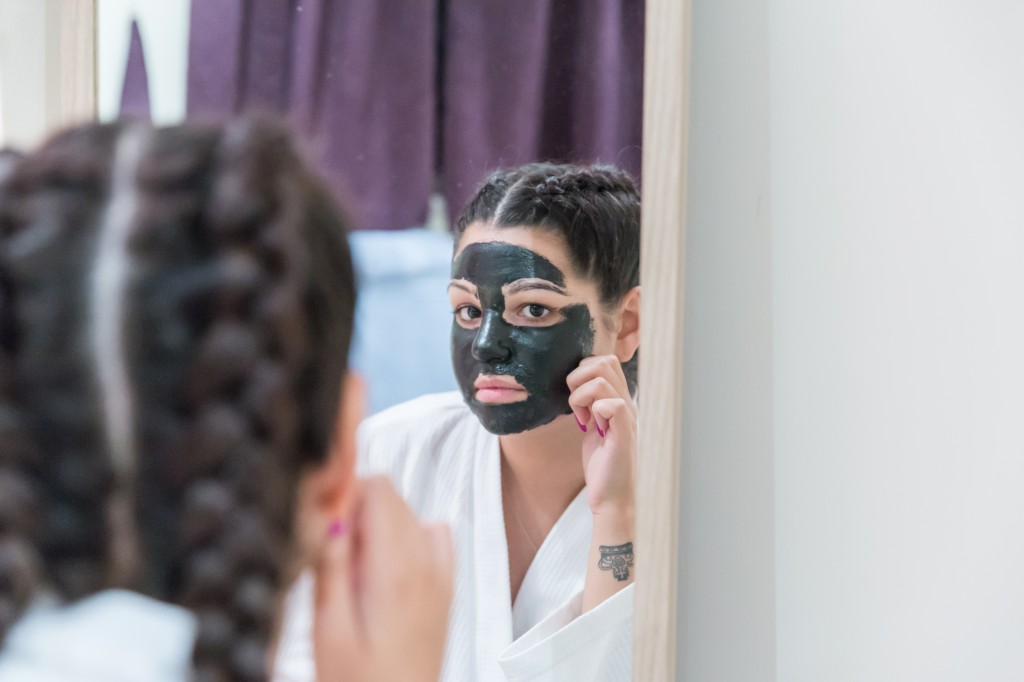 I take good care of my skin, regularly exfoliate with Body Shop's Microdermabrasion and use masks and serums weekly so wasn't expecting as much dirt to be pulled out on the mask!
It came off in one piece. I'll spare you the graphic detail and not post a pic of all the dirt. But I was super impressed.
My face was a little red in patches but I washed it with cool water and popped on some hydrating serum and night cream from Borghese's Acqua Ristorativo Hydrating range.
I would say doing this once a month is definitely enough and they're great value at 3 for £9.99.
Getting the girls round and doing it together with a glass of wine was fun too.
Thanks to Alex for the braids and Rebecca for the photos.
Let me know if you've tried anything from Masque Bar in the comments below! XX