It's June and summer has finally arrived. I've saved this post for the first sunny day just to be able to say it feeling the good vibes!!
I'm currently gathering my beauty bits for Ibiza. I've put a few orders in with Ariel from Americana for her to bring to Spain Sunday but I think I have my face essentials sorted. I've gone for a nice light base. I don't want any heavy, caky foundation so usually switch up for a BB Cream in the warmer months. Highlighters are still 'on fleek' so I'm experimenting with a liquid illuminator from Sleek. I LOVE a bright matte blush in the summer, and have you seen what Soap and Glory's Wonderbronze looks like? Let's get to it…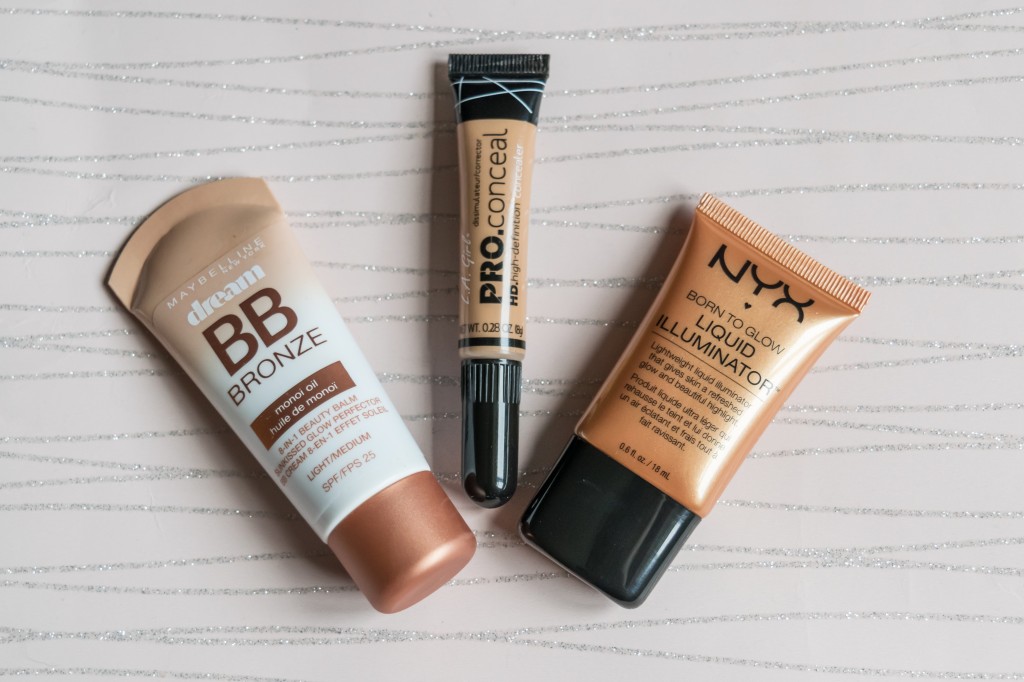 Maybelline Dream Bronze BB cream
Maybelline claim you're gonna get 8 great skin benefits with their Bronze BB cream. Over the years I've been a fan of their BB Fresh but this one looks a bit warmer and less dewy. I plan to mix it in with some liquid illuminator and bop it in with my beautyblender. I don't really need a high coverage foundation whilst away, but am a fan of something that can veil and imperfections and keep my skin hydrated. The Bronze BB has SPF 25 and I really think I'm gonna prefer this to the BB Fresh.
I paid £6.99 at Boots.
NYX Born to Glow Liquid Illuminator
I was after a nice liquid illuminator I could mix in with a BB cream to accentuate my holiday glow and couldn't really justify spending £28 on liquid Laguna from Nars. This Pure Gold shade from NYX is absolutely stunning, it's not quite a dupe but it's exactly what I was looking for. It's lightweight smooth formula isn't chunky and full of glitter like some of the other cheaper ones I've tried. I'm also going to swipe it over my cheekbones and set it with Champagne Pop – check back on @fabulouslyindulgent for results!
I paid £7.00 at Boots in Westfield White City.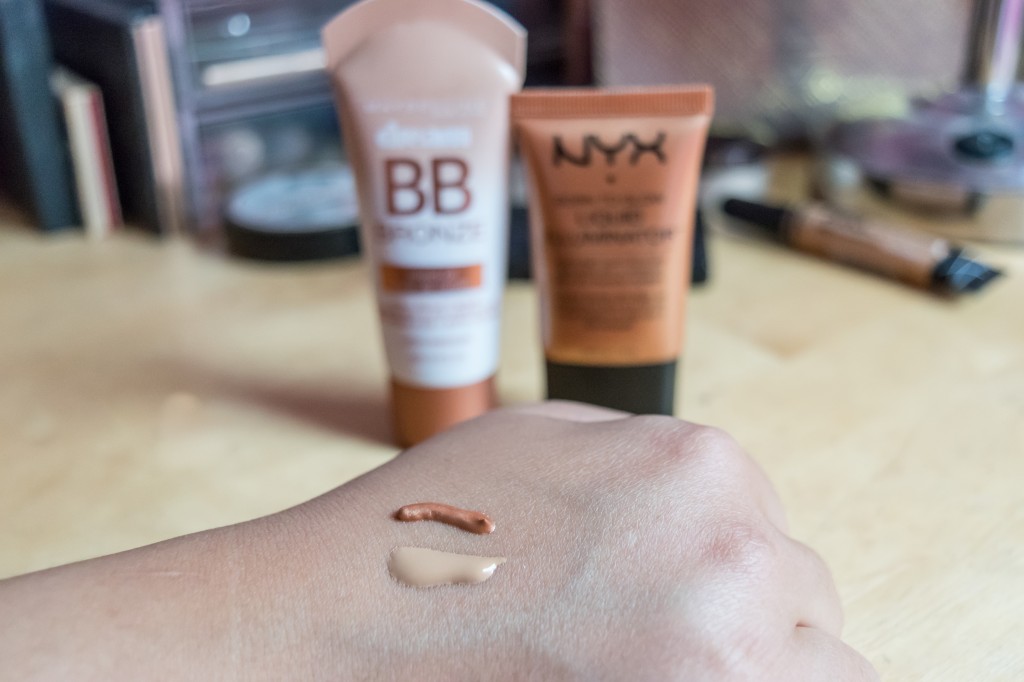 Whilst in New York recently I picked up a new Beautyblender in Nude. I was in desperate need of a new one. I didn't really want to shell out another $20 but it's just so much better than the Real Techniques sponges when damp. I loved the idea of the nude, but now I'm a little worried I'll get lazy and clean it less because you can't see the build up of foundation/concealer. Oops!
LA Girl PRO.conceal HD High Definition Concealer
Okay people online RAVE about this concealer and I managed to pick one up at Beauty Base in Westfield the other night after work. Now, at £4.99 it claims to be super blendable, buildable and longwearing, but is it gonna be as good as Collection's Lasting Perfection? I'm already obsessed with the brush-tip applicator a la Touche Eclat and the amount of shades it comes in so stay tuned. I want those dark circles from partying on the island GONE.
Laura Mercier Translucent Loose Setting Powder
I had to give my old trusty Laura Mercier Translucent Loose Setting Powder a mention! Just because when I was last in Sephora there was a mini version in the Aisle of Doom I couldn't say no too. Its perfect! The amount of travelling I do, I hate lugging around the big one and can't do my make up without it. It's just the most perfect natural-looking loose powder, it doesn't settle into creases and sets my make up for longer wear – this mini even came with a little velour puff so if I wanted to could keep it in my bag on the go. I just don't think I'm brave enough with risk of that kind of spillage!
I paid $23 at Sephora in New York.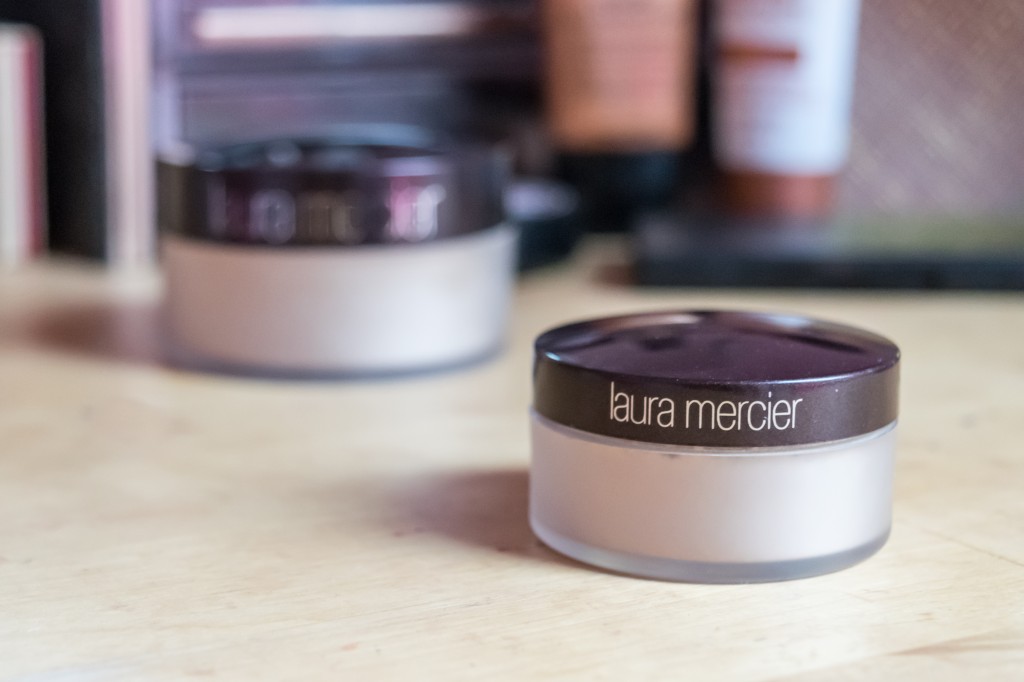 Soap & Glory Wonderbronze Shimmer Brick
Finally some colour! Now I'm not gonna do the full contour thing on holiday I want a nice sweep of radiance and a bright matte blush. I'll be taking the Wonderbronze from Soap & Glory, I mean check out that wheel of glowy, bronzy goodness! It actually applies a lot more subtly than you'd expect. I'm so happy they took it out of the cardboard packaging too.
I paid £9.99 at Boots.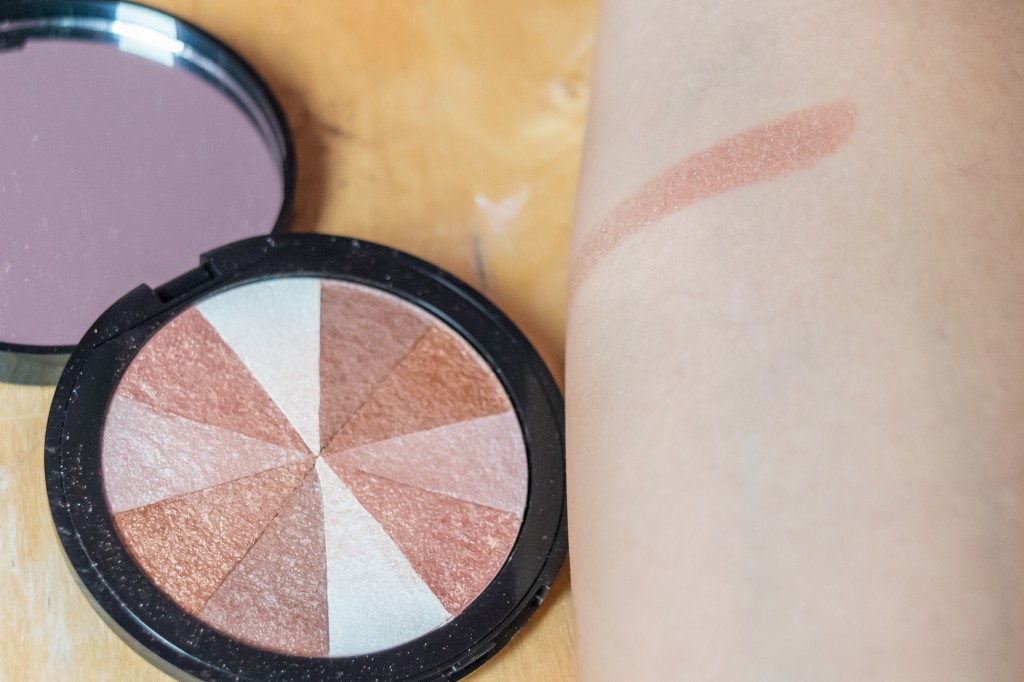 This is the only Blush Palette I'll be taking with me to Spain. It's got a nice dupe for Nars' Orgasm there in the centre for a bit of sheen, but the two mattes are my winners. A nice bright tangerine orange and super pigmented deep coral. Gotta remember less is more with these matte shades though and to blend, blend, blend!
I paid £9.99 at Boots.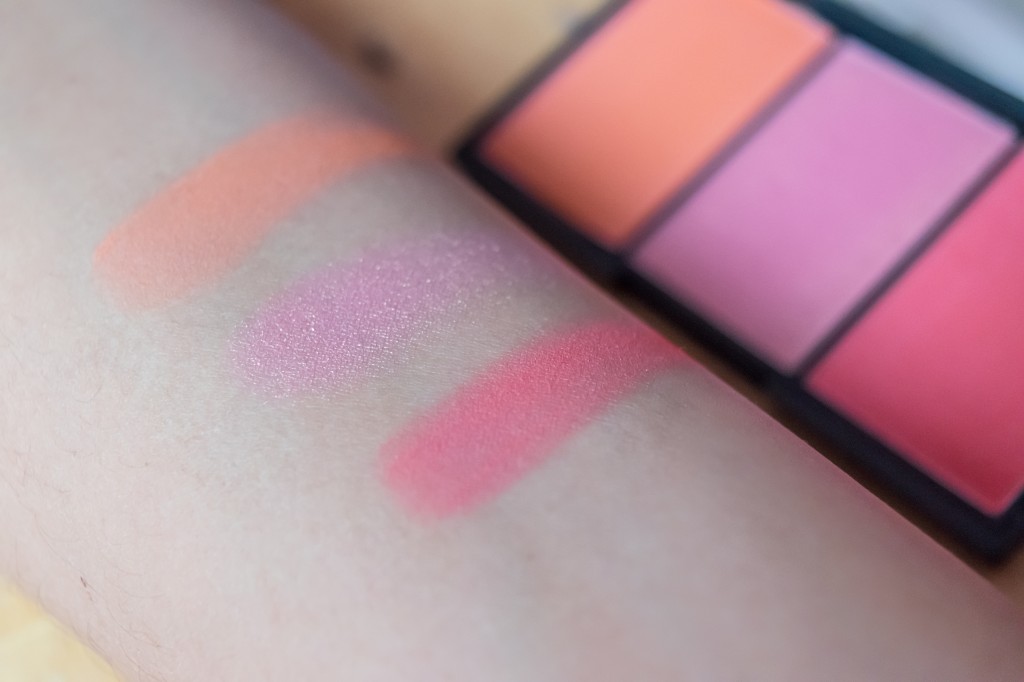 So there are my face essentials for Ibiza, not too much fuss, a nice bit of radiance and glow with a pop of colour.
What are your holiday make up essentials? Let me know in the comments below! XO
Note all pictures in this post were taken and edited by Rebecca Martensz.