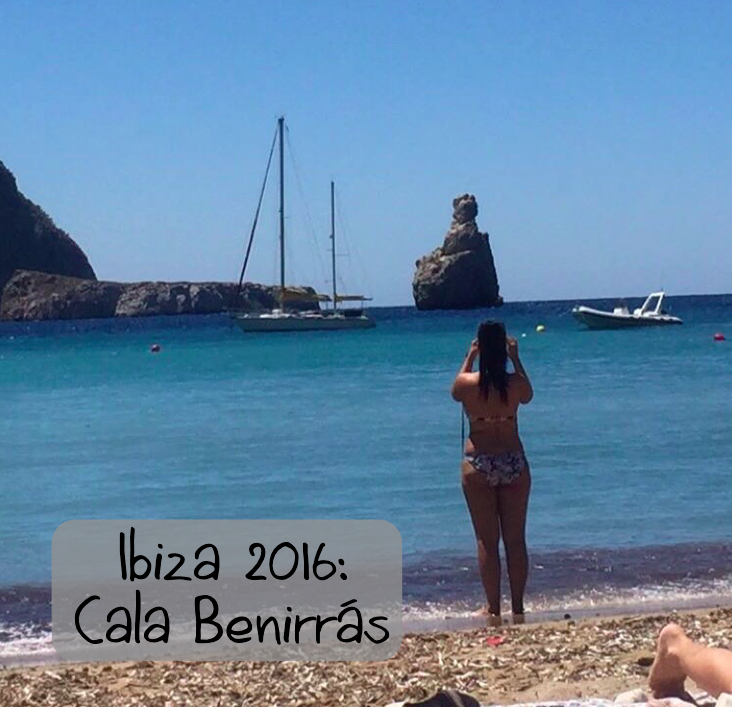 My aim of the week was to tick off a few places I'd starred on google maps, spots that you can't really justify getting a taxi too so we started off with the north of the island, San Miguel and it's surrounding areas.
I searched good beaches in the north of Ibiza on Ibiza Spotlight and then shortlisted the prettiest by instagram searching and Cala Benirrás was the one that intrigued me the most.
It's 10 minutes north east of San Miguel, accessed through the hills and valleys down windy roads. The last 6 or 7 minutes of the journey were gorgeous as we drove down through the hills to reveal the beautiful beach. It's part pebbly, part sandy and there's also a boutique, small market and 3 beach restaurants.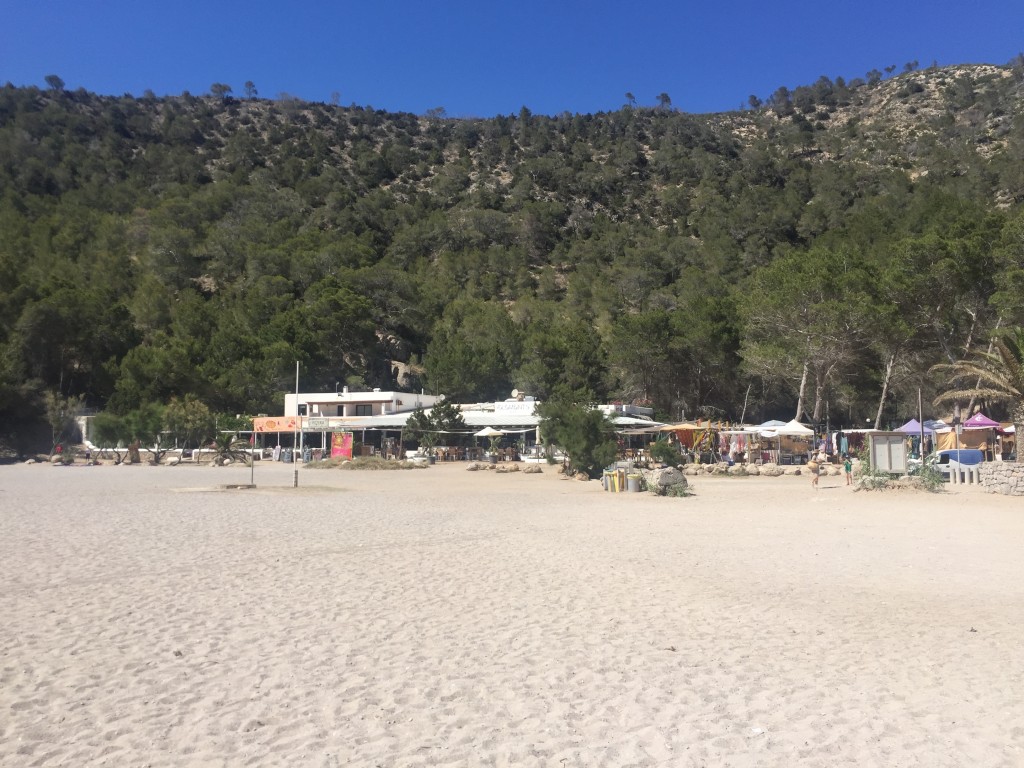 Elements is the most well known, as a good chill sunset spot, they offer yoga classes and massages as well as a fresh healthy menu but today we actually ate at the beach café just behind as it was just before midday and we both fancied a nice low key eggs and orange juice brunch!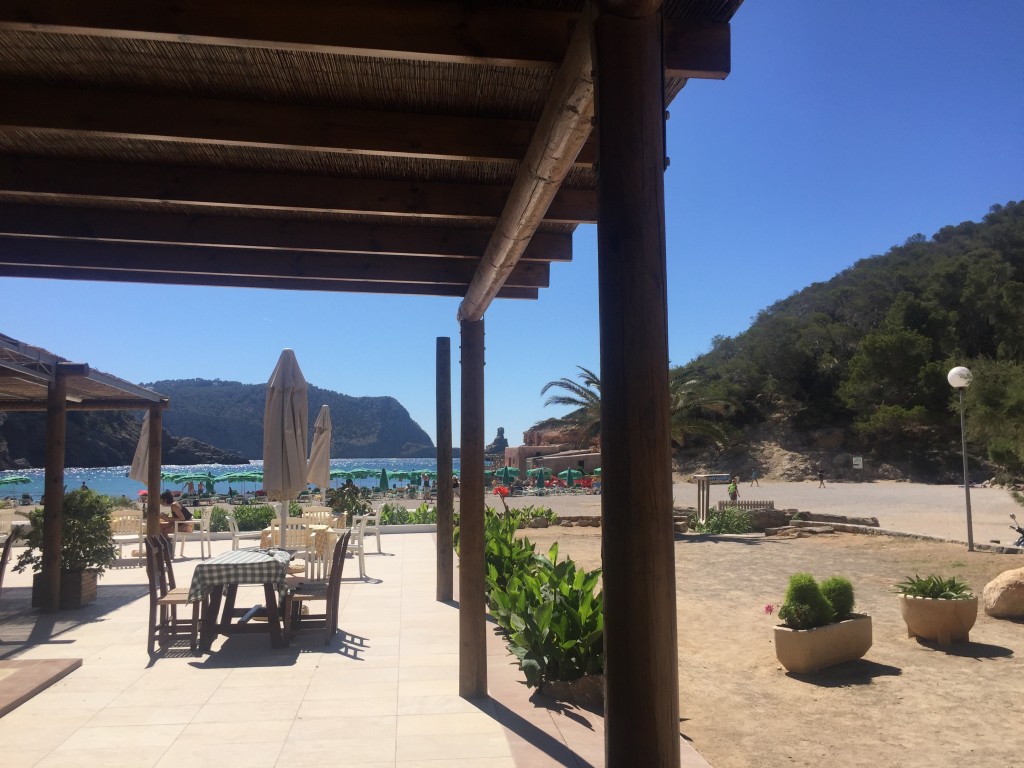 Our plan was to lay out and catch some sun for a couple hours before heading to the caves as the heat becomes unbearable.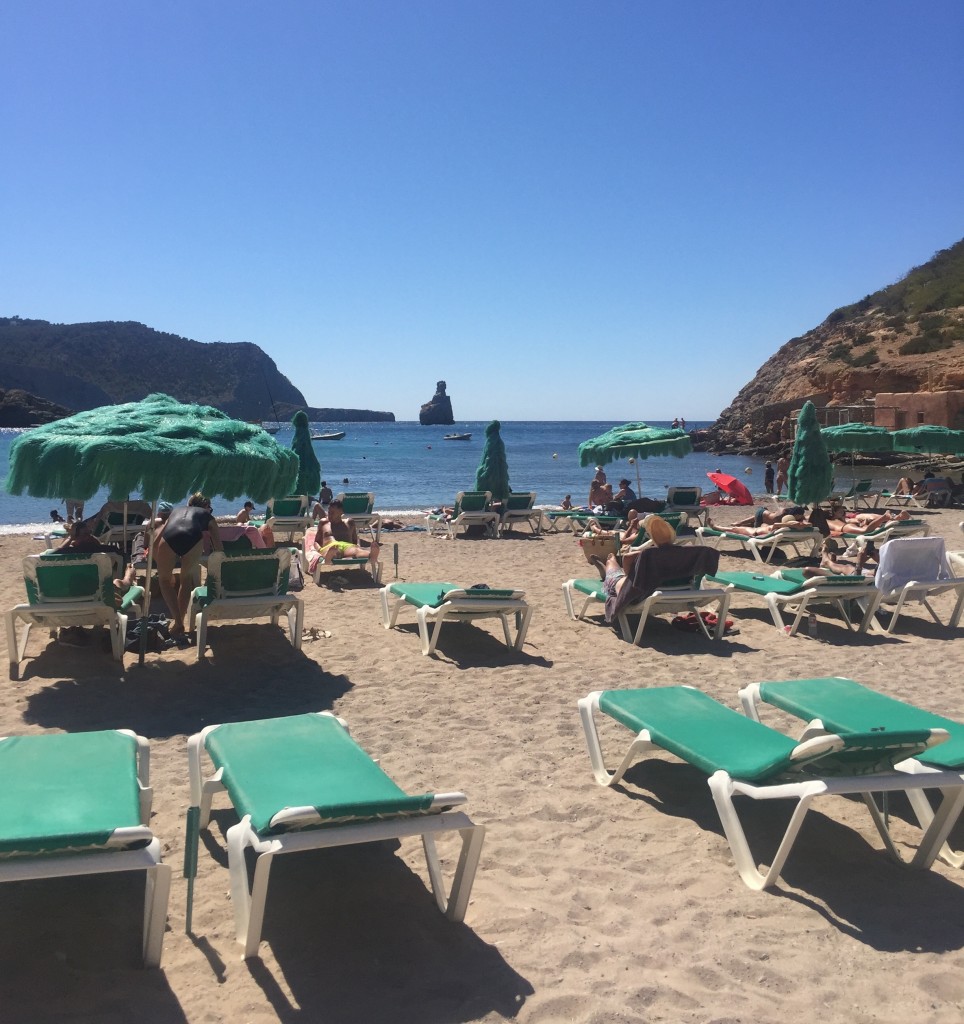 We paid €6 each for a lounger – pretty reasonable! The beach wasn't too busy and it was really relaxing just having some downtime in the sunshine.
The water is crystal clear, it was definitely worth the journey down to this little secluded beach. From the beach looking out to sea, there are also some unusual rock formations, known as Cap Bernat 'the hand of god' which is just the start of the spiritual vibe you feel going down to the bay.
Ibiza is such a spiritual island, people don't just come to party, there are a ton of retreats and its hippy scene is definitely still alive.
Cala Benirrás is actually well known for it's iconic Sunday evening hippy ritual where tons of people gather to drum down the sunset.
The sunset here looks incredible from pictures, but today we had 2 other places to visit!
Cala Benirrás is definitely a must visit if you have a car, next time I'll definitely try and get down on a Sunday evening for sunset.
It was also featured on the Guardian's Reader Travel Tips in their Best Places to visit in Ibiza article recently!