So we've already established I'm out here for a week as Tribeca Film festival is on But I thought I'd do a little round up anyway like I always do just sharing all the places we went when we weren't at screenings or parties!
I'm staying with Ariel in her new apartment just off Times Square. It's so mental being close to all the madness. I can literally get to anywhere in 10 minutes. It's making me remember what it was like back when I was a tourist! I really should do a New York 101 with all the first timer essentials…
ANYWAY
Living dangerously like I always do I flew Sunday morning after a night out in Croydon – Max was Djing can you blame me?! I caught my favourite United flight out of LHR at 8am and into Newark at lunchtime.
I literally slept the entire way. I love to fly drunk/hungover(!) – I'm dead out the entire journey and land feeling like it's passed ready for the day skipping out the 'jetlag'!
I got the NJ Transit from Newark into NY Penn station and a cab uptown to Ariel's – I wasn't lugging my suitcase 10 blocks!
I had a shower, put my face on and we went straight out to Brunch! My favourite thing about New York on the weekend – I LOVE the brunch parties. Not too glam like jeans and heels vibes. Appetizers and jugs of cocktails. Fab in the spring as most are out on terraces/ rooftops. I really didn't get to do that many when I lived here other than the Day & Night brunch party at the Highline.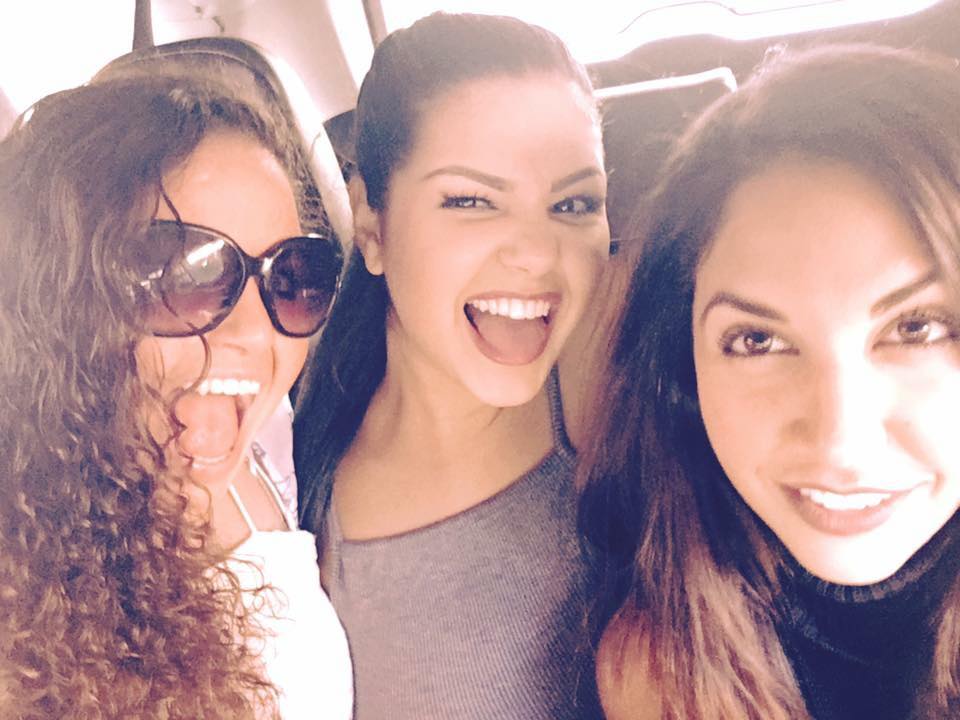 Today we went to Revel in Meatpacking. It was quite tame compared to Day & Night or Bagatelle, more of a chilled vibe out on the terrace in the sunshine. But we were fine with this as we wanted to actually sit, talk and last it out to the evening!
No cover charge, large seating area in the back – I think it's about $55 for the brunch, open drinks end at 5.
After Revel we went over to Tanner Smiths. A friend of Cian's (Ariel's Boyfriend) owns and runs it. It's got a friendly old school vibe with live jazz and a gorgeous cocktail menu. It's on 55th St just south of Central Park and even though it's in a corporate area it has a nice welcoming neighbourhood feel.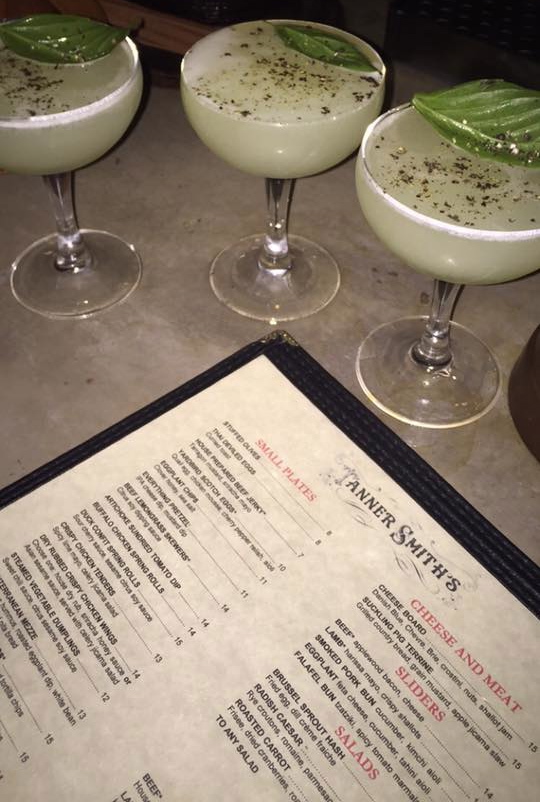 We had a couple of screenings in the week and pretty much went to bars before/after parties around Spring St. We obviously found time stop by our FAVOURITE La Esquina for spicy margs and yummy Mexican appetisers.
I've talked about La Esquina before. The corner deli in Soho on Kenmare that looks like a taco truck. Well it is a taco truck, but there's a door guy there ready to take your name (make a reservation unless you know someone!) he'll send you downstairs to the hostesses that take you through the kitchen to the dark bar/lounge area. It's all just such a fab experience. Plus they serve THE BEST spicy margs in the city..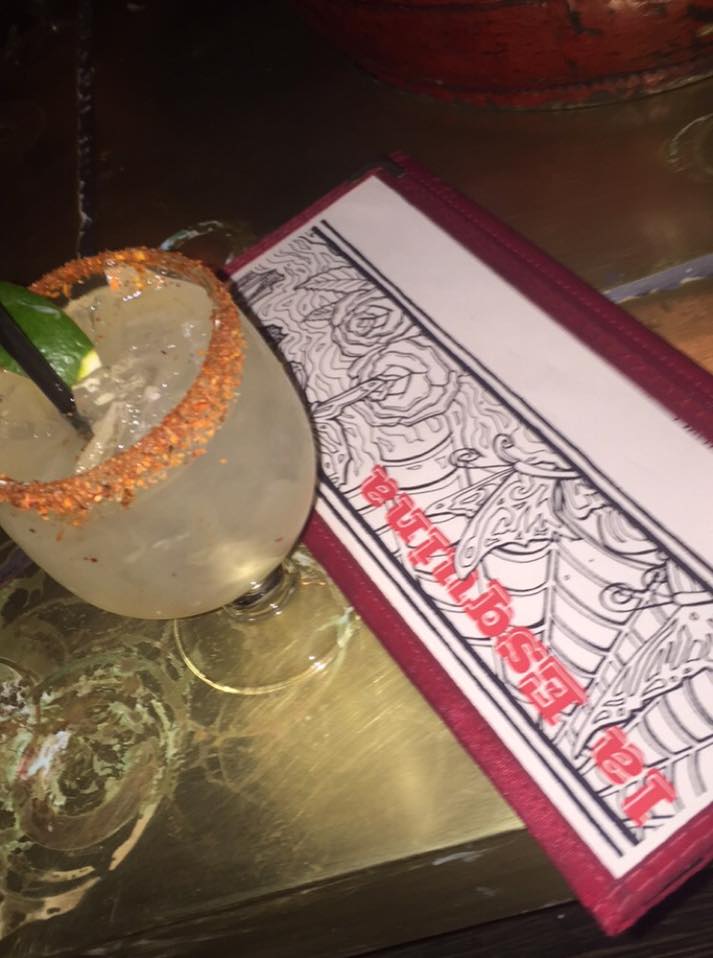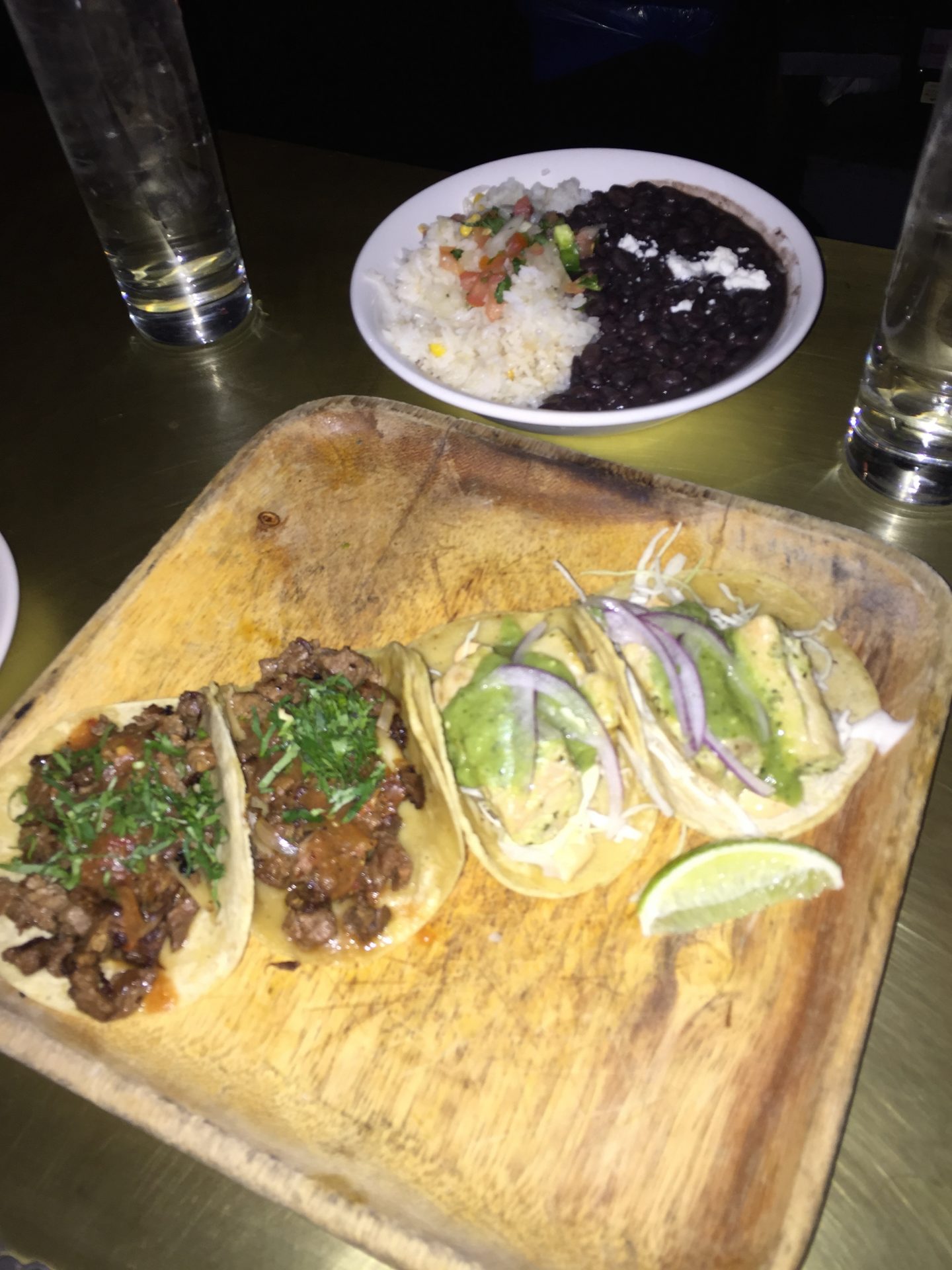 After stopping by the Soho Grand for a vino to see another of Cian's bartender friends we kept with the speakeasy vibe and Ariel took me to Employee's Only for the first time.
It's a bit more 'trendy' than La Esquina. Employees Only you enter through a beaded curtain past the psychic – yes there really is a psychic there!
It's known for it's talented bartenders that make exquisite cocktails. Honestly I looked at the menu overwhelmed and the guy just said to me 'tell me what you like and I'll make you something suitable'. They're $16-18 a pop and worth every penny. The service and atmosphere is beautiful and you aren't made to feel inadequate. I'm clearly not the only person that feels this way we went over post 11pm and the place was packed. I'm told there's often a line and if you wanna eat to make a reservation. Definitely somewhere I 100% recommend and I'd go again.
I'm always harping on about Soulcycle when I'm in the US, I love to go to a spin class in the morning, they're such good workouts that I really enjoy.
Ariel wasn't keen to join me, but she did suggest that because I wasn't in town during winter for once, we should rent bikes and cycle the river path.
Not gonna lie, I was TERRIFIED to cycle through New York, but as soon as we got from 10th Ave to the West Side cycle path it was so fun. The views are beautiful and I really enjoyed it as a scenic workout! We rode up to Central Park North, then through the park to Columbus Circle and down 8th Ave back to the rental shop. We had so much fun we went back the next day rented the same bikes and went downtown to Battery Park.
On my last morning in the city after one last stop by Sephora in Union Square, Cat came to meet me for lunch. We went to Haru Sushi – I've seen a few of these dotted across the city, I think they actually have 5 or 6. So I assumed it would be like Sugarfish in LA. Good quality sushi, reasonably priced in a sleek environment.
Haru was a pleasant experience, food was nothing to rave about, the waitstaff were very friendly. It was a little expensive for what you got, but then again we were in Gramercy. Overall I was happy, but there's lot of sushi places around to try, so you might want to look around.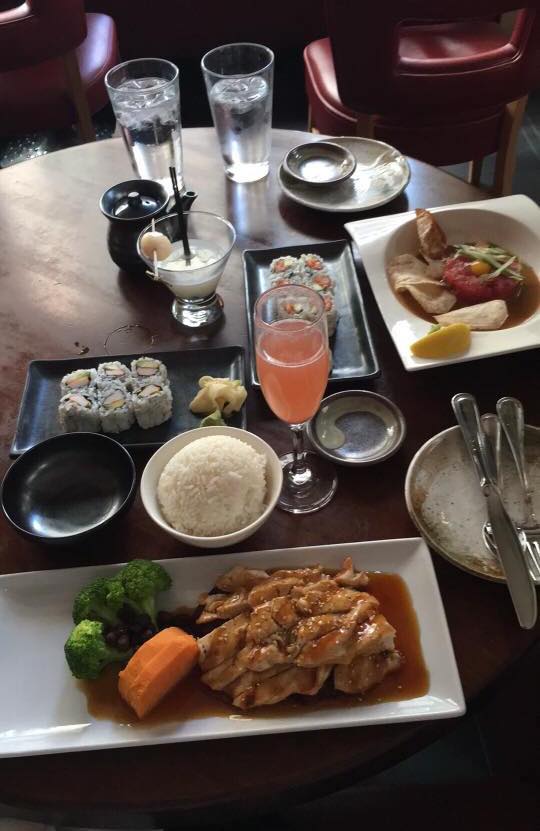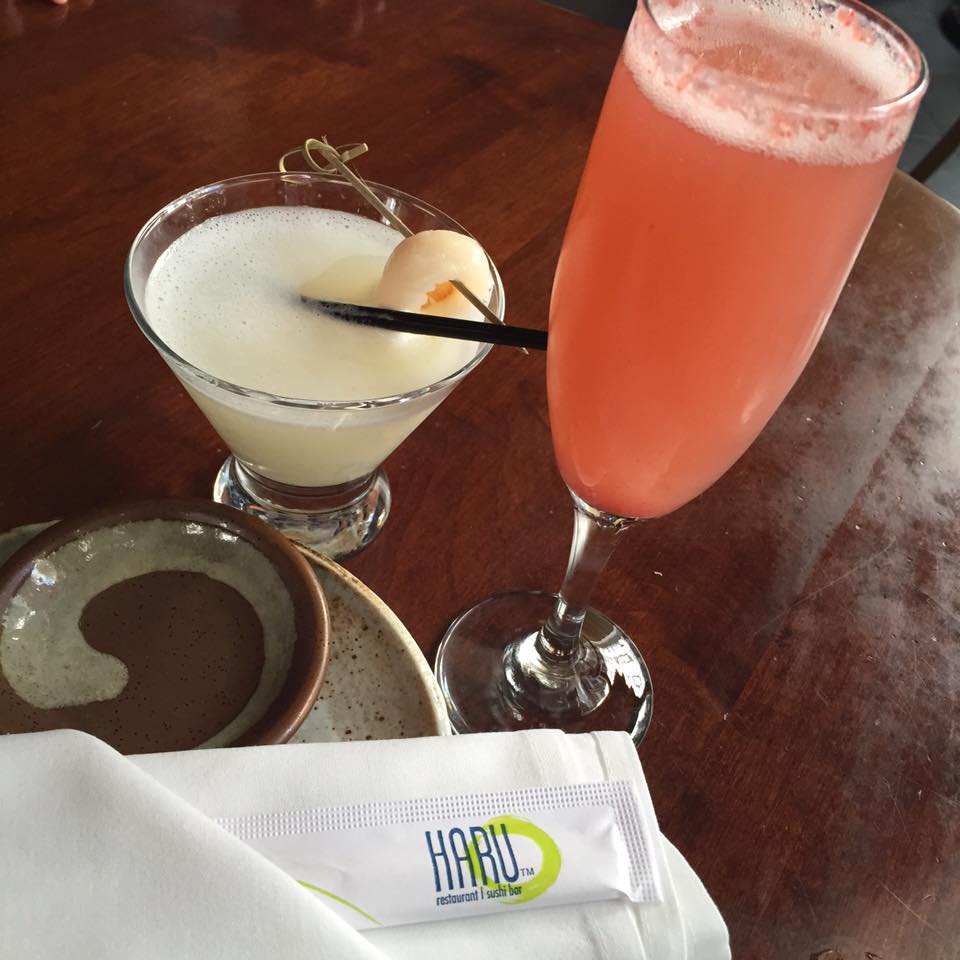 Somewhere I fell in love with all over again on this trip was 16 Handles. A self serve frozen yoghurt sport similar to Red Mango, Yoghurtland or Pinkberry. I think I just haven't had much fro yo since the end of summer 13 when I moved over as every other trip to NYC has been in winter!
16 Handles is 'New Yorks #1 place for fro yo' and I agree just based on the flavours. Birthday Cake is my personal favourite. And you can make it as healthy or unhealthy as you like!!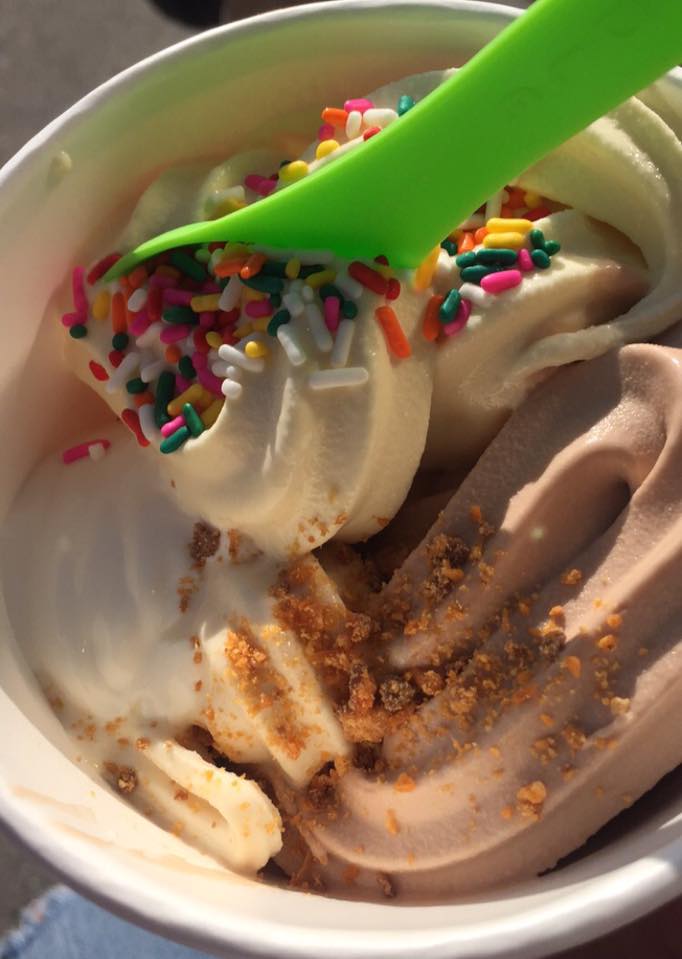 My highlights of the trip were the sunset cruise on the Lobster Boat and Sunday Brunch at Bagatelle which I've done separate posts on.
I love New York it's somewhere I have friends and I'll always go back. It's another city like London, that no matter how long you spend there there's always something new to discover or try.
I'll definitely do a first timer's guide to New York soon with all my major highlights.
But for now I'm gonna get ready to go back to work!!