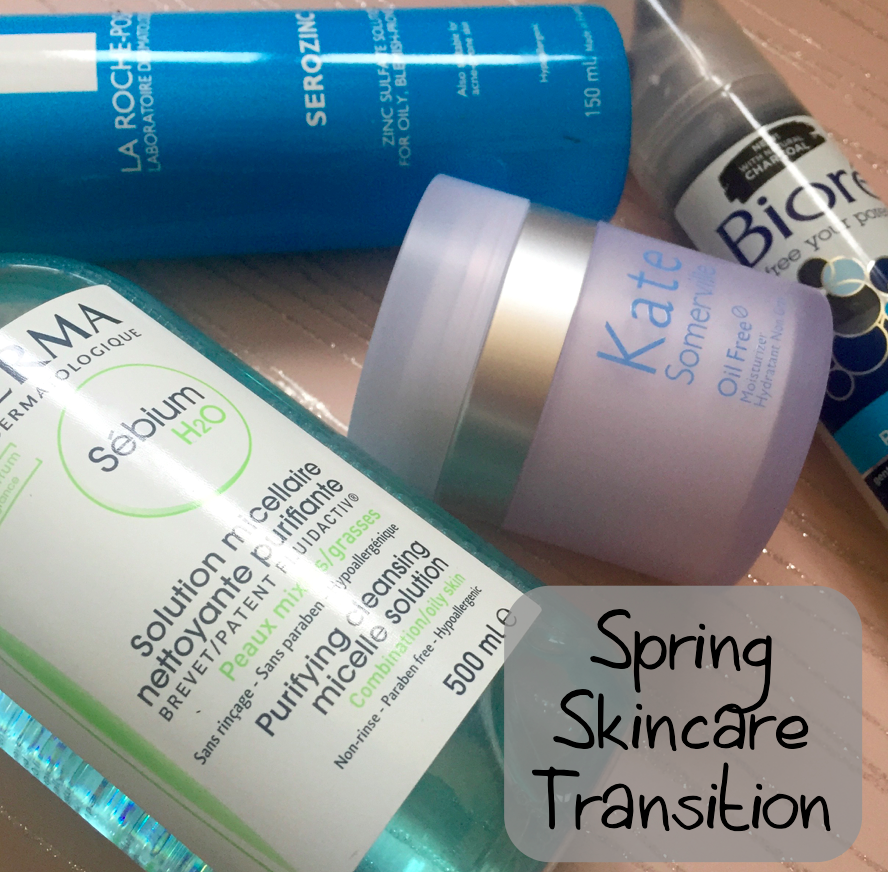 In the winter I find my skincare regime concentrates on hydration and rich moisture but my combo skin becomes oilier as the months heat up. As we come into spring I'm looking for pore clarity and products that are going to regulate the production of oil on my skin so I'm not left looking like a shiny mess 15 minutes after I apply my make up.
Since the end of March I've been phasing in some more oil combatting products. It's been tough finding ones that don't dry out my skin completely but I think I'm pretty happy with the routine I've got now.
The journey starts here in the UK at Boots, visits the French pharmacy and ends in America at Sephora. These are my current skincare favourites for Spring/summer.
Bioré Charcoal Cleanser and Pore Minimiser
I have been using the 'Deep Pore Charcoal Cleanser' every morning in the shower as a nice foaming face wash on a hot flannel. It's a strange grey gel with little beads of what I can only presume are charcoal flecks? It lathers up into a white foam, smells really fresh and tingles a little. I love the fact it comes in a pump bottle so there's no trying to screw any lids back on in shower, balancing the product in your hand! It leaves my skin feeling awake and super clean. Its oil-free, dermatologist tested & definitely gentle enough for everyday use.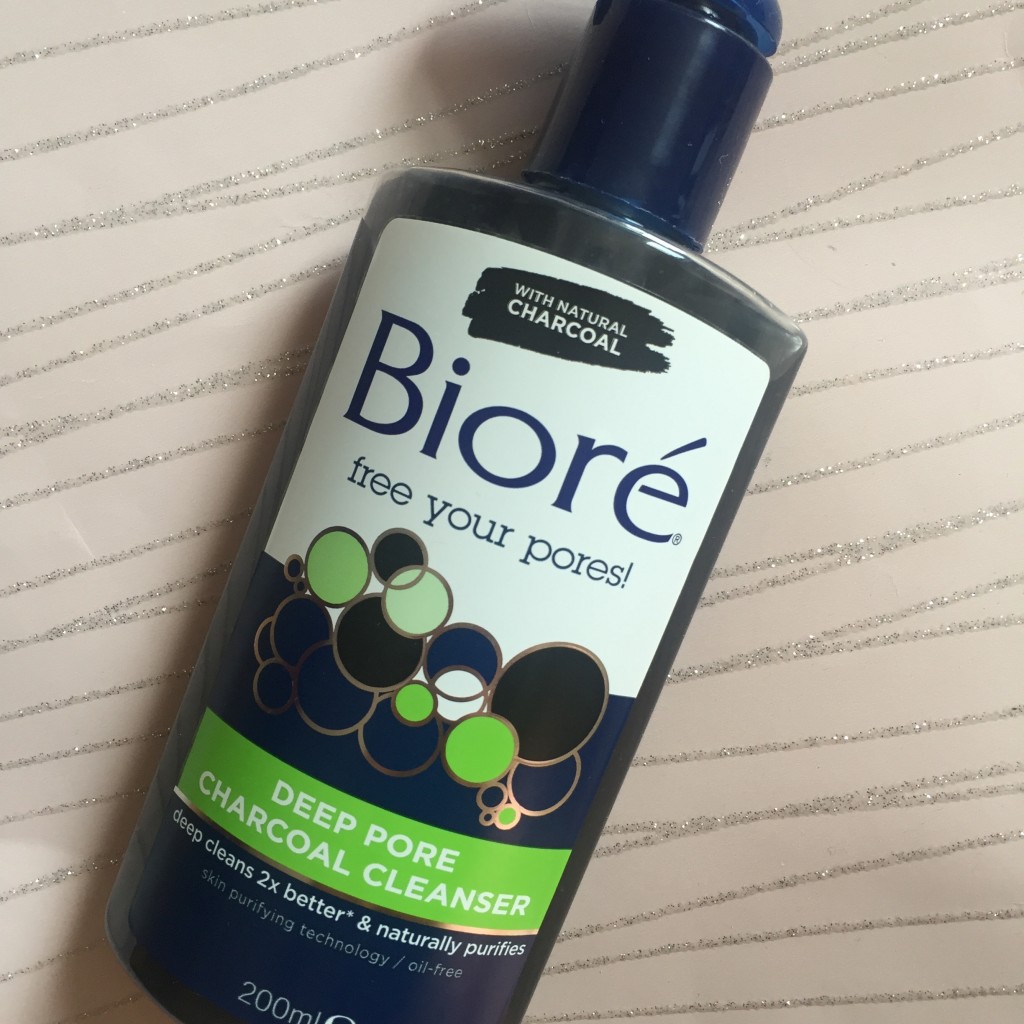 The Bioré Charcoal Pore Minimizer is more of an exfoliator. It activates with water in the same way as the cleanser does and I use it once or twice a week with my purple Sephora face brush. It lathers up and gets deep into pores drawing out all the dirt and oil that clogs us up.
It leaves my skin visibly clearer & so smooth. I'm a little obsessed with this 'purifying charcoal' I must try the luminzing masks from the Masque Bar.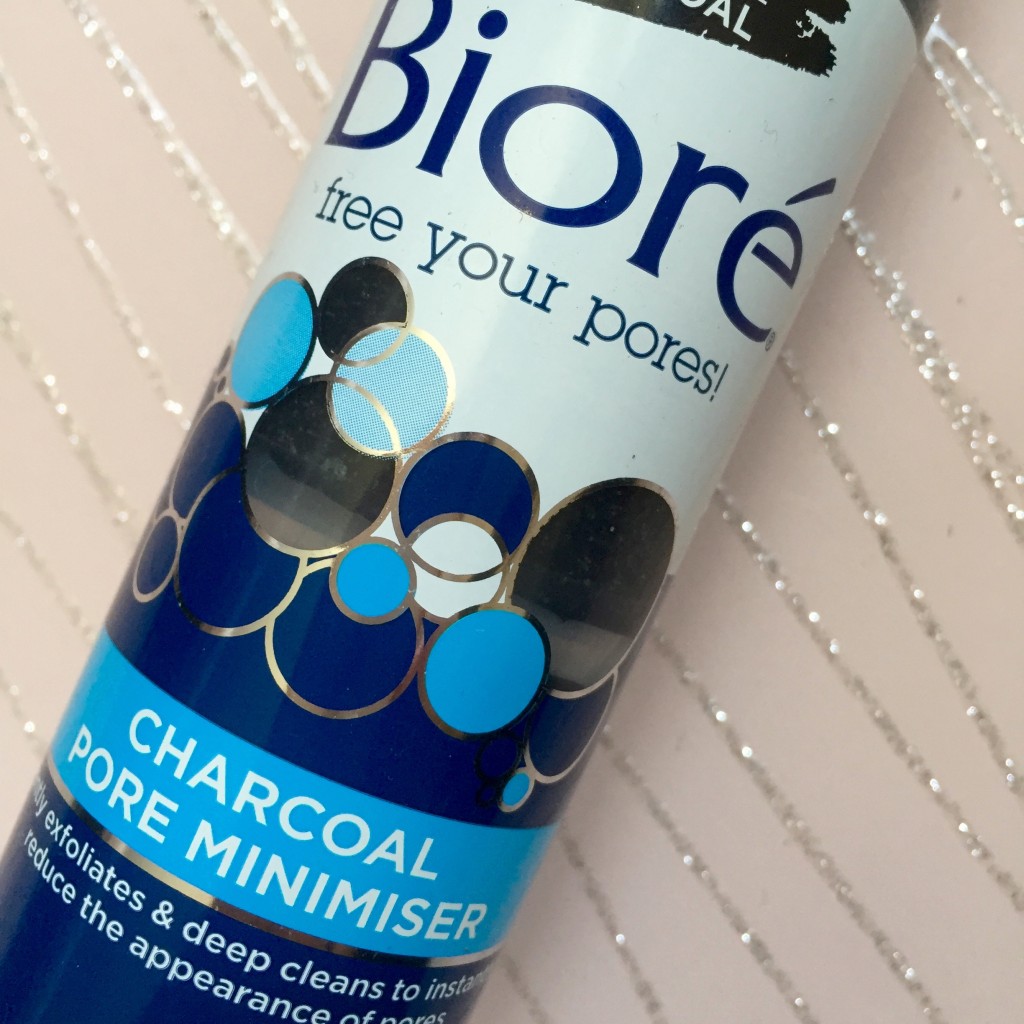 Bioderma Sébium H2O Micellar Water
I picked this up at the Carrefour Pharmacie in Calais recently. This is the oil-regulating version of their Crealine [or Sensibio now!] micellar water for sensitive skin. I love that Bioderma are so invested in the science behind dermatology. They've created this Sébium H2O version that gently cleanses the skin and prevents oil production without completely dehydrating it. It is the 1st specific make-up removing micellar water for combination or oily skin that deeply cleanses and removes make up and I love that you can get this in Boots now!!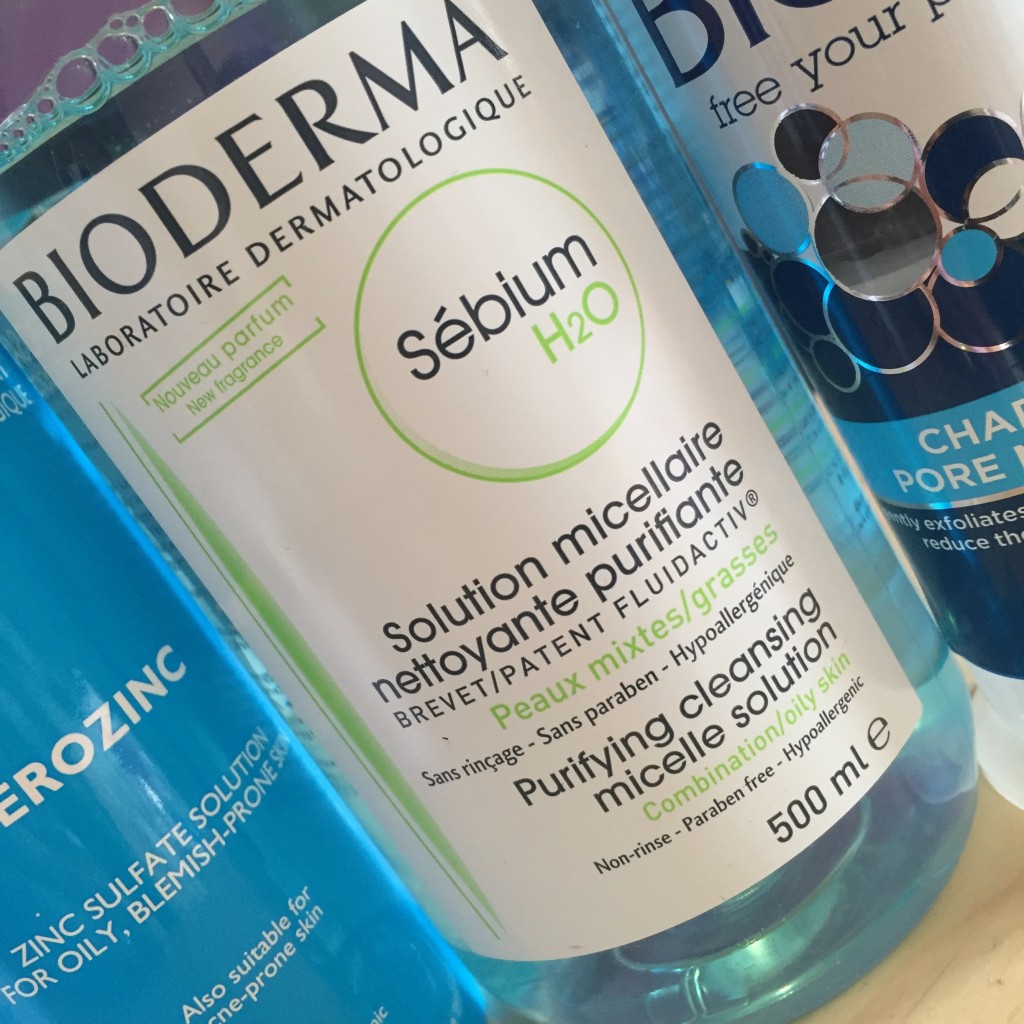 La Roche-Posay Serozinc Spray
I love these facial mists! This toning one from La Roche-Posay features zinc sulphate and is specifically designed to target key signs of oily, blemish-prone skin.
I spray it on as soon as I get out of the shower and leave it to absorb for a few secs, gently patting off any excess. This is a nice extra step to prep the face after the shower and prevents my moisturiser from slipping about post cleanse.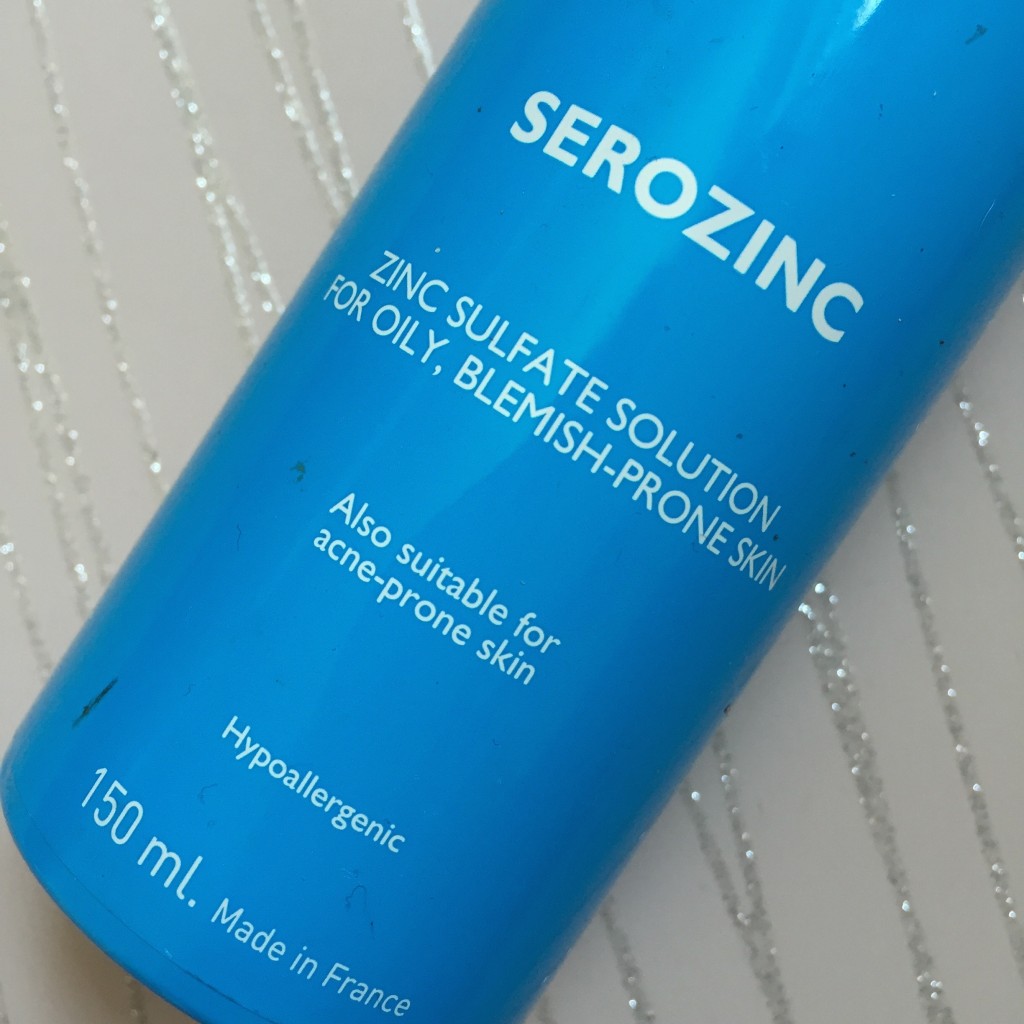 Kate Somerville's Oil Free Moisturizer
I am in love with this moisturiser. Everyone was obsessed with the 'Goat Milk' one but it just didn't really appeal to me! I wanted to try her oil free one as we moved out of winter though so picked this up recently in New York at Sephora.
All of Kate's moisturisers come in a pump-top jar, which I think is genius. No air exposure, no leaks and no dipping in germy fingers!
The product itself is formulated without any oils, parabens or fragrances. It absorbs quickly to provide perfectly balanced hydration and moisturisation. This lightweight cream is perfect for my combo skin it sinks in softly without leaving behind a tacky or oily feel.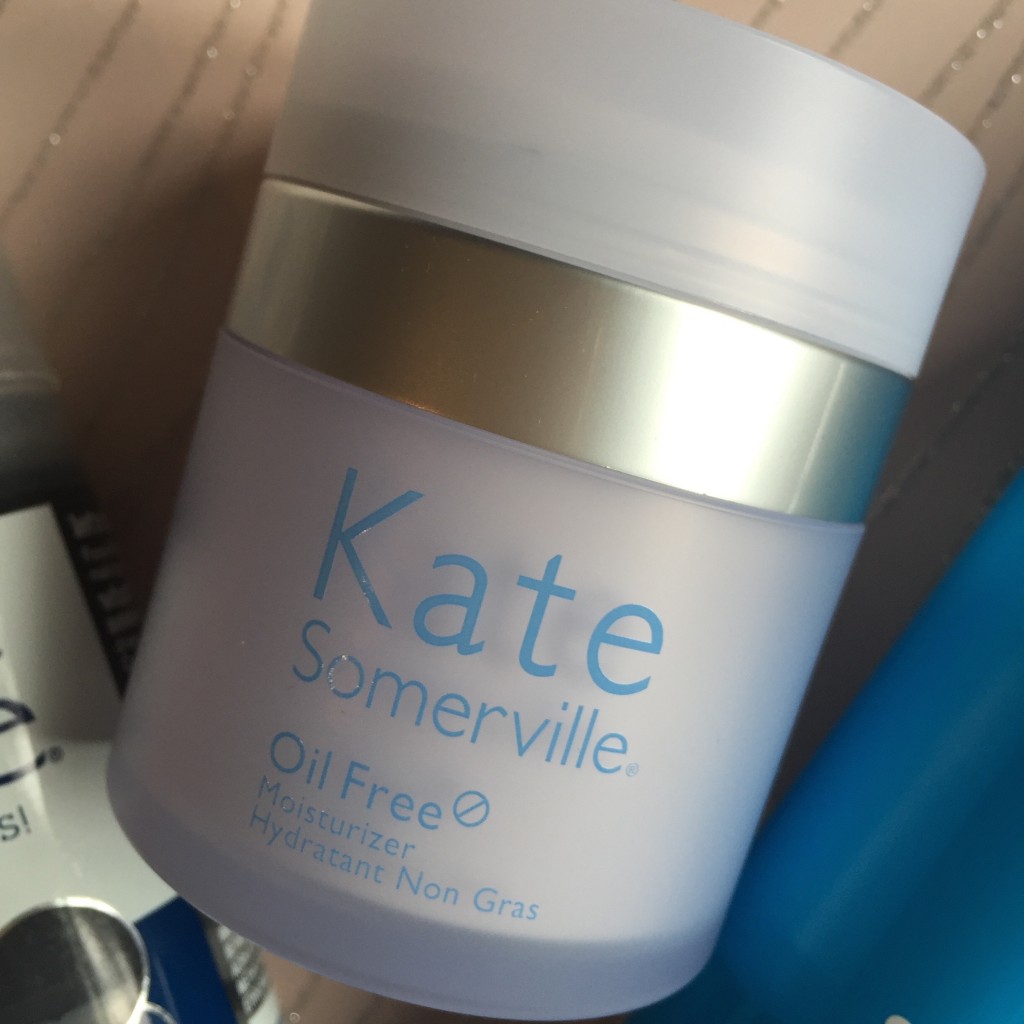 I'm really loving my skincare routine at the moment. What changes do you make to your routine as the seasons transition??