Springtime to me means shifting those winter lbs and paying more attention to my body. I care for my face all year round with an elaborate skincare regime, so why is it that I neglect my body in the winter? As soon as spring is in bloom I'm like YES hair removal, scrubs, nice scented lotions, hello!
This year instead of heading straight for The Body Shop's newest fragrances I waited for my trip to New York to hit up Bath & Body Works.
I've always felt like they have quite high school smelling fragrances you know like the ones Victoria's Secret sells sweet and a little bit over powering? But in October my Mum got me the White Citrus Shower Gel and it's so rich and luxurious, plus it doesn't leave my skin dry because it has Shea Butter and Vitamin E – bonus.
As soon as I entered the store on Park Ave S I was greeted by a huge white table presenting their 'Spring Market' a garden of new fragrances.
I wanted them all! I couldn't decide between Watermelon Lemonade or Raspberry and Sweet Mint, so obviously I just picked another one. Gardenia and Fresh Rain – Lavender and Apricot isn't really my thing. But they're all lovely.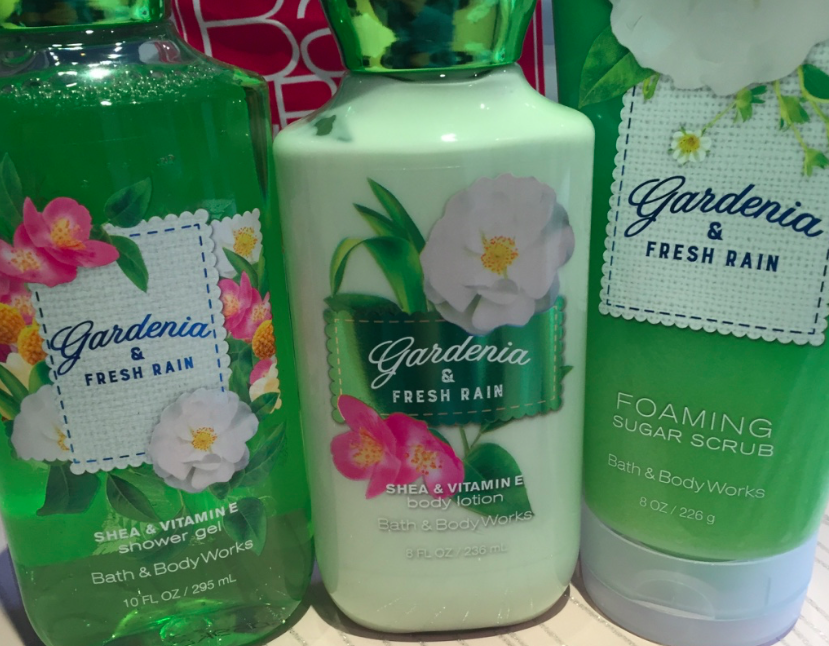 I chose the Gardenia and Fresh Rain because of its spring freshness. I knew it would leave me feeling clean without any sweetness. It's top notes include Chilled Bergamot (citrus fruit – yes I googled!), Juicy Nectarine, Garden Greens, Fresh Gardenia, Spring Rain – No overpowering sweet sticky cheapness, delicious!
It's so gorgeous. I got the set of three, shower gel, sugar scrub and body lotion. I love the fact Bath & Body Works always have the same deal of Mix & Match: Buy 3, Get 2 Free or Buy 2, Get 1 Free. I'd love to splurge and get more but I have to always remember about my baggage weight and we all know about my Sephora hauling!
More on their Spring fragrances here. Find your nearest Bath & Body Works here.
While I'm on the subject of Spring Bodycare I just wanted to mention the EOS Pomegranate Raspberry 'Ultra moisturising shave cream' this is something I always make sure I grab when I'm in a US drugstore because its fab for frequent shaving.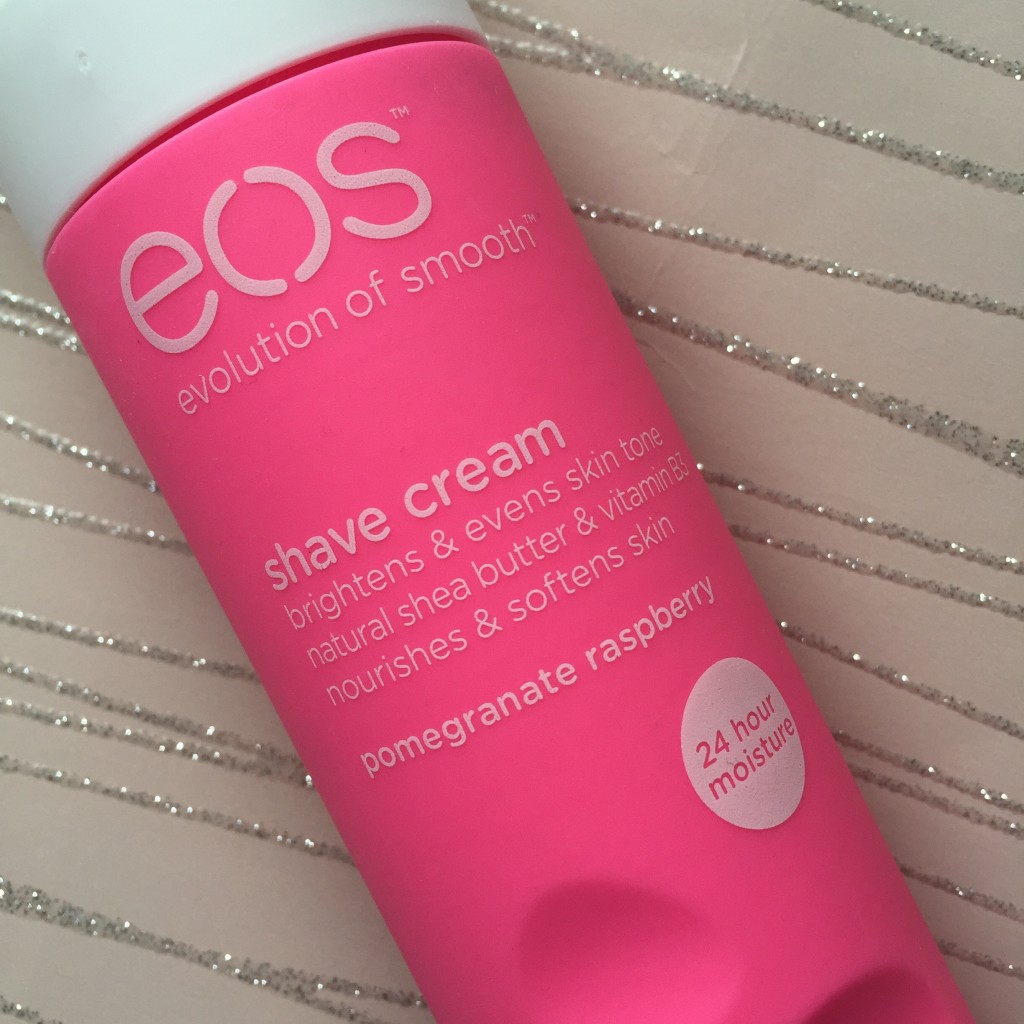 It's a rich non-foaming cream packed with the same ingredients the B&BW stuff is shea butter, vitamins E etc. Plus, it's enriched with aloe and oat extract to help prevent nicks and razor bumps. It's the best one I've found for frequent shaving in the spring/summer – it's just such a shame you can't get it in the UK. I use the vanilla one in the winter and the pink one in the spring/summer. You can grab them on ebay for around £6-8 but they do retail for only $3.49 in store.