In October Ariel told me about the 'free boat that cruises down the Hudson River' what she didn't tell me was that it was a floating Lobster Shack! Hello gorgeous views + delicious food. I absolutely loved it, BUT it was freezing cold, we came straight down off that upper deck into the warm and ordered a nice large jug of cocktail.
We swore we'd go again when I came in the spring and this just so happened to be one of the first weekends they were sailing this season!! Such good timing. We got Cat and Nathan to join us and went for sunset about 7:30pm.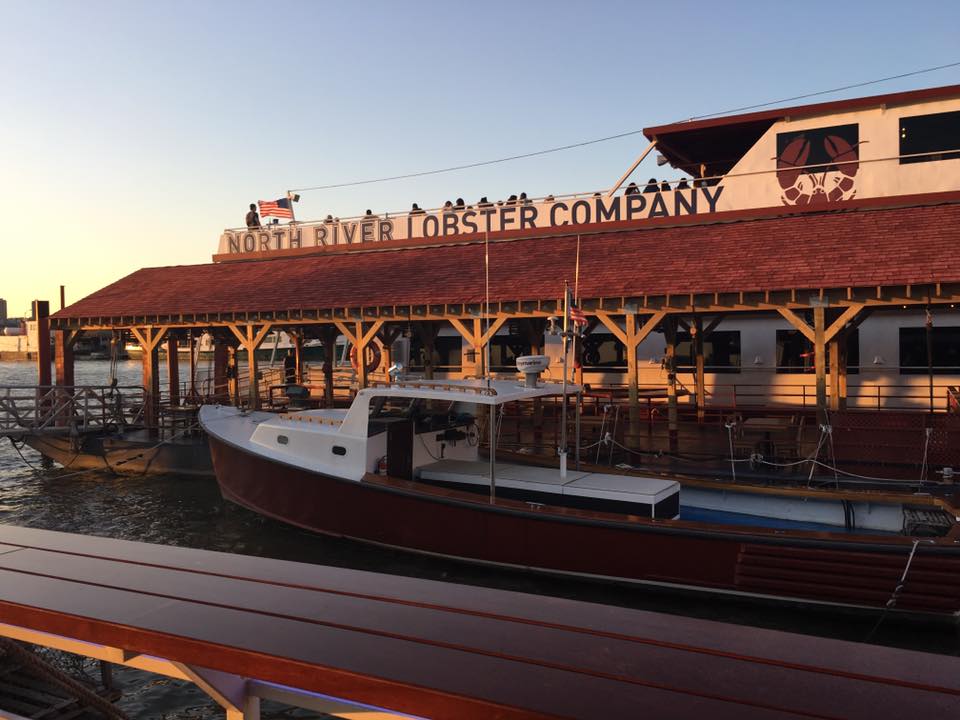 The boat is docked at Pier 81, which is at the West Side Highway and 41st Street.
It's open from 11am-11:30pm and until midnight on Fridays and Saturdays. Full operation begins April 29th.
It sails up the Hudson river at 1pm, 3pm, 5pm and 7:30pm daily plus at 9:30pm on weekends for 45 minutes so a fair few times that it doesn't get too busy, and if you miss one there's another just a short while after.
There are two menus Lunch/Dinner + Raw bar. As you walk into the main deck the raw bar is on your left, and if none of that's for you, you can always get a Lobster roll or shrimp bucket from the main menu.
The menu is moderately priced, but I think ordering and eating on the upper deck makes it great value. You'd pay good money for dinner on the river and the best part about the Lobster boat is it's so casual you order at the bar, take your own seats and don't even have to commit to dinner!
However you will be tempted from the people feasting around you. Everything looks and smells delicious.
Great photo opportunities of the city from the water, sunset is definitely a beautiful time to go, but I recommend getting there a little earlier in the higher season to make sure you score a nice outer table on the upper deck.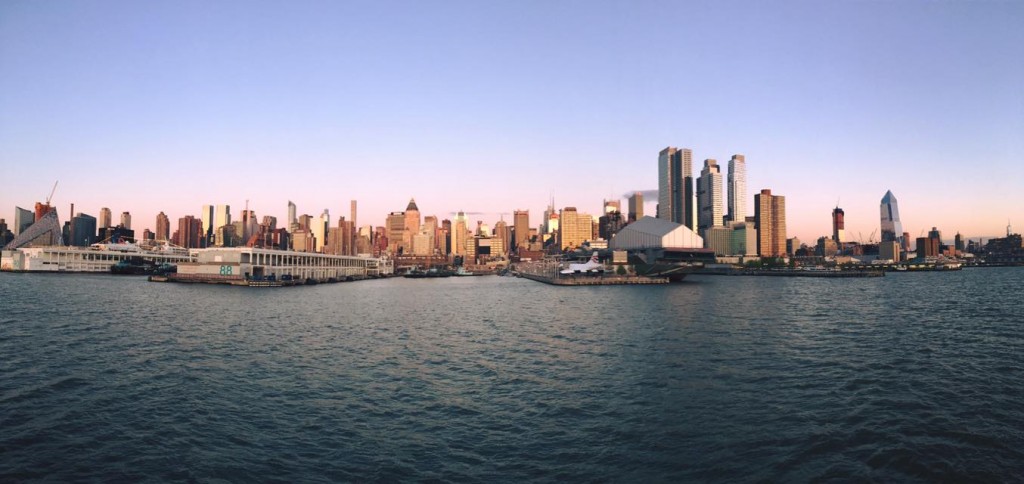 More info on the website here. Full menus are also available.