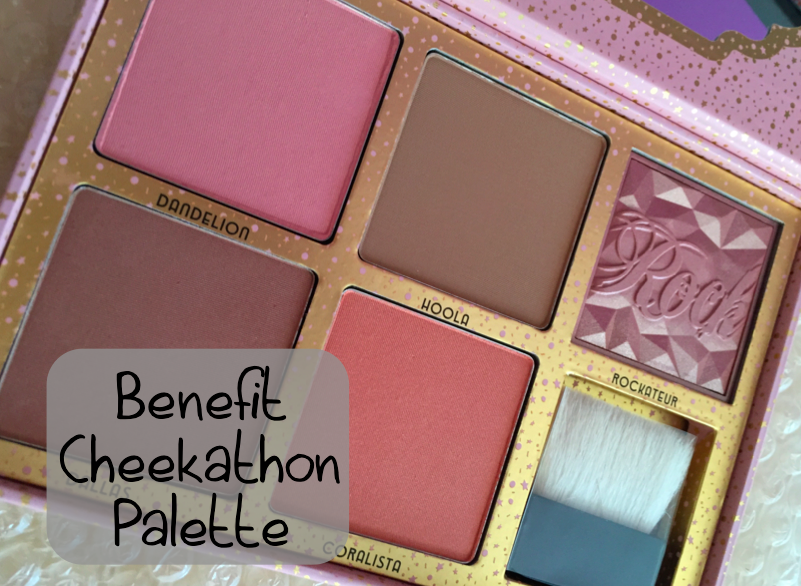 Believe it or not I don't own any make up from Benefit. Well I once had the 'They're Real' mascara, but never re purchased it.
I just don't like the packaging, it's not sophisticated enough for me, I mean even Sleek's packaging is gorgeous and that's a high street brand!
Package and design snobbery aside, around Christmas one of our presenters at work had this gorgeous palette that had various blushes/bronzers, an eyeliner and a mascara in. It was this green tin thing with a mirror, by Benefit. I was obsessed with it so I then embarked on this extreme festive hunt around various department stores to find it and it was sold out everywhere.
I suppose it was my karma for slagging their tacky packaging all these years!
Fast forward 4 months – I'm cruising the House of Fraser website's new in beauty page and there's THIS… The 'Cheekathon' palette, with 5 full size blushes, a mirror and a brush all for £44!
Naturally on my 1am cruise, over excited because HOF had 10% off beauty for the Bank Holiday Weekend, I ordered one. Only to realise that because of said bank holiday weekend I wouldn't receive it til Monday or Tuesday!
Too impatient I went into HOF in Croydon on the weekend to look at it in the flesh, and it was amazing! By full size they mean slightly larger than the pan that's in the individuals, so you actually get more product! And because I got 10% off I paid £40 for 5 blushes. Now that's VALUE. I honestly thought it was priced wrong!!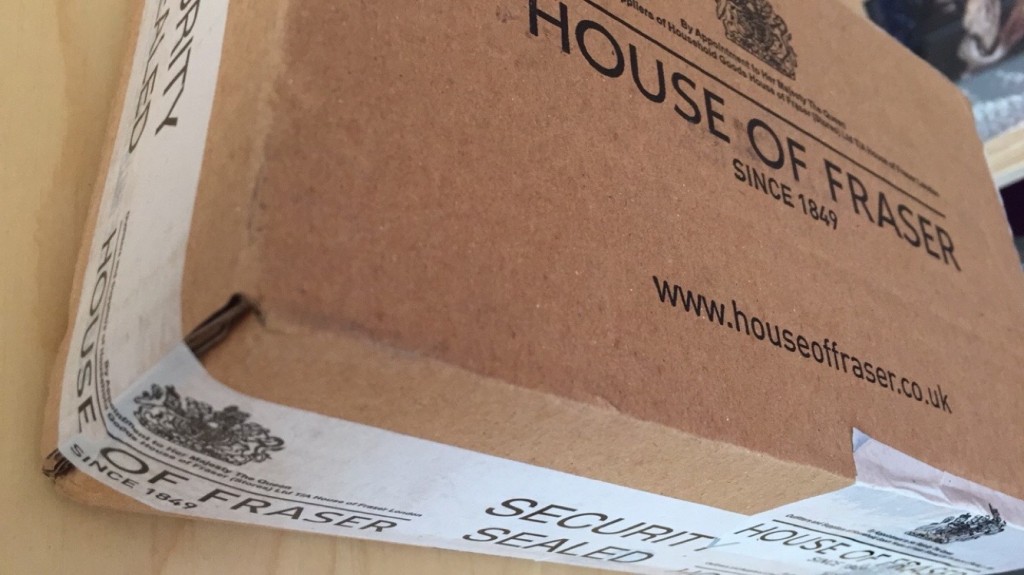 Anyways… it arrived this morning and I'm in love. I'm so happy I finally own some benefit blushes because they are some of the best, I was just waiting to swerve the awkward scruffy box packaging, and now I have a fabulous palette!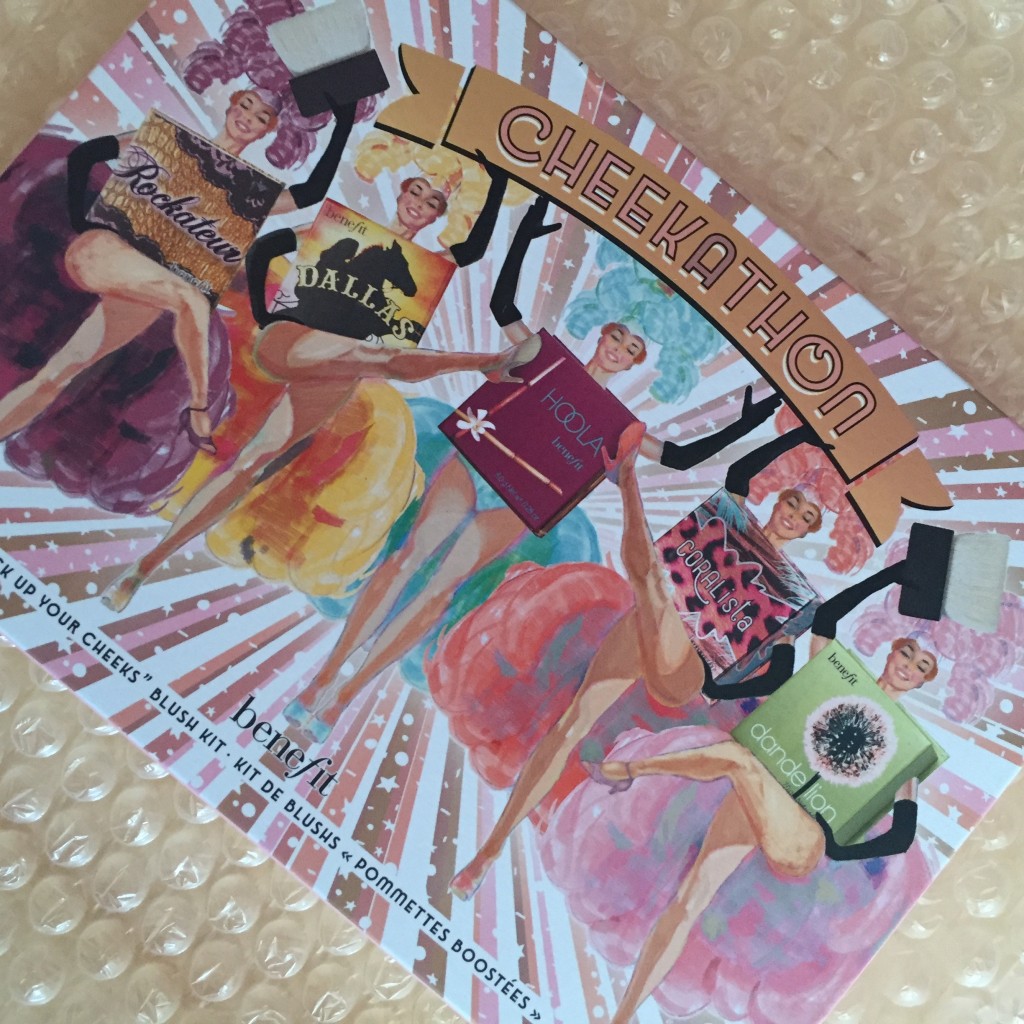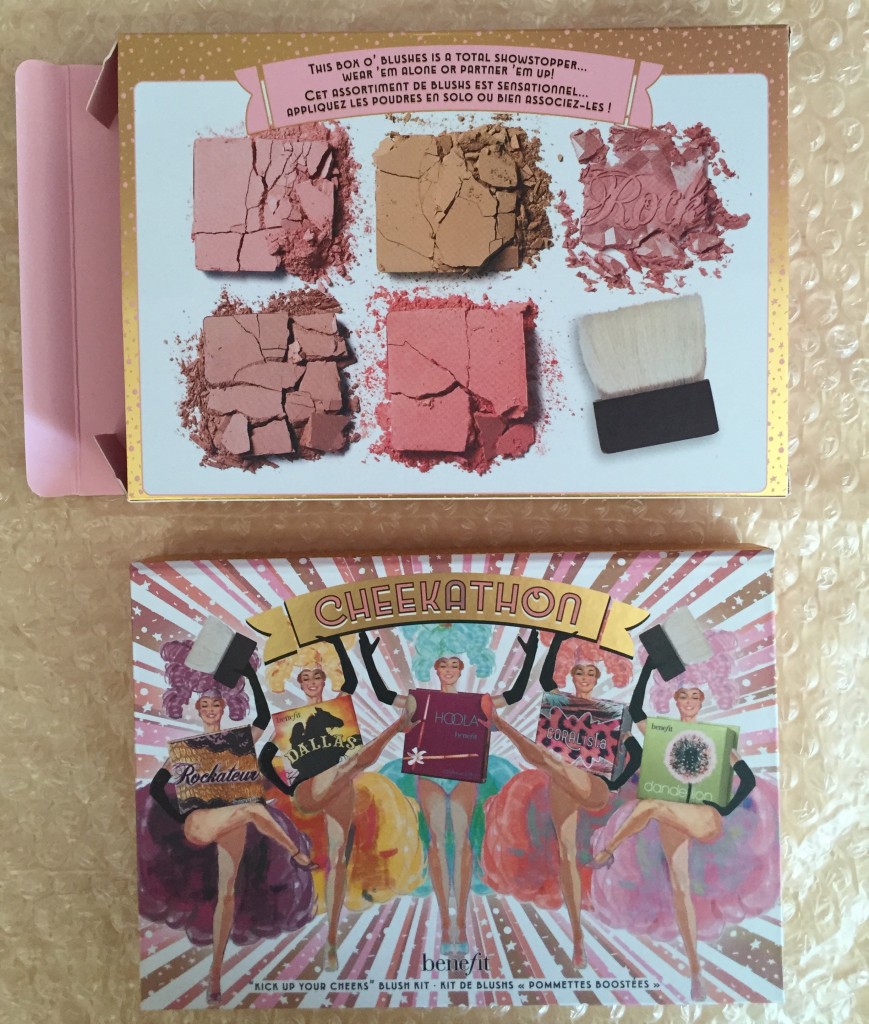 Sadly 'Sugarbomb' the one I recently spied at the airport isn't in there but the classics are..
Hula, the famous matte bronze that gives a nice natural warmth – I'll probably be using this daily.
Rockateur, the iridescent rose gold blush that this morning I used lightly as a highlight, but would be fab for a night out.
Dandelion is a ballerina pink blush, little lighter than I'd usually go for but you can dust it over for a nice flushed look, I'm sure less is more though!
Dallas is more of a blush/bronze hybrid, it's a deeper natural pink blush that I know I'm going to reach for most.
But then there's Coralista that's nice and tropical, perfect for summer swirled with some Hula YES!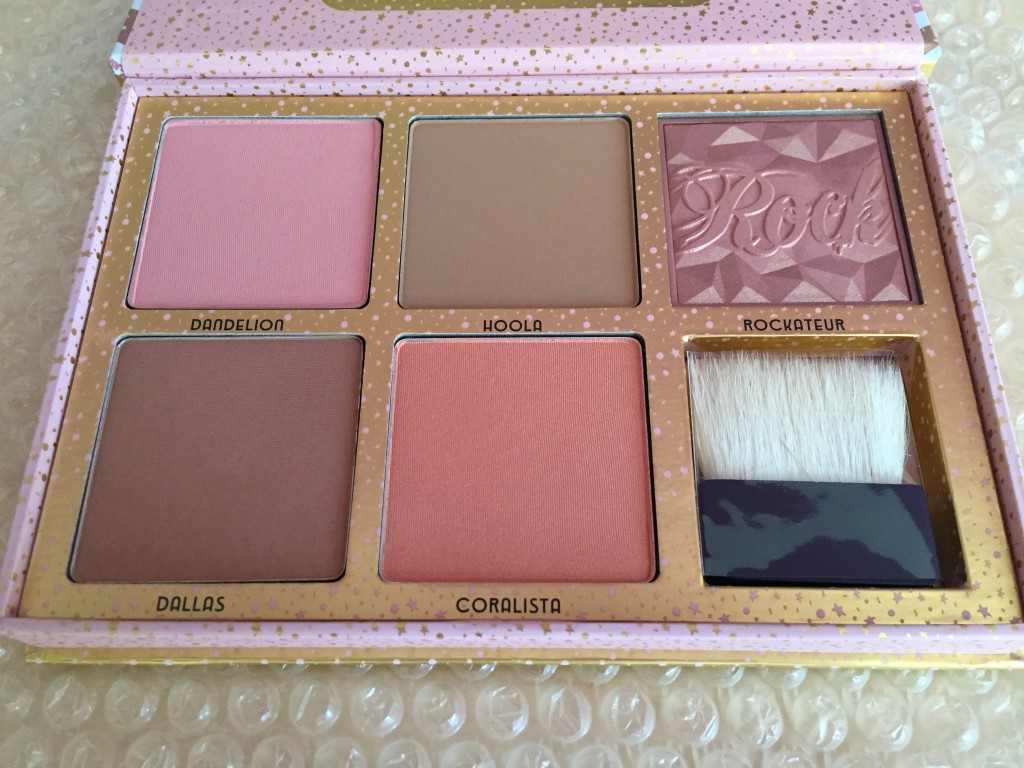 Just to clarify these are £23.50 each individually, so I literally got 3 free. Snap one up before they sell out and stop making them, I'm sure its limited edition.