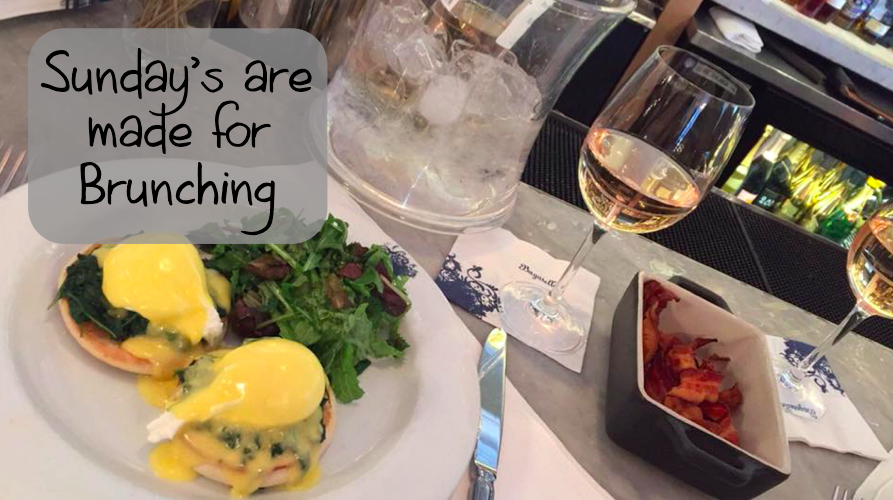 The words 'Sunday Brunch' mean something very different in the Spring/Summer seasons in New York, we're talking alfresco dining and sophisticated restaurants that transform mid afternoon to Brunch parties with sparklers and booming music. I've waited a very long time to say I've been to Bagatelle's Sunday Brunch. They have a good 3 week wait list for a table and the guys on the door have a strict 'dress code' which can extend beyond your wardrobe choices that day. But hey who doesn't want to be surrounded by beautiful people with money to spend?!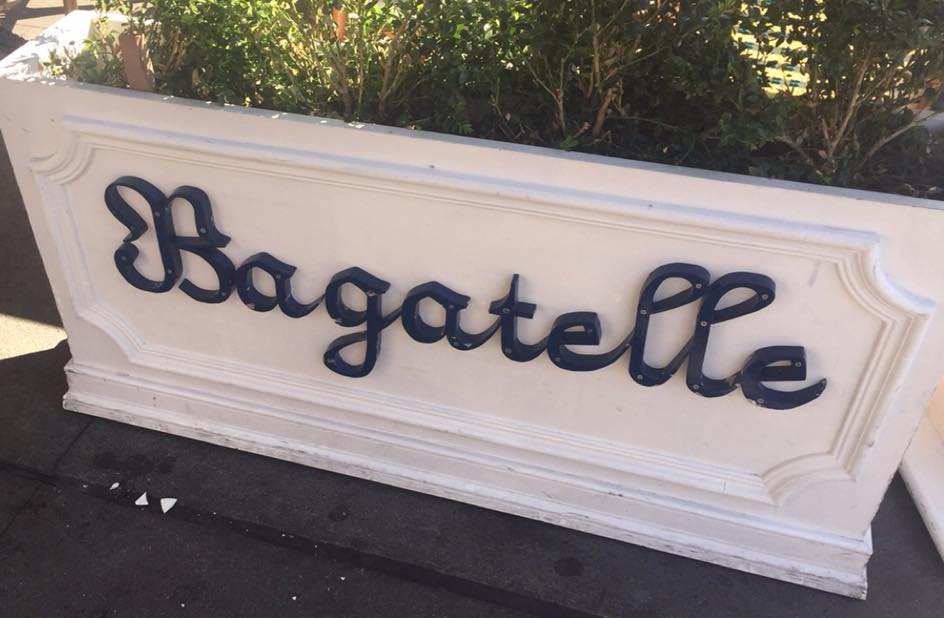 Ariel and I rocked up just before 2pm. She's more in the know with these parties than me because of her work at The Standard. We had no reservation, but were hopeful of a seat at the bar, some brunch, a bottle [or two] of wine and a dance when the lights go down.
After a little eyelash batt or 75 and maybe a shim shimmy and some elevation of my accent we were whisked in via the most glam hostesses I've ever seen to the bar..3 week wait list for a table, remember?!
I wasn't ready for the actual scale of it all. By lights go down I mean you better be finished your food because at 3pm sharp your bar stool is being swept away and the whole area is cleared for dancing. Bottle service is being paraded around what was a civilised restaurant 5 minutes ago with trumpets, saxophones and sparklers by waiters dressed as superheroes. It sounds so ridiculous but it's just one of those things you have to experience and see with your own eyes.
I did capture this part of a show on my snapchat, excuse the quality, but you get the idea…
Pictures/Videos don't do it justice and I'm getting sick of telling the story of how I missed my flight, well, changed it. Thankfully United have 3 Sunday evening flights from Newark to LHR and I moved mine to the latest!
I'm so happy I can come home and share the fact I survived the full distance [2pm-6pm] of Bagatelle's Sunday Brunch though. I spent $60 and literally had the time of my life. So much so I've forgotten to mention the food! Eggs Benedict, I mean would you expect anything different from me? And ROSE. I'm a white girl, but this lightly blushed french rose was divine!
I don't know if it's because it was fabulous or the fact I was living on the wild side but I collected my suitcase from the Gansevoort next door at 6pm sharp and took myself to the airport a little more than tipsy.
Sleeping off alcohol driven crazy decisions over the Atlantic seems to be my thing these days, this must be the 4th or 5th flight I've slept the entire way due to intoxication!!
I 100% recommend booking a table before you visit. If you're in town on a Sunday this is the ONLY place to be for brunch.
More info on their website here. Full menus available here!