I've been braiding every year for my trips to Ibiza, I have so much hair and hate the idea of getting hot and it all sticking to me. It's just best plaited nicely and off my face. Usually our hairdresser comes to the house on the day I fly or my best friend Laura does it for me in Ibiza.
Since putting the blue through my hair I've been dying to see it in braids! Unfortunately neither of my go to pro-plaiters were available for my Friday night out.
Luckily I'd been in Selfridges Monday at the Zoeva stand and spied The Braid Bar. A little round stall with two girls braiding away!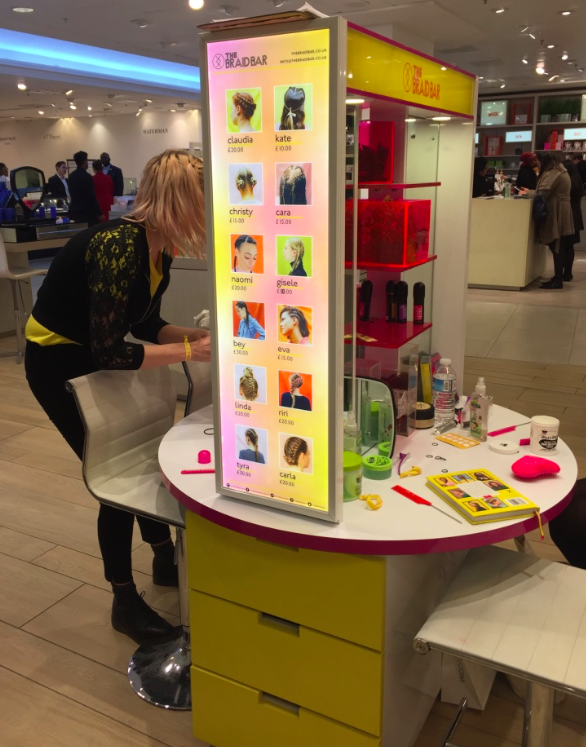 I booked in for Friday evening at 7pm before my night out and spent the whole afternoon looking for inspiration on instagram!
I decided to go for 2 dutch braids with fishtails.
Maddie did them, she was so nice, we had a chat about working in retail, long hours and all that stuff, then about how braiding has become more popular in recent months because of the Kardashians. People are forever bringing the the look Khloe did recently with 4 braids merging into two. I'll be trying that one next!
My braids took about half an hour and I was so happy with how they looked. They showed off the blue perfectly and were such a treat for an Ibiza kind of night at Electric in Brixton.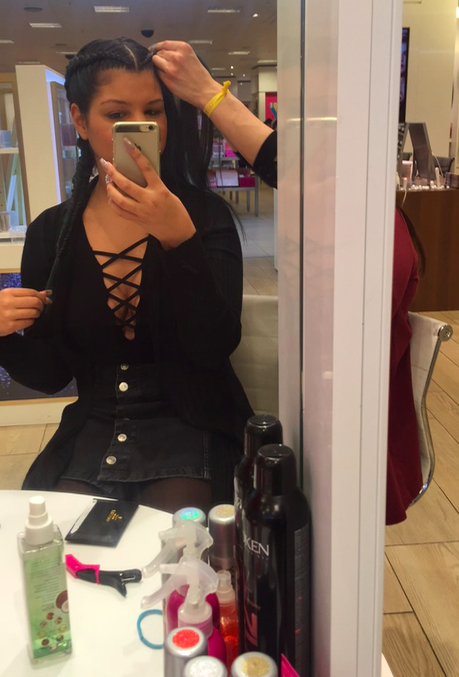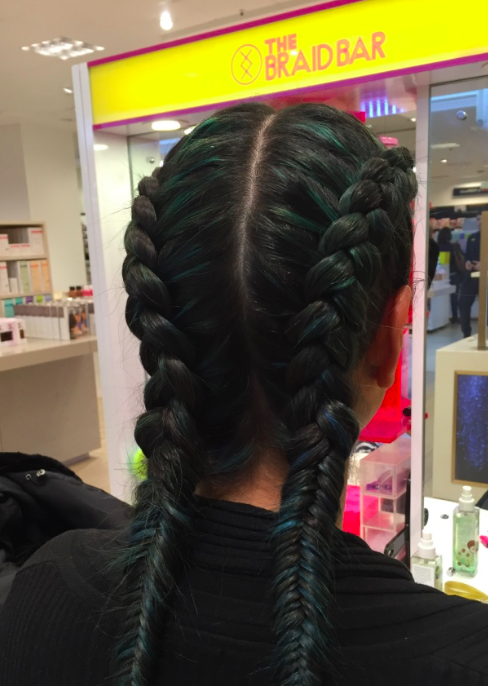 I happily paid my £20 and took a loyalty card. Next time I have a night out or just fancy braids for a couple of days I'll definitely be coming back to Selfridges to see Maddie.