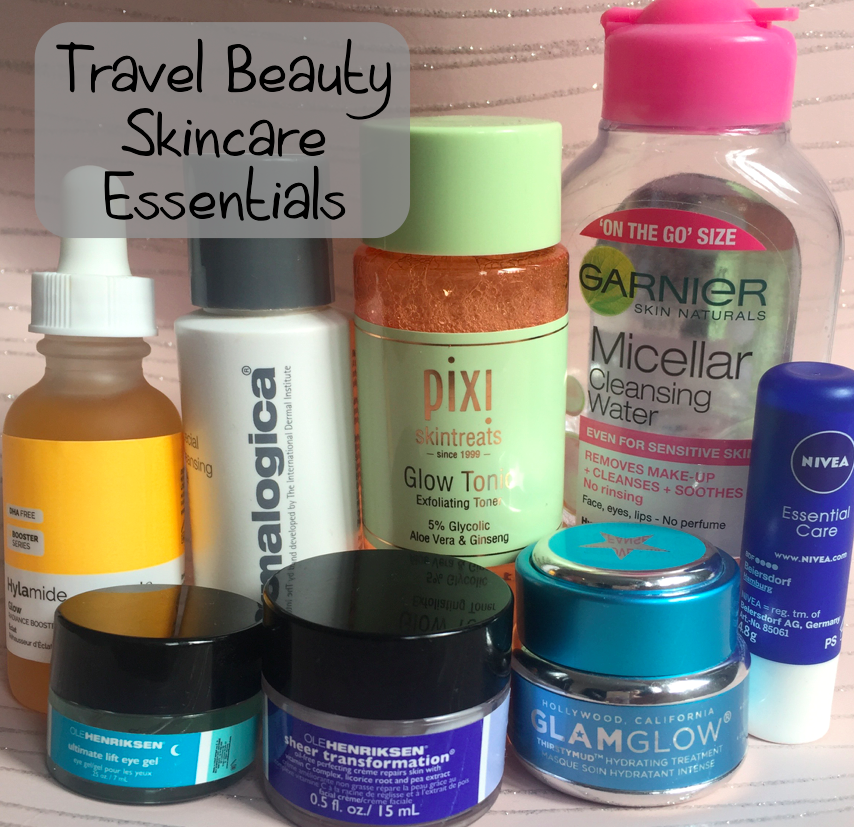 So I'm going to New York tomorrow.. Here's a peek at my skincare picks for the next week I'll be away. Finally an excuse to get out the travel size goodies I've been stocking up on!
Dermalogica Special Cleansing Gel
This is an old favourite of mine. I've used it for years in the shower as a face wash. It just gently cleanses and clarifies my skin, it doesn't sting your eyes, it lathers up in a face cloth and gently foams away toxins and debris for a super-clean surface. I love the fact it's formulated without artificial fragrances and is soap free!
I always take this small bottle away with me to properly wash my face after I've been out and exposed to the grimy city!
Garnier Micellar Water
I use this as a pre cleanse. It's my staple make up remover. I prefer it to the biphase oil combo make up removers because it's grease free. It's gentle, hydrating and doesn't take much rubbing so your skin doesn't feel stripped.
I've packed this Garnier one because I was out of my mini Bioderma (for some reason I can't pop the lid off to refill my mini Bioderma?!). This is so much more accessible and by far the best on the high street.
Pixi Glow Tonic
I am obsessed with this! I picked it up in Target in LA recently and am super impressed. It's an exfoliating tonic so It removes dead skin cells after cleansing and always leaves my skin looking healthy and smooth. I have pretty combo skin and it has reduced my oiliness and evened out my redness. There's also a cute Pixi store in Covent Garden now at Fouberts Place, which makes them a bit more accessible than going all the way to Target in LA!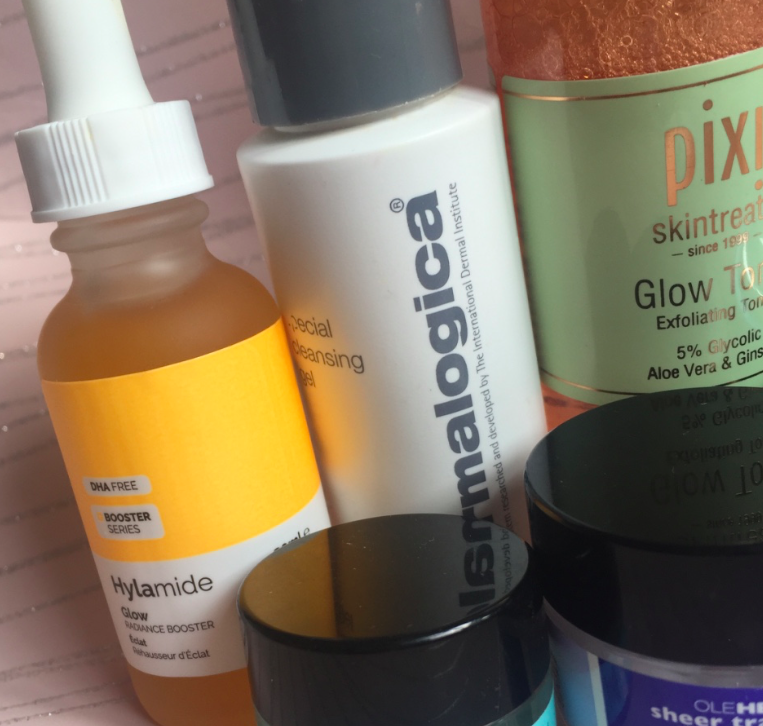 Hylamide Booster Glow Serum
This is one of those fancy concoctions that caught my eye in a Boots deal recently. I needed a new serum and this one promised me a glow with its 5 professional sounding 'technologies' so I thought I'd give it a go. It's just a face tanner with schmancy wording but that's okay, it provides a natural backdrop of radiant colour, evens skin pigmentation visibly and doesn't leave my face greasy before moisturiser.
Ole Henriksen Ultimate Lift Eye Crème
Now I don't think my eyes need lifting, but I got this in 'The Works' kit at Christmas and LOVE the cucumber scent.
It leaves my under eyes feeling tighter, brighter instantly refreshed with it's hyaluronic acid complex and nourishing avocado oil. Perfect for use in flight or after the night's out me and the girls are due to have in the city that never sleeps!
Ole Henriksen Sheer Transformation Moisturiser
This was my favourite product from 'The Works' gift set I received at Christmas. Its an oil free moisturiser that's so silky and light in texture. It contains fruit acids and vitamins C + E so it helps re-texturize the surface of the skin whilst healing and hydrating. The only thing I don't like is that it's in a pot, so my I have to carefully scrape it up on the top of my long nails!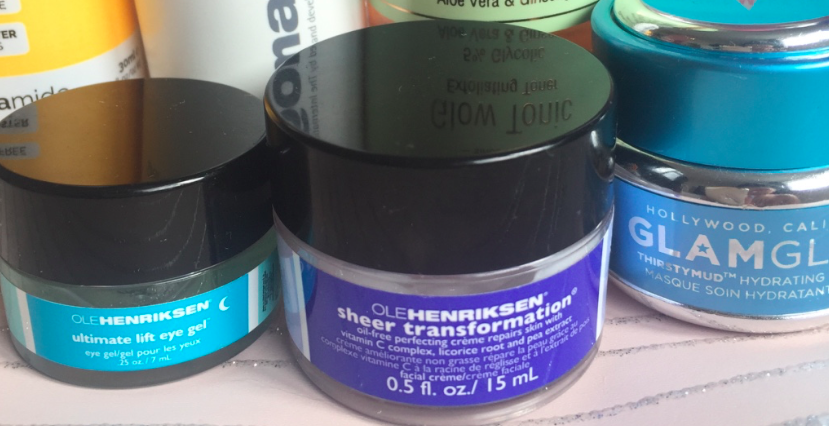 GLAMGLOW® THIRSTYMUD™ Hydrating Treatment
This is my in flight essential. I swear by it! I picked up a travel sized pot on the aisle of doom in Sephora back in New York a long time ago, and have literally slathered it on my face on every long haul flight I've boarded since. I always fly without any make up so during the flight I can rehydrate my face with this mask. It's clear so you can't really notice it and it smells delicious. It's the only thing that leaves my skin feeling fresh and hydrated and it's worth every penny.
Lastly my trusty Nivea Essential Care Lip Balm
It's the only lip balm that doesn't eventually leave my lips feeling drier. That might be because it's enriched with jojoba oil and natural shea butter. It really cares for your lips whilst helping to prevent moisture loss, leaving them soft and smooth (according to the website). And I believe them. Plus its only £1.65 so I own about 75.
What are your travel skincare essentials??