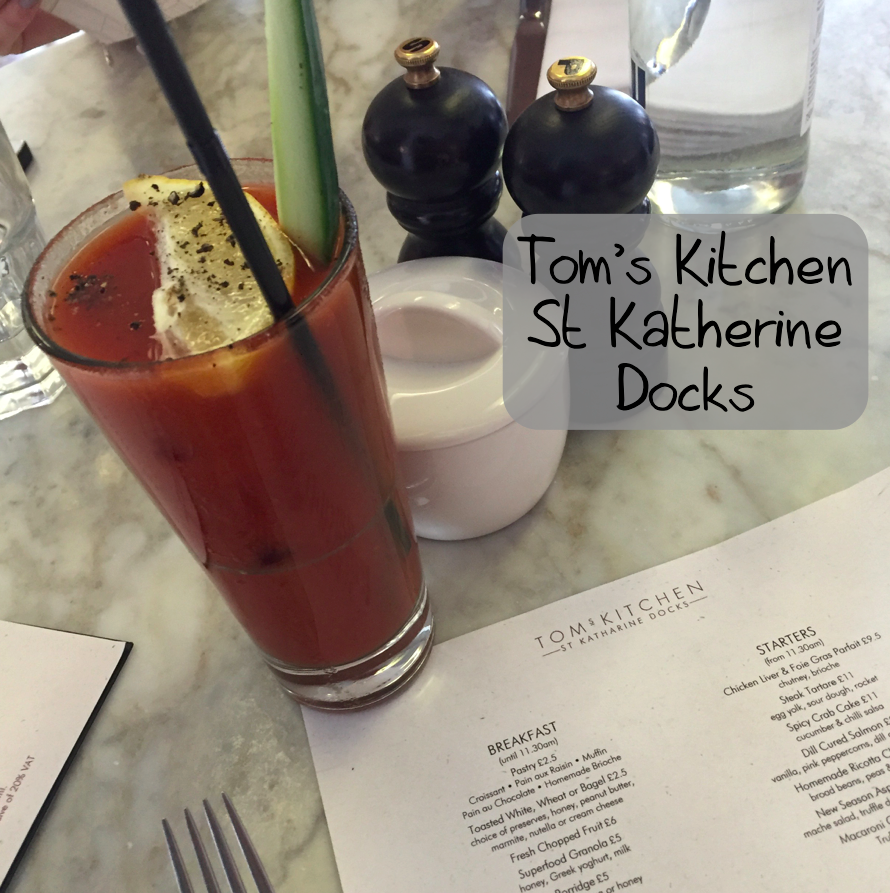 I love a good Bloody Mary + Eggs Benedict on a Sunday afternoon. Usually after a heavy Saturday evening but this time it was after a well rested night in with my best friend Laura who came for 24 hours for a huge catch up!
Because Laura had to be back at Victoria Coach Station for 7pm I thought it would be nice to make a real day of it. The springtime sun was trying to shine through the clouds and it was a lovely day to be exploring the city.
We started with Brunch at St Katherine Docks. I've been to Ping Pong here and love the location, it's a short walk from London Bridge and has a few chain restaurants along with some hidden gems.
Tom's Kitchen is one of my trusty places to pop in for dinner after work if I fancy something simply British and delicious. There's a couple now, my usual Chelsea spot, one at Somerset House and one here at the Docks.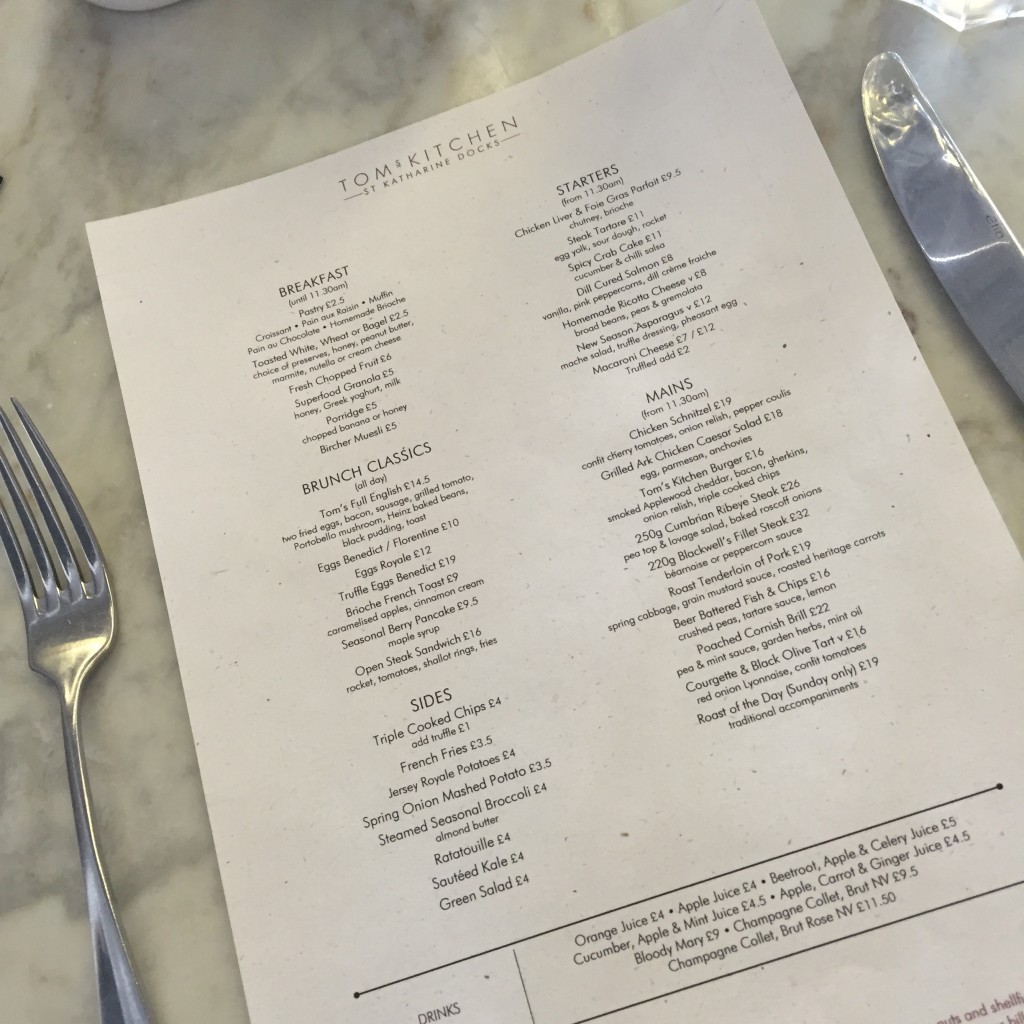 Their Brunch menu has all the classics eggs any way you can imagine, full english, pancakes and I love that you can just go all in with the Sunday Roast if you fancy.
Laura and I shared the Chicken Liver Parfait to start. It was perfectly light and smooth, served with an onion chutney and brioche toast. Not enough brioche toast! It was gorgeous.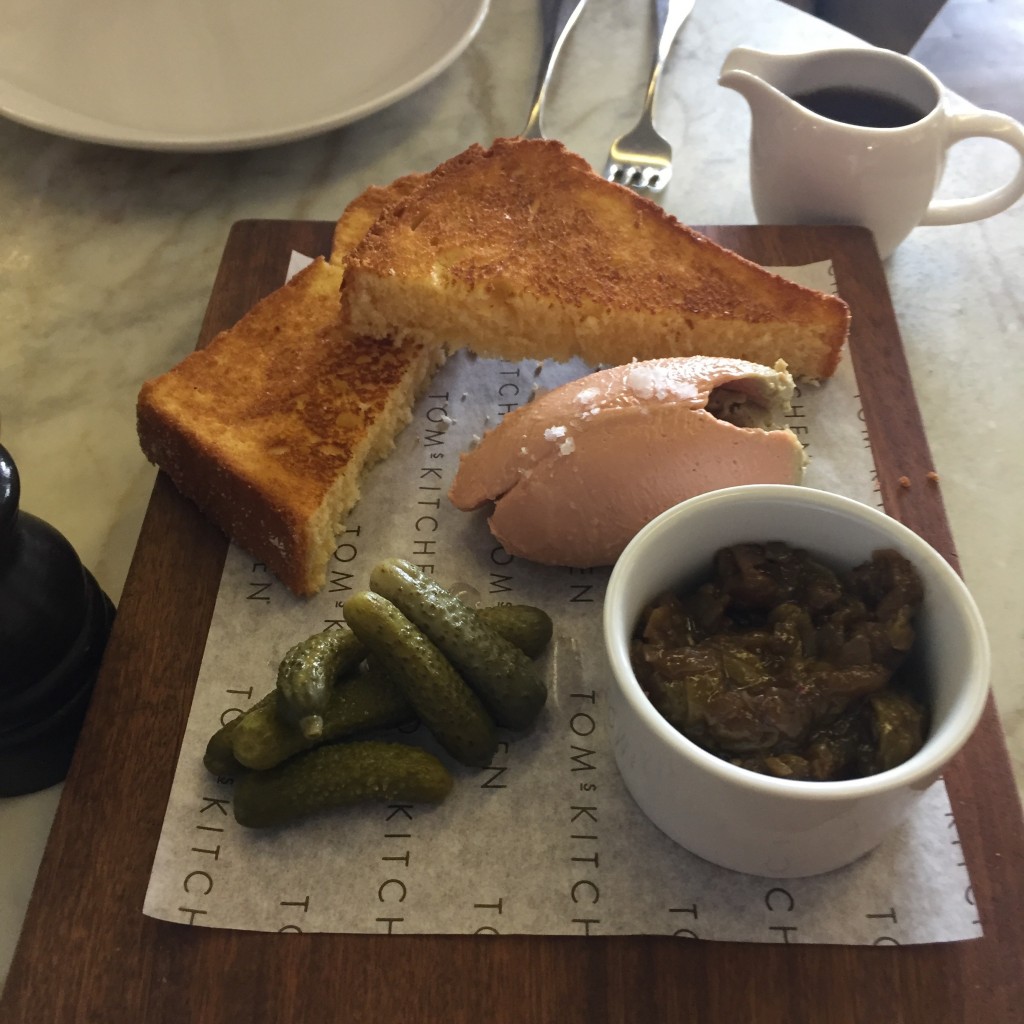 I then had the Eggs Royale, which was interesting because they were out of smoked salmon so served it with hot salmon flakes. It worked but in hindsight I should have just had ham. The muffin was quite heavy. I sliced it in half in the end because it was bloating me! But the eggs and hollandaise were spot on. Extra runny eggs. Perfecto!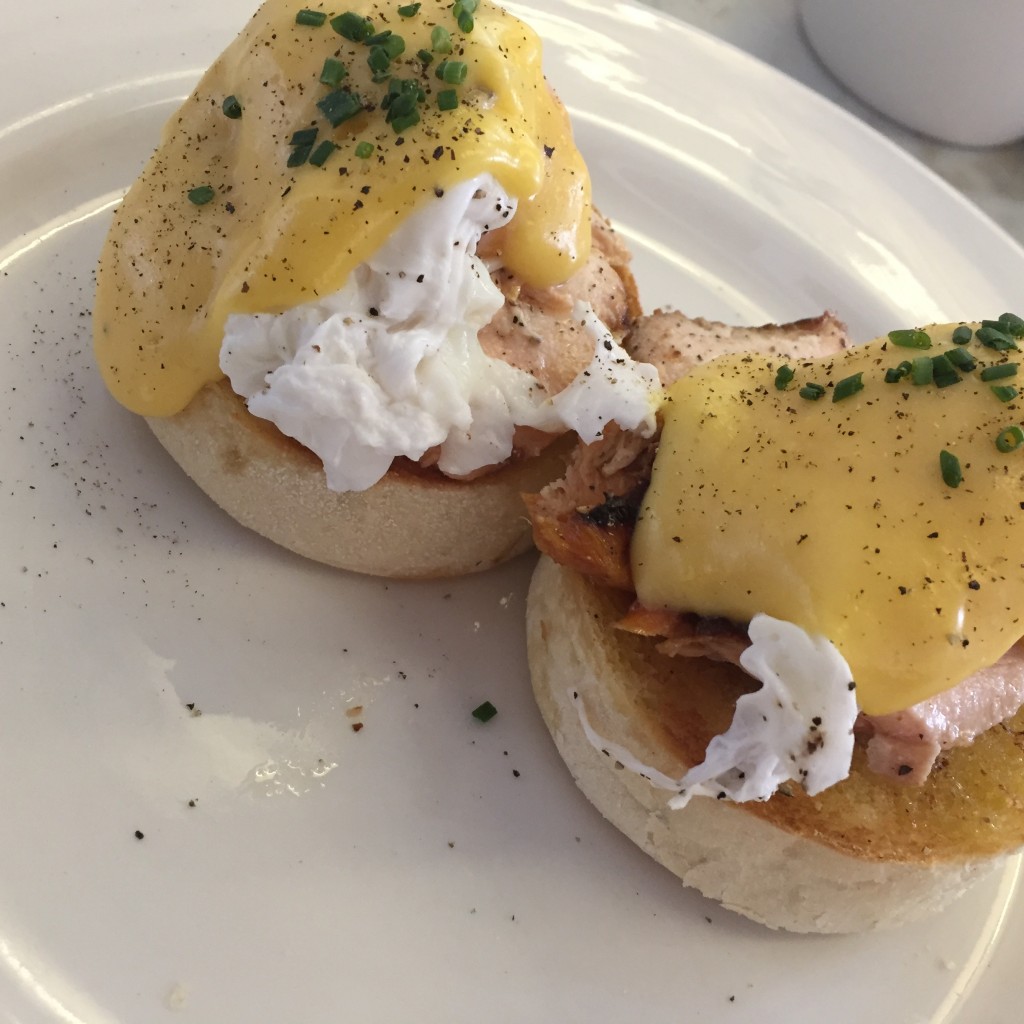 Laura had the Blueberry pancakes which were huge! 2 came pie sized baked in a deep set pan. The blueberries were cooked in the mix and they looked fab. Extra filling, but what I tried tasted light and sweet – cake like. The perfect Sunday Treat.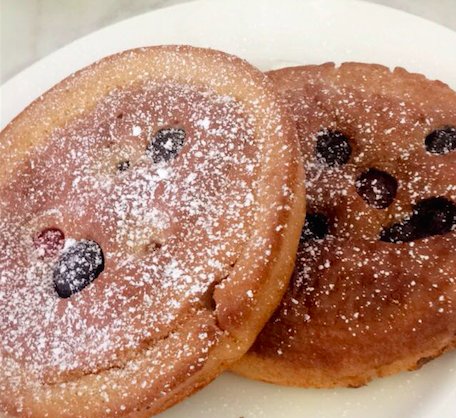 I'll definitely come back for Brunch. £25 each inc alcoholic drinks. Top.
More info on the location here.