Before I go into Sephora I always have to write a list otherwise I get so overwhelmed, start throwing random things in my basket and end up being too embarrassed to toss away what I don't really need/want at the till…. After creeping through the aisle of doom and throwing more unnecessary crap in!!
This time I had 3 solid items on my list: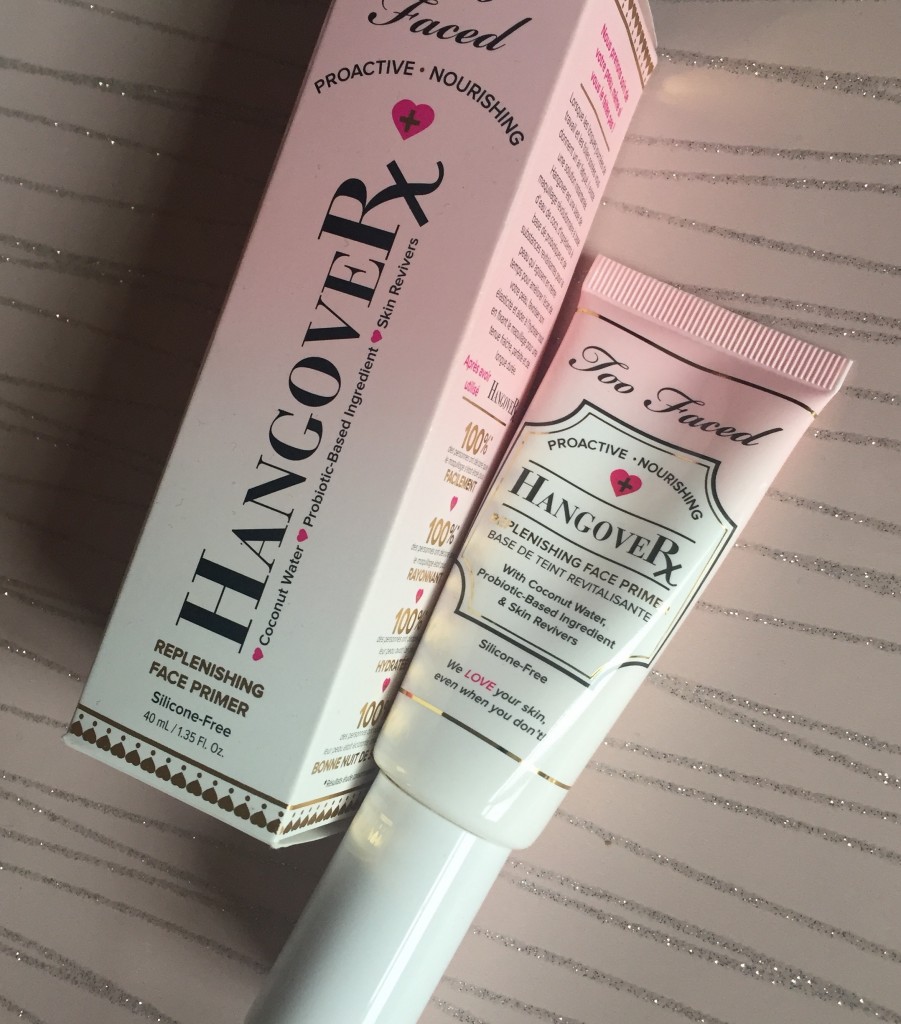 Really I just love the name! I mean if my skin is dried out and 'hungover' and this can help a girl out then why the hell not!! I tried this out in Debenhams when dress shopping the week before I went out to LA and knew I had to get it – I just couldn't justify the £28 before my trip (& payday) So saved myself. It promises smoother make up application, more radiant skin and plenty of hydration. It's main ingredient is Coconut Water – a probiotic based ingredient that's going to boost radiance and it contains glycerin so it's gonna lockdown my make up for 'a fresher, longer and more flawless wear.'
Becca Shimmering Skin Perfecter in Champagne Pop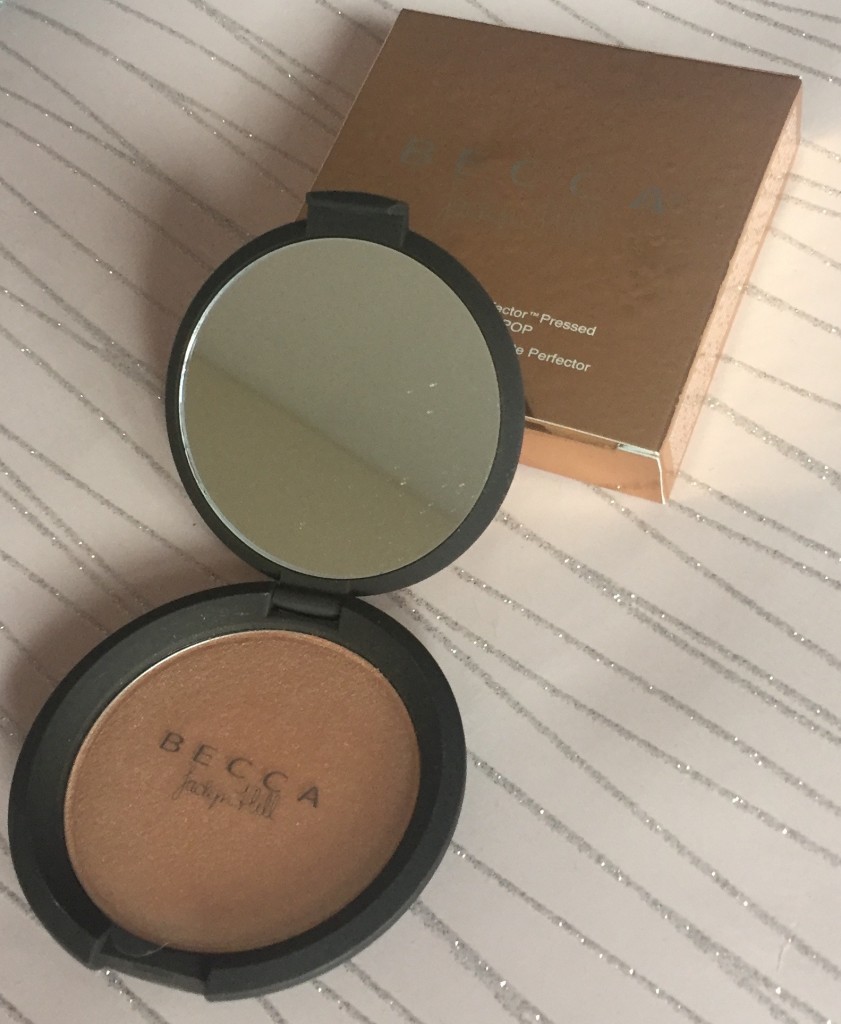 Queen Jac! I salute you. I'm so late to her party. I mean how can I only just be buying this? Why I didn't pick it up in Vegas in October on that giant haul I don't know, but MATE. This is my new favourite. Bye Mary-Lou. We just got peachier and that light is shining off my high points glistening in the LA sun.
Kat Von D Everlasting Liquid Lipstick in Lolita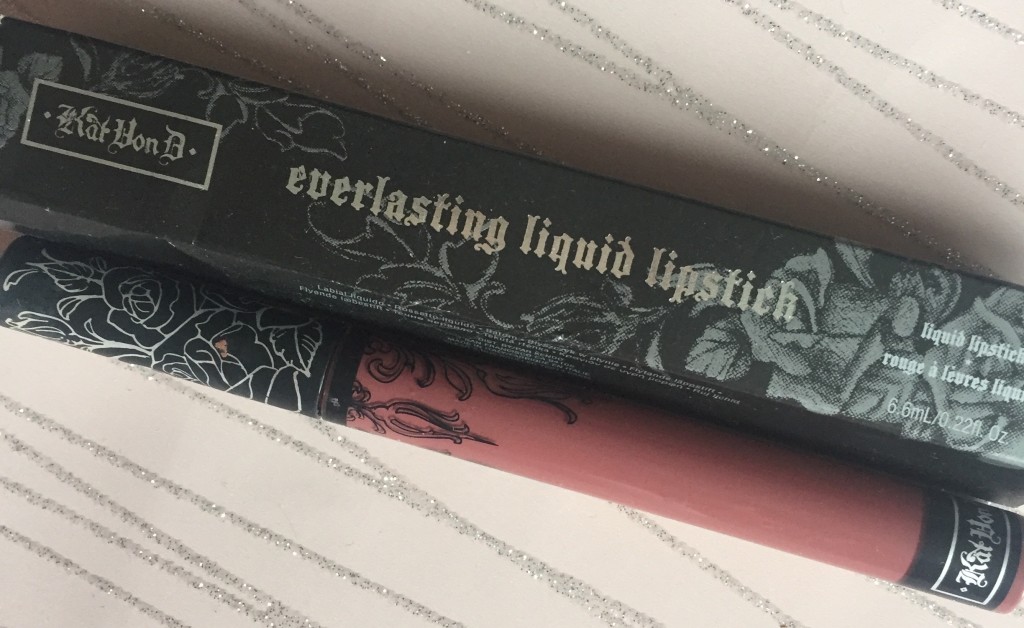 Another Youtuber fave. I was keen to try the Anastasia Liquid Lips but couldn't pick a shade, and all my favourite YTers have mentioned Lolita by KVD. I was thrown off from the choice of nude, but after swatching all three Lolita was definitely my favourite, it's a darker dusky rose, purply nude & isn't like anything else I own. It can be a little drying, but I just swept some EOS balm over the top and found no cracking, plus it's super long lasting.
I'll definitely invest in some more shades on my next Sephora visit.
The aisle of doom did get me but only for this Glam Glow matte lip plumper. According to the sales girls 'Plumprageous' is a Matte lip treatment that you can use as a primer. I've been looking for something that dries down and isn't a gloss, so am keen to see how this goes on with a liner + matte colour. Stay tuned for pics on that when I next check in with my current favourite lip look.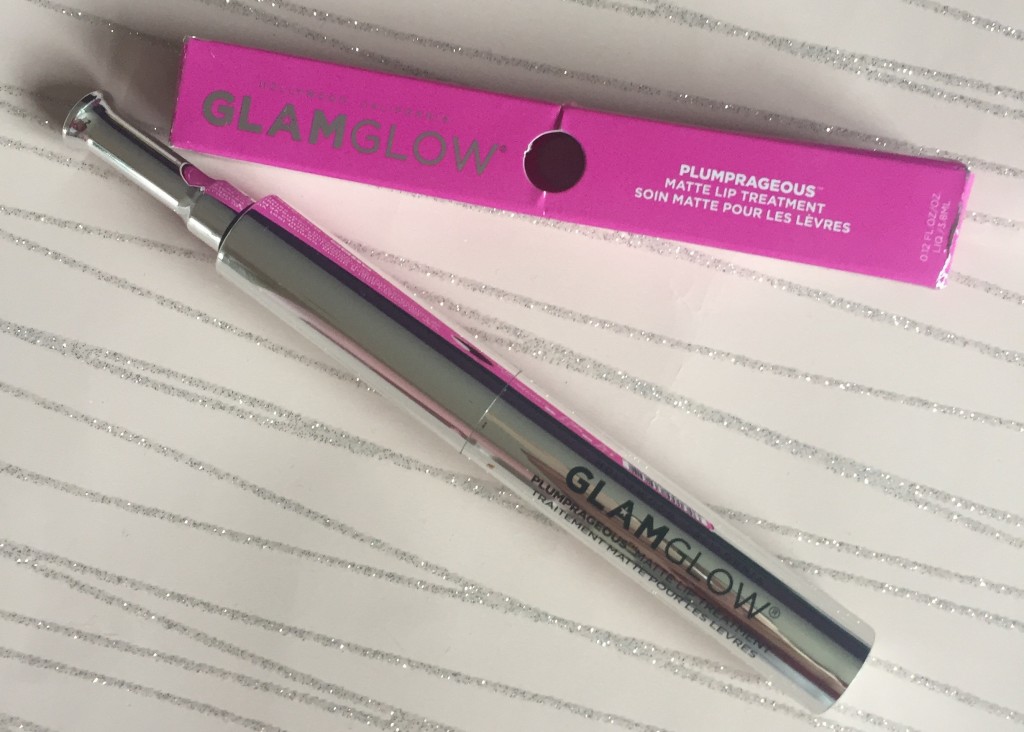 I also cashed in on the old Beauty insider Birthday gift!! – I am going to New York next month, but she offered me Marc Jacobs how could I say no!!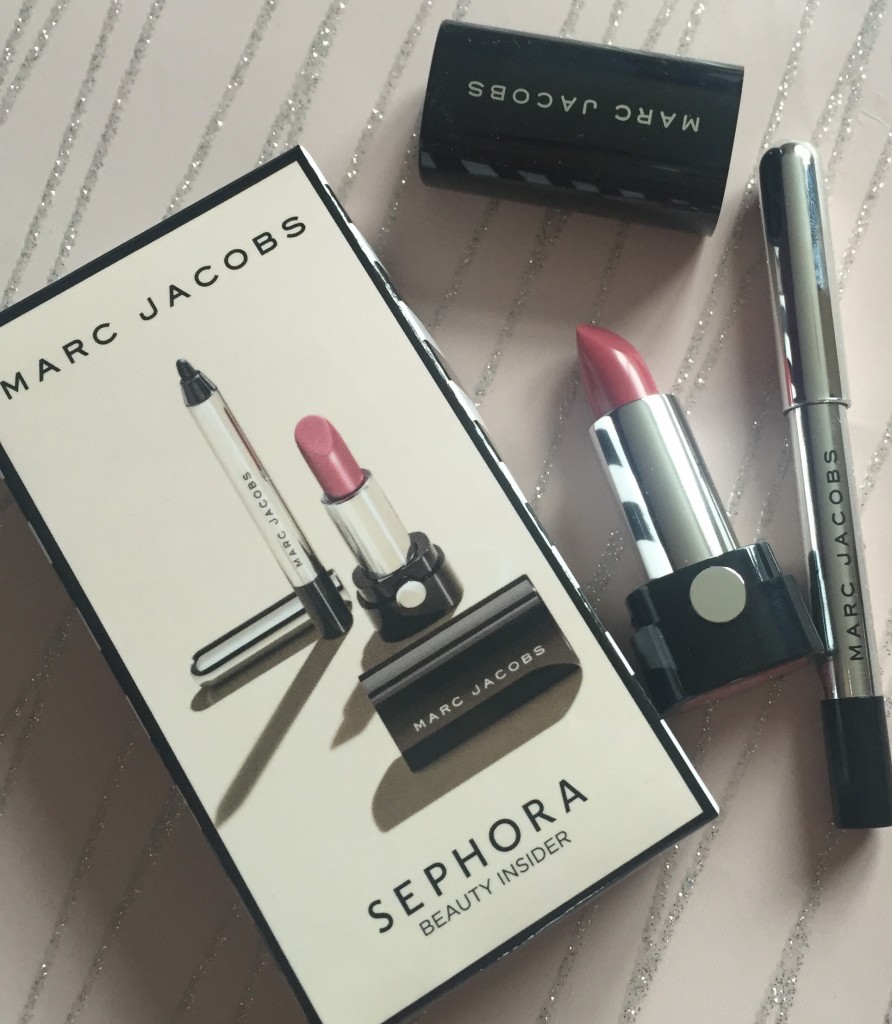 Mini eyeliner + Lipstick. Too Cute.