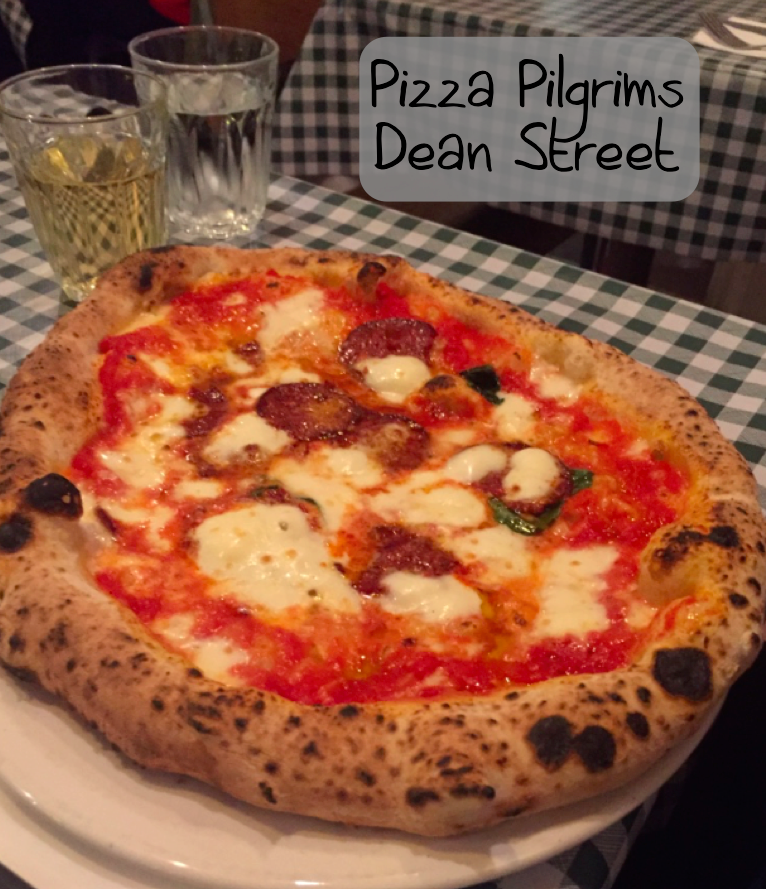 Since Franco Manca has become more of a chain I've been meaning to check out Pizza Pilgrims. I've walked past this lovely spot on Dean Street in Soho a few times and checked out their website. It's so fun, it tells you their story and gives an insight to how it all started with an idea in the pub, then how it evolved from an adventure into a van and now 3 pizzerias!
Dean Street was their first permanent base and now they have two more – one on Kingly St and a new one out east at Exmouth Market.
At the Dean Street location you walk in to a small seating bar with a large stone oven, we were led downstairs to seating in the basement which had a ton of tables with cute chequered table cloths, there was even table football in the corner, such a casual, quirky vibe.
Their pizzas are traditional Neapolitan sourdough, all ingredients are imported from Naples you can read more about them here.
The menu is super simple no frills, classics and a special. Everything is so reasonable. We shared 3 pizzas. Pictured are the Aubergine Parmigiana and the Portobello Mushroom + Truffle. They were absolutely delicious.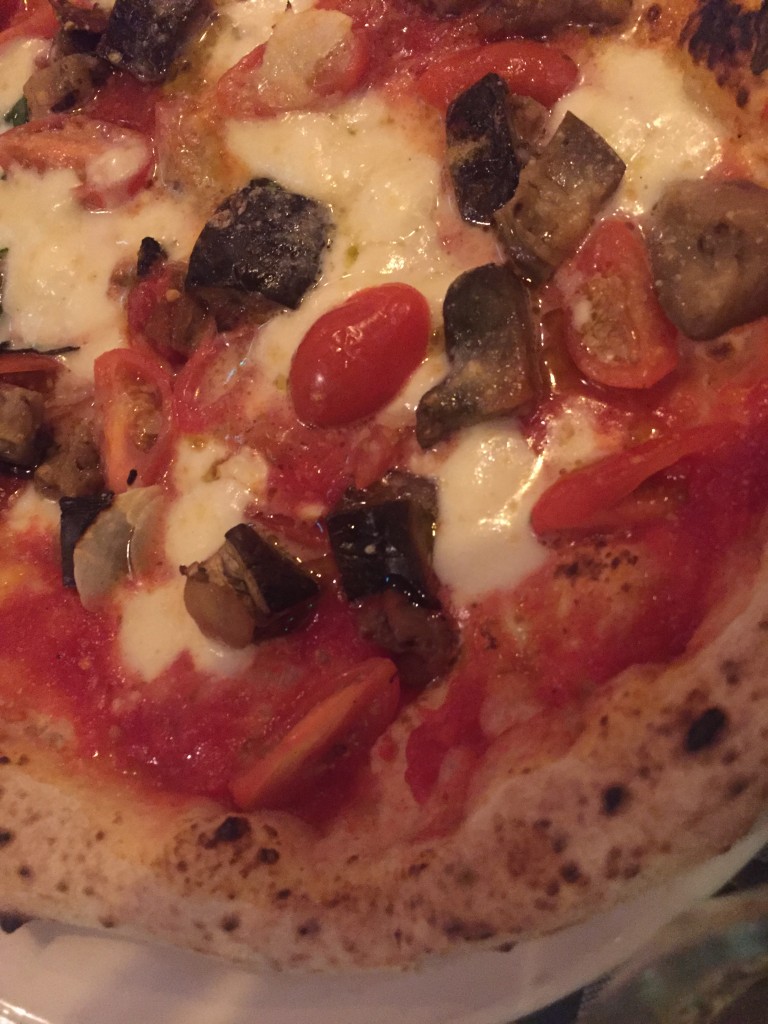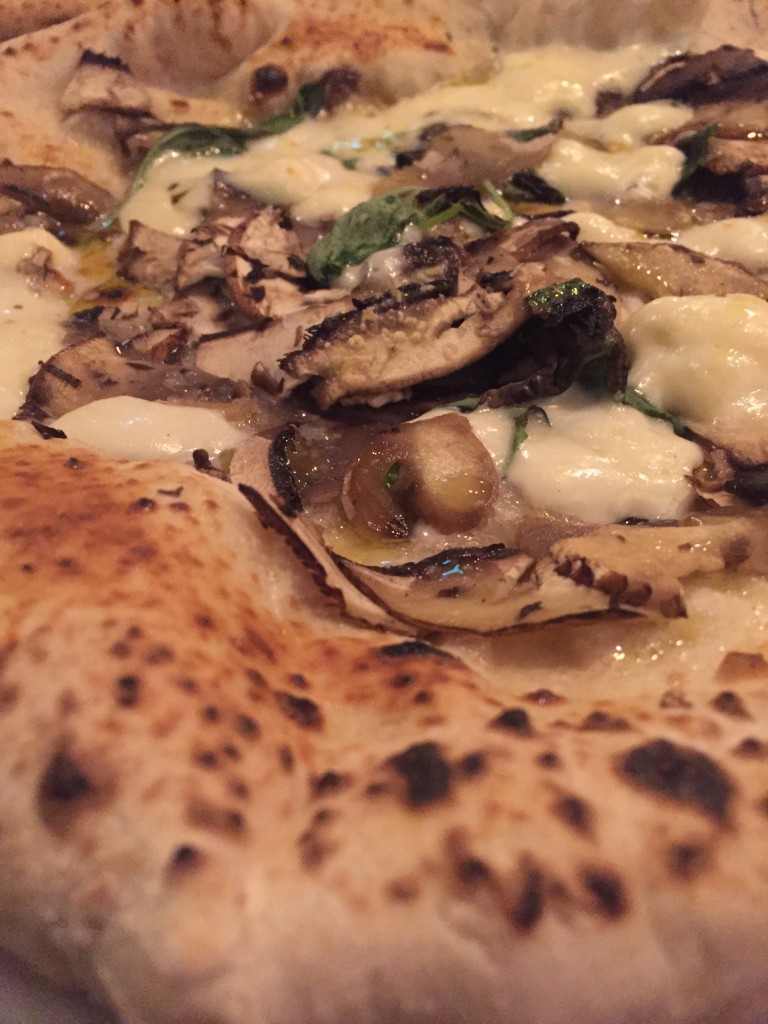 But…what knocked my socks off was the 'Nutella ring' dessert. A warm sourdough ring filled with melted Nutella, topped with icing sugar. WOW. Such a treat. If you go you must get one even if it's to share after the yummy pizza.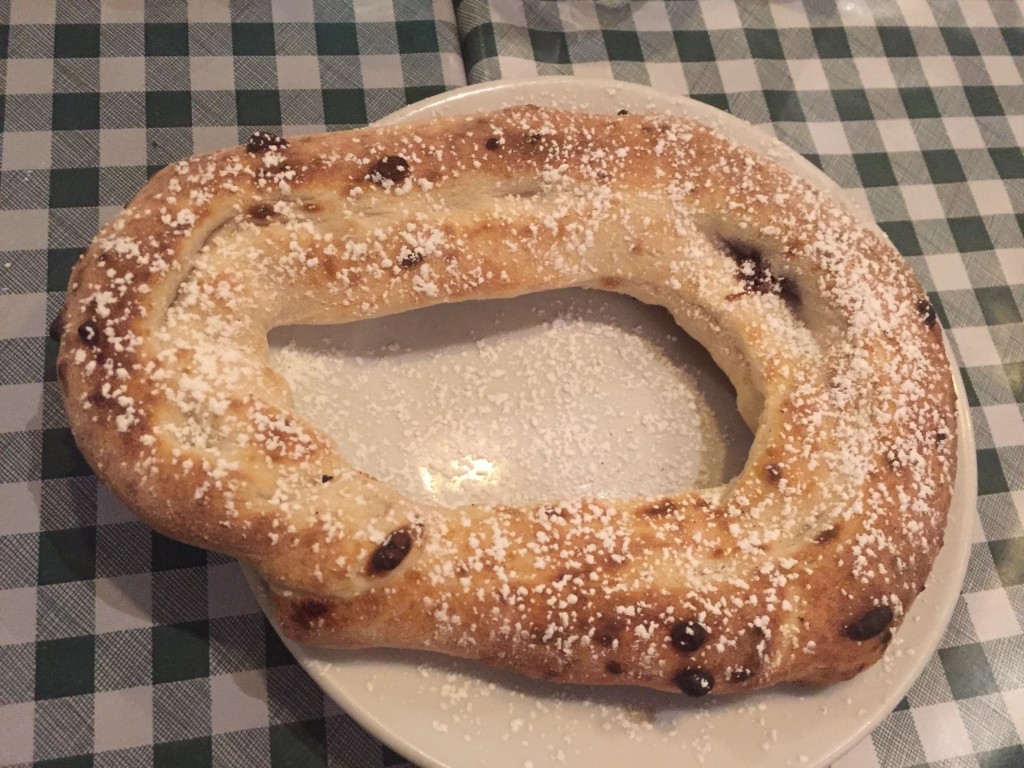 Dinner was £20 each and we had a carafe of wine. This is my NEW FAVOURITE PIZZA SPOT for sure.
Ironically opposite is a Pizza Express that was half full. Obviously people have caught onto the massive deal and way more fun experience they'll get next door. Also who wants to pay £12-14 for a conveyor belt pizza?!