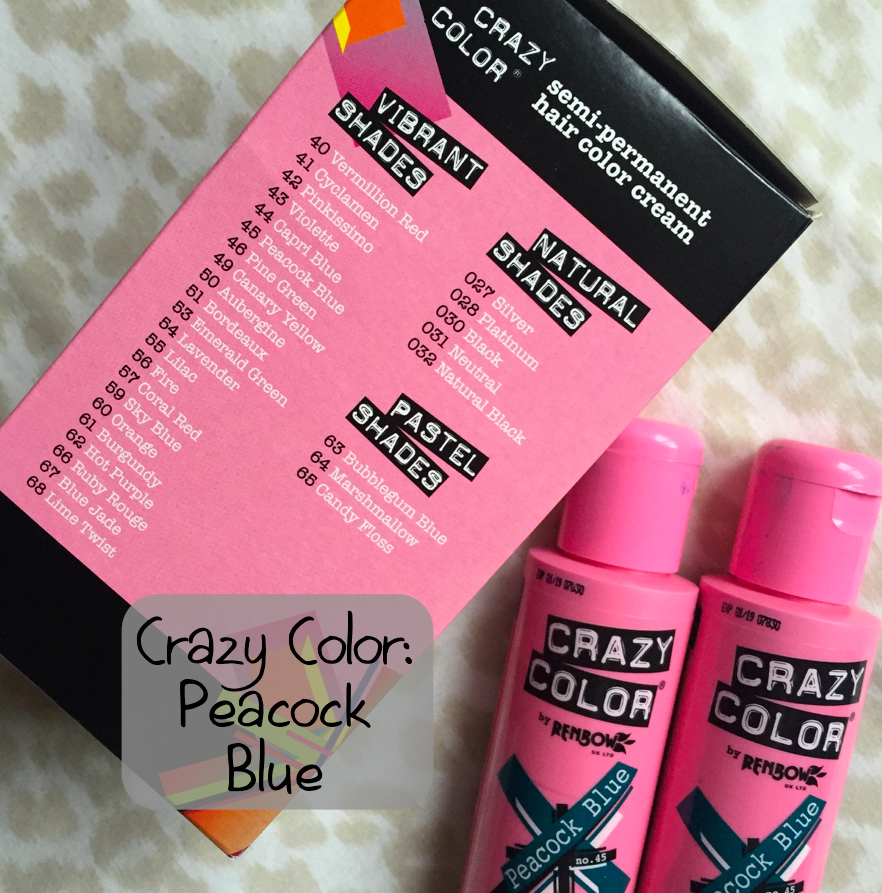 Every year I like to change up my hair, just temporarily…and then go back to the classic brown with a few highlights underneath. I had the Black Cherry red year before last and a deep purple put through it last year. But every-time its not been as vibrant as I've wanted and only really shown in good sunlight.
On mother's day my cousin Maria had the nicest, BRIGHTEST red in her hair I've ever seen. It looked so good on her! She said it was Crazy Color, it's semi permanent, she got it from their website.
Her whole head was bleached though, she has super short hair so gets away with it. I could never pull that off!
I didn't want red though, I actually sent these pictures I found on Pinterest to my Mum back in November…So when I saw the amount of choice of the website go a little over excited!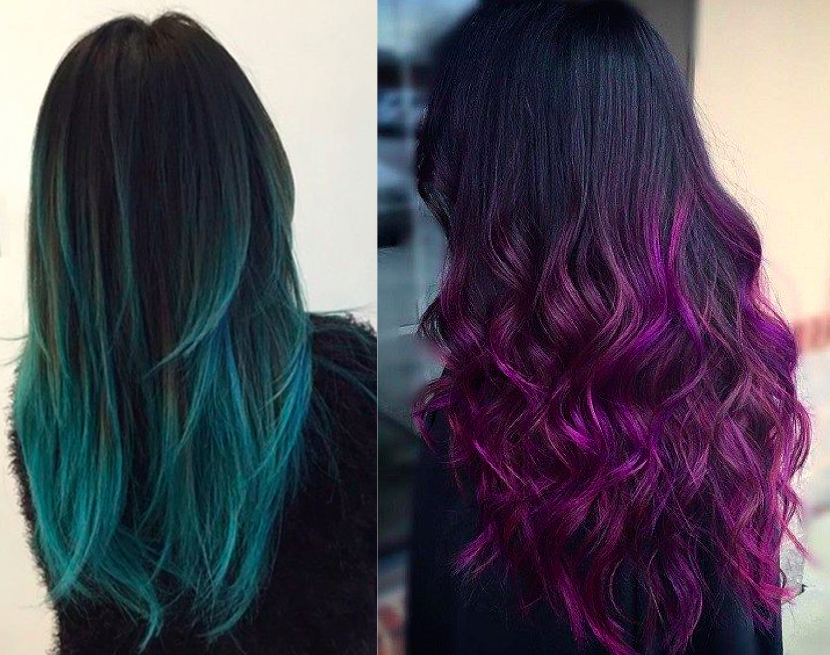 I do still have my heart set on purple, but I found this Peacock Blue colour and thought I'd give it a whirl first.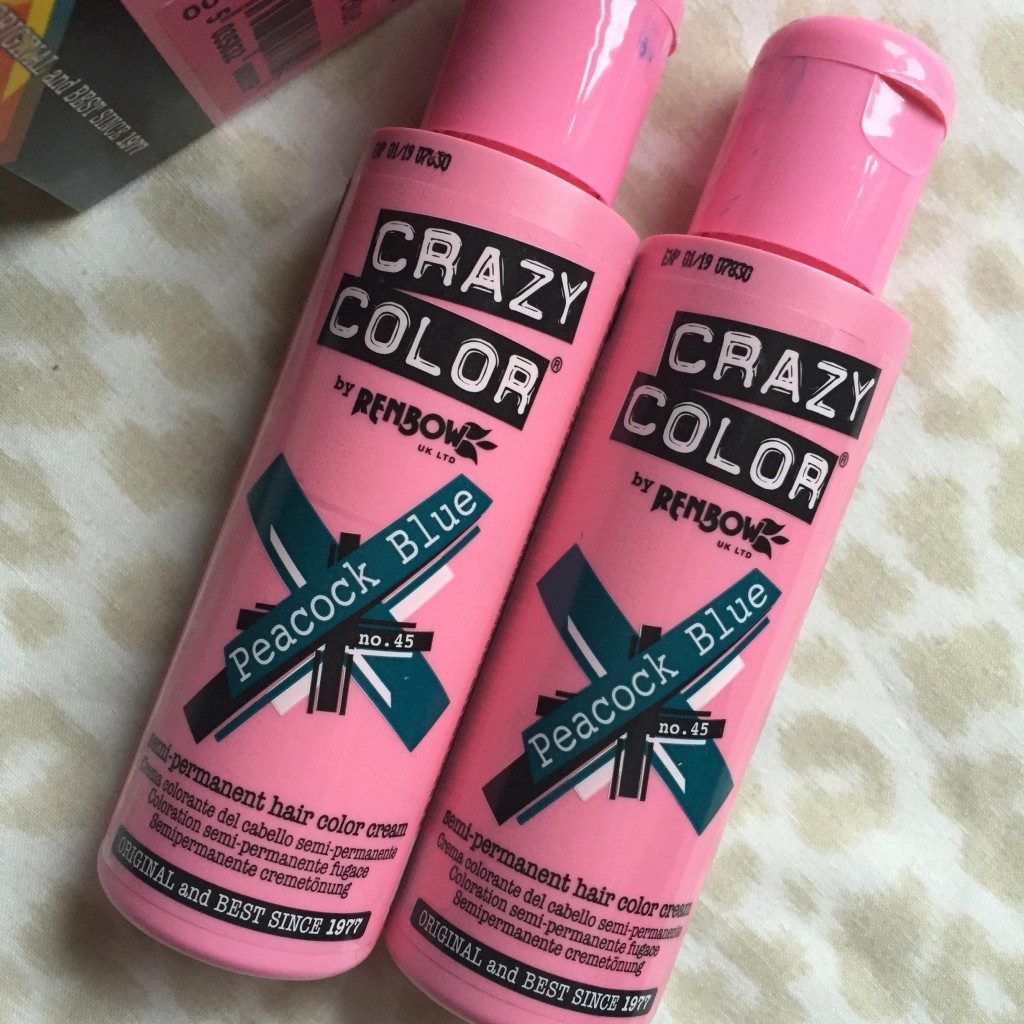 Slowly I'll go through them all blue, purple, red haha. But last Monday Sarah came to do my usual highlights. I have 2 %'s of bleach put through the underneath of my hair. I don't like to have it on top because I don't have the time (or patience) to maintain it. It gives a nice choppy look that you can see from the back, but also looks ombre from the front because the lights aren't on top. I love the way she does it.
As well as the highlights she gave me a nice wash of this Peacock Blue.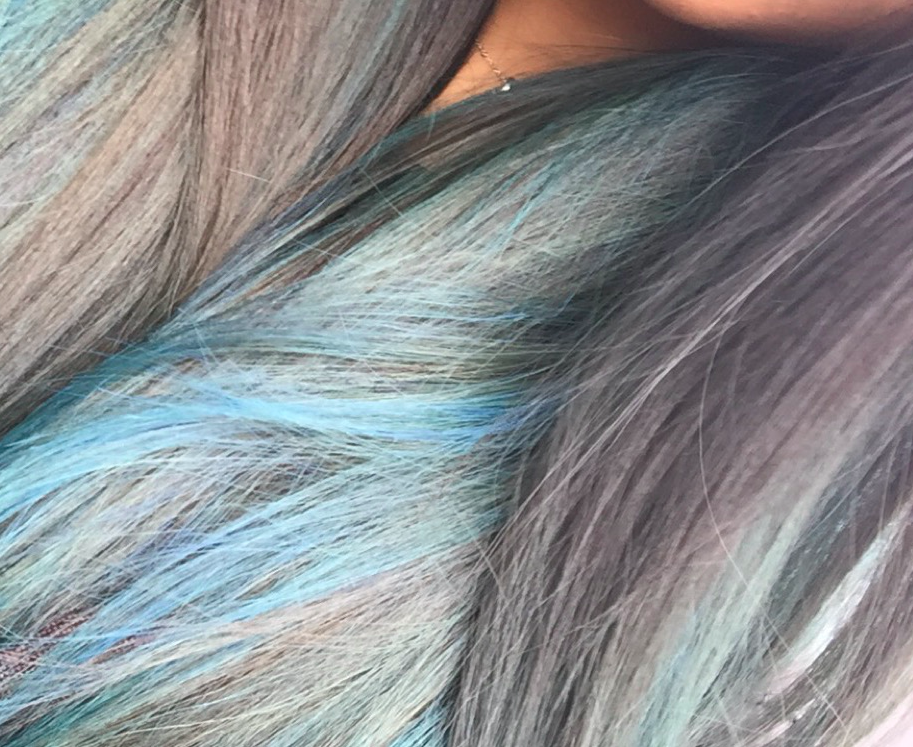 MATE it was so blue! I didn't want to post just an after pic with all the glory though, I wanted to share some of the process. I bought a box of 4 bottles and used 2 to cover all of my hair.
I looked like a total smurf when I got out the shower as well, I probably should have rinsed it over the bath!! Thankfully I wore gloves so my sparkly nails didn't stain, but everything was blue. It should definitely should have come with a disclaimer, this isn't like normal hair dye, everything was stained with a blue tinge! – I just had to keep remembering it's semi permanent and will eventually fade.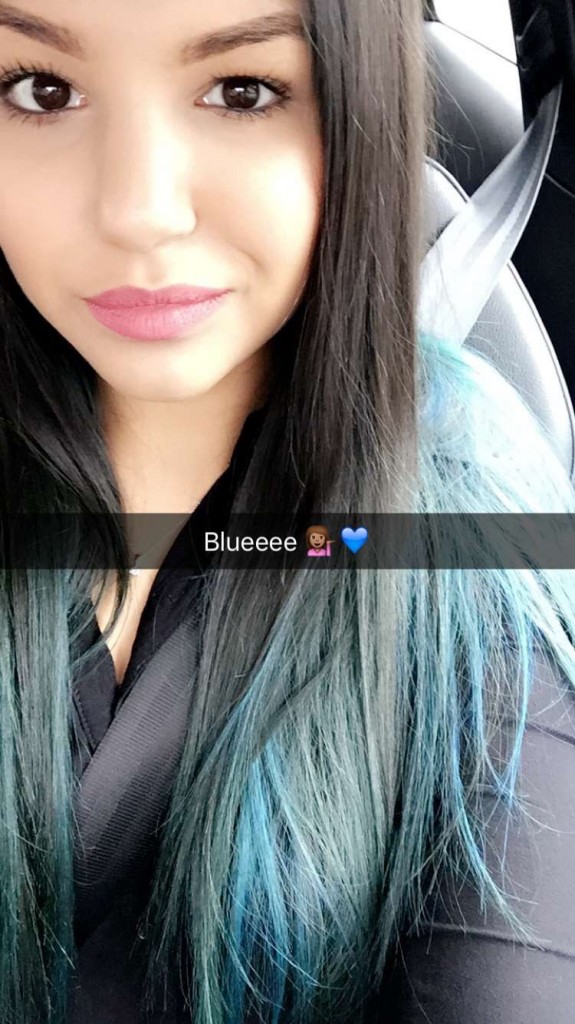 Stained towels and very blue shower tray aside.. My hair looks insane. I LOVE IT. It's exactly what I had in mind back in November and I'm so happy that it turned out how I imagined.