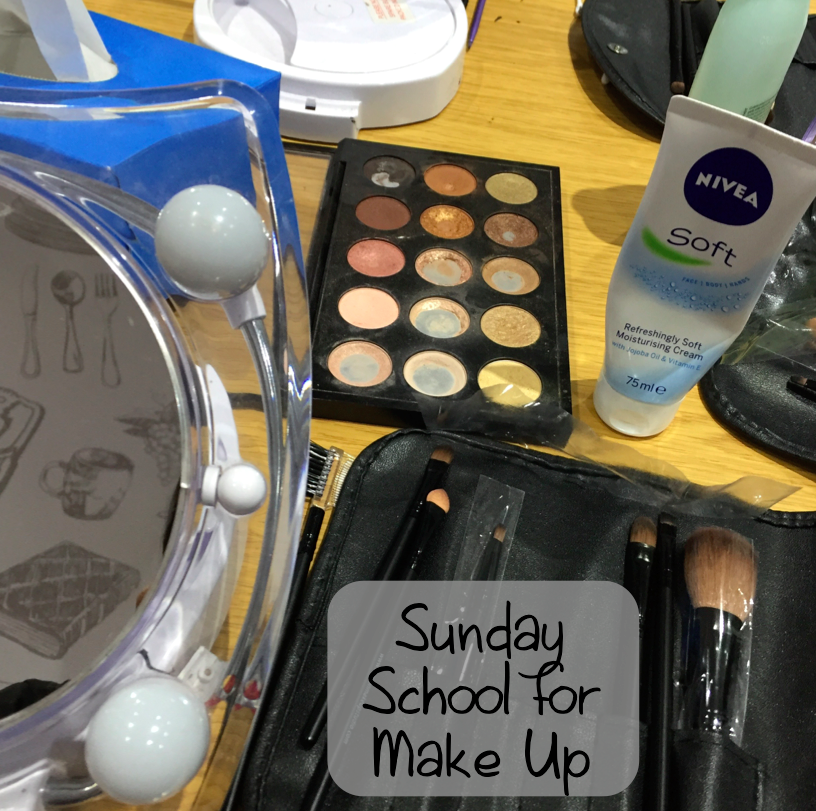 For Christmas my Mum bought me and my brother's girlfriend and cousin an afternoon at a London hotel doing a make up workshop on Wowcher.
With me working 6 days a week and travelling so much recently it's been so tricky finding a day that we're all free.
Sunday afternoon the 3 of us went up to the Wesley Hotel in Euston for our 3 hour session. There were 15-20 ladies on a long table. Each position set up with a table mirror, cleanser, toner and moisturiser – the idea to start the 3 hours with a nice clean face and apply make up using our talented artist's skills.
The girls Sophie and Sheila were both experienced make up artists. Sophie particularly working in film & TV.
I watch an awful lot of videos on youtube, and am very aware that more than 50% of the girls aren't trained make up artists. Just because you have a Sephora addiction and some free time to make a few videos about it doesn't make you a make up artist.
I was keen to pick up some tips from both the girls about colour matching, contouring and eyebrow fades.
It's so important to know your own face and what suits you. It's easy to watch a youtube tutorial and then make yourself look crazy following someone with a completely different skin tone, type and shape than you. So this session was more about finding out what looks good for ME not what's on trend at the moment, or necessarily how I need to be applying the make up.
We started with eye make up, which I learned I should be doing first whilst in LA when the lovely Amy created a beautiful smoky eye on me and I had to clean up the fallout. The idea is to make your mess, clean it up and then apply your base so you're not wasting time cleaning up and trying to re blend your base!
Makes sense right?
I wanted to learn how to do a smoky eye on myself, I only really wear eyeshadow on a night out so don't get much practice and sadly I won't have Amy on hand everytime. It was great for me to learn about base and transition shades, blending through the crease and how near to the brow bone I should be applying the product.
The girls used a model to create a basic eye look and then we followed on ourselves, they then came around the room giving us individual pointers on how we could improve and I now know how to create a nice simple smoky eye on myself! Brilliant.
I also used gel liner for the first time which was a little scary, I don't have the time or patience to perfect a tidy line with all that effort when my kat von d tattoo liner goes on in one swipe, but it was fun trying.
After shadow and liner, for a glam look I'd add lashes and a little slick of mascara.
We then did our brows with a powder, in this case a brown mac eyeshadow. I've been guilty of rocking a bold block brow over the past couple of years and really need to tone it down, so learning how to fade them inwards starting from middle to tail and blending what was left on the brush to the centre was a fab tip I picked up for a more subtle look.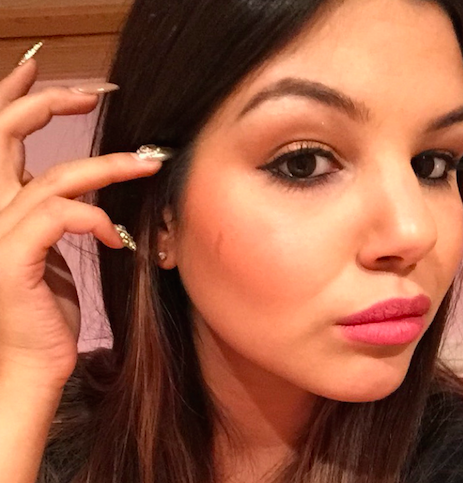 Finally we got to the base. Colour matching is a huge thing to begin with and you'd like to think basic, but there are so many girls walking around with the wrong shade of foundation. Me included because apparently the girl in MAC has colour matched me 2 shades darker than what I should be wearing. WHY?  because at 25 a pop for foundation there you wanna be walking away with the right shade!! I mean come on!
Make up is supposed to enhance your features, not be used for self esteem, you want to be wearing a foundation that enhances your complexion and doesn't look like you're wearing layers of warpaint trying to hide away your features.
Once we were matched up the girls taught some contouring and highlighting basics – which I already feel quite confident in but grabbed a few tips to avoid that 3 stripe look and before we knew it the 3 hours were up.
For someone who self confesses to being a make up addict, I got so much out of this session. Learning about how I should wear make up to enhance my features, and the right colours to match my skin tones.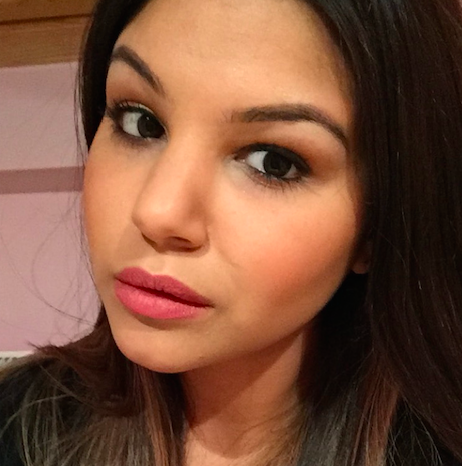 It was nice to be in a neutral environment, where an artist on a counter wasn't pushing me into rewarding them with commission. And I had such a fun afternoon with my cousin and brother's girlfriend.
Highly recommend the voucher has now expired but the page gives you more details here.