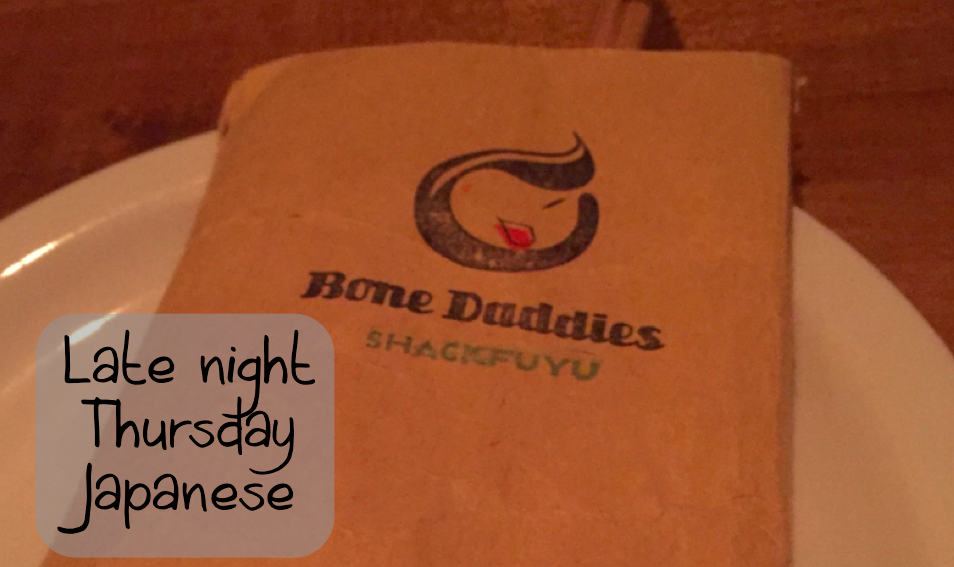 Sister of flesh & buns. From the quirky ramen kings at Peter Street that offer New York inspired rich ramen with rock n roll music …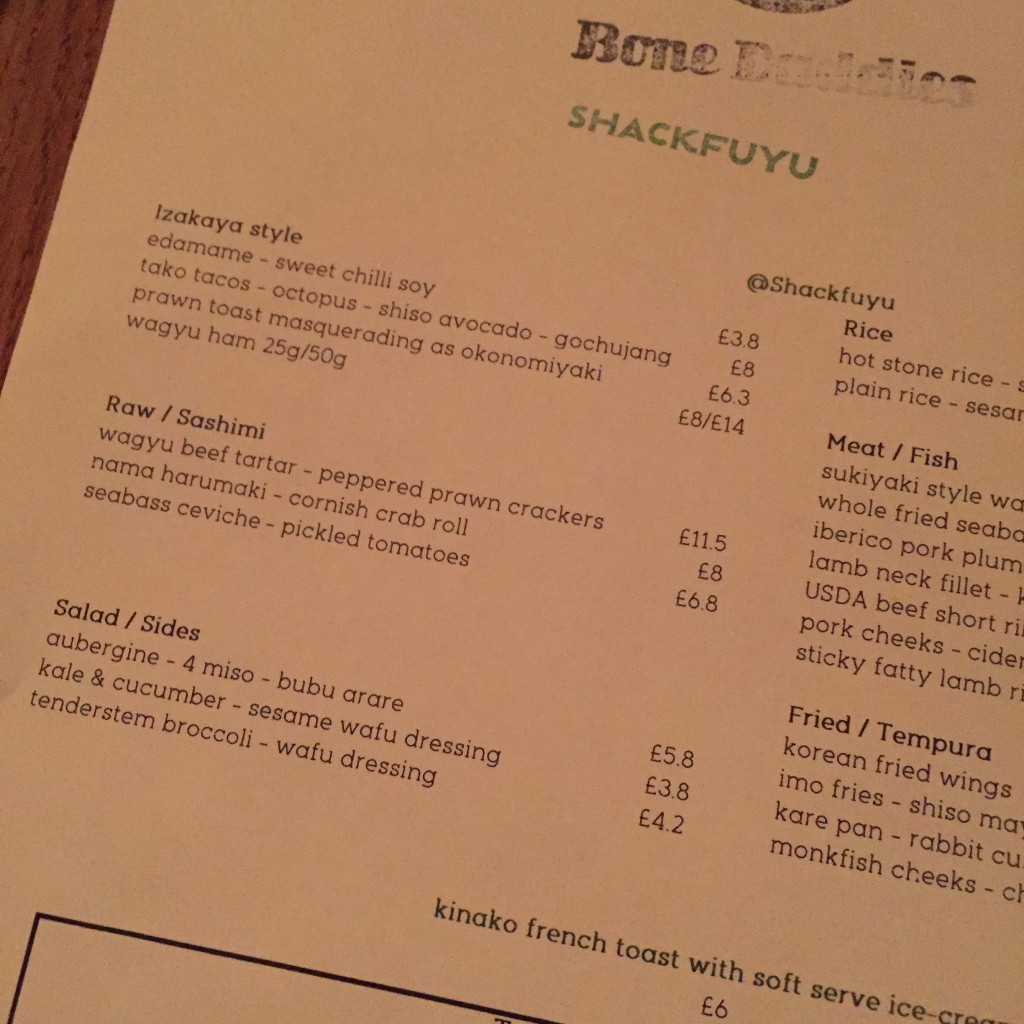 Shackfuyu offers a Japanese take on western food. It's on Old Compton Street and was previously a pop up. It closed, refurbed and became a permanent spot at the end of 2015.
The idea of Japanese twisted western dishes had me going after a long day of work. I love the idea of casual dining and because I'd finished late, the concept of sharing plates was right up my street.
We arrived around 21:45 and were sat immediately. People were generally finishing up their dinner at this time, but they were more than happy for us to sit and take our time which was nice.
We went for Korean wings which were sticky and sweet topped with sesames,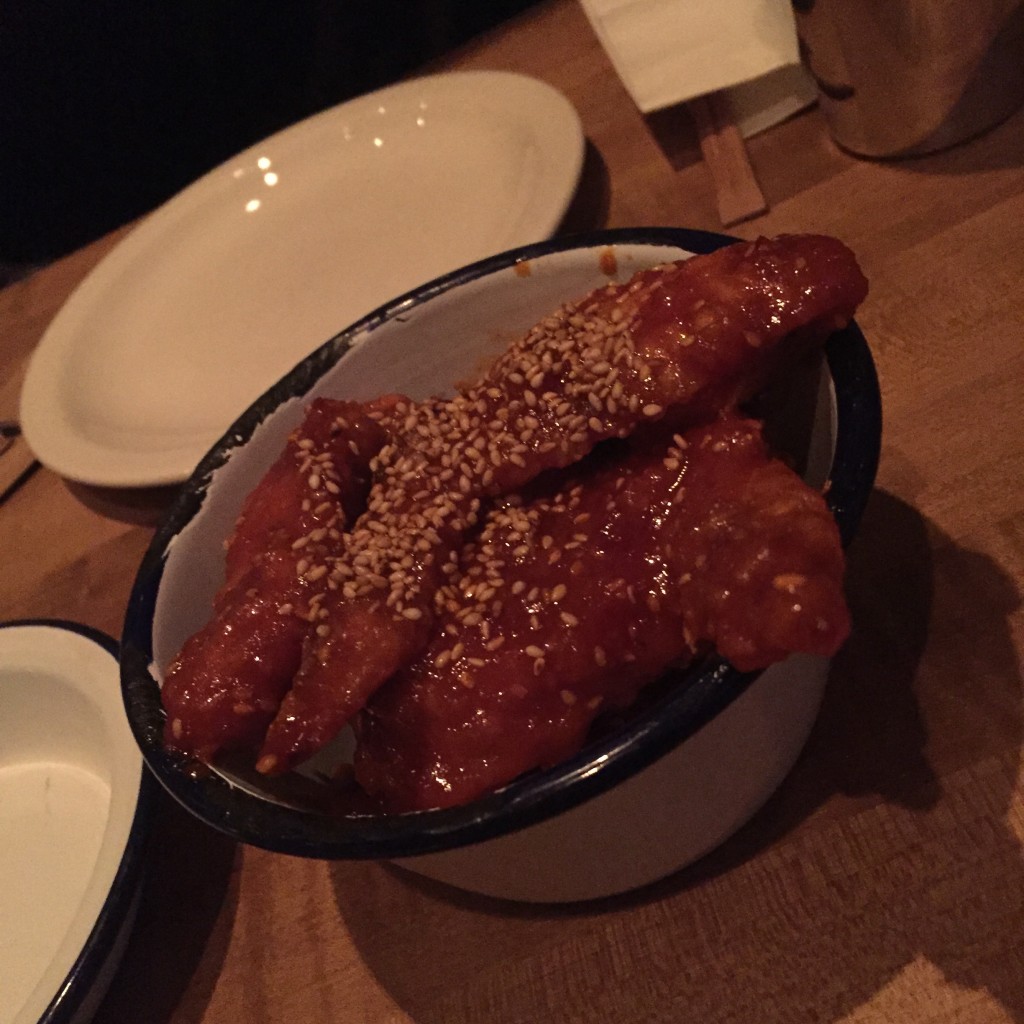 Aubergine in miso with seaweed sprinkled over top,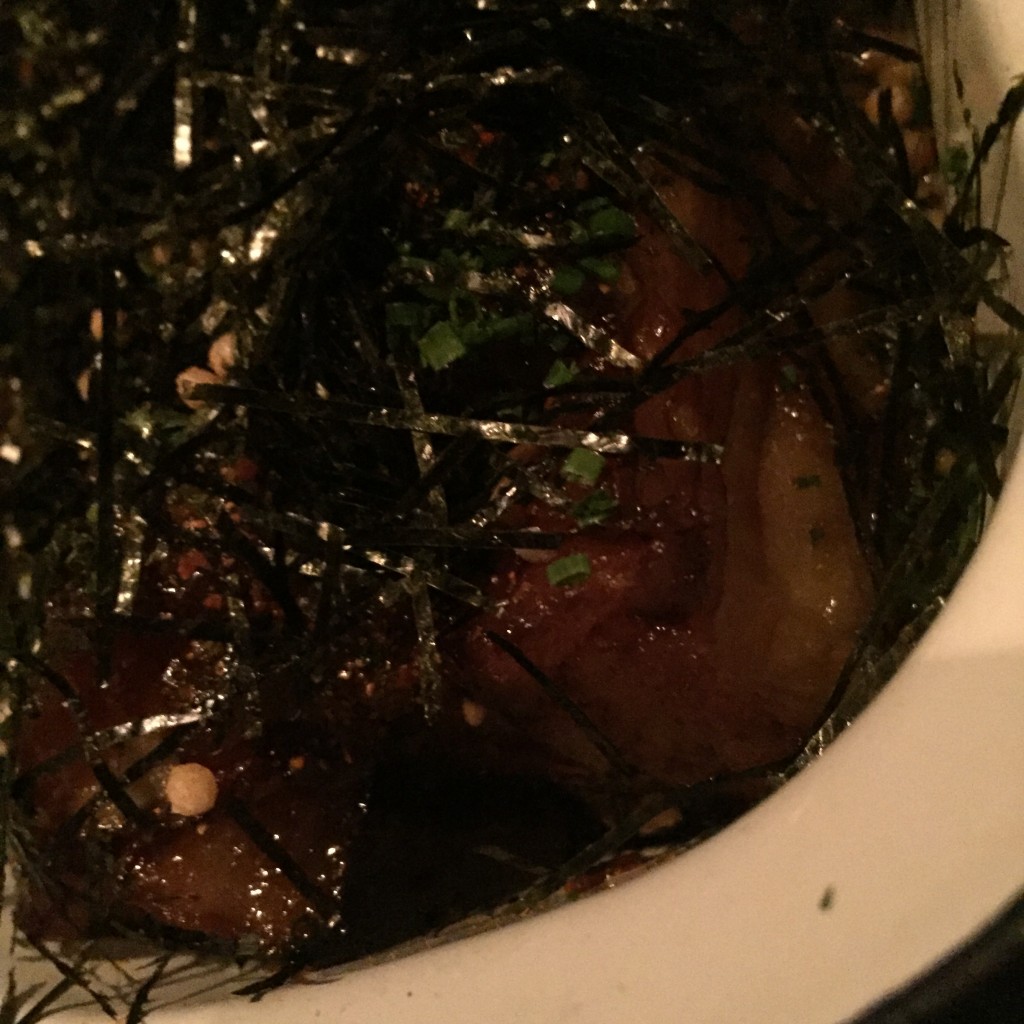 Hot stone rice with beef, chilli and black sesame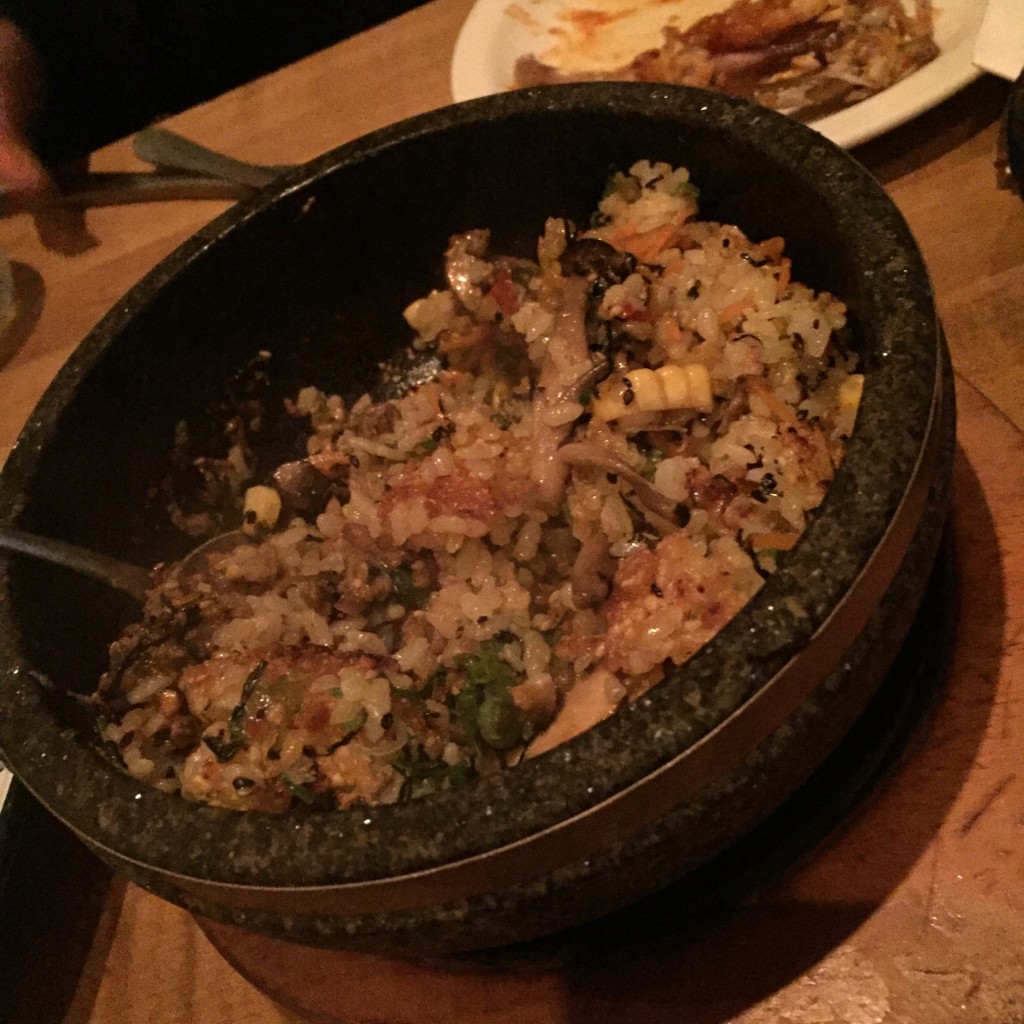 And the short rib – Bo Sasam style: do it yourself style with pickles and lettuce wraps. We ordered this because as we sat down a plate was served to the table beside us. So glad we did because it was fun, social and the meat was delicious as it looks.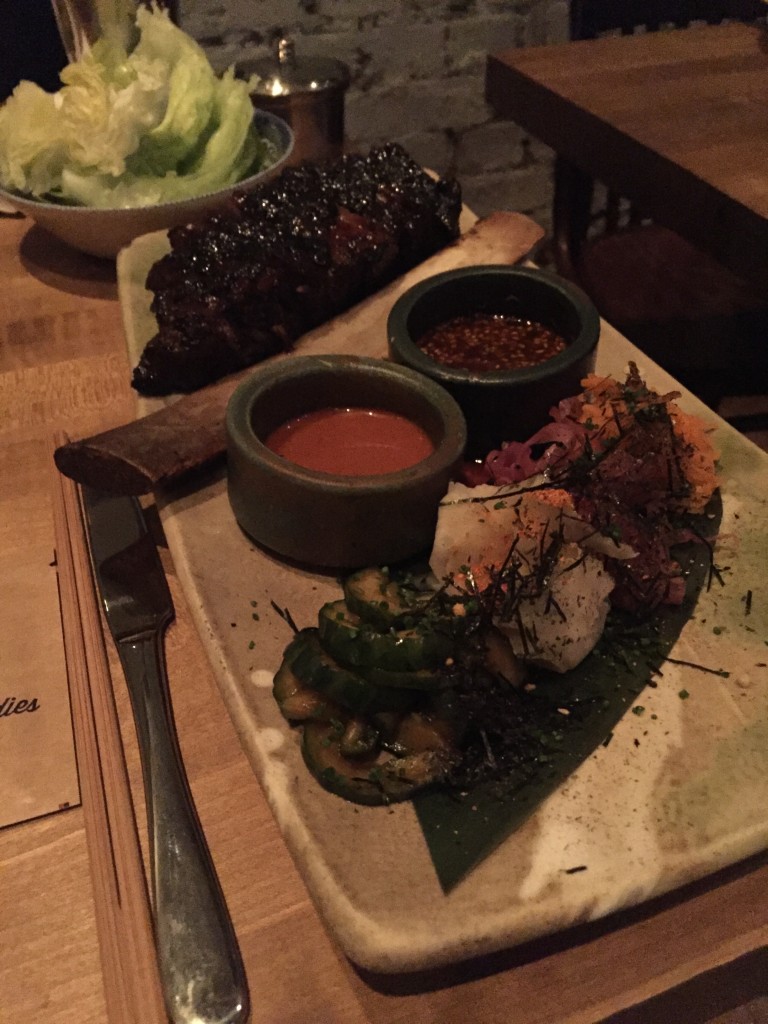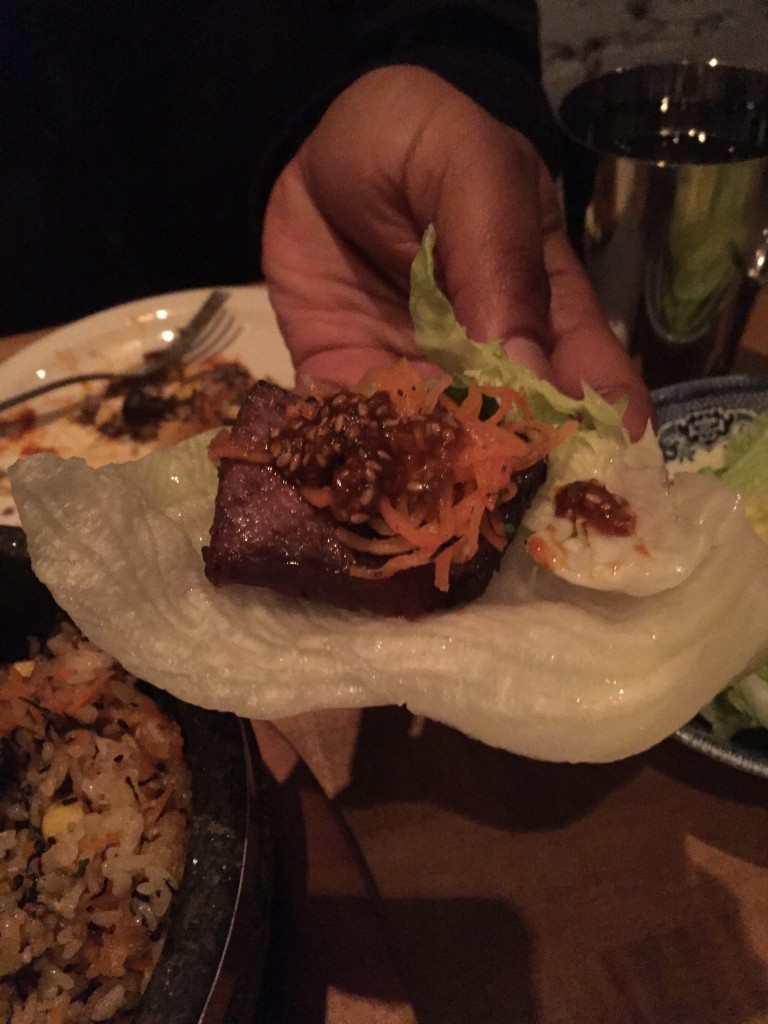 I'm not usually a dessert person but the Kinako French toast has been a social media favourite, I've seen various postings from some foodie accounts I follow on instagram and French toast with maple syrup and bacon is my favourite in America so why wouldn't I love it accompanied by green tea soft served ice cream!!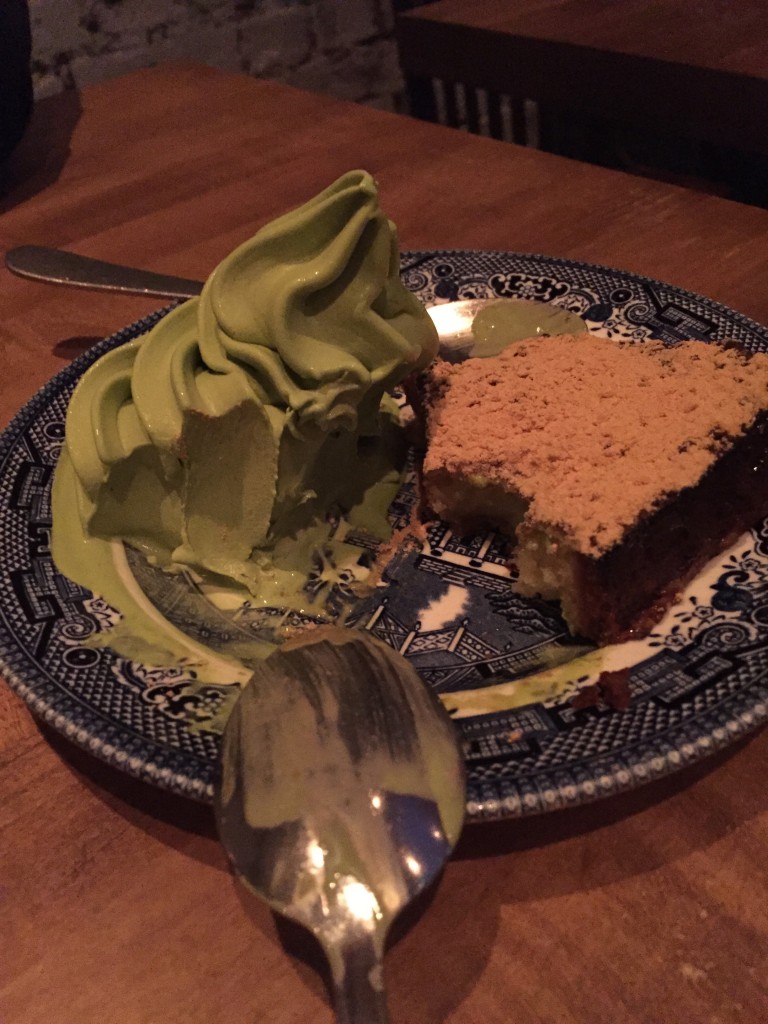 Delicious!! With a bottle of wine and a cocktail each, the bill came to less than £70. Which I think for dinner and drinks in Soho is tremendous value.
I wish I'd tried the main ramen restaurant first,  I mean I'm not a big lover of ramen I think it's something you have to be in the mood for, so now I know they do a £15 10.30pm deal I'll definitely be trying it late night.