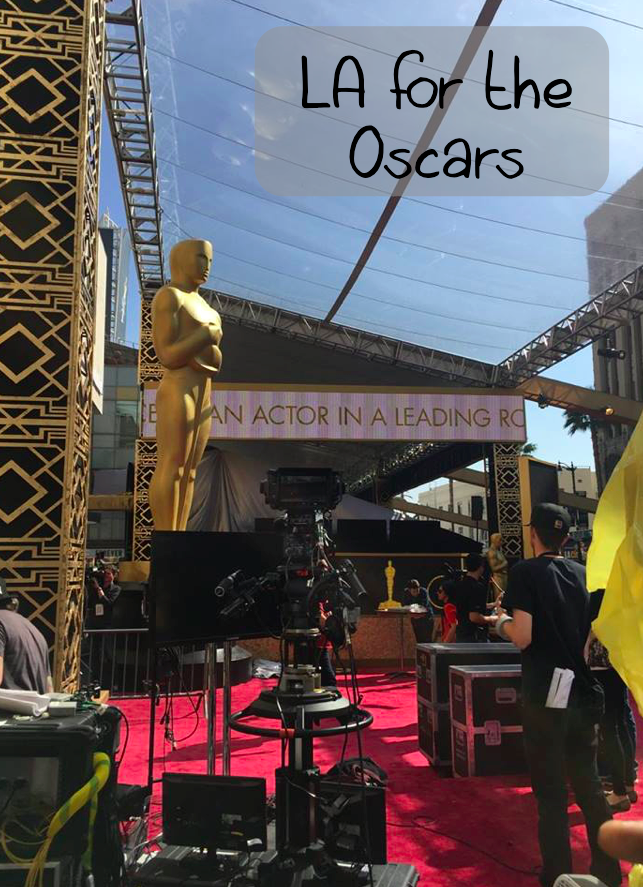 So I'm in LA to support my amazing pals that have a short nominated at the Academy Awards. If you haven't check it out yet here's Shok's Facebook Page.
I've come feeling anxious and am in two minds about even being here. I've decided to make my own plans, and hang with the gang as much as I can when they aren't caught up in Oscar related importance.
The couple of days I've been here leading up to the ceremony have been full of last minute tux fittings, red carpet walk throughs and provisional speech writing. Everyone is getting stressed and feeling the pressure.
Luckily for me Jamie's family arrived the day after I did, which meant I could hang with his sister Laura.
Friday I went back to my favourite nail salon Laqué Nail Bar and had my nails glitzed out Oscars style with a gold & nude theme.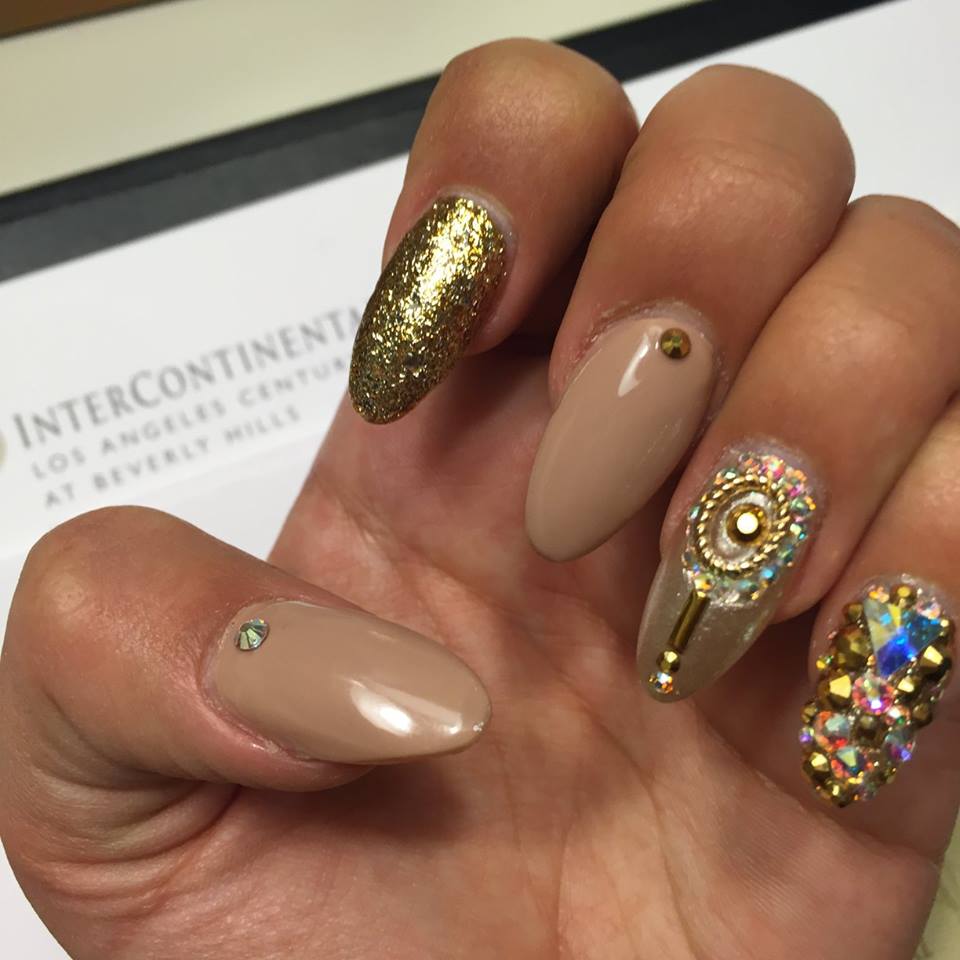 & Until Sunday evening Laura and I shall drink, be merry and keep moral as relaxed as possible!