So this week coming I'm going to LA to support my friend Jamie & his film Shok at the Oscars! We have a bunch of amazing parties lined up and I needed to find some dresses. The search started on Saturday when I met my friend Cat on Oxford street. I had an idea of brands I wanted to try which are both stocked in Debenhams & House of Fraser.
Lipsy is an old favourite of mine. I'm not very fancy or out there when it comes to fashion I like simple and sophisticated. So I thought I'd start there and have a browse around the rest of the floor. 
The other brand I'd seen online was Little Mistress. They had a range of gorgeous long chiffon, beaded dresses. 
I tried on a few but there were two stand outs for me a beautiful blue lace dress from Lipsy and a minty green one with a beaded neck from little mistress.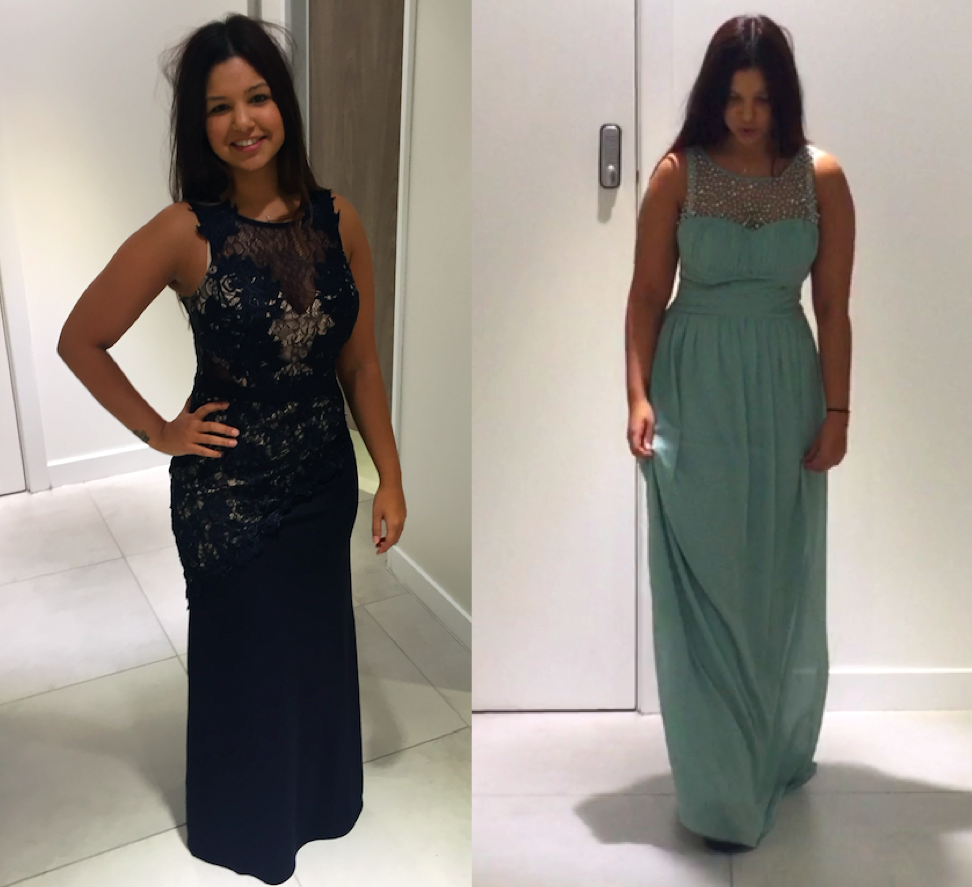 Cat was keen for the lace Lipsy and I decided maybe I should just get both, but to order the Little Mistress one in a darker colour. 
After all, you always need a back up!! 
I've also spent the past week ordering a ton of long dresses online from a mixture of places it's been so fun unwrapping them all and playing dress up but I still decided on those first two.
I did get lucky though because my mum ordered me a few from her catalogue and one was a navy lace Lipsy dress very similar to the one I originally tried. Accept this one has rouging at the waist instead of the harsh diagonal seam that was pulling around my hips – the back isn't as pretty but I'm much more comfortable in it.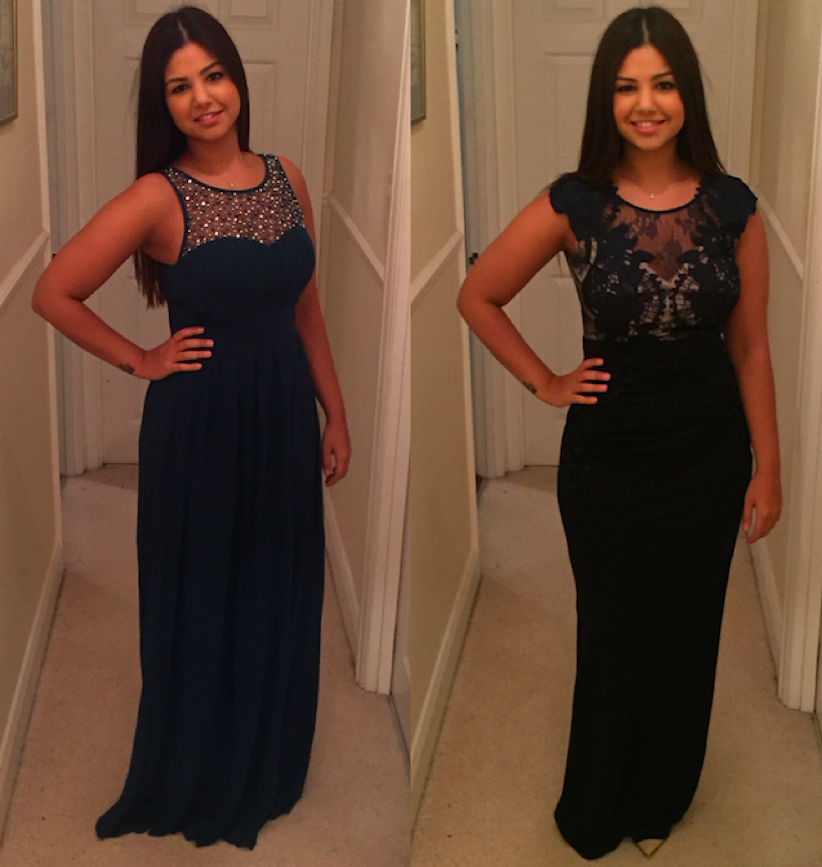 I'm so happy I have 2 lovely pretty dresses that are comfortable because there's nothing worse than wearing a beautiful dress you're uncomfortable in, it shows on your face and affects your whole event. 
I spent all afternoon sending the pictures round from my dress up sessions and the favourite is definitely the blue lace Lipsy dress but we shall see what I fancy on the day.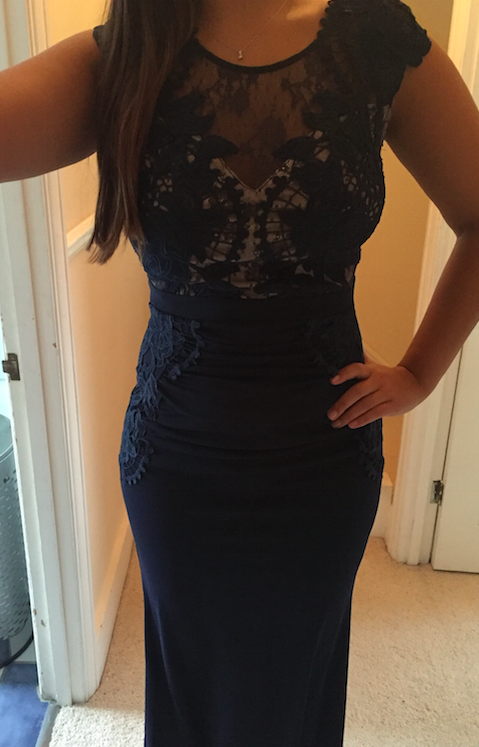 Oscars here we come!!