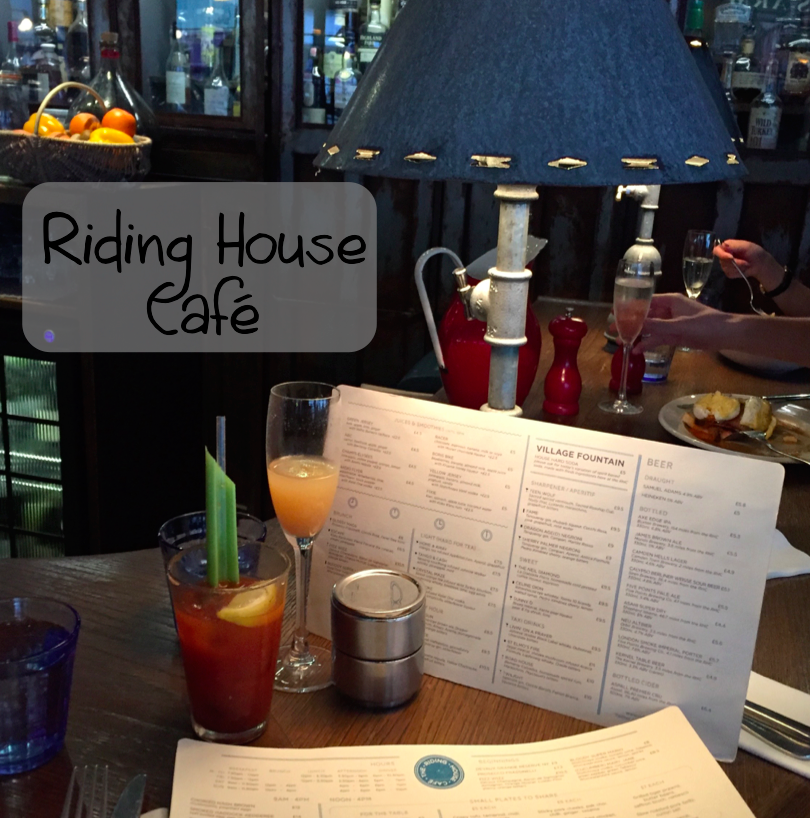 I have a list of brunch places I really want to try saved in my notes app on my phone. One was the Riding House Cafe on Great Titchfield street, about a 5 minutes walk behind Topshop at Oxford Circus. It's the same people behind The Garrison – my favourite roast dinner in London. So after reading fab reviews and getting few verbal recommendations I promised myself next time I was shopping Oxford street I'd sneak back there for some brunch.
I'm always keen for eggs and a Bloody Mary it's just finding the time, working 1 day on the weekend I never want to make the effort to come into the city on the other as well!!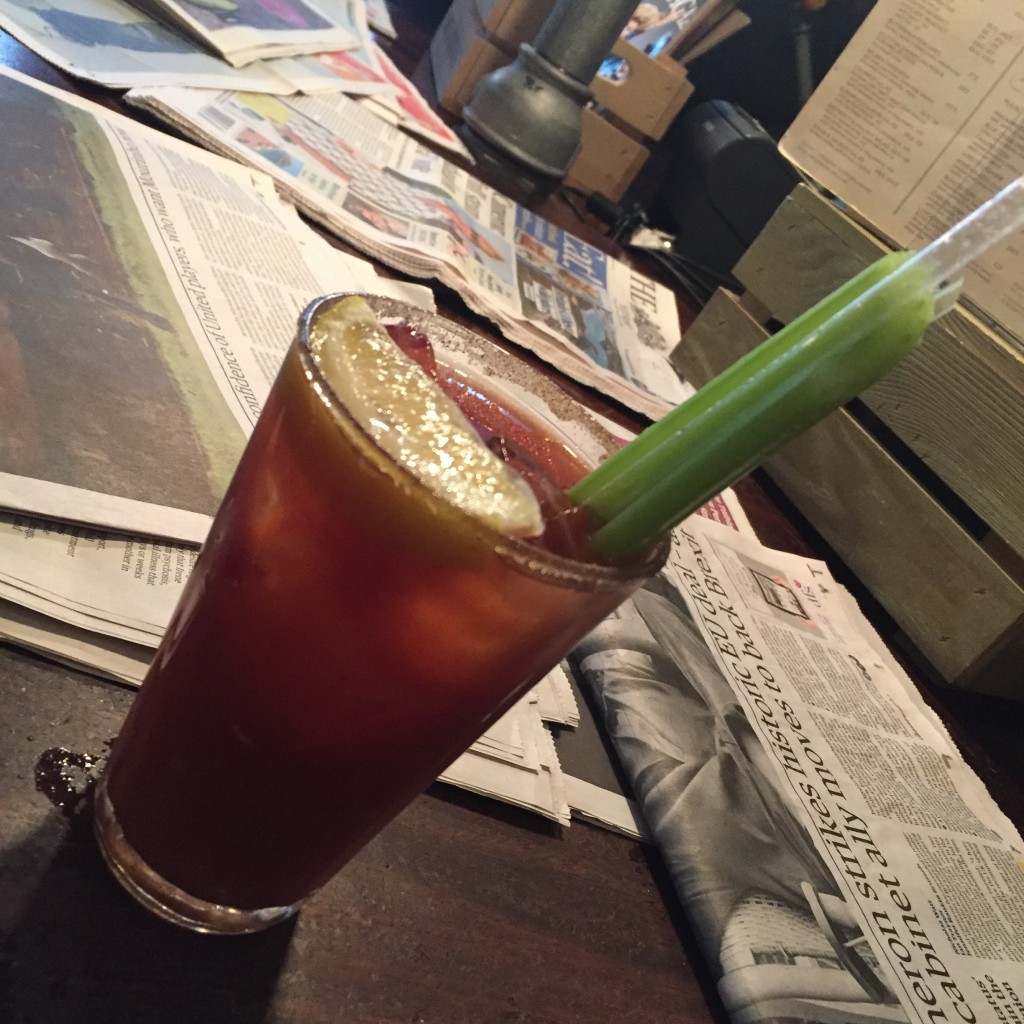 Oscar dress shopping with Cat was the perfect occasion. We needed lunch and a cocktail to accompany all of our gossip!
Mid afternoon on a Saturday it was heaving. We didn't book and had a 15-20 minute wait. Which wasn't so bad as we had drinks while we waited. The nice part about the Riding House Cafe is that it's so versatile you can literally go there for breakfast, dinner, after work cocktails. It's so well dressed with its different seating areas and menus. We were sat at the bar, which was absolutely fine. Cat ordered a sandwich with meat that they were out of and the staff were super nice about it, recommending alternatives and extremely apologetic. A type of service that isn't quite the same around where I work in west London! 
I went for eggs benedict with avocado and bacon, and Cat had Pork belly. 
The eggs were delicious. Perfectly poached and the bacon was extra crispy just how I like it. I've been eating a lot of smashed avocado on rye so adding that was like a little treat! I have nothing to complain about, and definitely made the right choice going with an old favourite.
Cat's pork belly looked insane. It came with mashed potato, vegetables and a baked apple. 
I definitely would have picked this on a Sunday afternoon! Pork is never my first choice on a menu but when someone else orders it I always get a little food envy. Only thing was they went light with the gravy. Naturally Cat ordered more, just like I would have, and again nothing was a problem.
I was really impressed with the service and care from the staff there. The meal was absolutely delicious and at £30 each with 2 cocktails a piece and service included I think it's good value for a weekend brunch. 
If like me you're ever after something out of the way from the Oxford street bustle, definitely walk the extra five minutes to great titchfield street for the riding house cafe. 
Great Saturday afternoon vibes.