My dad was after Steak dinner on his birthday and a colleague of mine had mentioned a place nice and close to work that he'd eaten in recently. One that had great value, delicious fillet steak. I managed to convince the family to come and meet me at 7:30pm and we decided to check it out! 

Roxie are a South African team that wanted to provide Londoners with decent affordable steak. They source from Smithfield market & now have 4 south west London locations!

The menu has all the classics and even offers surf and turf for under £20!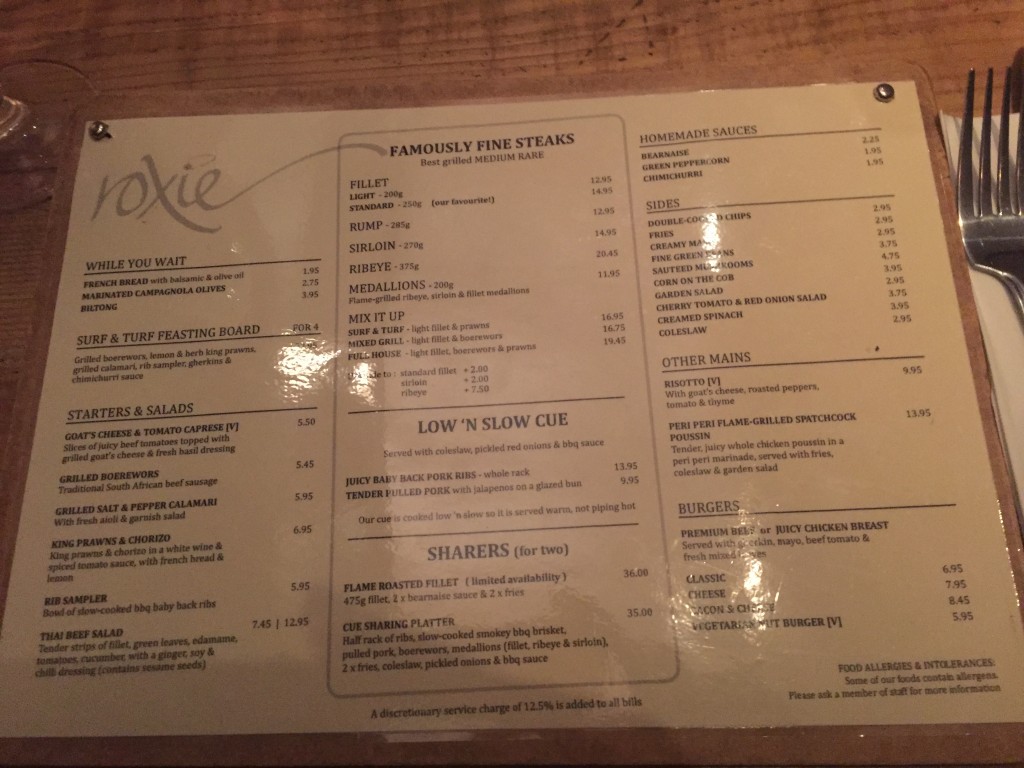 We all had fillet steak with various sides and thoroughly enjoyed it. 
The service was great. We requested fried onions and they just added them on as another side, wasn't a problem at all.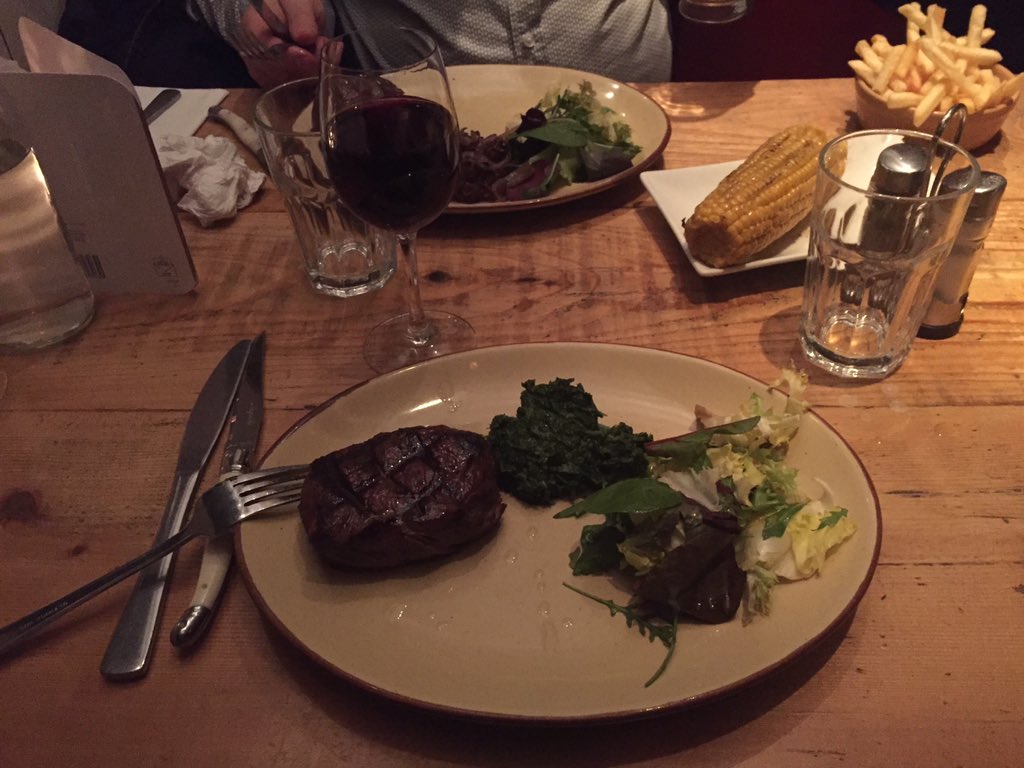 Beware that even though the food is reasonable you'll be stung with a good red wine & the desserts – we had creme brulee!
I did leave on an after thought not to be fooled by the 'affordable steak night out' as it all evens out in the end!!
Find your nearest location here.