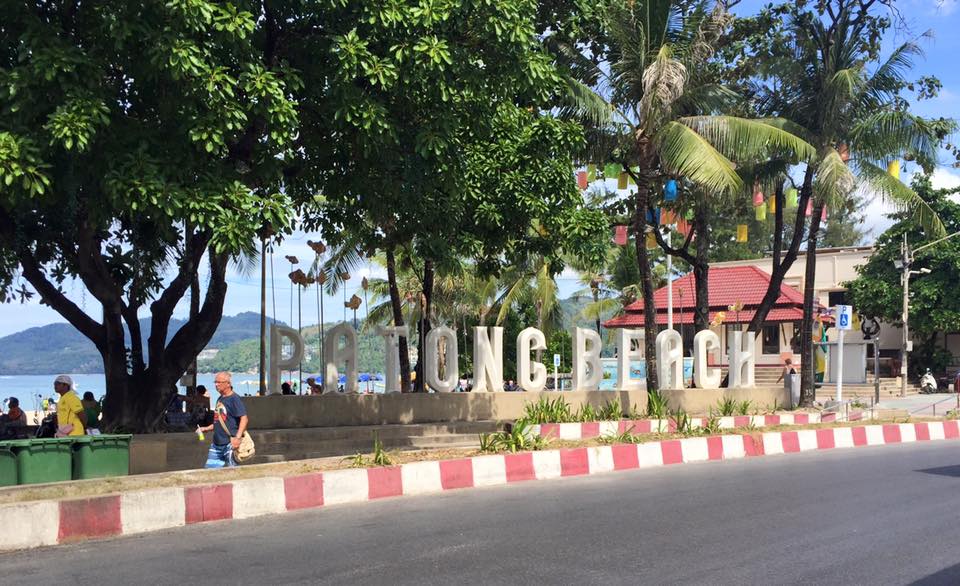 After our three nights in Chiang Mai we booked a gorgeous hotel in Patong beach. The Banthai Beach Resort and Spa it was stunning. We literally arrived, unpacked and went straight to the beach.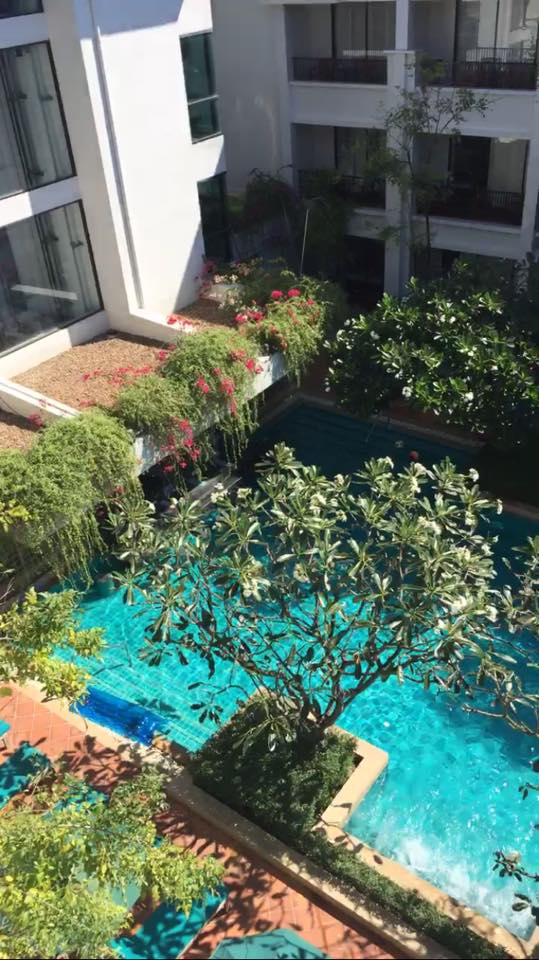 We then napped ready to go for dinner and exploring! The Patong strip is called Bangala Road. It honestly felt like we were in Malia or Magaluf! Tons of people trying to get you into their bars full of teens and pumping music. I felt old!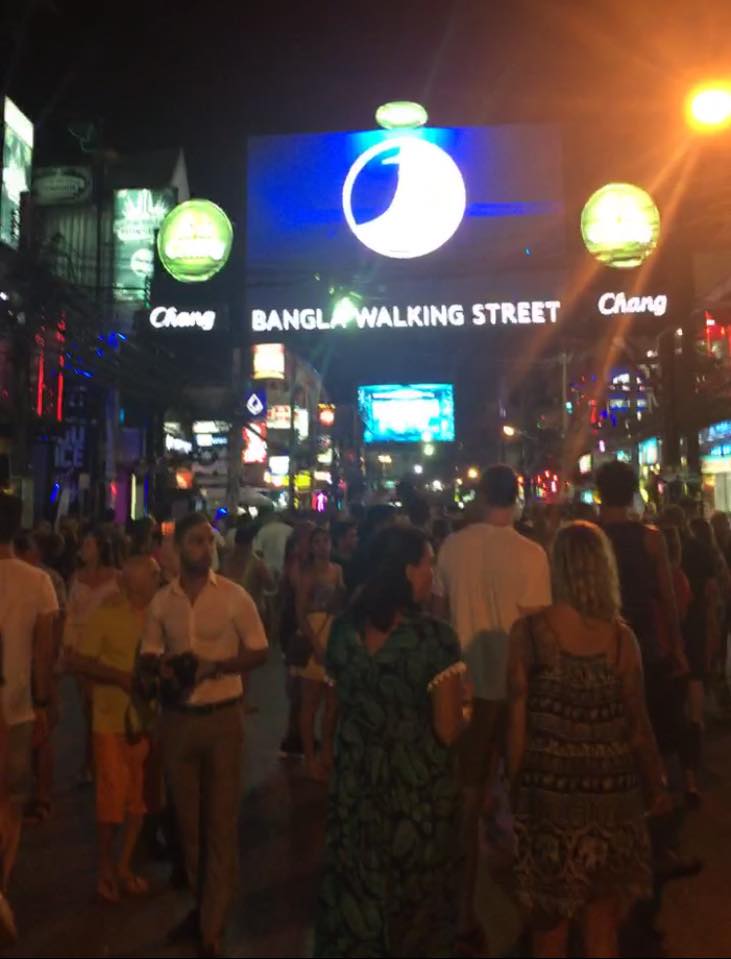 The next day we wanted to see the surrounding areas of Patong so went to went to Karon Beach. It was much more pleasant than Patong itself. We just laid on the beach drinking from coconuts and getting massages. THIS was what I came to Thailand for!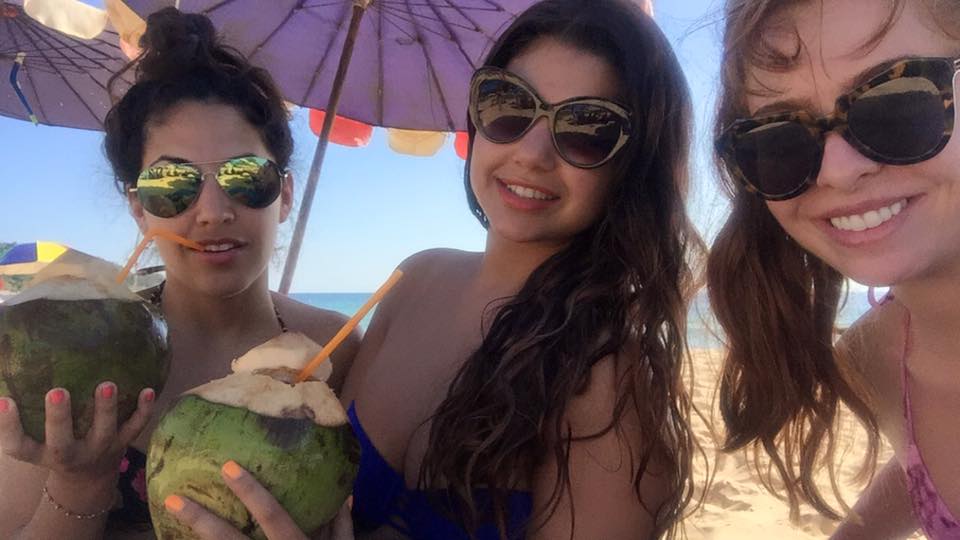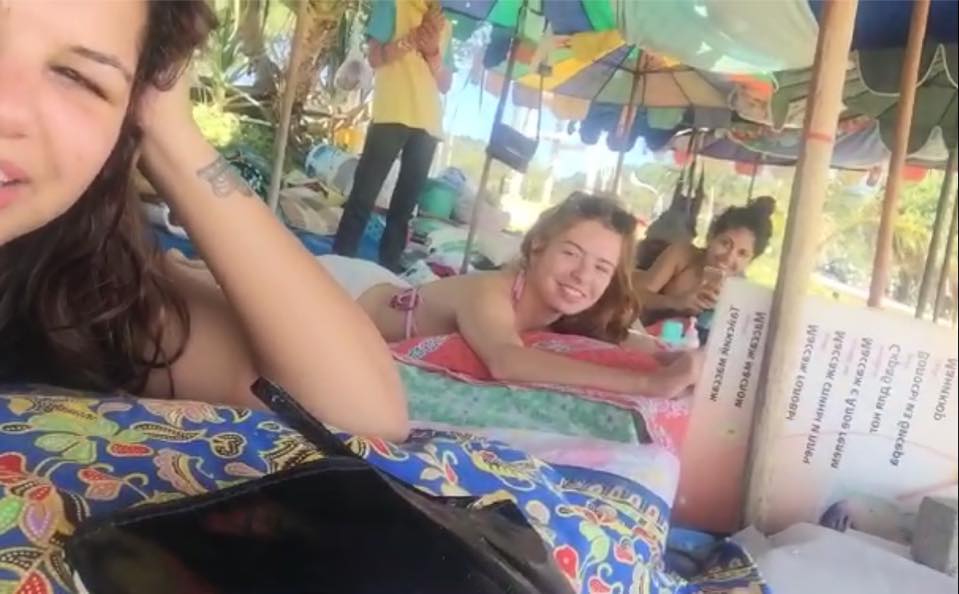 We stayed all evening and ate at the beach café watching the sunset, then setting off paper lanterns on the beach it was perfect.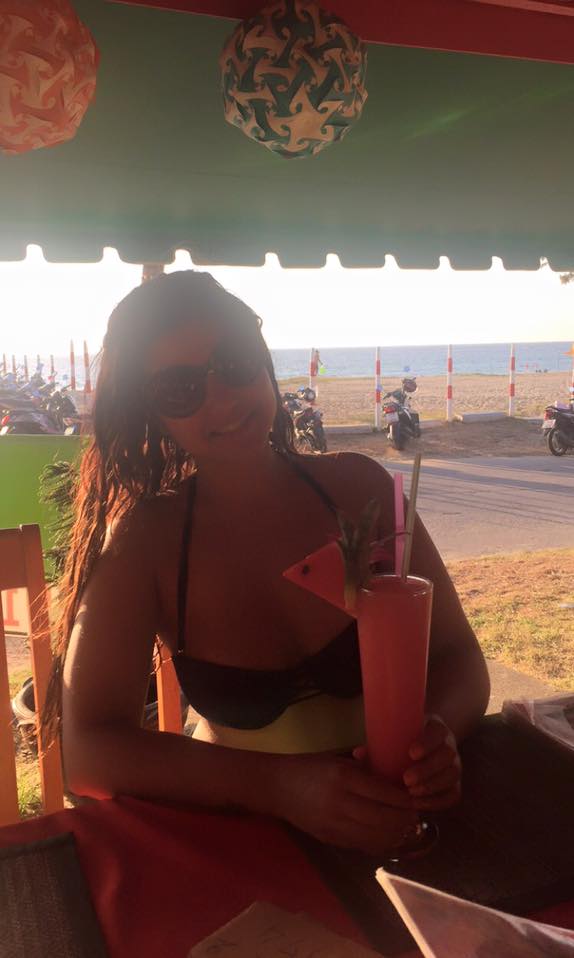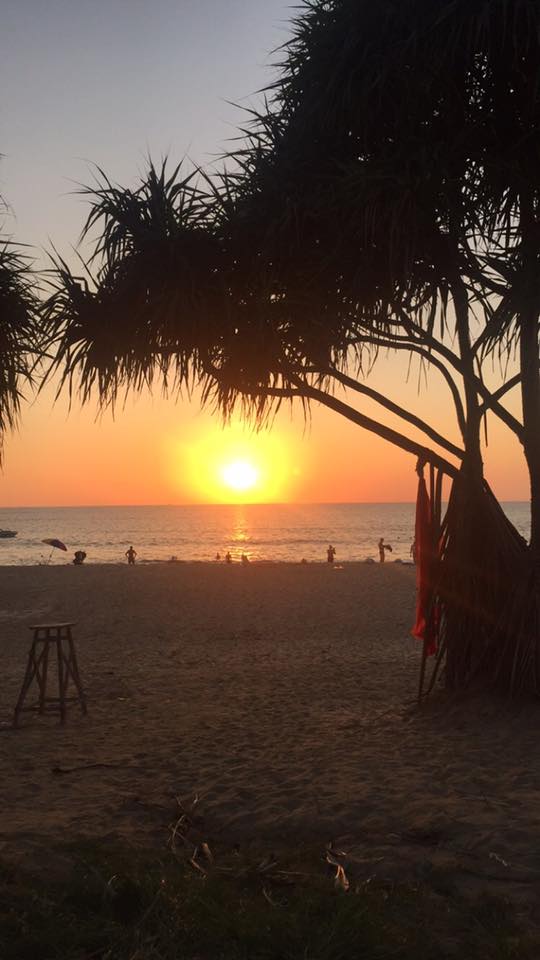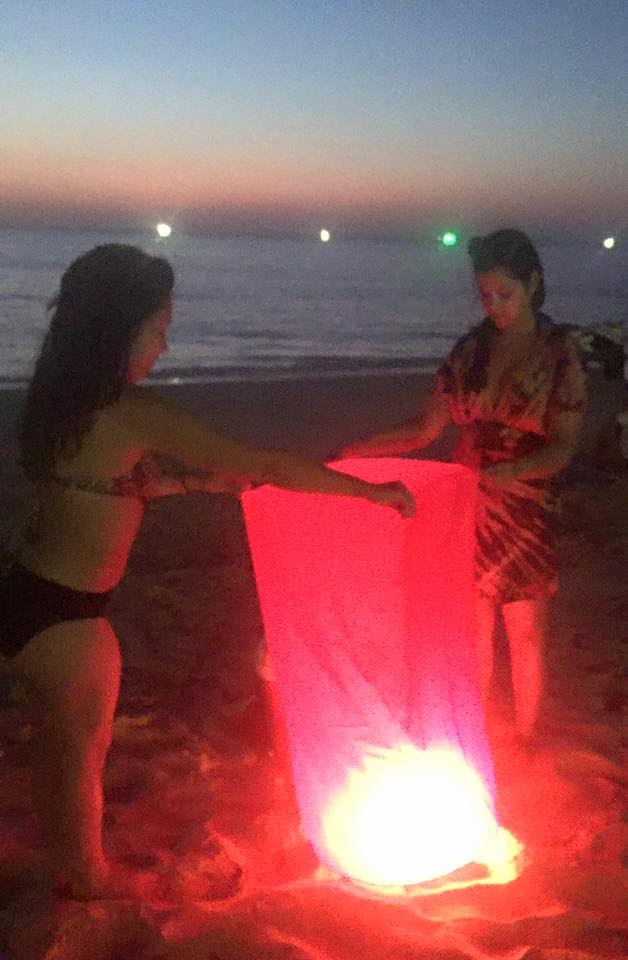 That was until we got back to the hotel and realised we had food poisoning. Nothing we chose to eat seemed bad at the time but people always say be careful of the street food when really you should be sceptical of places that offer just about anything you can think of on their menu. Especially in the climate of Thailand, you never know how long something has been sat in the kitchen waiting to be ordered. Needless to say we got stung. It sadly affected us ALL NIGHT so much so we had to drag ourselves out in the morning when we were being picked up for our boat trip to the Islands.
We looked like we were extremely hungover, hunched over trying not to be sick! A boat was the last thing we needed to be getting on in this state.
The trip was fantastic though. Luckily a bit of a breeze and steady boat made us feel better not worse. The trip was pretty reasonable and took us round the Monkey Island to Phi Phi. First stop was Phi Phi Leh Island and Maya Bay, the stunning beach from the film 'The Beach'.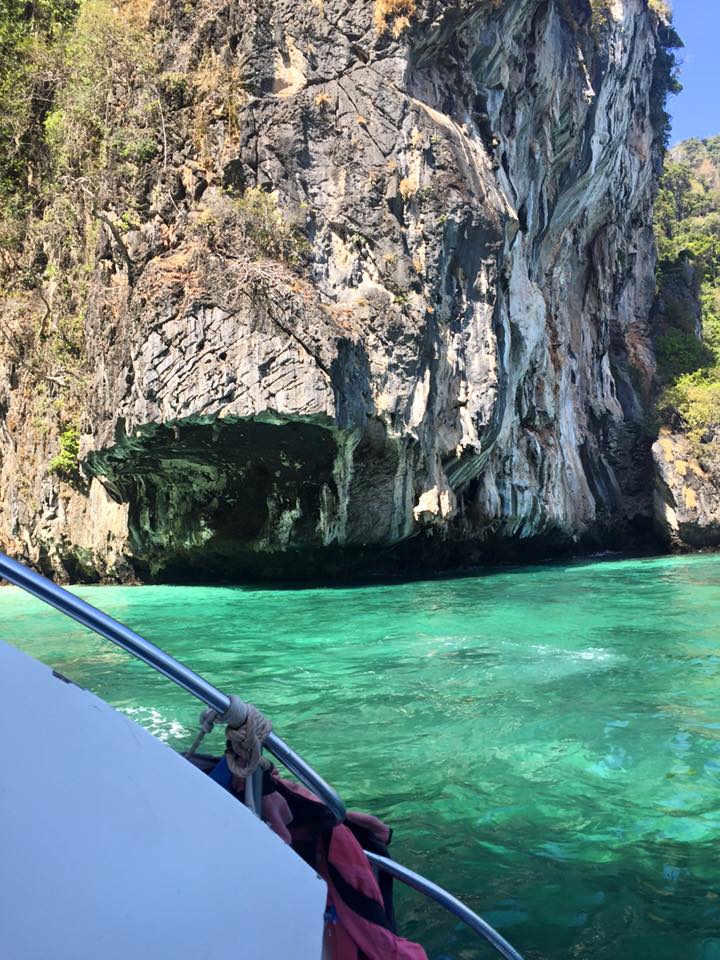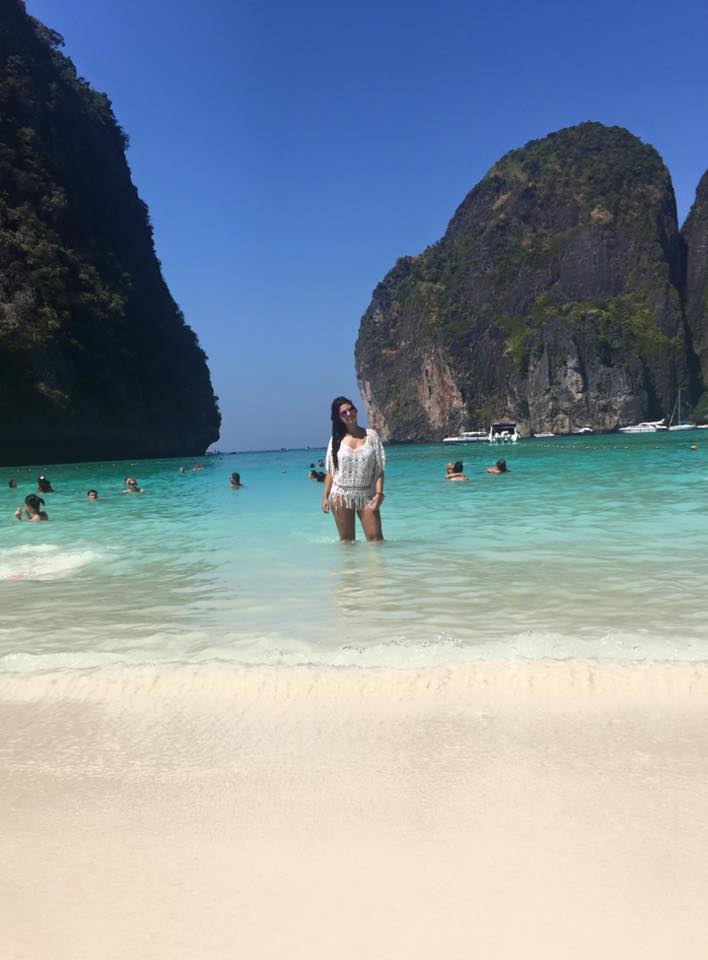 We had lunch put on for us at the next island Phi Phi Don and chilled on the beach with an ice cream before jumping back on the boat to another beach where Ariel and I jetskiied! It was such a shame the day started with the end of our horrific food poisoning, but I think we did a good job of not letting it ruin our experience. I would 100% recommend the day trip, but it's so pretty I think if I went again I'd box off a couple of nights to stay on Phi Phi.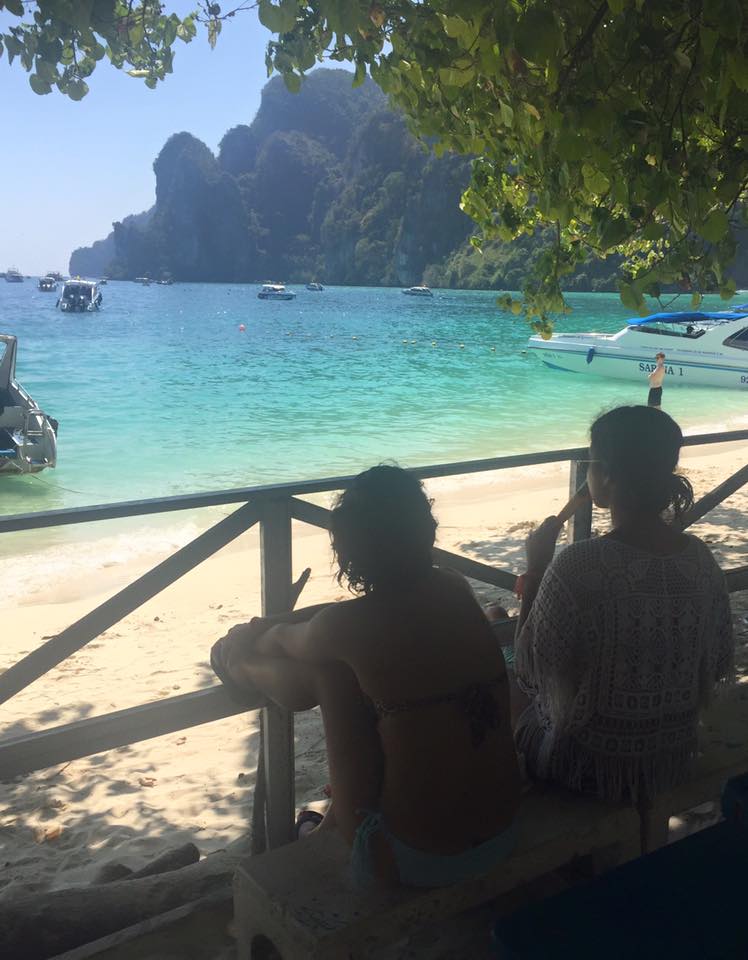 We spent the next couple of days by the pool and exploring beach clubs and cocktail bars. It was hard to filter out the good ones when we felt like we were in a tacky party town full of teenagers, strippers and transsexuals! It was quite bizarre, but we made the best of it and hung at the Patong Beach Club. (Edit: This was where I was when I found out my friends had been nominated for an Oscar!)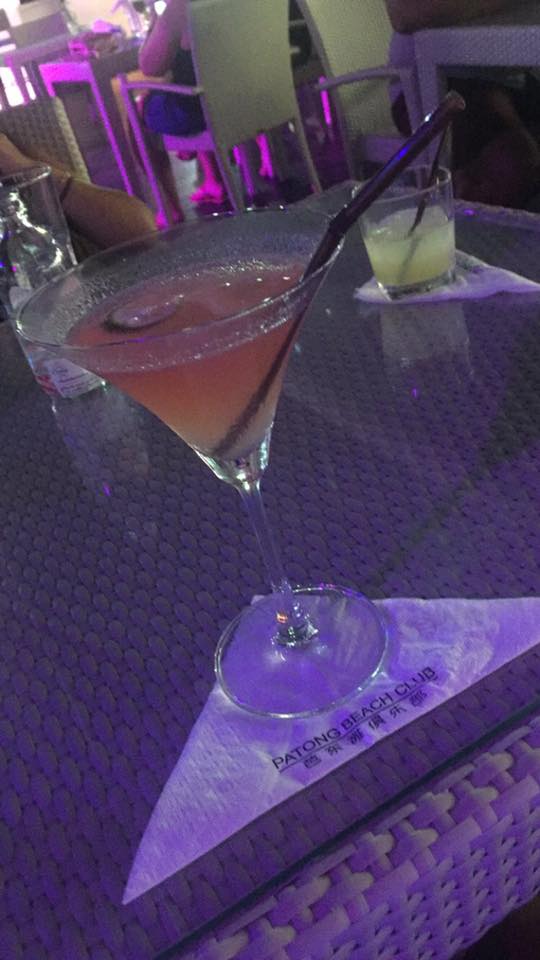 Alex and Ariel wanted to do the ziplining through the jungle so we booked an excursion at the hotel – I was apprehensive but we needed to amp the trip back up after our sickness so went for it. Climbing the trees to the rickety platforms was the scariest part, actually ziplining was SO fun.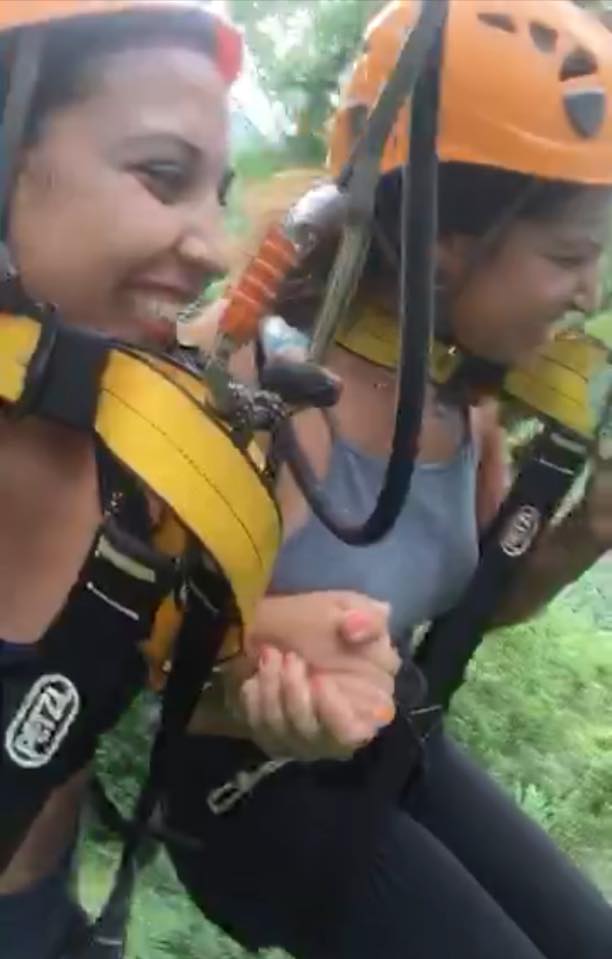 On our last day we explored the town and the markets. They mainly had the same stuff as Chiang Mai but more expensive. Tons of massage parlours, fish pedicures and fake make up!
Overall Patong wasn't really for me. I'm not sure I'll ever venture back to Phuket, but if I did I would stay in a more relaxed resort. I think I'd have loved Patong when I was 19/20 but I'm glad we stayed in such a nice hotel and did the boat trip to Phi Phi. It was stunning.