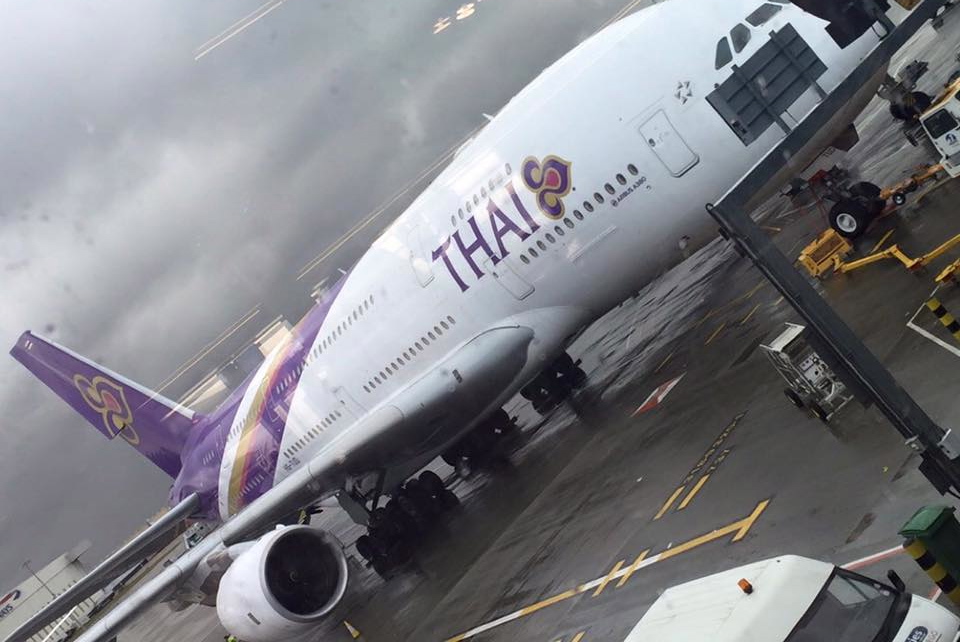 Just before Christmas Alex & I decided we were going to do a little 2 week January vacay. A ton of people across my social media accounts were in Thailand and the pics looked awesome so we explored some options, bagged some cheapo last minute flights to Bangkok and were like bam we're going in 3 weeks time!
So fun. I love it when a silly last minute idea comes to life.
I just wanted beach beach beach. Sunshine, coconuts & pad thai to beat those January Blues. Alex did suggest a small amount of culture though and that we should go to the Elephant Nature Park so we booked a few nights in Chiang Mai then planned to go onto the beach.
We got some bargain direct flights to Bangkok with Thai Airways from Omega Travel & then grabbed a budget Thai Lion flight an hour and twenty North to Chiang Mai.
It's the second largest city in Thailand. All I knew was that there'd be pretty temples, amazing night markets we'd be visiting the Elephant Sanctuary.
We stayed 3 nights at the 'Chiang Thai House' just off the main square & a short walk to the Night Bazaar. Upon arrival reception explained to us the most convenient walking routes and provided us with a map.
My friend Ariel was flying in from New York that evening to meet us for the duration of the trip so we stayed close and ate dinner at the Night Bazaar. About 10-15 minute walk away over and ate inside what I can only describe as an indoor fabrics market with a street food square in the centre! It was great.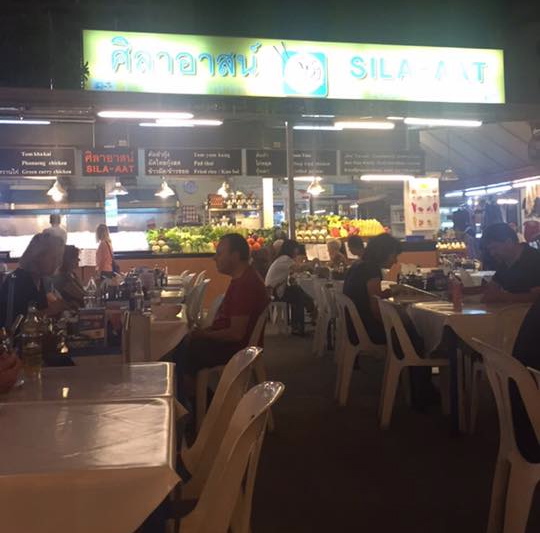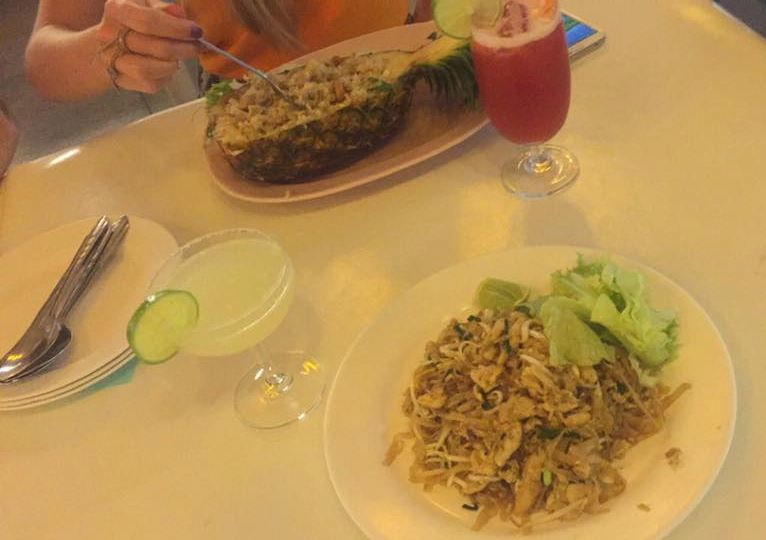 After dinner we hopped on a tuk tuk, picked up Ariel and asked the driver to take us to the most lively street. The bars weren't too busy, they were all happy to have us requesting our favourite songs and dancing I think! I've honestly never spent less than £10 on an evening for dinner and drinks either was so so good.
Our first full day I spend exploring temples and the main inner square of the city with Lisa. We spent a good few hours walking around in the sun and later on decided to go and check out the Mae Sa Waterfalls.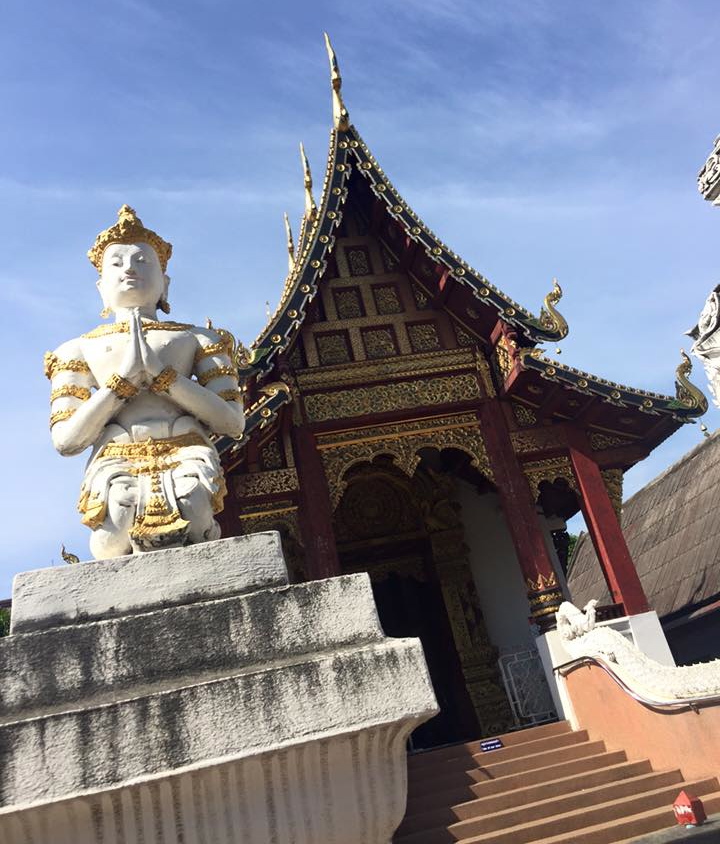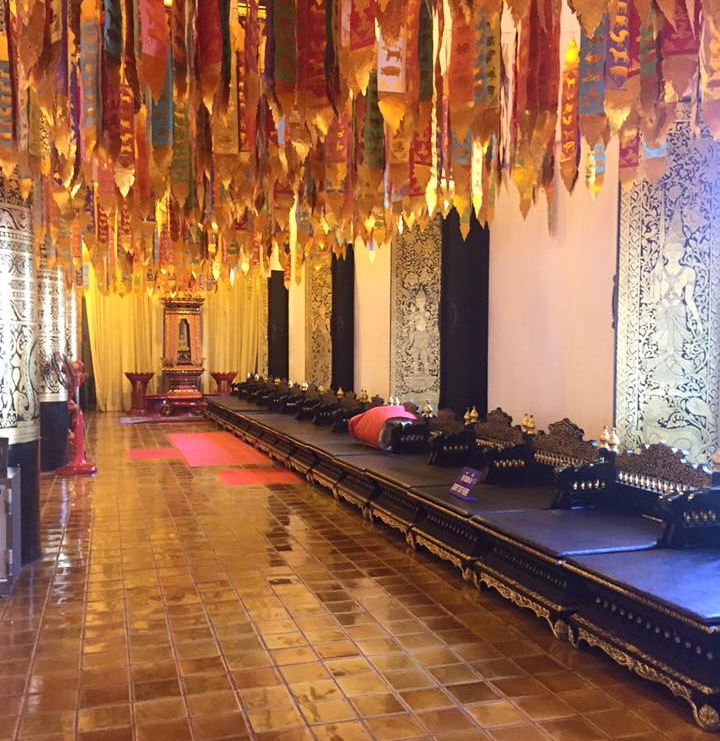 We actually paid a guy to take us, chill there while we hiked and bring us back. So nice, but he definitely earned more than his usual days wage out of us.
Mae Sa is a waterfall that consits of 10 levels. We hiked it on up to the top, stripping off and having a little paddle as a reward!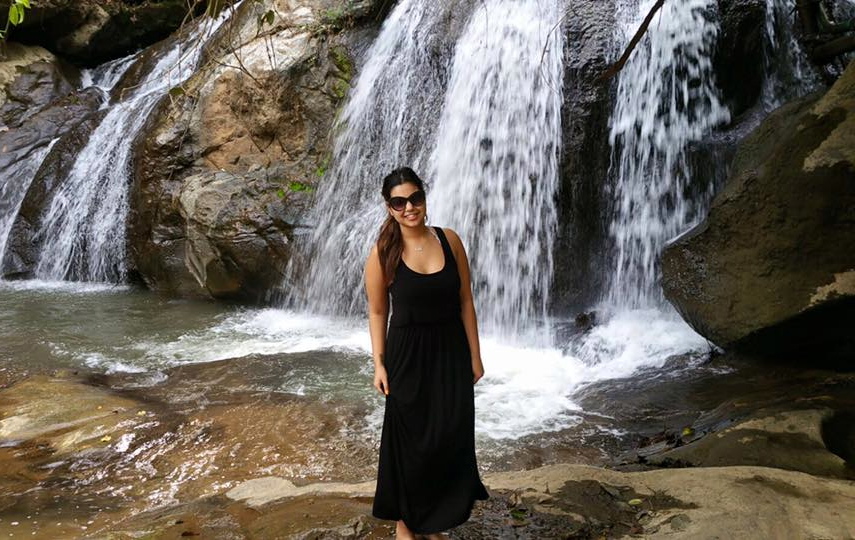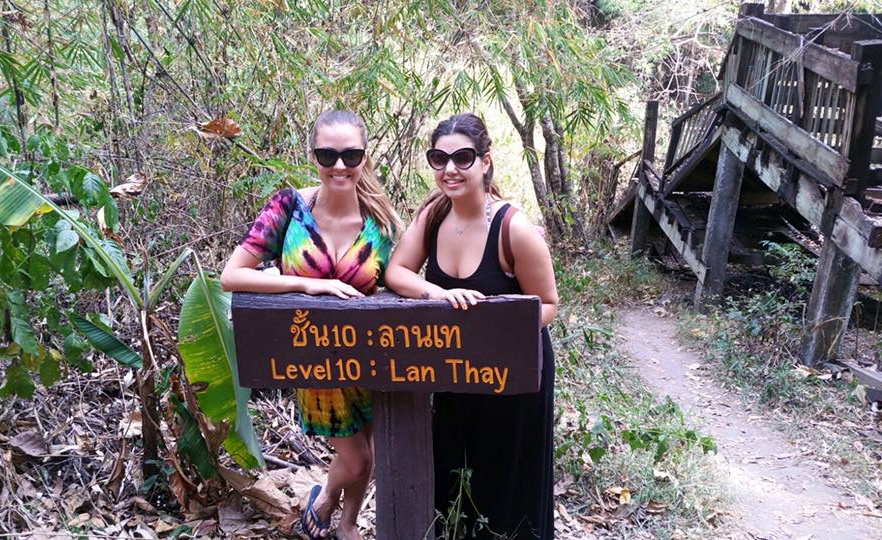 On a Sunday evening in the main square there's a huge Night Market. It felt like the entire town was out! We ate from the street food stalls, had gorgeous fresh juice smoothies and bought tons of gifts. Half the fun was the bargaining. My highlights were walking away with a pair of shorts for 80p and (I'm not a huge fan of fakes but…) I managed to get a pair of purple aviator Ran Bans for less than half of what the guy wanted!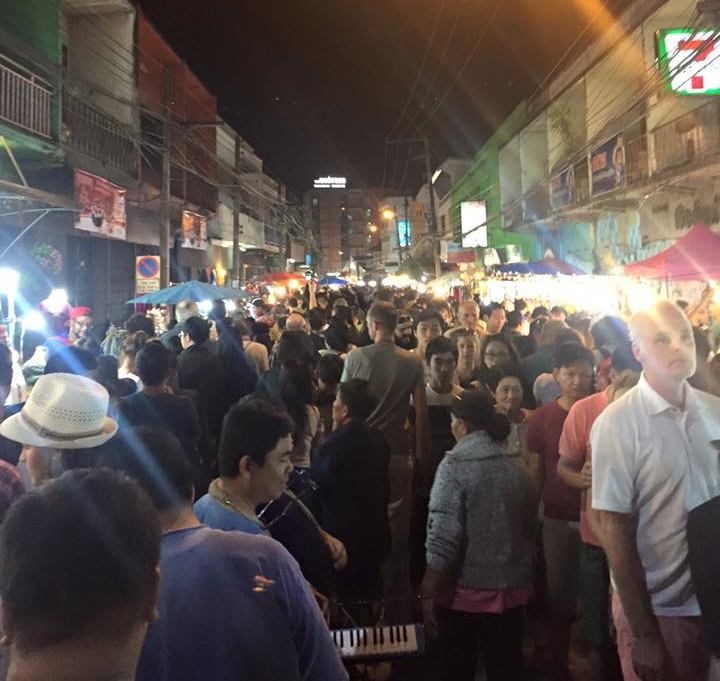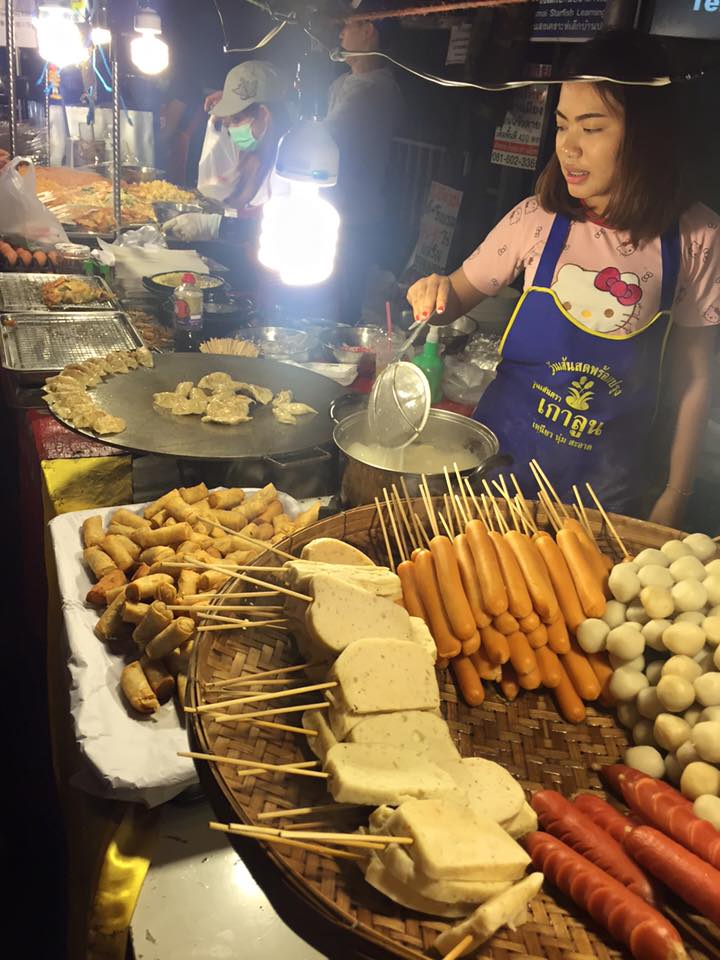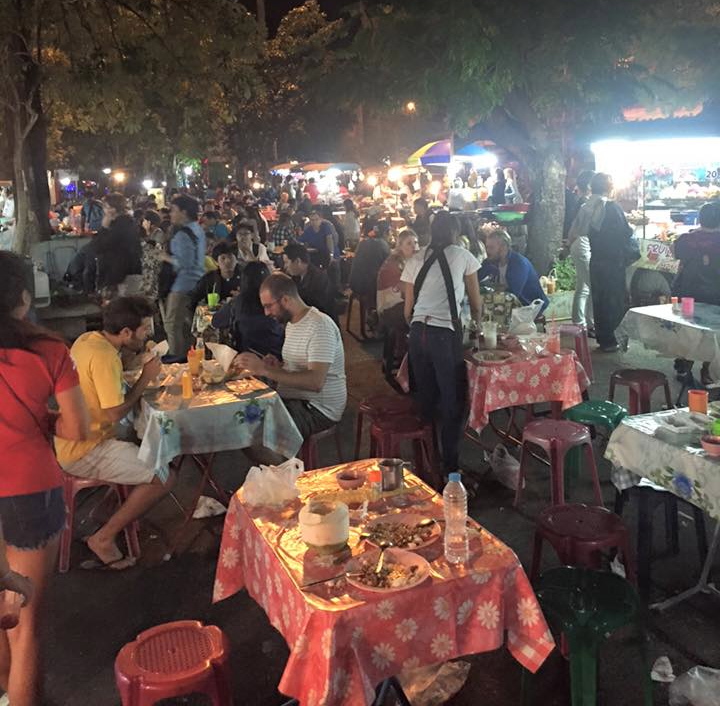 Our second day was mine and Alex's visit to the Elephant Nature Park. This is actually a place Ariel had mentioned to me about visiting when we were in Miami last march – hence why she joined onto our trip. Its one of the most well known Elephant sanctuaries in Thailand specialising in bringing in injured elephants and supplying them with the right care and rehabilitation. They have a fantastic team there that allow visitors like us in for the day to experience feeding time and bathing in the river it was honestly one of the most eye opening and enjoyable experiences I've ever had. We were informed of all the elephant's history and how each had been previously abused in the circus or on treks etc. It was heartbreaking but also wonderful to see these good people making a difference.
You can also go for a week and volunteer to help make a contribution to their conservation! I wish we had more time. I'm not a huge animal person but I absolutely loved our day up there.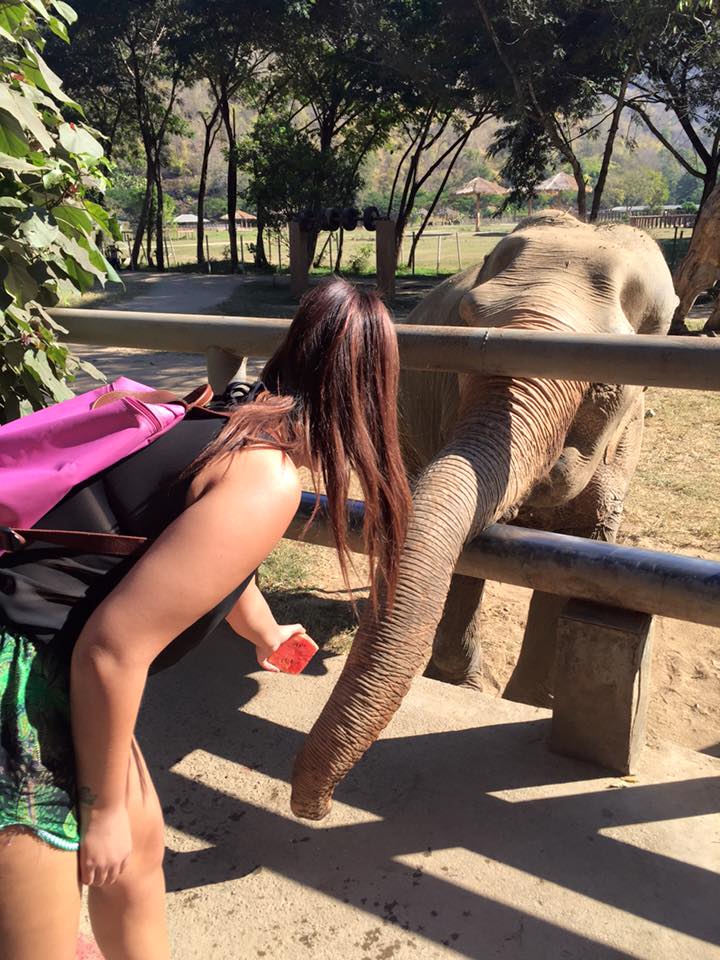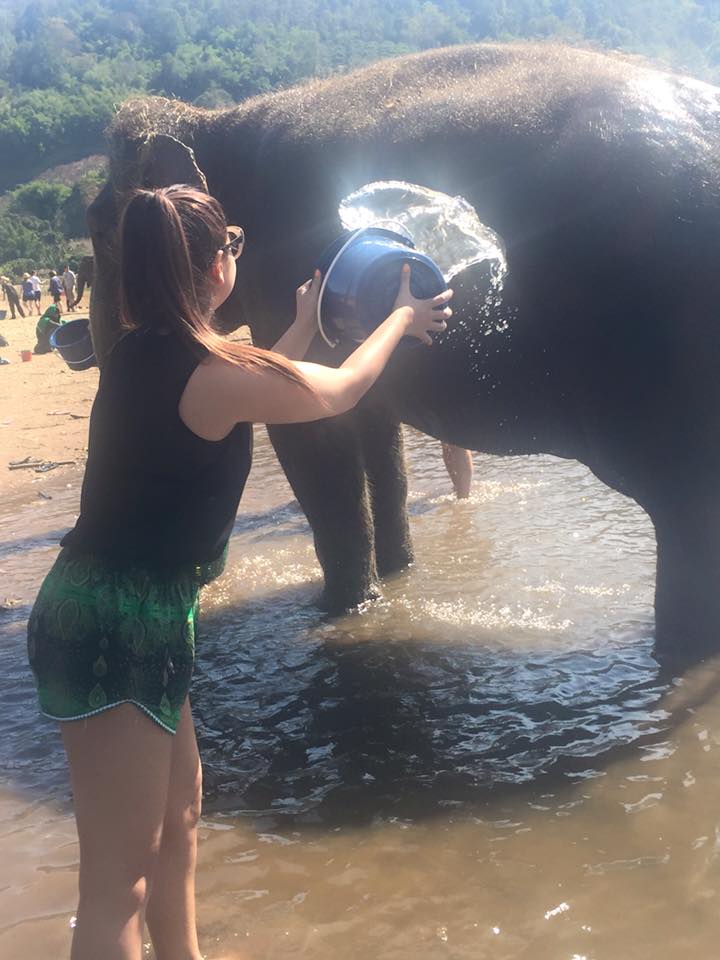 We ended our 3 nights in Chiang Mai with a lovely meal and drinks – lisa was flying home and we flew onto the beach!!