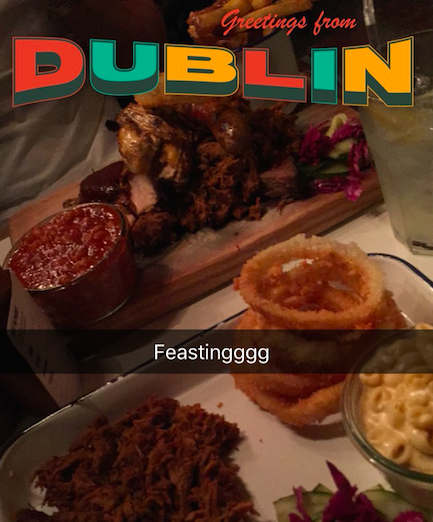 It's with good intention that I booked a little weekend in Dublin. I wanted to catch up with Kirsty, and obviously hang out with Dylan, so spend the end of summer looking out for Spa hotel deals. Booked myself into the gorgeous Marker Hotel and grabbed some cheapo Ryainair flights. Perfect!
Well the idea was until I found out Dylan said it was better to come Thu/Fri/Sat instead of Fri/Sat/Sun, but now [end of October] I'd lost out on the deal for the beaut hotel, but just decided to stick with it knowing I'd have fun with my two Ibiza faves as soon as I was there.
I booked the Maldron on Pearse Street, and it was perfect, we walked into town, it was clean and modern. We even ate dinner there one of the nights. I'd definitely recommend it.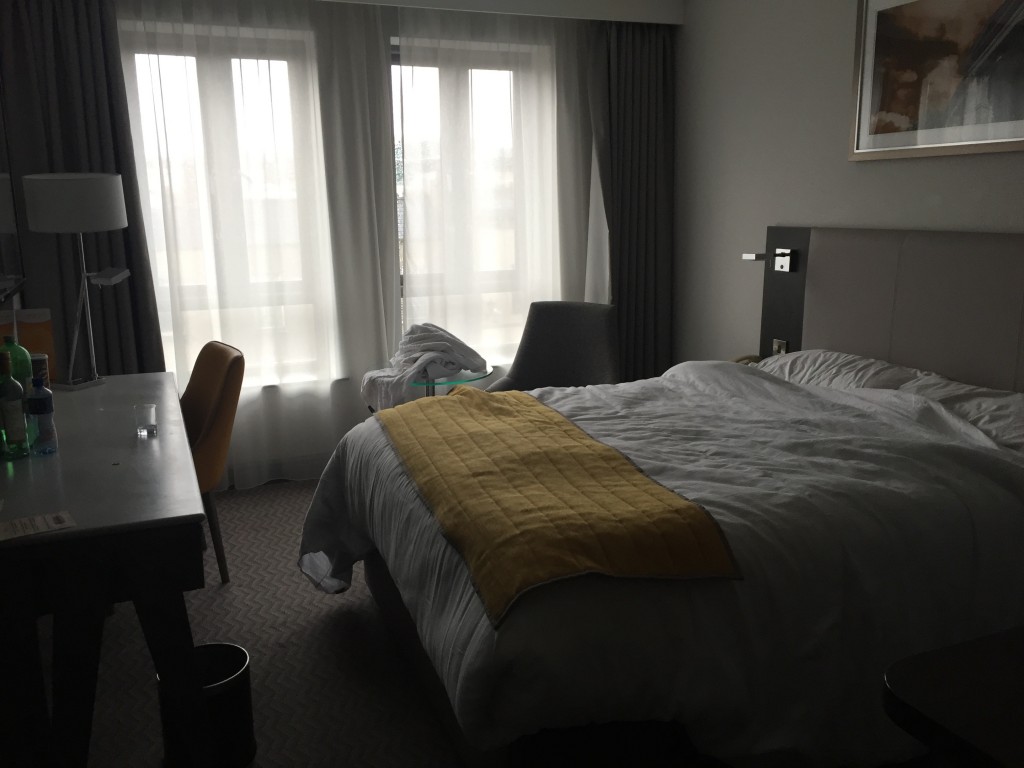 Once I was settled in the hotel, Dylan and I went for a delicious meal at Pitt Bros BBQ, which you can see in the pic above! It was delicious.
Kirsty came and met us once we were finished up and then we went along the street to Capitol cocktail bar, which has a fab deal of 2 for 7 every night between 5 and 8 + it was only 6ish! We had such a nice catch up all three of us and I was so so happy I'd decided to come. Dublin was never a place I was that interested in visiting until I had friends there and I knew eventually I'd be persuaded!
Saturday we shopped in town and went to an event Doorly was djing at, it was super fun, but extra rainy! Dylan and I walked back to the hotel in the craziest storm.
Sunday he went to work and I met Kirsty in town for some lunch. We went to Crackbird and and had the most incredible fried chicken! Professor Green always raves about it on twitter and goes whenever he's in Dublin – I can definitely see what he's fallen for!!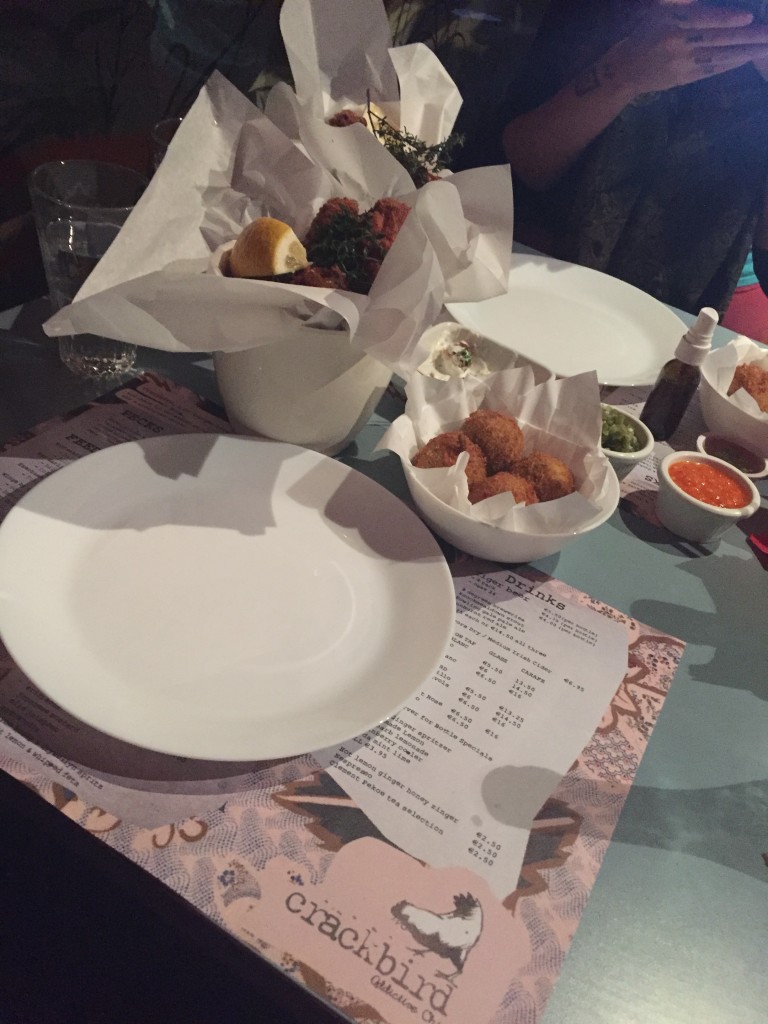 I then got my stuff and went to the airport. The rain was still pretty bad but I wasn't expecting to walk in the terminal and ALL flights be cancelled!
I literally rang Kirsty straight back and was like babes looks like I'm staying with you tonight! All the hotels were fully booked and flights were back logged til Tuesday morning. All I can say is thank god I have a fab Dad that got me on the next available flight – Sunday afternoon, because I really didn't want to have to miss any more work.
I thoroughly enjoyed my time in Ireland, even though the weather was AWFUL the entire time! I can't wait to go back in the Spring and spend time with Dylan and Kirsty again. I'll definitely be booking with Aer Lingus though haha!