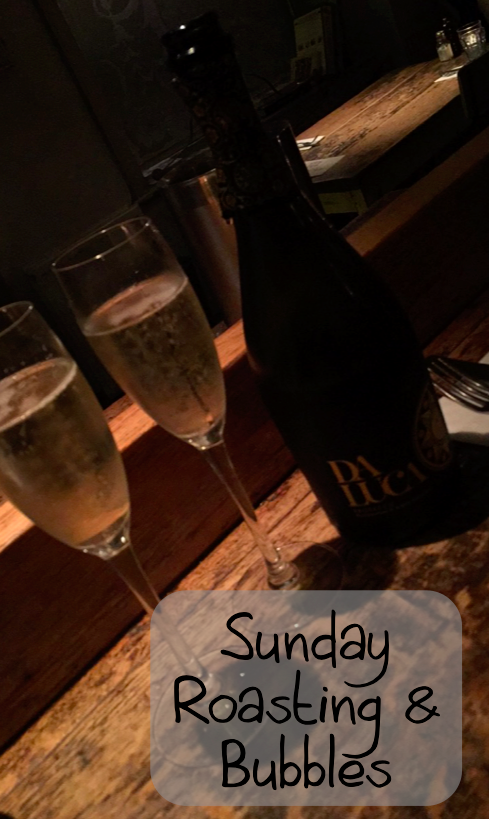 There's nothing more I enjoy that a delicious roast dinner on a Sunday. Most weekends my Mum cooks one, but this particular weekend my parents were away so I met Jonelle at Borough Market for dinner and drinks. The obvious choice is 'Roast' but I fancied somewhere a little more cosy. I did my usual and looked up best places for a Sunday dinner on FourSquare and The Garrison came up top. Jonelle knew it so we headed over.
The place was packed, a gorgeous taste of the country, this cosy pub just along from London Bridge was heaving! At 7/8pm on a Sunday evening, not one table free – people obviously make reservations as a family, but we lucked in when there was a bar top bench table that could easily fit us both. If there were more than 2 of us I would have waited for a proper table but this spot was perfect for the two of us.
We order a couple starters, a bottle of Prosecco and two beef roasts.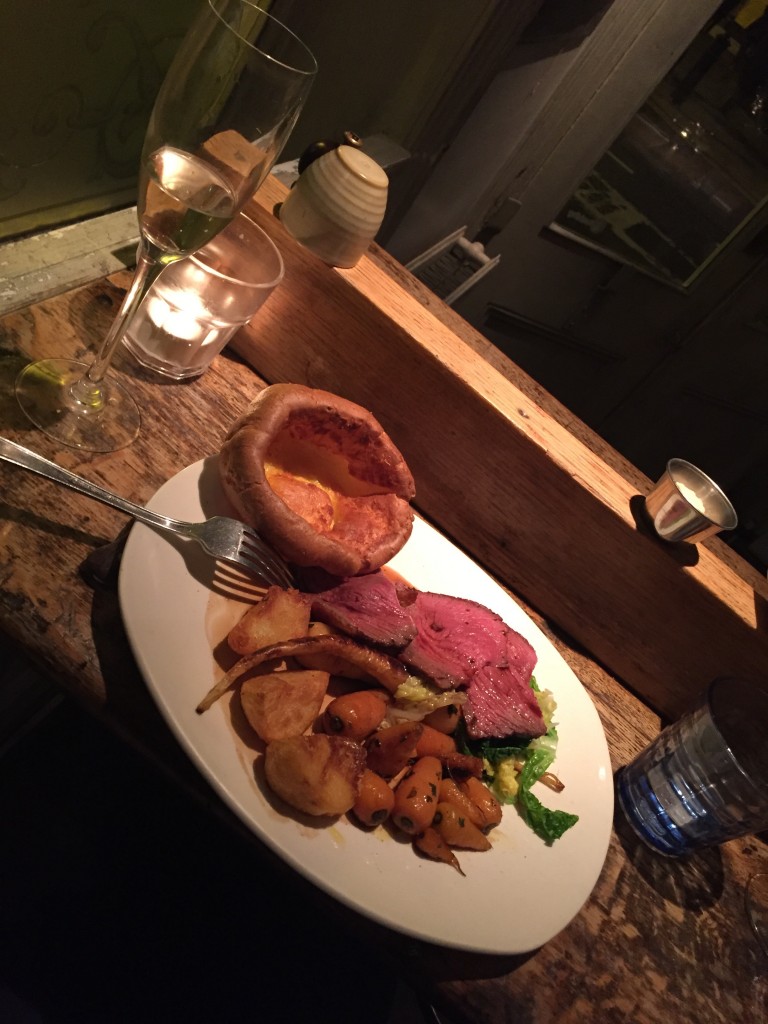 The meat was tender and cooked to perfection, it just fell apart. There were a nice mix of potatoes, parsnips, beans and cabbage, the carrots were honey glazed! The yorkshire wasn't too dry and the perfect size. Just one BUT.. Not enough gravy! We ordered more though and it was honestly one of the nicest roast dinner's I've ever eaten out. I can't say theres anything it was missing.
And it was just a short walk back to London Bridge. I'll definitely be eating here next time I'm in the city on a Sunday afternoon.
http://www.thegarrison.co.uk/#menus/sunday/
'Sundays should be revered.  They are, justifiably, the only days where it is acceptable to roll straight from bed to pub and drink wine right after your morning coffee.  Or before, if it's called for.  They're the days we feel righteous if we take a mildly extended preprandial walk and deserving of one enormous roast dinner simply because we left the house.  They are 'effin great.'