I don't have a strict schedule like my Mum and Brother so my Dad booked me 3 nights in New York to catch up with the girls before our family trip to Las Vegas.. How thoughtful!
Cat and I kicked off my trip with brunch at Big Daddy's Diner. I'm not a massive fan of diners in New York, you never know how fresh the food is going to be so much so it's probably frozen because they have such vast menus. BUT Big Daddies is the exception. It's marketed as a spot for burgers, tots and shakes in a fab 80s style diner. I love it here. I've had the hot dog and tots on an evening but the cookie dough pancakes are by far my favourite thing on the menu. (Tip share one milkshake and portion of pancakes because you'll never get through it all alone!)
This time I had the plain pancakes with bacon and tots. SO bad for you but you can't come to America and not have at least one cheat meal, they do it so well!
Big Daddy's has 2 locations in the city, Park Ave S and Upper West Side.
After our brunch I got the subway put to Queens to Kaufman studios to check in with the guys I used to work with. Their production company has come such a long way in the past year. It was so nice to see everyone and their progress considering I was there when the initial plans were jotted out in a notebook, they're now all set up in a fab office space at the studios.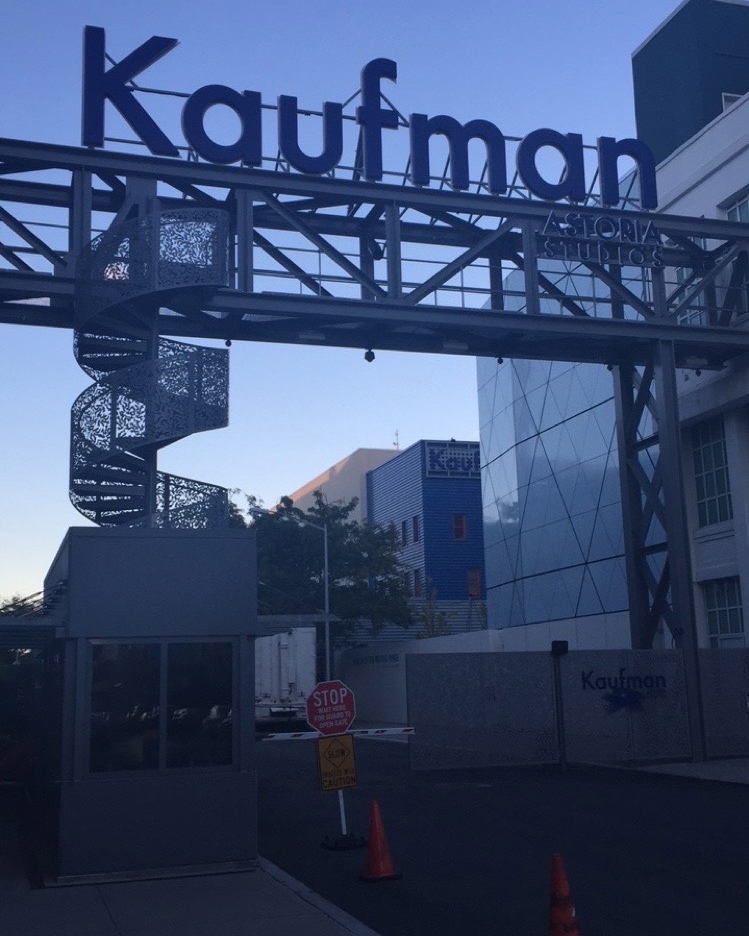 Although I'm super happy working in Broadcast in London now I would still like to come out and work on the odd project with these guys when they're fully established. I know they have some big things in the pipeline!
After my meeting I scooted back to the Upper West Side to meet Cat for our Blow Dry appointment at Dry bar. I figured it would be nice for the two of us to have a treat before our night out. Plus she doesn't get to do much for herself since having baby Nathan.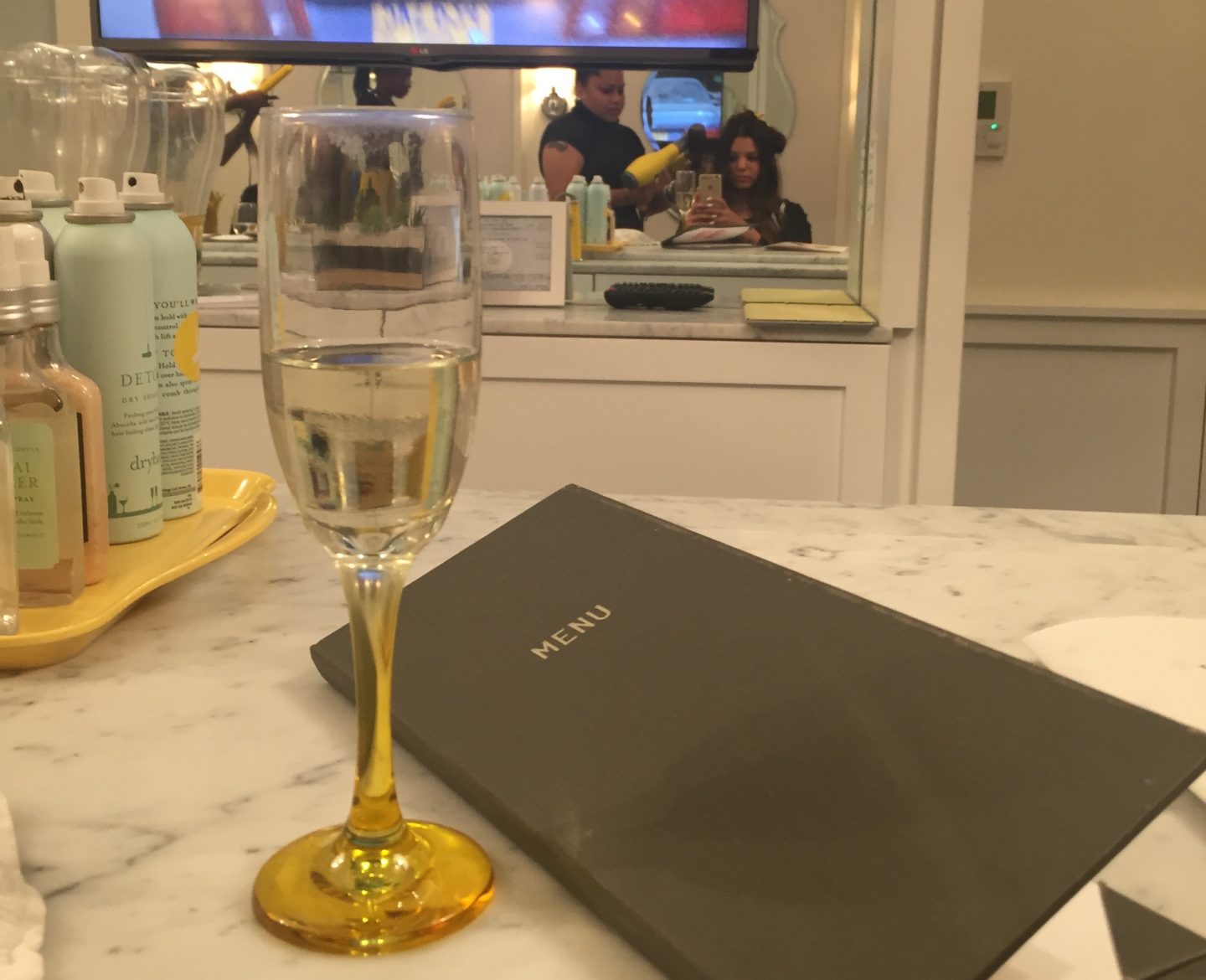 Running out of time to do make up we decided to order sushi to the apartment. I wish you could do this in England, I really hope it becomes more of a 'thing!'
Cat very kindly gifted me a Marc Jacobs eyeshadow palette and Tarte blush palette for my birthday (2 weeks ago) that I got to play around with tonight too!
It was so fun getting ready with sushi and prosecco like we used too at her old apartment when I lived here.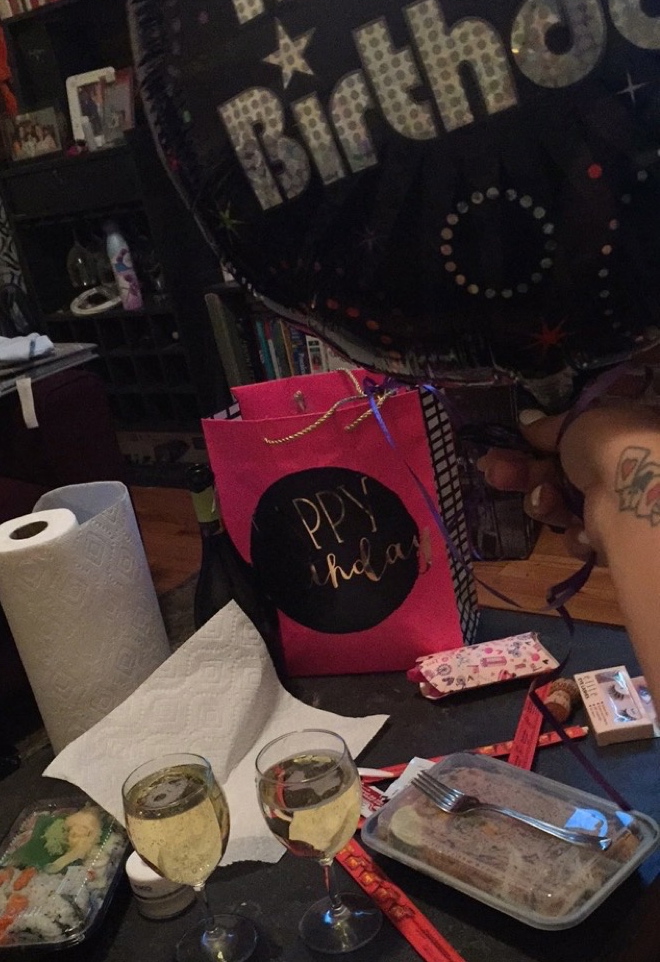 Tonight our destination was Liberty Theare just off Times Square, somewhere that didn't even exist when I lived here! Its mental how fast places turn over and hotspots fast become has beens. The lovely guys from Evant Magazine looked after us amazingly as always. Was so nice to see them.
Cat and I are never content with one destination on a nigth out so decided to get a cab downtow to see Ariel at work. She is a hostess at Le Bain the rooftop bar at the Standard Hotel. I mean being october is was far too cold to be outside but from the inside the view is still spectacular, they even have a jacuzzi inside!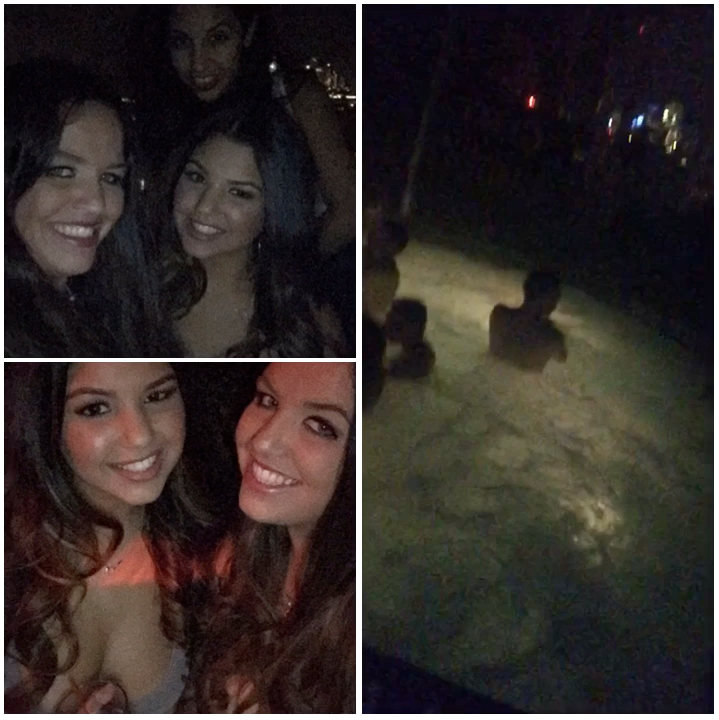 Our last stop was Cafeteria as always after any night out! And as we didn't go on my trip in January I was insistant we went. We got our usuals the truffle mac and cheese, grilled cheese sandwich, sweet potato fries, bacon and I got a bloody mary! YES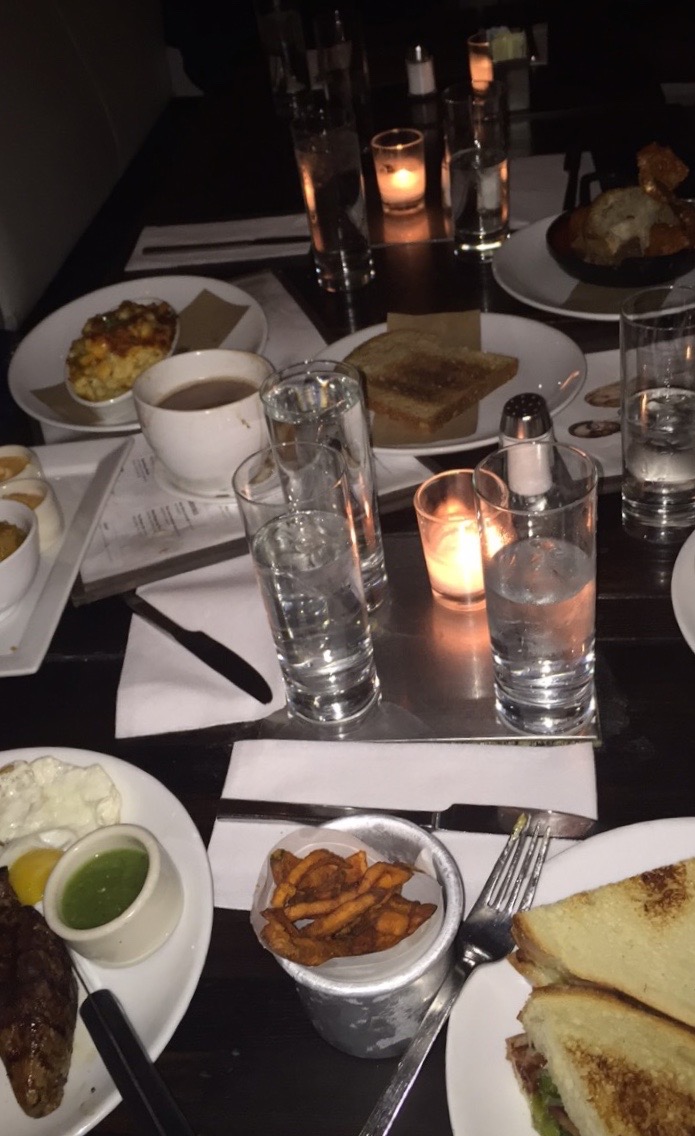 Ariel's boyfriend Cian is a bartender in Hell's Kitchen. He is fab at recommending places to us girls where we can get hooked by people he knows. On this occasion we went to the Soho Grand to run up a huge tab on bespoke cocktails and vodka lime + sodas. I don't have and pics (cos we were having too much fun) but the bar itself is beautiful. I've linked the exact one, the Club Room is where we hung out.
Before we got too drunk we ran over to our favourite La Esquina for a spicy marg – I don't think I'll ever come back to NYC without a quick visit. It's still the best marg I've ever had.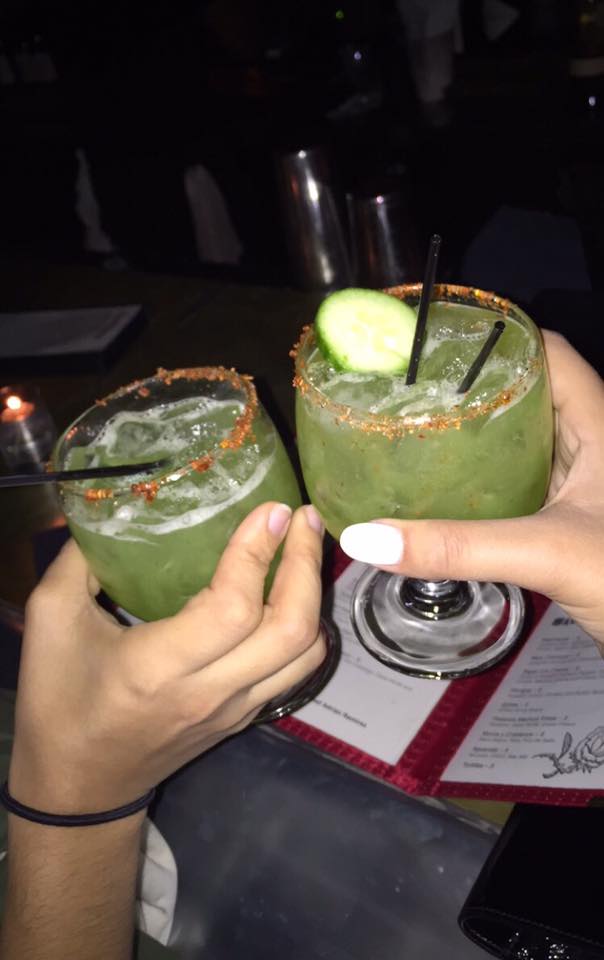 And on my final night I wanted to tick off a couple of places I still hadn't been too so we stopped by
PHD the rooftop at the Dream Downtown with friends of Ariel and Cian's. Note: there is a cover charge, they are strict on the door. If you don't like that kind of vibe, don't go. I've heard they do a really good brunch party but we missed it!
I ended my trip with the girls at the rooftop bar of the Gansevoort hotel in Meatpacking. The bar is gorgeous, but there wasn't much of a vibe mid october. It's definitely somewhere for us to go back in spring/summer as they have the nicest roof deck with a pool.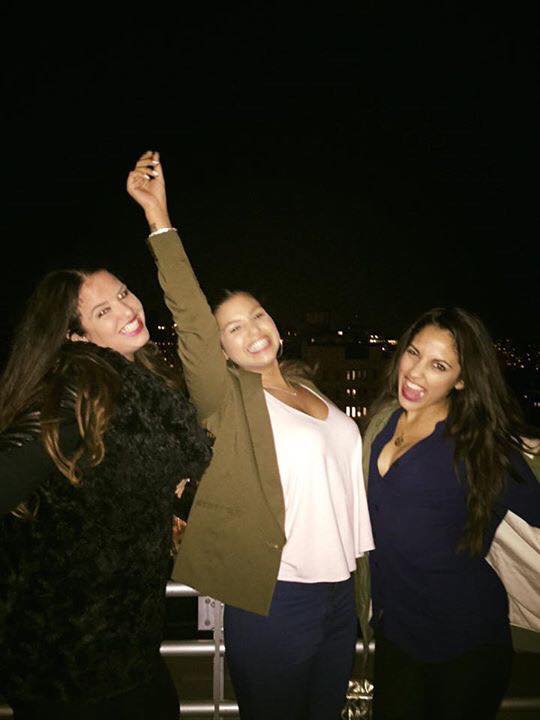 I didn't actually do any shopping here as saved myself for Vegas with Mum. So strange to go to NYC and not go anywhere near Soho, Bloomingdales, 34th St or Times Sq!!