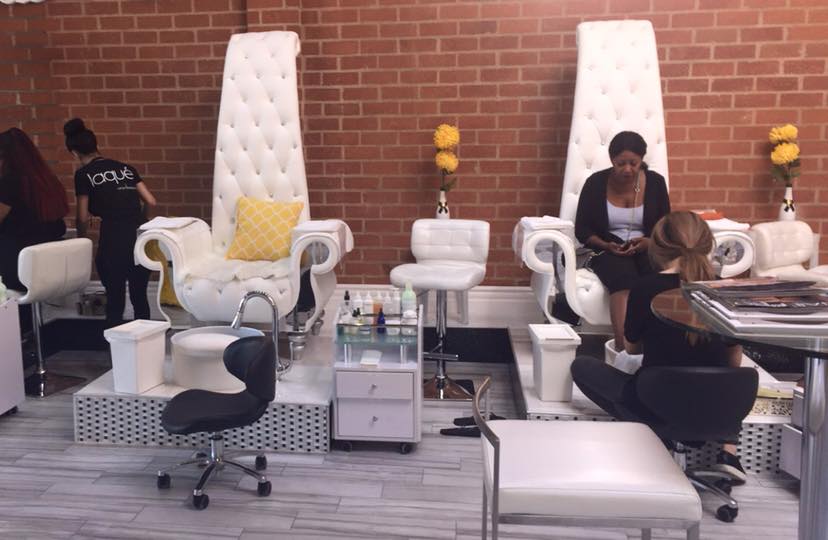 I first discovered Laque Nail Bar on Yelp about 2 years ago. I was looking for a nail salon [actually in Philadelphia!] that had talented artists to do free hand nail art with gel polish. I became obsessed with their instagram page and I promised myself that if I was ever in LA I'd go there to get my nails done.
In the lead up to this holiday Vegas plans aside, all I could think of was visiting this salon. I was super excited. I kept screenshotting designs I fancied but just couldn't make up my mind. I called from home to make an appointment, but as I'd be visiting on a weekday morning the girl on the phone said I'd be seen pretty quickly if I were to just walk in.
Laqué now has two locations – one in North Hollywood and a new one on South Robertson in Beverly Hills. I chose the new one so that whilst Mum & Dad waited they could stroll the Beverly Center or something. Turns out I had a little 10 minute wait to meet the lovely Diana. She was the sweetest girl. She said I had to stop with the Chinese shop acrylics, no more drills!
She carefully removed my acrylic overlays and my natural nails were a disgrace. They were so thin and sensitive, I vowed never to get them done like that again. Diana used a buffing block on my nail bed and went straight on to apply the tips, so I see no need to actually use a drill on your natural nail, if prepping properly really just means smoothing nails over and removing natural oils.
I went for the long stiletto look. I am going to Vegas after all! I'd seen some amazing holographic ones on Laque's instagram about a week ago and thought ooh maybe with a few more rhinestones… well Diana was fab, adapting the picture I showed her for me with these amazing color club polishes and a ton of swarovski crystals!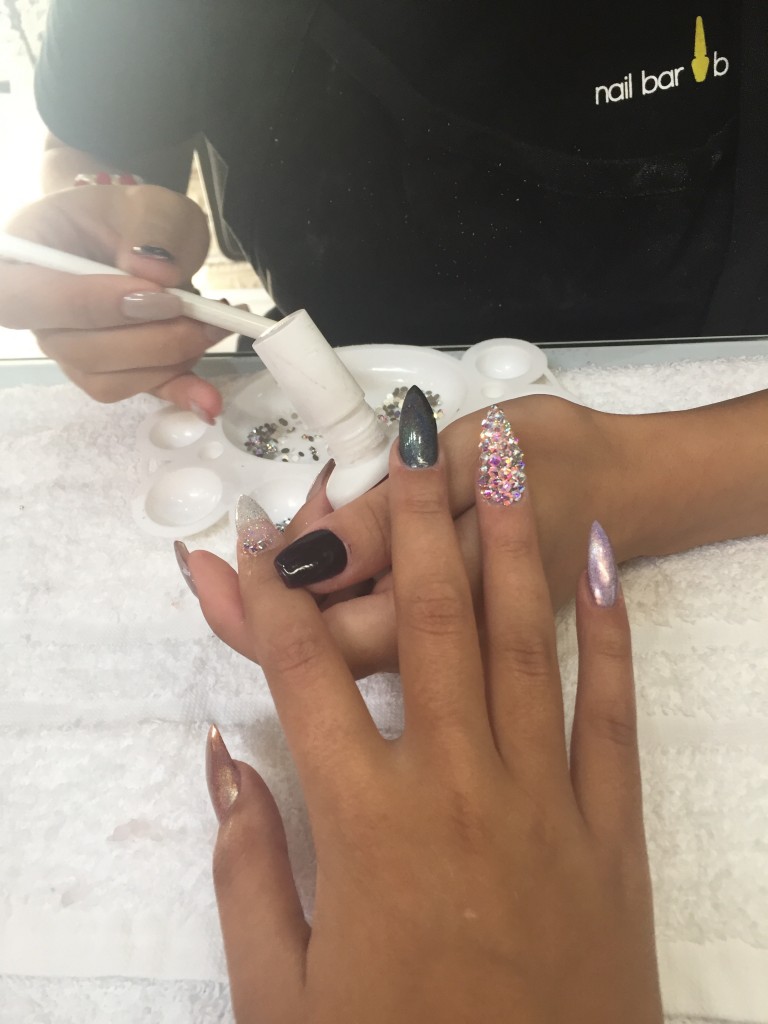 I'm totally in love with them & extra blinged up for Vegas.
In total I paid $80 + tip.
That included removal of my overlays, a full stiletto set and 4 nails totally covered in swarovski crystals.
All of the girls in Laque were lovely and welcoming & I know if I'd have had the time I definitely would have had a pedicure as well. The salon itself is absolutely stunning & I know Laque pride themselves in not only their chic style & extremely talented artists but their hygiene as well. After each use all stainless steel implements are fully sterilised & each client has all new disposable files/ buffers etc.
I'm so so happy I finally got to check it out. Their instagram page now has 1.9 million followers! And they can sometimes have 4-5 hour waits on weekends. I was told the majority of people make appointments around 2 weeks before they plan to come in.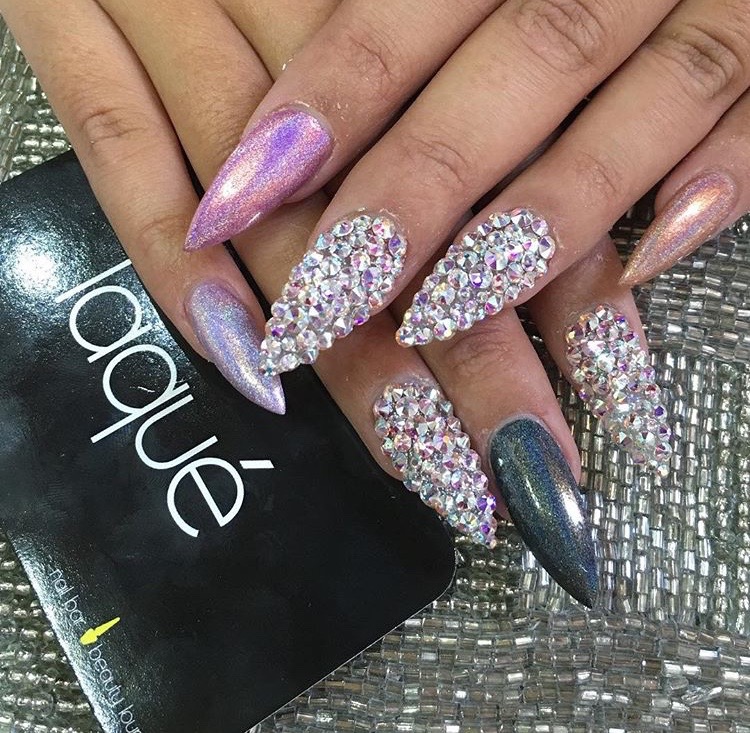 If you're in LA and get the chance too definitely try them out, I know I already can't wait to go back. I just wish these nails could last forever!