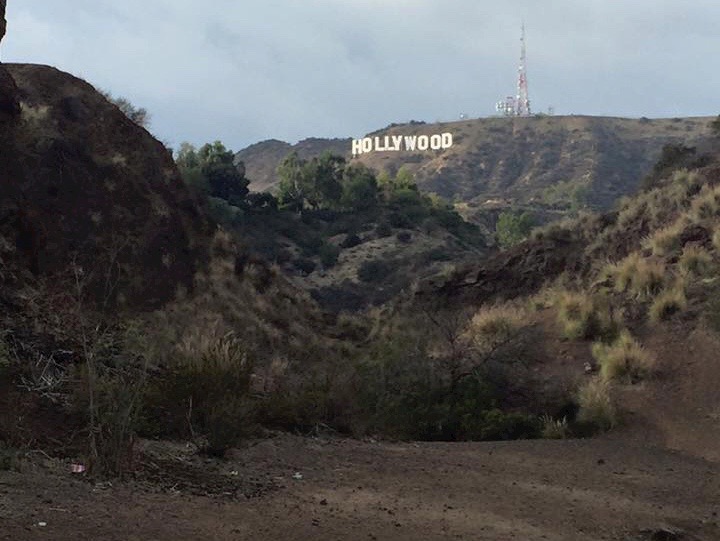 As I'd been in New York with the girls for a few nights we used LA as a meeting point for Mum and Dad to fly into and pick up the hire car before we drove out to Las Vegas.
I last came to LA in 2008 so had quite the list of places I wanted to stop by before we drove out the following morning. I don't really think LA is much of a tourist destination. It's actually just a town where people in the creative industries live so it's built a reputation for being sparkly and full of celebrities when the reality is that it's a sprawling city you can only really get around by car. It doesn't really have a centre, just two noteworthy towns: West Hollywood & Beverly Hills. So as we had a car we thought we'd have a quick whizz around and at least see the Hollywood sign, the Walk of fame and Rodeo Drive!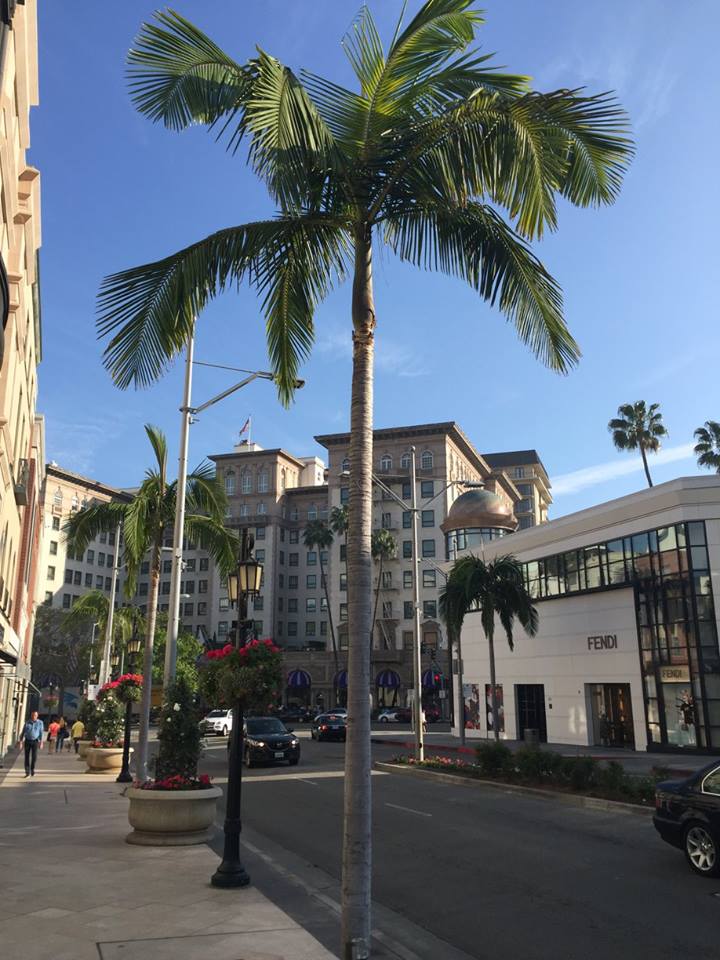 We started the morning on Hollywood Boulevard from the corner of the Hollywood and Highland mall. The entire sidewalk is full of stars so it isn't really a landmark to visit more a case of spotting your favourites as you walk down. You'll pass the Dolby Theatre where the annual Academy Awards are held, and the Chinese theatre which is the famous for premiering epic films such as Jaws and Star Wars.
The Hard Rock Cafe is also along here opposite the Disney Theatre… and there you have it Hollywood in the space for 4-5 blocks!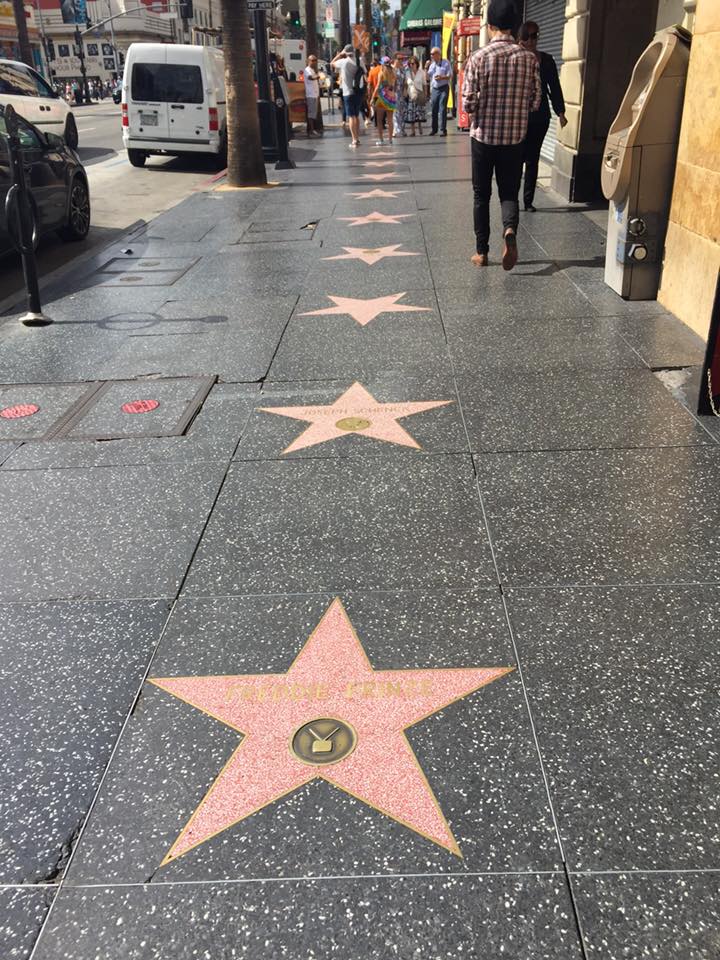 Behind Hollywood Blvd is the southern entrance to Runyon Canyon Park; famous for its small hiking trails and fab views of downtown Los Angeles. We trekked up the canyon at dusk for sunset. Its a popular trail with local celebrities and their cute dogs so keep your eyes peeled.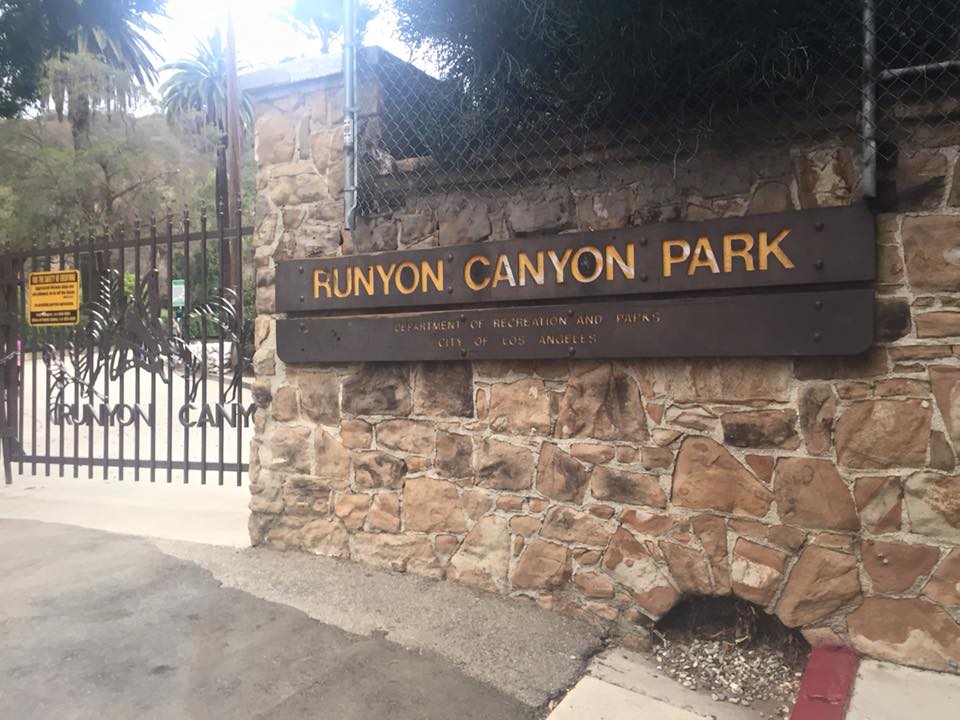 After taking in the gorgeous views we went to change freshen up for dinner. Everyone was feeling a little jet lagged so we wanted something in walking distance from our apartment in West Hollywood.
I googlemap'd the closest of my starred hotspots and Katsuya was the winner.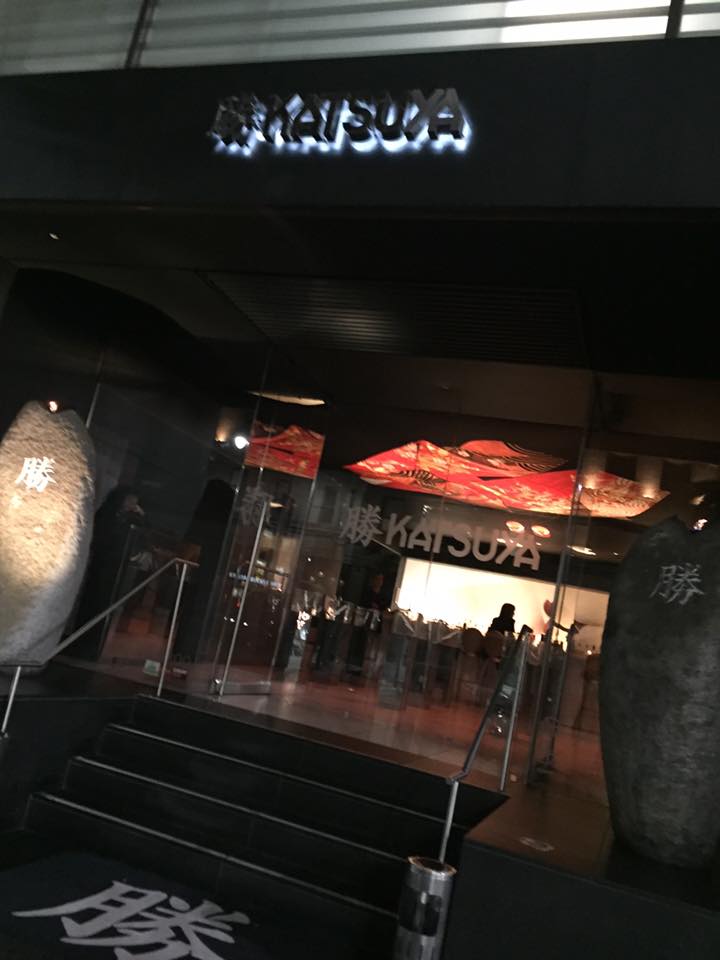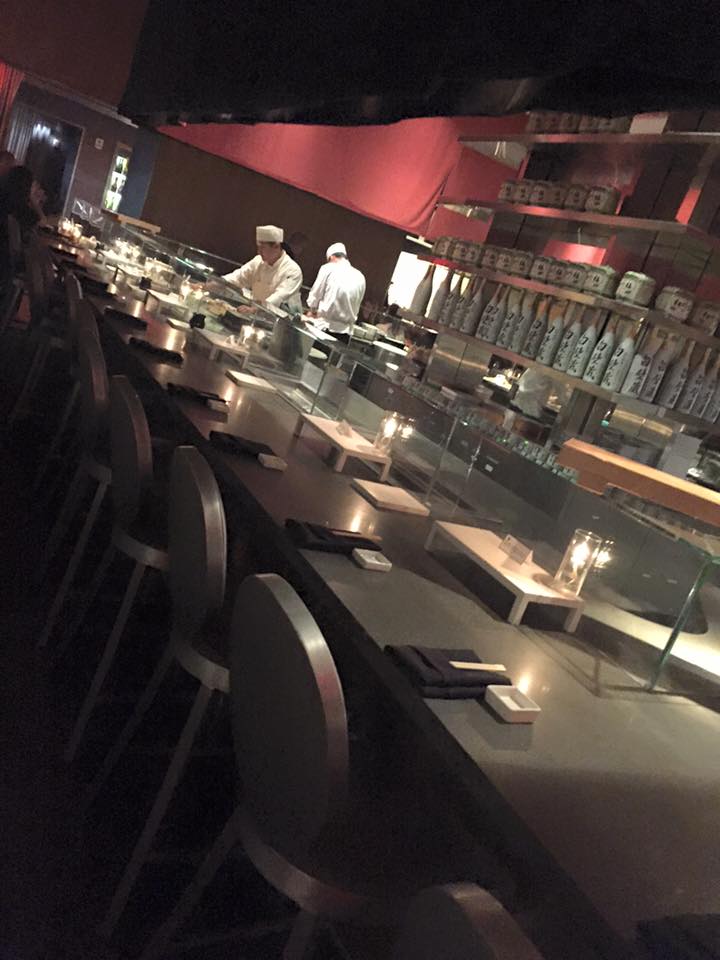 Dad called ahead to make a reservation for 4 and we headed down about 6pm.
When we arrived the place was empty! The chef was prepping and we sat down to order a mixture of sushi rolls and waitress recommendations. Our favourites were the yellowtail sashimi with jalepeno and miso black cod.
You can see their full menu here.
In the morning before we drove out I wanted to get my nails done at Laque Nail bar. I'd discovered their Instagram when looking for a nail salon in Philadelphia. It was my number 1 thing to do on my LA list but I hear there's always a massive wait for walk ins. So I got down there super early and prayed one of their talented techs could make me some serious vegas nails. I've actually done a separate post on my salon experience here.
Post glitzy nail application we had a quick drive around Beverly Hills and left LA for Vegas via in-n-out!