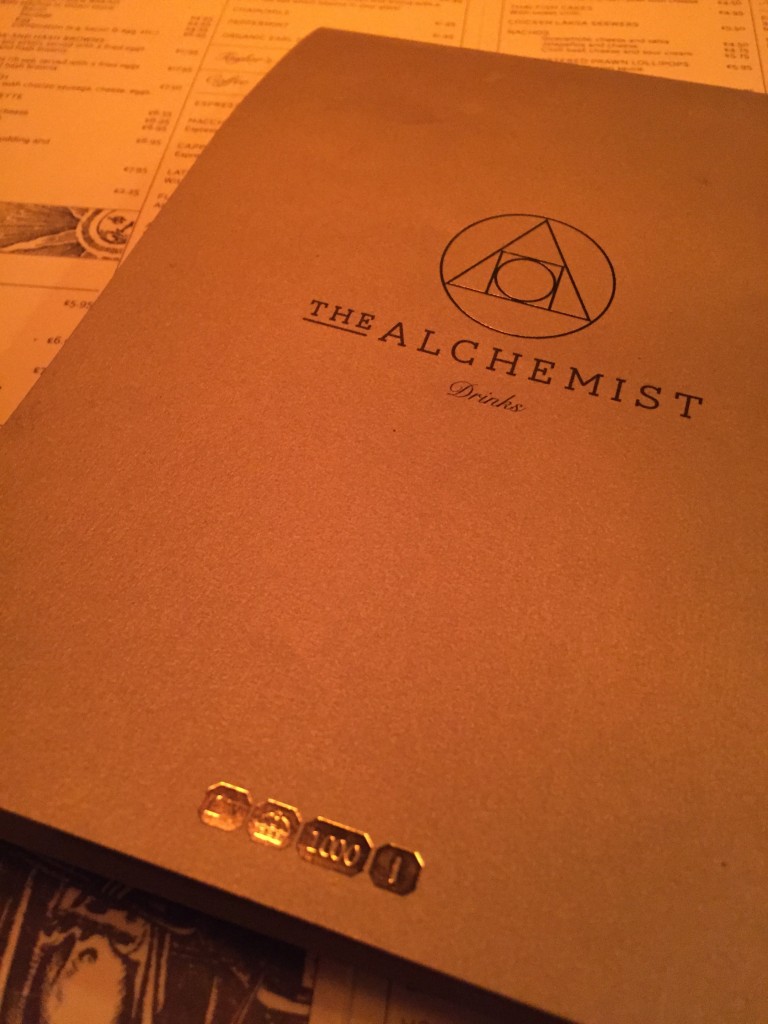 When I was at Uni in Manchester the Alchemist opened in Spinningfields, we'd go there as a treat if we fancied a nice cocktail and to feel less studenty about ourselves. I moved to New York telling the girls out there about my favourite cocktail bar in England. I've never been to anything like it in London, and I wished SO BADLY they'd open one down here.
Well my wish came true – but in the City! So working in West London if I ever want to go I have to trek half an hour across town on the District line. I mean it's better than having to go to Manchester, I shouldn't be so ungrateful.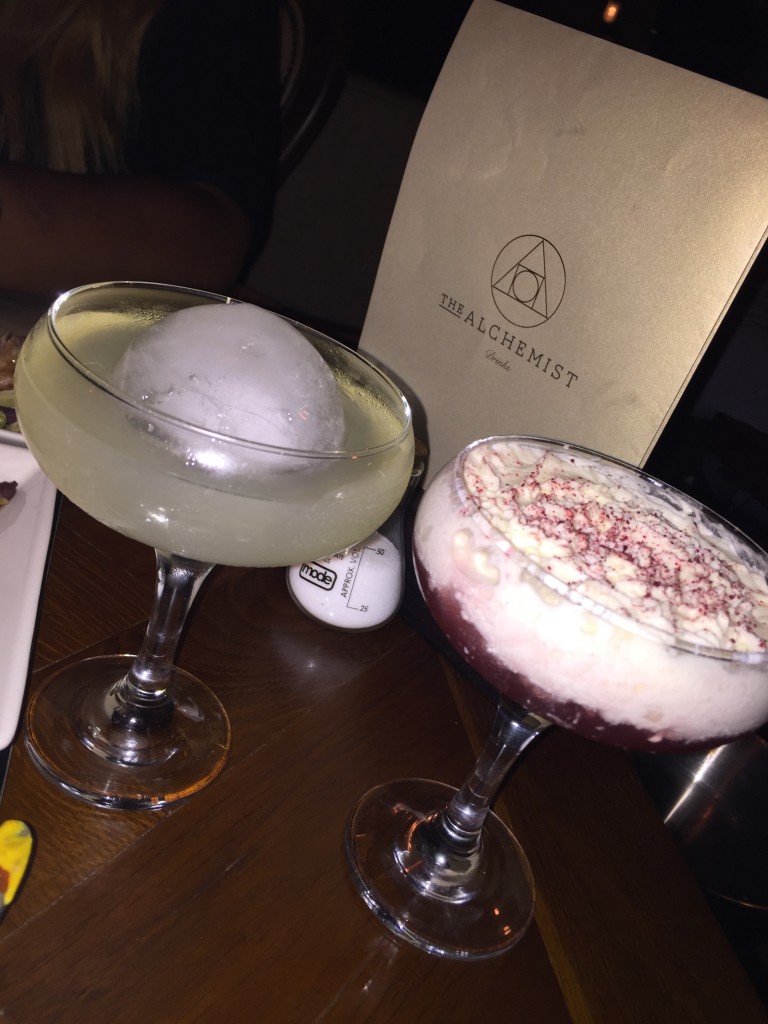 Jonelle and I went the other night when we couldn't get a table at Duck & Waffle, I found it on FourSquare – I didn't even know it was opened down here. Made my week.
I love the cocktails, they're all original and unique to their alchemy themed menu, I'm obsessed with all the ones that foam and fizz! I love that the staff always have good recommendations to suit your tastes and they even offer cocktail making classes – I know what I'm doing on my next birthday 🙂 It'll be like being back in chemistry class – but way more fun because we'll be drunk!!