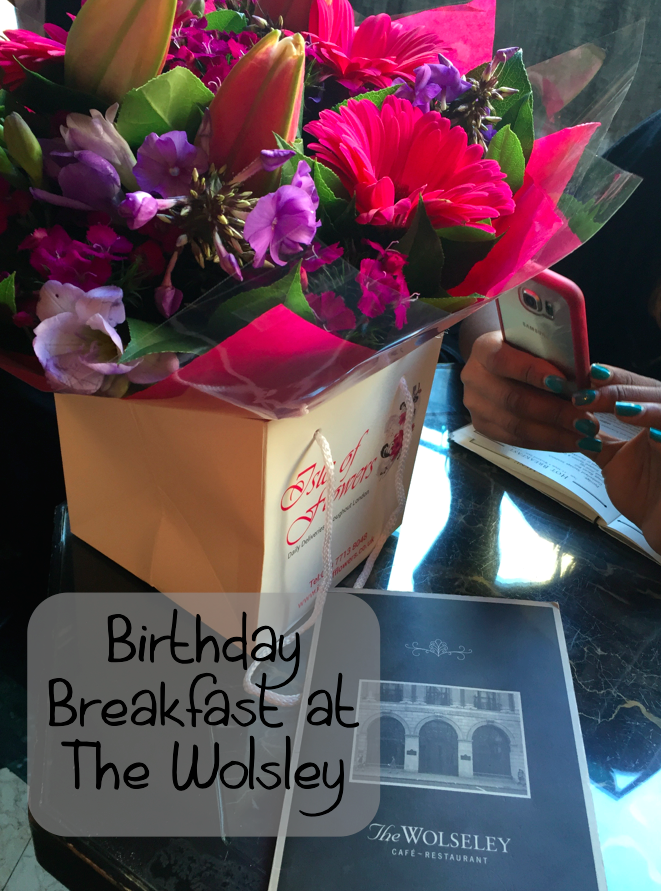 I'm so lucky to have a best friend like Jonelle! This morning we met at The Wolseley for a little Brithday breakfast.
I'm still on my quest to find the best Eggs Benedict in London & this is the place to get it apparently!
When I arrived there was a beautiful bouquet of flowers on the table and a bottle of Champagne – I mean talk about starting the day off right.
I ordered the double Eggs Benedict and an Orange juice. I was so excited to try it, seeing as it comes out on top everytime you google 'Best Eggs Benedict in London.'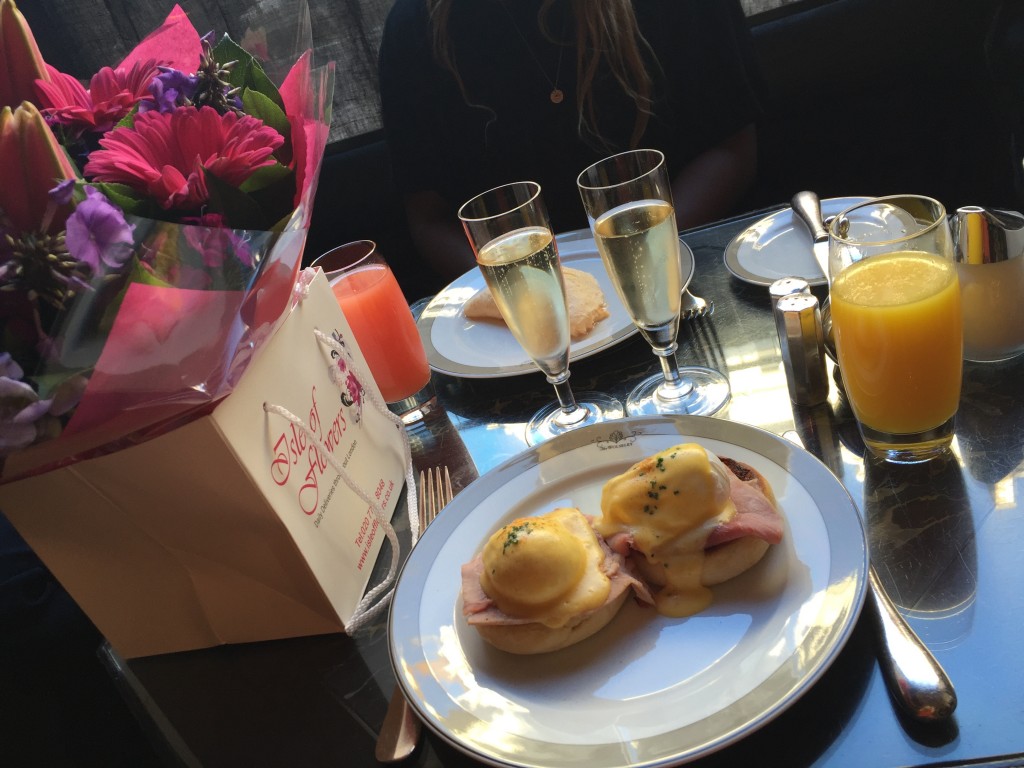 The eggs were perfectly poached, nice and running in the middle and the hollandaise was extra creamy. It really is the best in London, and I've tried a fair few. It's my favourite breakfast and I couldn't have asked for a better start to my day.
The staff were so lovely and bought a little pastry over after with some marzipan saying Happy Birthday which I thought was a nice touch. I was stuffed from my eggs but we shared it gossiping about my birthday night out this weekend!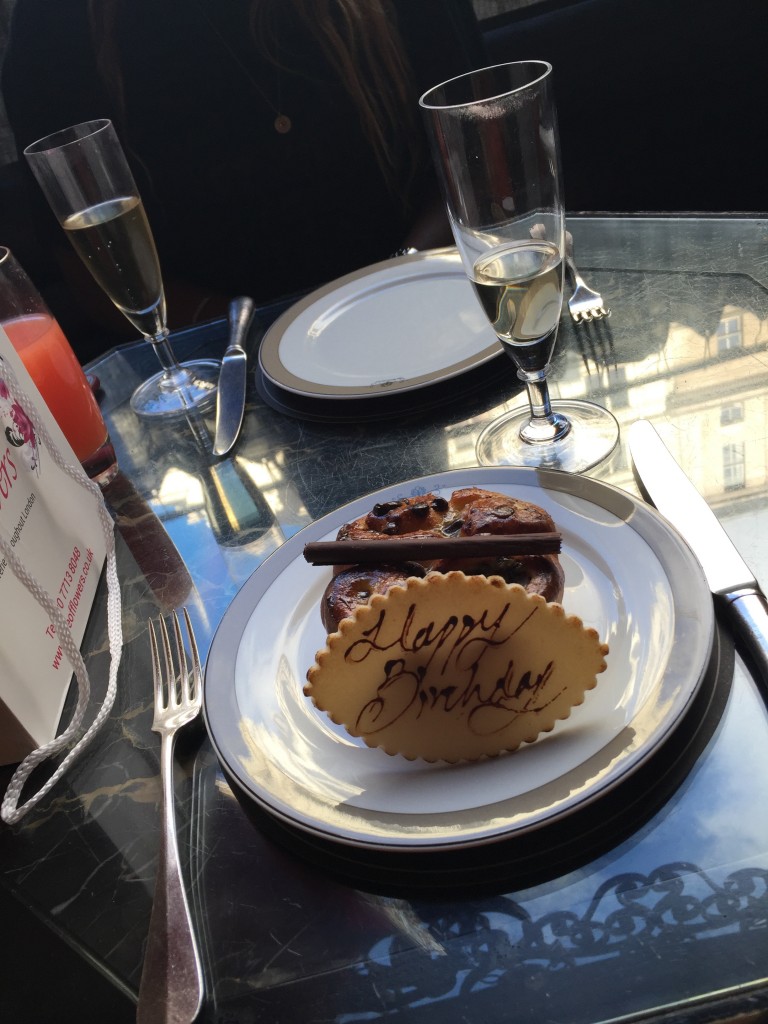 Jonelle and I go to come lovely places for dinner it really is important to save the fancier ones for special occasions because this felt perfect. What a great start to my Birthday. Thank you so much XX