I saw this place start popping up on my Instagram feed all of a sudden with lots of 'we got all this for under £25' captions and figured it was time to check it out. Online all I could see were pretty pictures of delicious looking steak and not a lot else! Their website doesn't give away much apart from the fact they take no reservations and the addresses of their two locations.. so it was just a case of rocking up after work to Beak Street and a line up outside type of situation. Their wait system is pretty cool though – they took my number and sent me a text with link to an interactive queuing system. So we could go across the street for a drink and keep track of when our table would be available online.
For what their website lacks, I will say their social media accounts are super on it. Their twitter feed updates daily with specials at each location and wait times if it's super busy or not etc..
The menu is pretty low key – offering up their specialty steak at £10 and various sides including creamed spinach and roast aubergine bake [which I loved!] then the specials which I mentioned before that are posted on social media are also on a board inside the spot.
Drinks wise the Beak Street location just offers up beer and wine, but I hear the Denmark Street one does have a cocktail menu.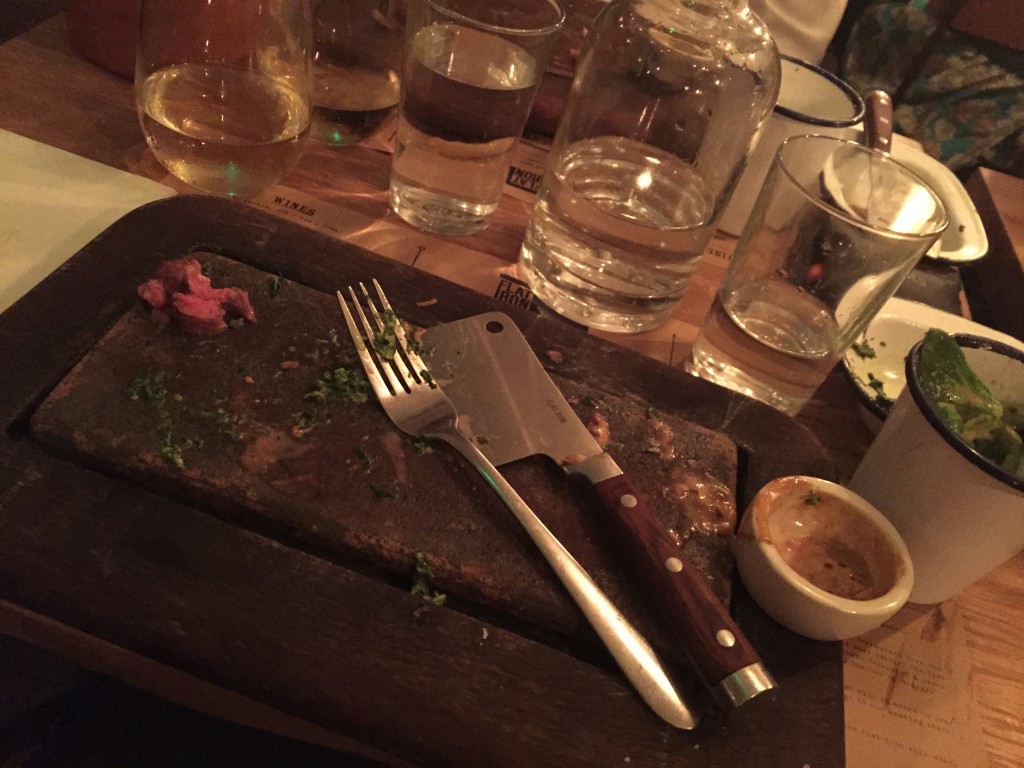 If you're after no frills steak dinner for under £20 this is your spot. As long as you're accepting to the terms and conditions of an hour to hour and a half wait.