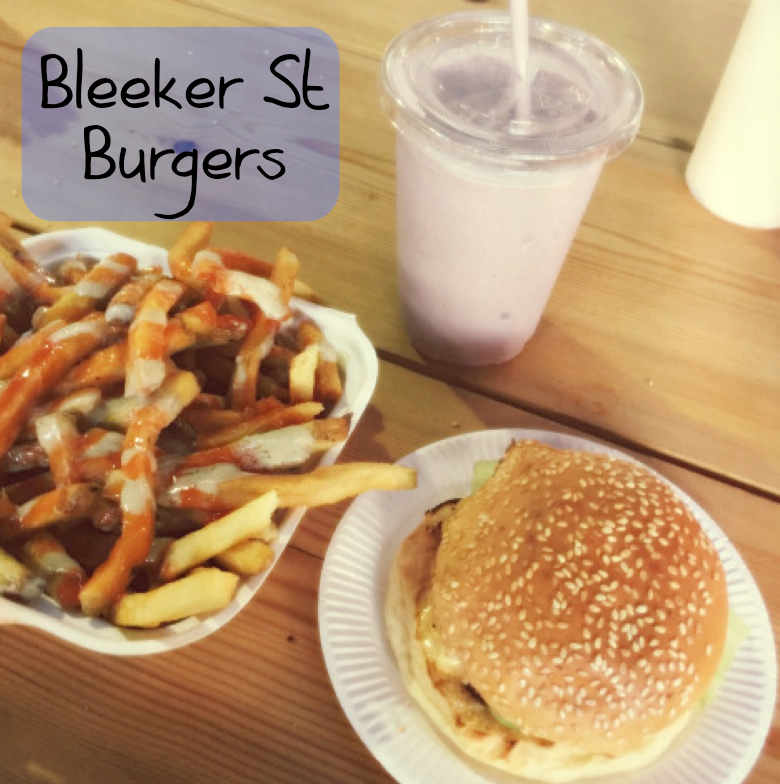 One of the more well known street food trucks doing the rounds.. The Bleeker St Burger van's been parked up on the Southbank all summer. Well a larger container version because I heard the original truck is in attendance at all the hottest music festivals this summer..
I swept down on the newly air conditioned district line after work from Fulham Broadway to Embankment and over the bridge to check it out.
I'd only heard good things from the Shoreditch street food whisperers! Inspired from the New York burger scene, 1 guy took a change in career and became a sensation from using locally sourced meat in Bermondsey and a secret sauce recipe.
It's won stomaches all the way from Dalston car parks and bagged summer on the Southbank I've even heard of prospective winter pitching in the realms of Canary Wharf. After what I've had for dinner tonight [those chips with cheese sauce and tabasco were insane] all for under a tenner – I know I'd rather spend my money on Bleeker's Burgers than at Shakeshack!